3 Reasons Why Mike Krzyzewski Is the Perfect Team USA Coach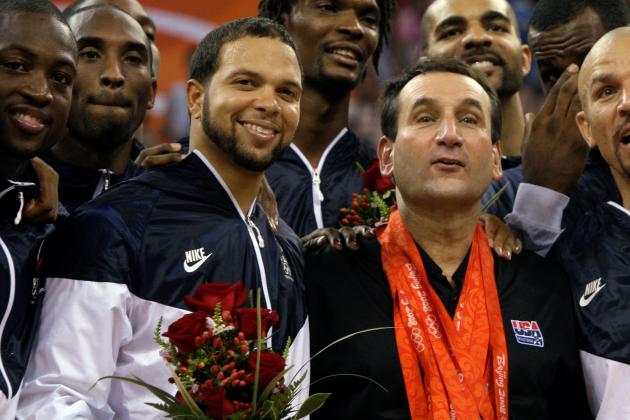 acc.blogs.starnewsonline.com
Jerry Colangelo, head of Team USA Basketball, hopes that he can persuade Mike Krzyzewski to return as the Olympic team's head coach, ESPN.com reports.
Colangelo knows that he would be hard-pressed to find a sideline leader who is a better fit for the role as the national hoops chief.
Here are three reasons why Coach K is the perfect Team USA Coach:
Begin Slideshow

»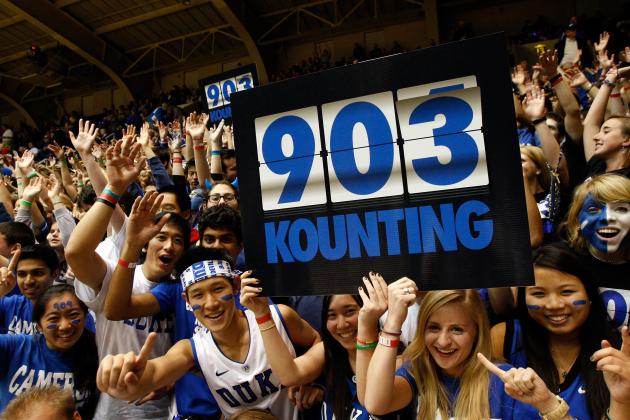 Streeter Lecka/Getty Images

Before Krzyzewski steps into the role of Team USA coach, he already possesses one of the key qualities necessary to lead: earned respect.
The fact that he is college basketball's all-time winningest coach helps the players hold him in high regard.
Very few things create esteem in the sports world like hundreds and hundreds of victories, with a healthy helping of championships alongside.
Coach K has both.
He currently has won 927 games and four NCAA Championships.
"Positional respect" only goes so far. "Performance respect" goes a long way.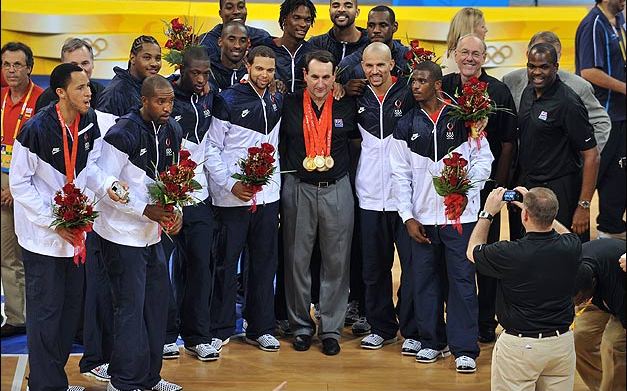 faniq.com
Coach K's Team USA success is even better than his exceptional accomplishments at Duke.
After handily disposing of Tunisia in their opening 2012 Olympics game, Team USA is 56-1 under Krzyzewski.
Sure, he's had superior talent at his disposal. Some would say, "How hard is it to win with Kobe, LeBron and Durant on the floor?"
But the fact is, Team USA has almost been untouchable since K took over, because he can combine the talent that has been collected.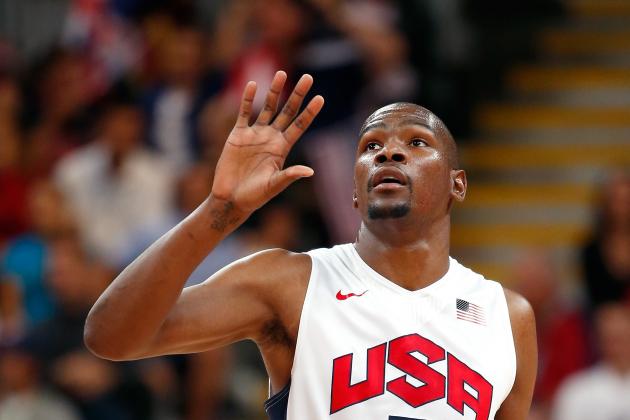 Jamie Squire/Getty Images

Krzyzewski's approach to the game has drawn in the players.
Under Coach K's direction, Team USA seems to function as one unit, rather than a collection of out-of-control egos.
Kevin Durant states it simply:
"It's just cool," Durant said. "He's put an emphasis on team first and sacrificing for your country. Once you hear that, you automatically want to play."
As much as most of the players on the team are their NBA team's Go-To, Krzyzewski has successfully gotten these superstars to buy into the notion of playing together and playing defense.