2012 NBA Free Agency: Available Free-Agent Sleepers with the Most Potential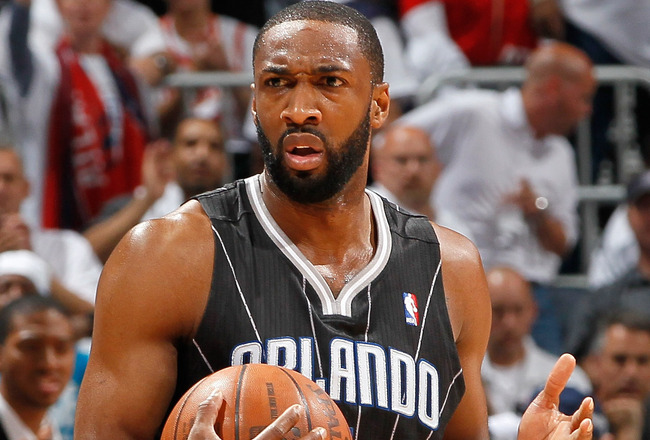 Kevin C. Cox/Getty Images
Names like Deron Williams, Steve Nash, Dwight Howard and Ray Allen have dominated the free agency period in this NBA offseason. However, there are plenty of other sleeper free agents out there with plenty to offer.
That is often what happens in any sports. The big names overshadow the lesser-known players that make up the meat of a roster.
Sometimes, those players are mere role players that are looking for a chance to make a team better. These players do not seem important at first glance, but they end up being the ones who make the small differences that lead to NBA championships.
Other times, they are formerly great players who are looking for redemption in the last stages of their careers.
It is a storyline that we see often in sports.
A former superstar's game has left him for the most part, but he still strives to find a place where he can make a difference for a team. Even if it is in a small role, that former superstar just wants one last chance to play before he rides off into the sunset.
There are plenty of still-available free agents that fall into those two categories and even more that fall somewhere in between.
Either way, each on this list has something to offer potential suitors, even in a limited role.
Here are the available free agent sleepers with the most potential.
Carl Landry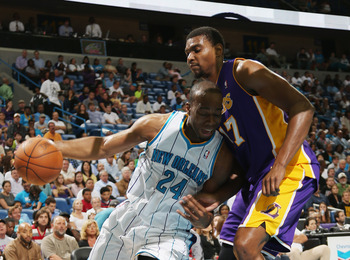 Chris Graythen/Getty Images
The fact that Carl Landry has not found a team yet is a shame.
Unless he is still trying to decide which team to go with, he should be signed already. Landry is exactly the type of tough veteran that any team would be lucky to have come off its bench.
With the New Orleans Hornets last season, Landry averaged 12.5 points and 5.2 rebounds per game last season while shooting 50 percent from the field.
That was in a bench role, proving that Landry can produce without being a focal point of his team.
There are many teams that could use the dose of toughness that Landry would bring off the bench. Averaging double-digits off the bench is no easy feat.
Landry also helps the offense in that he is a player who can score when he needs to. He literally makes any team's second team better.
Gilbert Arenas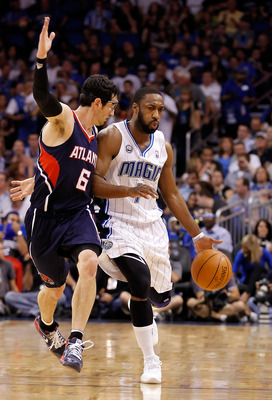 J. Meric/Getty Images
Agent Zero clearly is not the player who once was, but that does not mean he is not still good enough to play in the league.
His career has been a rocky one to say the least, but he has always been a talent.
It seems forgotten, but Arenas did average over 20 points a game just two seasons ago. He has averaged 20 points, 5.3 assists and 3.9 rebounds per game over his career.
Bringing firearms into the locker room is not good for anyone, but it has hurt Arenas the most. His career has never recovered despite his attempts to return to NBA prominence with the Orlando Magic and Memphis Grizzlies last season.
It makes sense though that Arenas has plenty left in the tank.
He has had some injury problems in the past, but he is only 30 years old.
A team like the Los Angeles Lakers or Chicago Bulls could certainly use him to come off the bench and provide an injection of offense from time to time.
Who knows whether he will get such a chance, but he should.
Tracy McGrady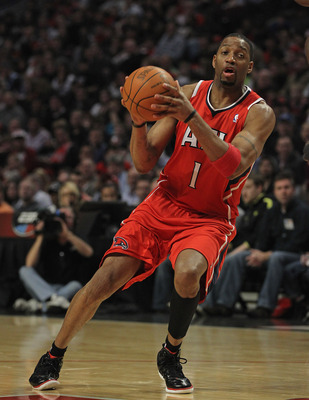 Jonathan Daniel/Getty Images
In the past three seasons, Tracy McGrady has played for four teams: the New York Knicks, Houston Rockets, Detroit Pistons and Atlanta Hawks.
He has not done much in those seasons, despite being one of the most prolific scorers of all-time.
However, McGrady is still good enough to make a solid contribution to a contender.
Coming off the bench for Atlanta last season, McGrady had a player efficiency rating over 13. That may sound trivial, but it is good for a bench player playing just 16 minutes per game.
He also shot one of the best percentages of his career from three-point range at 45 percent. That is good enough to stretch the floor against just about anyone.
He also has a good body. At 6'8", McGrady has the necessary length to contribute on defense. He has never been a player that was much interested in it, but given how much time he has left, he will probably do anything to continue playing in the NBA.
Mickael Pietrus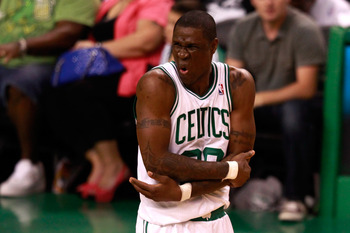 Jared Wickerham/Getty Images
Mickael Pietrus has made a name for himself in the NBA as a hard-nosed perimeter defender.
There is a need for that on literally every team in the NBA.
Defense is what wins championships, and this Frenchman specializes in it. That gives him value all by itself.
Pietrus had the worst season of his career statistically last season during his only year as a Boston Celtic. However, he proved his worth in Orlando, helping the Magic get to an NBA Finals back in 2009.
He can still contribute some offensively, averaging 6.9 points per game last season. However, his biggest upside is still on defense.
A 6'6" perimeter player who can shut down the opponent's best perimeter scorer is an asset to any team.
Pietrus' original team Golden State, Chicago, and the Lakers should all give Pietrus a look. He could make each team better as a defender who can come off the bench and contribute a bit on offense as well.
Nate Robinson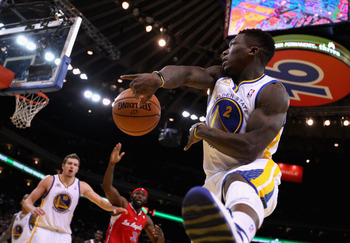 Ezra Shaw/Getty Images
It is no question who is the best 5'9" player in the game right now.
Nate Robinson may be small, but he has always been able to interject energy into whatever team he was currently employed with. Even during his time in Oklahoma City, when he could not get on the court, he still was a big presence on the bench cheering the team on.
Last season, he averaged 11 points per game coming off the bench for Golden State.
Robinson clearly has talent, and although he may not be a starter in this league, he most certainly could make a team's bench more exciting and offensively potent.
He has been labeled as an off-the-court problem in the past, but it appears that those problems are behind him.
Robinson will always be remembered for his Slam Dunk Contest win over Dwight Howard.
He may not be quite that player any more, but he is still a good player to have on your team. He has the potential to energize a team and an offense more than any other bench player in the game.
Keep Reading