Ex-Tottenham Man Kranjcar's Railing of Daniel Levy Is Rather Pitiful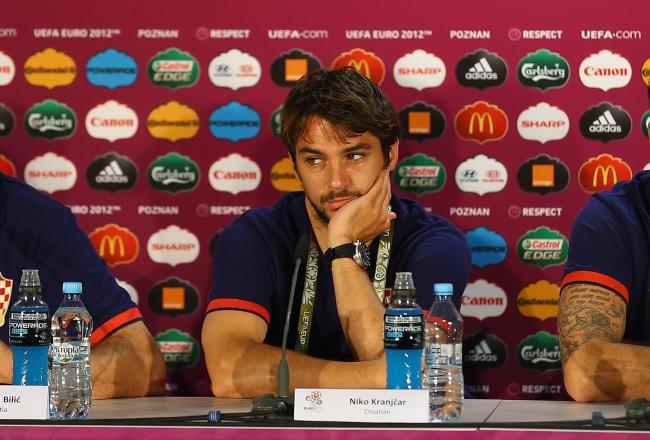 Handout/Getty Images
Former Tottenham midfielder Niko Kranjcar does not have an axe to grind. Not in the least.
Kranjcar, having finally made his way out of North London to Dynamo Kiev, was rather harsh in his view of the way Tottenham have handled Luka Modric's transfer drama.
After reading the below, however, it becomes quickly apparent that Kranjcar simply got a platform to rant on.
His main topic of obsession was Tottenham's business side and one man in particular.
For starters, Kranjcar comes out in defense of Modric's tactics while partaking in his first shot at Spurs chairman Daniel Levy.
All quotes via the Mirror:
I know that the chairman talked to him face to face last autumn. He promised Luka he would let him go, and now he's condemning him.

Levy did everything to protect the interest of the club and make a profit. He has also used lies to deceive the public, which is allowed in business, but if you were in Luka's shoes, you would probably do the same as him.
One must remember, of course, that Kranjcar was not exactly one of Harry Redknapp's most used players in his time at Spurs.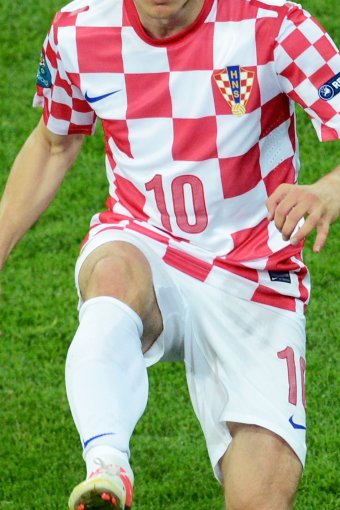 Jasper Juinen/Getty Images
As such, Kranjcar angled for a move away from Tottenham, only to find out that Levy is rather unmoving in his monetary goals.
Kranjcar, of course, did not have the kind of leeway that Modric has, because Kranjcar was a bit player.
Had he Modric's sway, however, you can bet your bottom dollar that he most certainly would have done the things Modric has accomplished.
Since Levy seems to be the pantomime villain (in Kranjcar's mind), the Croatian continued his slashing remarks:
In my three years at White Hart Lane, I never had lunch or a serious talk with the president. There was no need. It's not customary for bosses to invite you for a cup of coffee, even if you're their next-door neighbour like I was, in Cuffley.
While speaking with your boss is something that most employees see as a courtesy or a sign of good faith, apparently tea time was the least Kranjcar was asking for in his rather sarcastic comment.
Kranjcar does not list a reason that Levy was not bringing over gingersnaps on Saturdays, so one could assume many different reasons the two did not associate.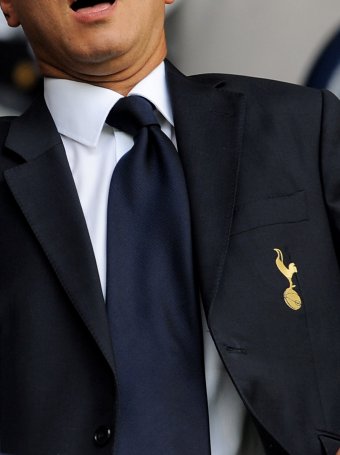 Michael Regan/Getty Images
Perhaps the two did not like each other before then? Or perhaps Levy might have been busy trying to run a club, rather than having club sandwiches with the players he was overseeing.
Whatever the reason, expect a lack of Christmas card sales to be forthcoming.
Kranjcar then decides to be a business critic with this cutting bit:
I know from my own experience how difficult these people are and how hard it is to break out of a contract with them.

Remember Berbatov? And it was the same with me: they held me back for two years, until finally my new club paid what they were asking, and not a pound less.

That is their speciality: they set unreasonably high transfer demands, but the absurd thing is they always get what they ask for.
This section does beg a couple of questions.
How hard is it to break a contract from a business like Tottenham Hotspur?
For one, if they have set such unreasonably high transfer demands, why do other clubs pay them?
Just how bitter is Niko Kranjcar towards Daniel Levy when Harry Redknapp was the man who did not play him?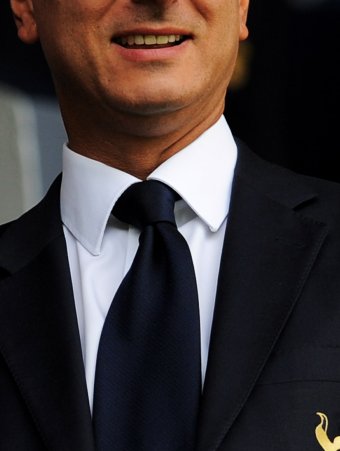 Michael Regan/Getty Images
This might strike Kranjcar as odd, but Levy does a very good job of being a businessman, which is part of his job.
The point that Kranjcar tries to strike is made rather redundant later in his own words.
He wants people to believe that Levy is a demon when it comes to the players and that he demands prices that no club will pay.
Then, he promptly blows his own argument to pieces by saying that the club always get what they ask for.
Funny, that's how most business deals work, don't they?
One company asks a price for a product they have, another company buys it for that price and a business transaction takes place.
This has usually been the case, as far as I am aware.
This will apply to Modric's situation as well. When a club stumps up the cash that Spurs want, Modric will be on his way.
If Manchester United could not break down Levy's resolve for a cheaper fee, does Real Madrid think they have the ability to do what United could not?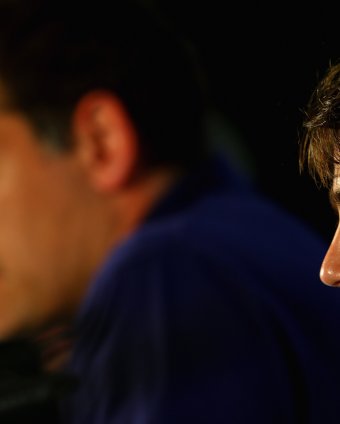 Handout/Getty Images
However, I digress.
Back to Kranjcar, who then parted with his own attempt at a stinging drive:
Kiev is not London, but it is very good for city life, and the football teams are very strong. Dynamo Kiev is big on tradition and the fans, and though lots of people will say it's not like Tottenham, if you look at history, Dynamo Kiev is a bigger club than Spurs.
Now, I have no idea how lovely a city Kiev is. I'm sure it's quite charming.
And, technically speaking, Dynamo Kiev does have a larger trophy room compared to that of Tottenham.
Of course, when you have been the country's main club, played in a 70,000 seat stadium and only been challenged by one other club since the present setup of your own league, it's pretty easy to acquire some silverware.
To say, however, that Kiev is bigger than Spurs would be at least open to debate.
That, however, is not what Kranjcar is aiming for; he's aiming a parting shot at Spurs.
In essence, the Mirror has given Kranjcar a platform to vent his long-held frustrations at Tottenham while supporting a comrade who is locked in a titanic struggle.
Though many a fan might have some sympathy for his plight (hey, I wanted him to play a little more often, too) he could have at least directed his anger at someone who might have merited it.
Not at someone who was simply doing his job.
This article is
What is the duplicate article?
Why is this article offensive?
Where is this article plagiarized from?
Why is this article poorly edited?

Tottenham Hotspur: Like this team?