Chicago Bears: What to Watch for as Training Camp Begins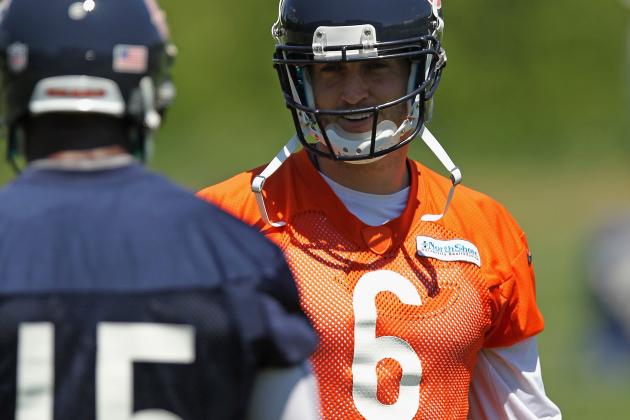 Jonathan Daniel/Getty Images

As the Chicago Bears open up their 2012-2013 season with training camp, one can't help but notice considerable changes from the training camp from last season. From wide receivers to coaches to front office personnel, this year's team looks quite different from last year's. And yet with so many changes, the Bears also bring back some key players on their team, players that are primed and ready to go out and win a championship for their team.
So with the new-look Bears opening camp today, what should fans look for?
Begin Slideshow

»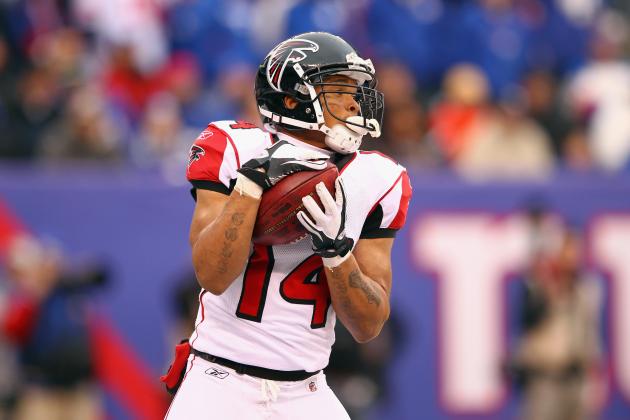 Al Bello/Getty Images

On the surface, it may not look like the Chicago Bears have a whole lot of new special teams players, but that is far from the truth.
Yes, Devin Hester is back this season, and looking like he can do even more now that he has help at wide receiver. However, his partner in crime, Johnny Knox, was placed on the PUP (physically unable to perform) list earlier today. This means that he failed a physical and can not play again until he passes. With Knox being out, the Bears went out and got return man Eric Weems from the Falcons, so that the burden of the return game will not be placed entirely on Hester.
On the other side of the return game, Pro Bowl special teams player Corey Graham left this offseason to go play for the Baltimore Ravens, leaving a glaring hole in tackling on special teams, an area that Graham excelled in with the Bears. Recognizing this, the Bears went out and got Devin Thomas from the New York Giants, a player who had a great postseason (recovering two key fumbles in the NFC Championship game) and is looking to continue his great run now with the Chicago Bears.
The Bears are definitely looking new and different on special teams this season. While there are new faces, however, look for more of the same that has been working for years. Hester to share returns and spectacular tackling on the other side of special teams, especially from Thomas.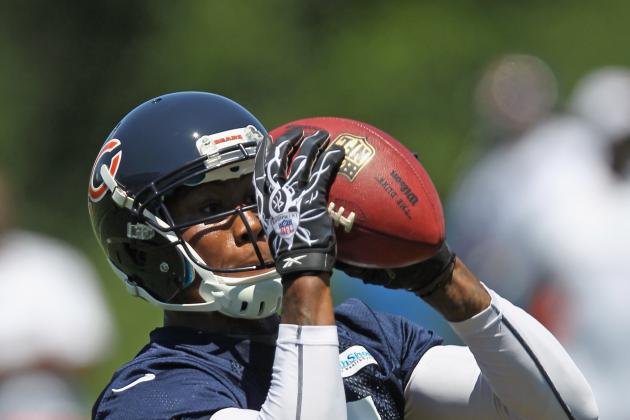 Jonathan Daniel/Getty Images

This one didn't even need to be said.
In the biggest offseason move for the Chicago Bears, Brandon Marshall was traded to Chicago, meaning that quarterback Jay Cutler finally has a No. 1 target to throw to. Look for Marshall to get a lot of receptions no doubt, but this also changes the role of the other receivers on the team as well.
Devin Hester can finally relax, like he did in 2006, when he didn't even play wide receiver. Hester has had so much pressure on him in seasons as of late, with coaches, players and fans expecting him to be a No. 1 receiver as well as the return phenom that he was in the 2006 season. Now that the Bears have a definite No. 1 receiver, Hester can catch some balls lower in the depth chart and have in increased role in special teams.
Earl Bennett is also breathing a sigh of relief because pressure is off of him as well. With no special role on special teams, Bennett has been expected to step up his game in the offense. Now that Marshall is there, Bennett is not going to have as much pressure on him to perform, but will still have some pressure, which is good. Letting him off his guard is not what coaches want at this point for Bennett.
All in all, look for the new look receiving core to have a different style and game to it this season. Marshall not only relieves pressure, but also provides a spark that was much needed in the offense. Look for the receiving core to step up this season, helping Cutler to reach that next level he has been waiting for.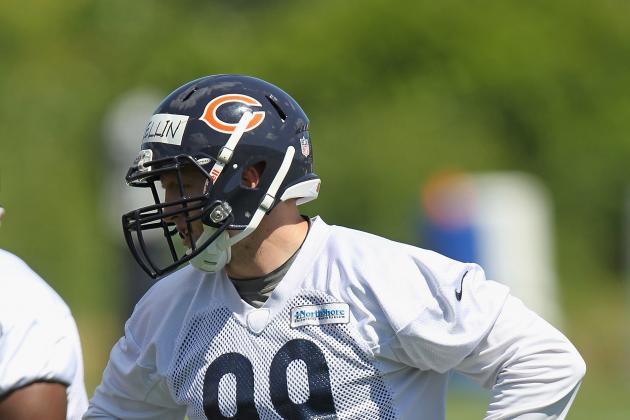 Jonathan Daniel/Getty Images

The NFL draft this season was different that in years past for the Chicago Bears. Much different.
In the first round, the Bears went after a position that they knew they needed help in, defensive end. And they got more than just that when they drafted Shea McClellin out of Boise State. McClellin is a player who can contribute right away, playing opposite Julius Peppers and wreaking havoc on any team who decides to test him.
Next there's Alshon Jeffery, who is going to contribute in a major way. Everyone knows about how the Bears got Marshall and already have Bennett, Hester, Thomas, Weems and Knox (if he comes back this season). However, Jeffery being added to the mix makes the Chicago Bears a very dangerous team to play, because quarterback Jay Cutler has so many new options. Jeffery is a great talent and will help the team just by being on the roster.
Rounding up the big three of the draft this year is safety Brandon Hardin out of Oregon State. Hardin is already making a name for himself in training camp and is going to be a huge help in the secondary for the Bears, who were lacking last season. Hardin was a steal in the third round in this year's draft, and he will without a doubt be seen on the field this upcoming season contribution to help bring the Monsters of the Midway back to glory.
As far as rookies go, look for these three players to be making a splash on the team right away. This year, the Bears went full force after big talent and special needs on the team. It proves to work well on paper, but we have yet to see these players in action. Hopefully, they will all be as good as they are hyped up to be.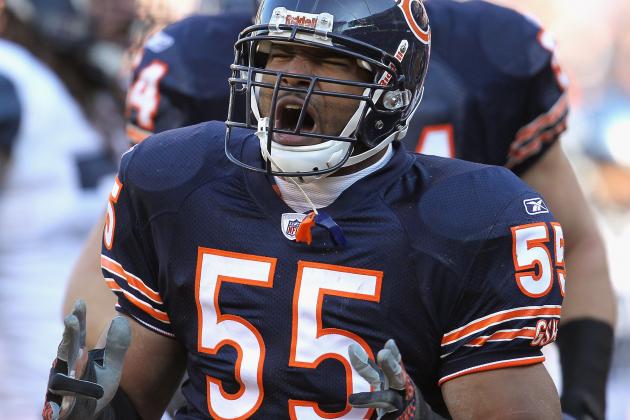 Jonathan Daniel/Getty Images

The defense has always been the staple for the Chicago Bears, the rock of which the team was built upon. From the Dan Hampton days in the 80s to the Urlacher and Briggs days of today, the team has always prided itself on how well the defense plays and how other teams just can't seem to score on them.
Last season, the defense looked exhausted to say the least, being on the field almost all game with Hanie turning the ball over on offense. This season, however, look for the defense to be back and better than ever.
The Bears mare several moves this offseason to improve the defense and made opportunity for more games like the Lions game last season in which they intercepted Matthew Stafford four times.
Starting with the defensive line, adding McClellin will help Peppers get more sacks. The 11 that he got last season doesn't even begin to describe how many times he was in the backfield helping to break up plays.
At linebacker, the addition of Geno Hayes to go along with Lance Briggs and Brian Urlacher makes the linebacker core seem like they don't have a weak link, which will make running any sort of play on the Bears tough.
In the secondary, the Bears still have Charles Tillman, but also added Kelvin Hayden, Jonathon Wilhite and Brandon Hardin to make sure that they are protected from the pass. All over this defense, the team looks better and stronger than last season. Look for the defense to return to its shining form, and look for other teams to take notice and be forced to change up their game plan.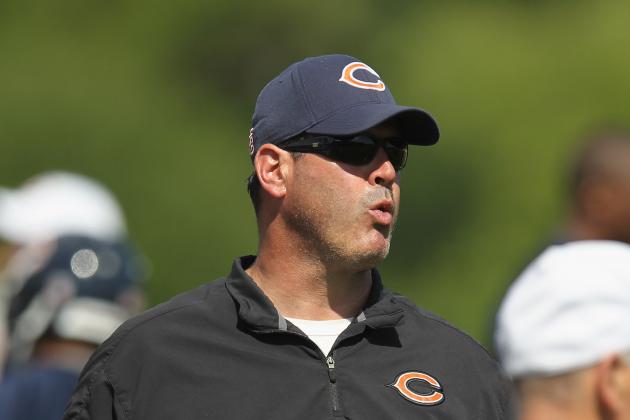 Jonathan Daniel/Getty Images

Mike Martz is officially gone, and that means so is his offense.
It just didn't fit with the Bears. A seven-step drop-back, Cutler trying to force the ball to receivers who just weren't ready for it, under-utilizing a star running back. The old offense just wasn't working in Chicago. That's why with new offensive coordinator Mike Tice, things will be different.
Tice has already been working with the players on offense to incorporate a new offensive style into the playbooks, one that includes pieces of the system that Jay Cutler and Brandon Marshall ran back in Denver under Jeremy Bates, who is also in Chicago this season as the quarterbacks coach for Cutler.
Along with that, Tice has worked to shorten Cutler's drop-back and incorporate more of the run game into his offense to use Matt Forte and Michael Bush more. This means a shorter blocking time for the offensive line, a part of the team that has had its share of struggles as of late to say the least. The fact that the line was, for the most part, left alone this offseason means that Tice truly believes the team can win with what they have.
Look for the offense to incorporate that area into their game plan. They have accepted that their line won't hold forever, so they have begun working on shorter drop-backs for Cutler, shorter passes and more runs to open up the pass game with little pressure from the defense. Look for the offense to come out swinging, and look for the team as a whole to benefit from it.