NBA Free Agency 2012: Jeremy Lin and Additions Who Won't Make New Teams Winners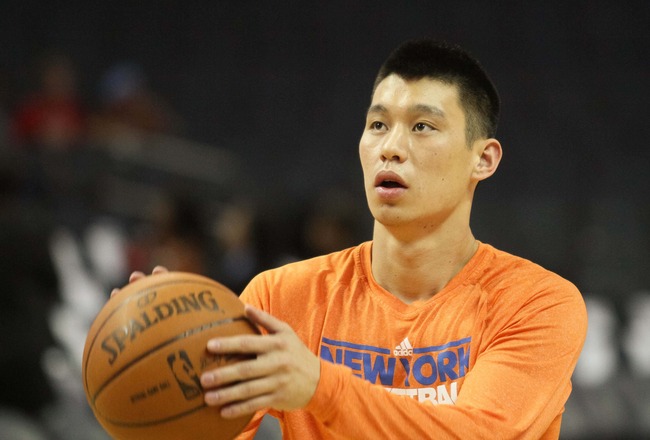 Jeremy Brevard-US PRESSWIRE
Every time an NBA team brings in a new player, that organization desperately hopes that it made the right call. If all goes according to plan, he'll be the guy to push them over the top and into championship contention.
However, not every signing goes as expected. These five additions are perfect examples of ones that won't.
Only players who actually changed teams were eligible for this article, which knocks guys like Roy Hibbert, Nicolas Batum, Spencer Hawes and Brook Lopez out of contention.
Read on to find which players won't help their teams take the next step during the 2012-2013 season.
Darren Collison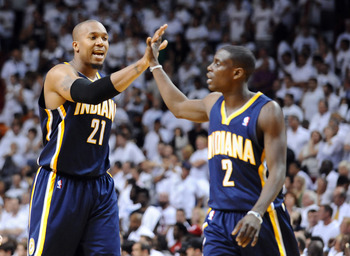 Steve Mitchell-US PRESSWIRE
Darren Collison isn't a great NBA point guard, even if he is a solid one.
Before the Indiana Pacers shipped him and Dahntay Jones off to the Dallas Mavericks for Ian Mahinmi, Collison was losing his grip on a spot in the starting lineup. After he was a member of the starting lineup in his first 56 appearances, the point guard was benched for George Hill during the final four regular-season games and all 11 postseason contests.
Yet it's Collison who has to attempt to fix a broken-down Dallas Mavericks backcourt, one that lost Jason Terry and Jason Kidd to new teams.
Despite the additions of Elton Brand and Chris Kaman and the continued presence of Dirk Nowitzki in the frountcourt, Collison can't run the show well enough to keep this aging Mavs squad in championship contention.
Jason Kidd/Raymond Felton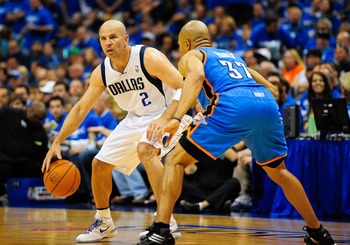 Jerome Miron-US PRESSWIRE
Speaking of Jason Kidd, he's part of the incoming duo of floor generals expected to help the New York Knicks take the next step and win more than just one playoff game at the conclusion of the 2012-2013 season.
That's just not going to happen.
Kidd is well past his prime and is more suited toward teaching Raymond Felton how to grow as a point guard than he is toward playing quality minutes.
As for Felton, this isn't the same team or the same system that he excelled in during his brief tenure with the Knicks' old regime. He's no longer a fan favorite, but rather a perceived-as-overweight question mark playing alongside Carmelo Anthony and Amar'e Stoudemire.
These weren't the two that the Knicks needed to acquire if they were going to move into the Eastern Conference elite.
Jeremy Lin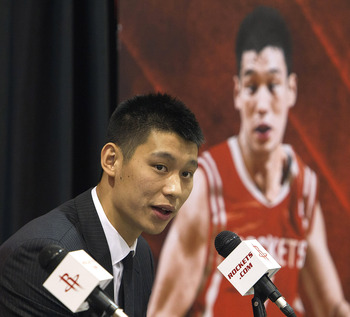 Bob Levey/Getty Images
Jeremy Lin put up sensational numbers during the beginning of his tenure as the New York Knicks starting point guard, and he'll have a chance to do so once more with the Houston Rockets.
However, even if he averages 20 points and 10 assists per game—which could very well happen—the former Harvard guard will be putting up empty numbers.
Unless Daryl Morey somehow manages to defy conventional belief and acquire Dwight Howard, this Rockets squad isn't going to be competing for a playoff spot during the 2012-2013 season.
Kevin Martin is the only established contributor. Omer Asik and Lin both carry huge question marks: Is Lin's success sustainable and is Asik anything more than an overpaid backup thrust into the starting lineup out of necessity?
This team has a ton of potential in the future and has an insanely good de facto farm system that will actually be on the roster, but the young guns won't be ready this year.
Nick Young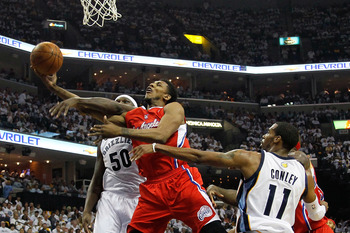 Kevin C. Cox/Getty Images
Nick Young only signed on with the Philadelphia 76ers for one year, but he's not going to make much of an impact during that potential lone season with the Sixers.
In a lot of ways, this was a completely inexplicable deal. Philly already has a quality swingman in Andre Iguodala, drafted another one in Maurice Harkless and has a developing third one in Evan Turner.
There was no need to bring Young aboard, and his presence is only going to cause internal strife and a lack of minutes for everyone, thus hindering both the present and the future development of the young players.
Plus, Young's shoot-first, shoot-first and pass-never style of play doesn't mesh with the teamwork-driven Philadelphia system.
This deal is doomed to fail and will prevent Philly from taking a step forward this year after making some noise in the Eastern Conference playoffs.
Louis Williams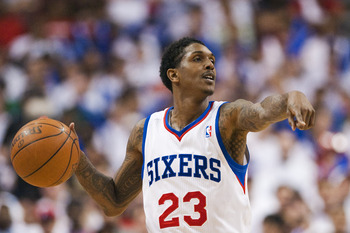 Howard Smith-US PRESSWIRE
Bringing aboard Lou Williams was another great move by Danny Ferry, completing a roster makeover that endeared him to Atlanta Hawks fans by getting rid of Joe Johnson and Marvin Williams.
Williams will help replace the scoring that was lost when Joe's albatross of a contract was traded to the Brooklyn Nets, but he won't be able to completely make up for the lack of an All-Star shooting guard on the roster.
Still an up-and-coming guard, Williams could get there one day, but he's not ready to carry a team quite yet.
Even with a healthy Al Horford and a motivated Josh Smith, Williams won't be enough to push this team out of the upper-level-mediocrity tier of NBA teams.
Keep Reading