Arsenal: 5 Questions I Would Like to Ask Arsène Wenger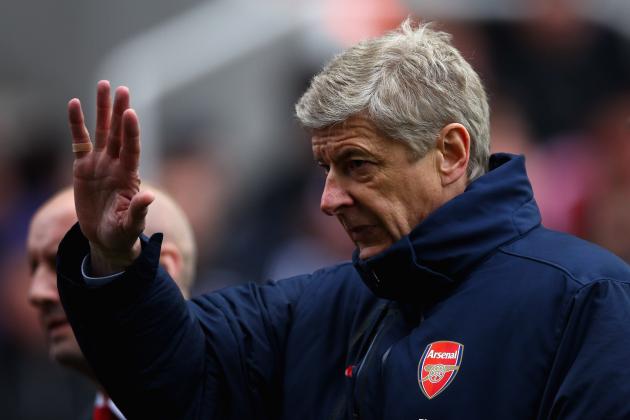 Clive Brunskill/Getty Images

So, after—what is it now, 16 years?—I think we can all safely agree that there are three constants in life: taxes, death and Arsene Wenger's teeth-gnashingly mysterious public persona.
Honestly, Wenger's mystique never fails to baffle me. You are about as likely to squeeze a transparent answer out of Arsene Wenger as you are to see Donnie Brasco pop up on a Magic Bullet infomercial.
Wenger's ambiguity is beautiful. It's also damn sickening. God, I don't actually know what it is. I don't know whether I like it or not, it's kind of like...computer updates. I know they're a reality, and I know that they obviously serve a function and I love that mysterious function that they serve.
But I still hate them for existing in the first place.
Anyway, I was thinking about something (I can't remember what it was, probably the earth-shattering concept of a Doritos milkshake) and came to a conclusion about something that I would love:
To be stuck in a locked room with Arsene Wenger and some Veritaserum. Which is the truth potion from Harry Potter. Duh.
Obviously, reality crushed my dream quite abruptly. But the song wasn't over, and my silly brain asked itself a silly question that kept silly Emile awake until three in the morning:
"If you had five questions to ask Arsene Wenger, and he was absolutely going to answer them with complete frankness and honesty...what would you ask him?"
Well. Here they are. But before you read on, you have a think about it. Post your questions at the bottom of the page, and if you think you can answer someone else's, give it a shot. Who knows? Arsene Wenger might have a B/R profile...
Stranger things have happened...
Begin Slideshow

»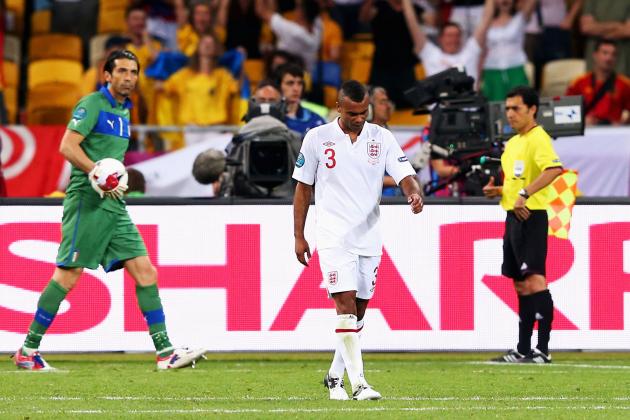 Alex Livesey/Getty Images

...'Cos I do. I really, really, really do. I would not invite these fellas around for dinner.
Scratch that, I would, and I would serve them money sandwiches consisting of shredded Monopoly notes and two year-old horseradish sauce on white bread. I would make them wheatgrass cocktails and top them off with the hair out of my neighbour's shower drain, and then I'd lock all the doors and turn off all the lights and shoot fireworks at them, cackling like Badjelly the witch.
Obviously, I would do all of this in the short period of time it would take the police to find and arrest me for abducting several professional footballers for a schadenfreude-fuelled dinner party, but this is an aside.
On a serious note, I reckon an honest answer to this question would reveal quite a few insights into the individual manager-player relationships.
Wenger put a lot of professional faith in these guys, and they really did spit it back in his faith for the sake of another zero at the end of their weekly payslip.
It would be interesting to hear his thoughts on them—not as footballers, but as people. Do you think he'd be forgiving, like a father forgives a son after he crashes the car? These mercenaries, are they the Levites to Wenger's Samaritan?
Or would he be vindictive—would he cross the street to avoid them? Would he sabotage them if he could and he knew nobody would ever find out?
Would he slip anabolics into their drinks at "the ex-Arsenal Mercenaries Reunion" held at the Etihad Stadium every second Tuesday?!
Hmmm...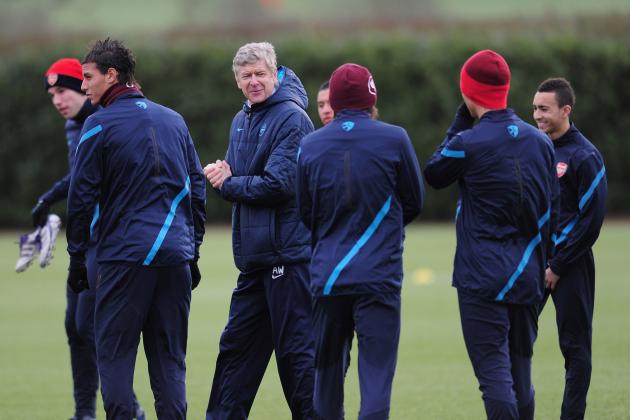 Shaun Botterill/Getty Images

I was reading Arseblog the other day, researching for a Theo Walcott article, and came across this gem.
Haha. I have always wondered about contract talks, and the vague way they're speculated on in the media: "Arsene Wenger will attempt to talk to Robin van Persie about a new contract when he returns to training." How does he "attempt" to talk to him?
Wenger waits by the exit to the changing room. Van Persie sees him ("...oh bugger"), looks around for an escape route, spots a tiny open window in the corner, squeezes out and slides down the water pipe to his Audi before speeding off, leaving Wenger's wee Fiat putt-putting in a cloud of dust in pursuit?
Ahhh, I don't know. Funny.
Anyway, I would like to know this. Player interaction must be an enormous part of the game now—both knowing the ambitions and insecurities of your players, and getting to know them personally, what they like and dislike, what kind of personalities they have.
Do they talk often? Do they go to the pub at all, or are all their meetings conducted behind closed doors with straight faces and suits with ill-matched, obligatory Arsenal ties?
And also, does he joke with the players? Ray Parlour has told stories about how uproariously funny Wenger actually is, but whether it's Ray Parlour's horrifying storytelling abilities or not, Wenger doesn't strike me as a particularly amusing—or amused—kind of fellow.
He's an economist, which, let's be honest, isn't a great start.
He shows a good deal of emotion, but a lot of it is either paralyzing joy or crushing defeat.
He makes jokes with the media, and they are funny, but they're very dry and wry and witty and not at all what you would expect a jaunty football player to find amusing.
Meh! It would be interesting to hear.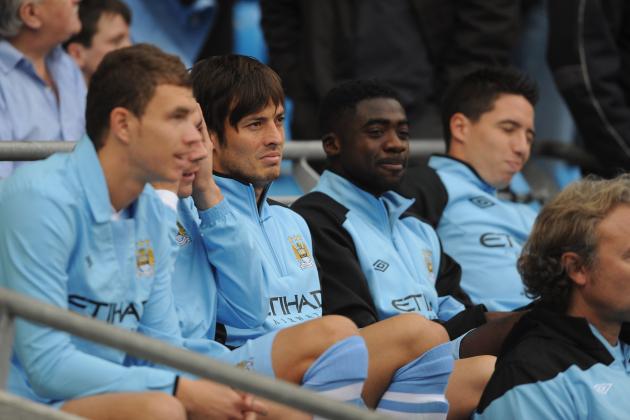 Michael Regan/Getty Images

See, Wenger's pretty much seen as being the Daddy of buying youth. If you could bottle his judgment of what a player could be, it'd sell for thousands per bottle, and you wouldn't even have to give it a pretentious European name: Eau de Arsene—tres bien!
But he's made a few bad calls. All of the big managers have; it's just they tend to be overshadowed by the successes. Remember Juan Sebastian Veron? Diego Forlan? Yes, you certainly do, and that's because they flopped. Spectacularly. Like a sumo wrestler off an Olympic diving board.
Wenger's failed projects obviously aren't as dramatic as those of Fergie or Mourinho (hot dogs, peanuts, scraps of Shevchenko's dignity, anyone? Anyone?), but there are more than you might expect, and they were more expensive than you might expect:
Frannie Jeffers is one, the young Englishman who was bought by Arsene for £8 million in 2004 and has since had seven clubs, including the Newcastle Jets (that's Newcastle's top team. Newcastle, Australia, that is) and the mighty Ipswich Town.
Maybe Jose Antonio Reyes? Not that he was bad, but he cost a princely sum and took up a lot of minutes to develop something that never really appeared to be there.
That being said, you could make a case for Samir Nasri to take the "flake cake." He was great for Arsenal for one season, but knowing what we know now I'm certain Wenger would invest in a rather more reliable and trustworthy youngster if he had that day all over again.
Like my grandmother always said, "Money-grubbing strumpets with faces like a horse's ass don't change their spots."
No, they don't, Grandma Donovan.
No, they don't.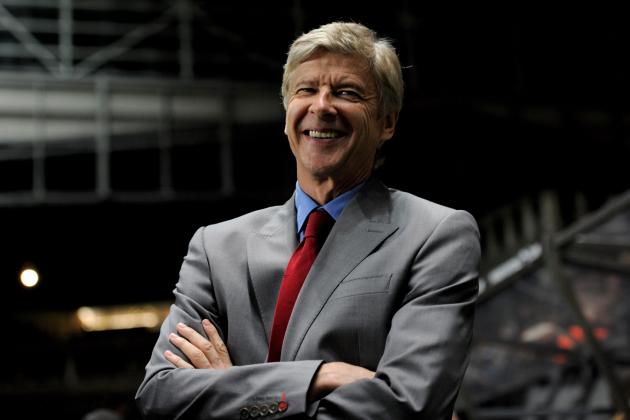 Michael Regan/Getty Images

This is a pretty big one, because Wenger's ways have been the source of a lot of different emotions for Arsenal fans: pride, joy, frustration, anguish, love, hate, peace and, when it comes to Aaron Ramsey, war.
I'm not really sure what I mean by "ways," but I think Wenger would. I mean his transfer policy, of course. But by extension his style, his philosophy, his ideals on how football should be played, how football teams should be managed, his thoughts on what the role of the manager is within the fabric of the club.
Wenger's ways, after all, are the drums to the beat of which the club marches. He sets the club a direction, and everybody else follows that direction. He's kind of like the Queen Bee, and everybody else is like a worker, which is an amusing thought when you consider that this means Andrey Arshavin is technically considered a worker.
Zing! Oh, I didn't mean that. I love him, really.
Anyway, this would probably receive a very broad, long-winded answer, but I would like to think it involves snakes, helicopters, a SWAT team, terrorists from at least three continents, genetic engineering, a locked-room mystery and a mysterious, deadly epidemic.
And at the end of all of it all, his answer would still probably be no.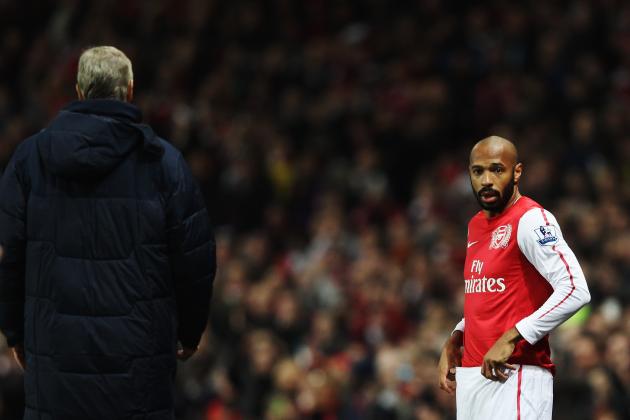 Clive Mason/Getty Images

Never, thank you very much.
'Nuff said.