5 Indianapolis Colts Who Cannot Get Hurt in 2012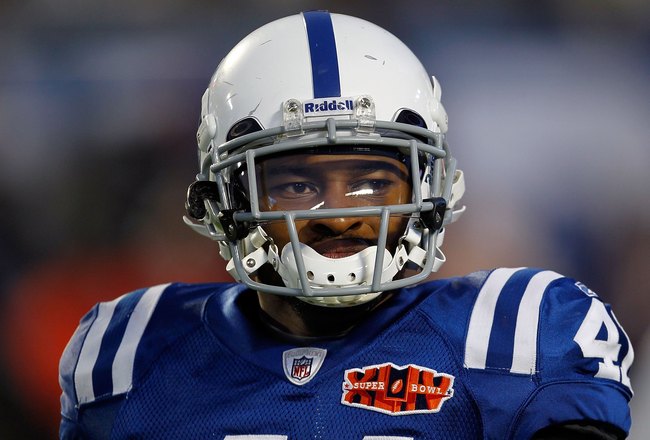 If Antoine Bethea goes down, the Colts defense will be replaced by a wet paper bag.
Jonathan Daniel/Getty Images
There are certain players on each team who absolutely cannot afford to get injured.
Aaron Rodgers in Green Bay. Haloti Ngata in Baltimore. Tim Tebow in Ne...oops.
The Indianapolis Colts are no different. They have key players, but they do lack any quality depth. Many teams around the league could, and indeed will, lose at least one superstar in the 2012 season and end up just fine.
Not so for the Colts.
There are other players who can't afford to get injured due to personal reasons. Players in a contract year, for instance.
Let's take a look at who the Colts really need to stay on the field this season.
Andrew Luck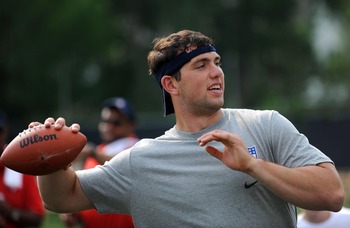 Any injury to Andrew Luck would be devastating for Indy.
Eric P. Mull-US PRESSWIRE
The Colts would pick any player on their roster to suffer a season-ending injury before their prized signal-caller.
It stands to reason that Luck, just like Peyton Manning in 1998, will play far more in the preseason than any other starting quarterback in the league (besides perhaps Robert Griffin III). This is because the Colts intend to give Luck full control over the offense right out of the gate. They are throwing inhibition to the wind in 2012 with the hope that Luck will be everything they thought he was.
Offensive coordinator Bruce Arians said this about franchise quarterbacks (h/t Mike Chappell, Indystar.com):
Let 'em grow, man," Arians said of young franchise quarterbacks such as Manning and Luck. "Put 'em out there and let 'em play. They're going to make mistakes. Live with it and learn from it.
If Luck were to go down, the Colts would be that much further behind in evaluating their key man going forward. Indy needs him to stay upright in 2012.
Dwight Freeney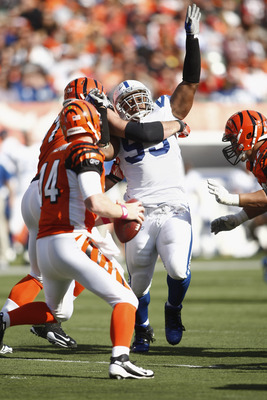 Dwight Freeney needs to stay healthy if he wants to join a contender after 2012.
John Grieshop/Getty Images
Health hasn't necessarily been a problem for Dwight Freeney in the past couple seasons, but injuries have always plagued him at the worst possible times.
Both Super Bowls Freeney has been to were marked by significant injuries to the defensive end. Though he played in both, he wasn't always able to make the impact he normally would.
2012 figures to be his last year with Indianapolis, so it's essentially a tryout for a contender. If he were to suffer a major injury, he would have a much harder time finding a contending team to sign him for the money he expects to command.
The Colts don't particularly need him to stay healthy, since they don't expect to contend for the playoffs this season either way. However, an injury would erase any value Freeney holds as trade bait.
Antoine Bethea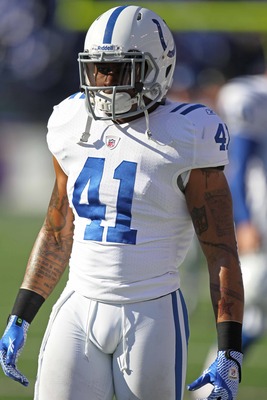 Antoine Bethea is the only proven member of the Colts secondary.
Mitch Stringer-US PRESSWIRE
By far the most consistent Colts defender over the last four seasons, Antoine Bethea is clearly the glue that holds the Colts defense together.
Or the glue that keeps them from falling completely into oblivion, anyway.
If Bethea were lost to injury, the starting free safety would most likely be Joe Lefeged, who I fondly remember as the worst defender of the 2011 season.
In the league, not just on the team. That guy was bad.
Needless to say, all parties involved would greatly benefit from Bethea's continued good health.
Except Lefeged.
Jerry Hughes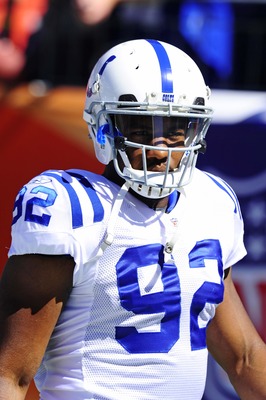 Jerry Hughes better bring his A-game in 2012.
Ron Chenoy-US PRESSWIRE
If Jerry Hughes gets injured in 2012, it will mean the decisive end of a terrible draft pick for Indy.
But if he's going to put a season together, this could very well be the one.
With the Colts turning to a 3-4 defense, Hughes must be positively giddy. He played primarily as an outside linebacker at Texas Christian before the Polians tried to turn him into the next Dwight Freeney.
He has not succeeded at that.
If he gets hurt, he may never succeed in the NFL. But if he can stay healthy, 2012 may be a career-defining season for the former first-round pick.
Good luck, Jerry.
Pat Angerer
Angerer is the heart of a dying defense.
Matt Stamey-US PRESSWIRE
Pat Angerer has been one of the few successful draft picks for the Colts over the last few seasons.
Stepping in right away for the oft-injured (toward the end) Gary Brackett, Angerer has impressed as an undersized middle linebacker in a Cover 2 defense.
Now, however, the Colts need him more than ever. Though the team plans a transition to a 3-4 defense in 2012, that transition will be impossible if Angerer falls. His presumed starting partner at MLB is Kavell Conner, who is almost entirely unproven.
If either of them goes down, the next man up will likely be A.J. Edds. To which I assume you reply, "who?"
While losing Conner would be a blow to the undermanned defense, losing Angerer would be a mortal wound.
Keep Reading

Indianapolis Colts: Like this team?