Power Ranking the 20 Biggest Fights for the Remainder of 2012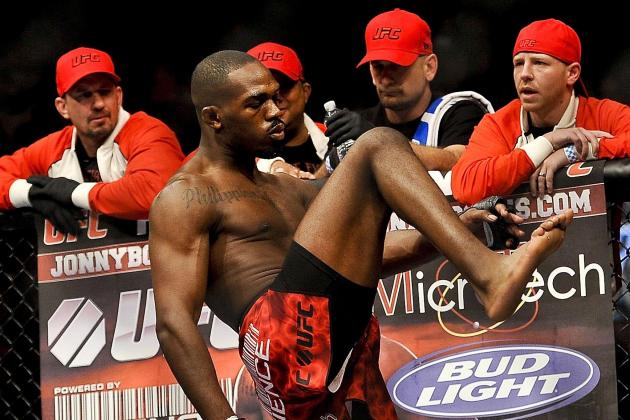 Paul Abell-US PRESSWIRE

2012 has already been a huge year for MMA. The UFC has held some great events and traveled to Japan and Brazil. They're not alone, though.
Strikeforce has also had a good year featuring their own selection of stars such as Ronda Rousey, Gilbert Melendez and Daniel Cormier.
Bellator and many other orginizations have picked up this year as well, and through July 2012, has seemed like the year of MMA.
And we're not even close to being done yet.
While you may be going through withdraws due to there not being a UFC or Strikeforce event this weekend, check out the 20 biggest fights to look forward to for the remainder of 2012.
Begin Slideshow

»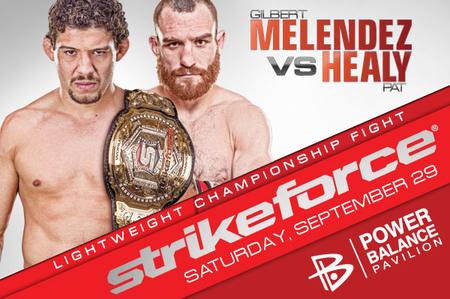 mmamania.com
Strikeforce Lightweight Champion Gilbert Melendez is coming off a very close decision win against rival Josh Thomson and now, instead of a rumored fourth match-up with Thomson, Melendez will face a new face.
Healy is also coming off a close win against Mizuto Hirota earlier this month. Healy has won five fights in a row and will look to dethrone Melendez on September 29.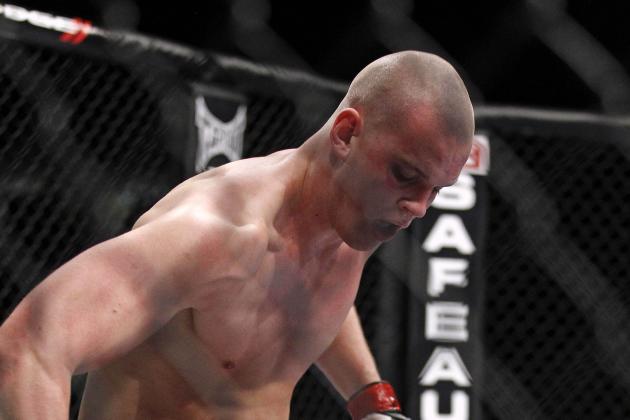 Matt Ryerson-US PRESSWIRE

When first announced, many fans were confused on why this was the main event of a UFC card. But, when you look at the match-up closer, this is an awesome fight.
Struve has won, and finished, three fights in a row and looks to have plugged the holes in his game.
Stipe Miocic, on the other hand, has yet to show any real holes in his game. Miocic will enter this fight with a perfect record of 9-0.
Both men will try to climb right into Heavyweight Championship contention on September 29 on Fuel TV.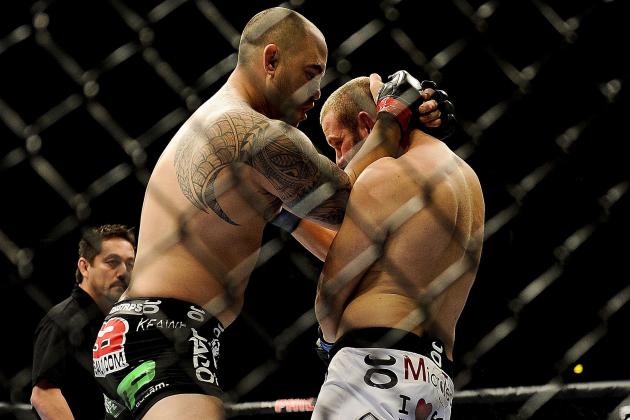 Paul Abell-US PRESSWIRE

Travis Browne was suppose to fight against Ben Rothwell this upcoming weekend on Fox, but the fight was scrapped after Rothwell was injured.
Now, the undefeated Browne will face Antonio Silva, who is coming off a brutal loss to Cain Velasquez at UFC 146.
The two will fight in the main event at UFC on FX 5 on October 5.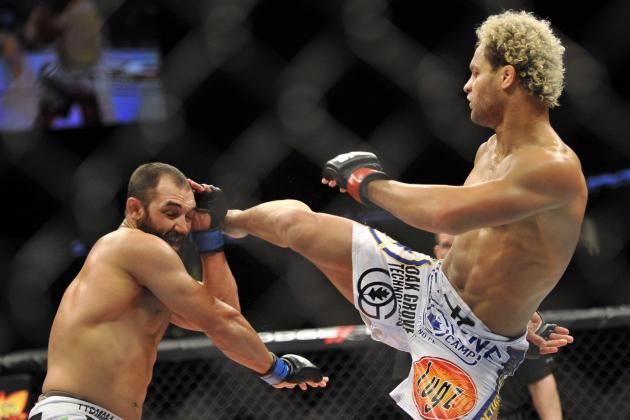 Joe Camporeale-US PRESSWIRE

The top four men in the UFC's welterweight division are clear, but who will be waiting when the smoke clears could become more clear after Koscheck and Ellenberger fight at UFC 151.
Koscheck is coming off a split decision loss to Johny Hendricks and will look to get back in the title picture.
Ellenberger is also coming off a loss, which came at the hands of Martin Kampmann and ended Ellenberger's six fight winning streak.
The two veteran welterweights will be fighting on the main card on September 1.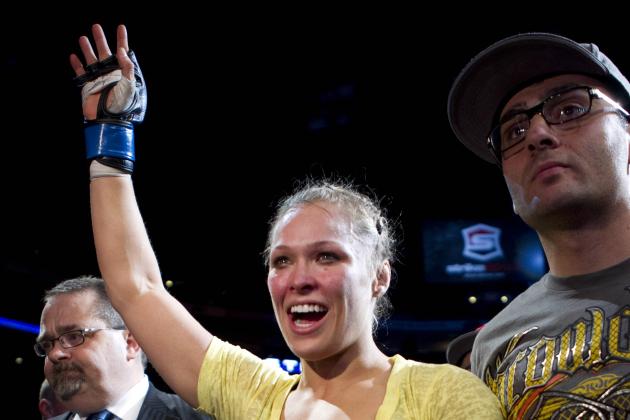 Greg Bartram-US PRESSWIRE

Ronda Rousey has nearly single-handedly put women's MMA on the map and has been receiving worldwide media attention.
She'll be taking a break from the bright spotlight to return to the cage on August 18 to face number one contender for her Strikeforce Women's Bantamweight Championship, Sarah Kaufmann.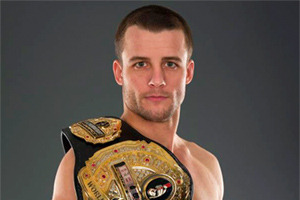 mmajunkie.com
Bellator has been in the public eye a lot lately for the major signings of former Zuffa stars Paul Daley and Muhammad Lawal, but on August 24, some Bellator originals will put on what could be the biggest fight of the year for Bellator.
Featherweight Champion Pat Curran will return to the cage to face tournament winner Patricio "Pitbull" Freire in is what is sure to be an exciting fight.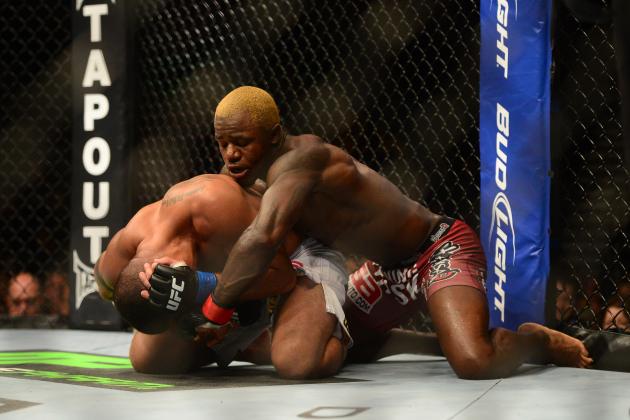 Mark J. Rebilas-US PRESSWIRE

Both Cerrone and Guillard will try and break into the top ten in the UFC's stacked lightweight division when they fight at UFC 150.
Cerrone is coming off a win against Jeremy Stephens back in May, and declared his interest in fighting in his home state of Colorado.
The UFC brass would grant Cerrone his wish and book him a fight with Guillard, who just defeated Fabricio Camoes at UFC 148.
The bout will serve as the co-main event on August 11.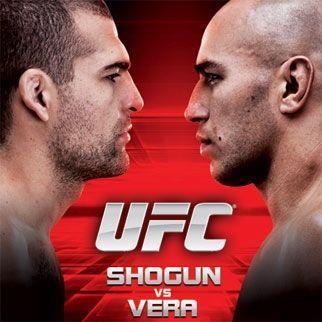 Although it is quite an odd match-up, it still has great potential to feature the knockout of the night.
Vera hasn't fought since October of 2011 and is 1-3 in his last four fights, although one of the losses was changed to a no contest due to his opponent failing a drug test.
Vera now fights former Light Heavyweight Champion Mauricio Rua, who is coming off his epic fight against Dan Henderson back in November of 2011.
The two will main event UFC on Fox 4 on August 4.
Ron Chenoy-US PRESSWIRE

It's no secret Rampage wants out of the UFC and after his next fight, he'll be free.
His last fight though, may be one of the toughest of his career.
Rampage Jackson, who is coming off a loss to Ryan Bader in Japan, will face veteran Glover Teixeira, who will only be making his second Octagon appearance.
The two will likely fight on the main card at UFC 153 in Brazil in October.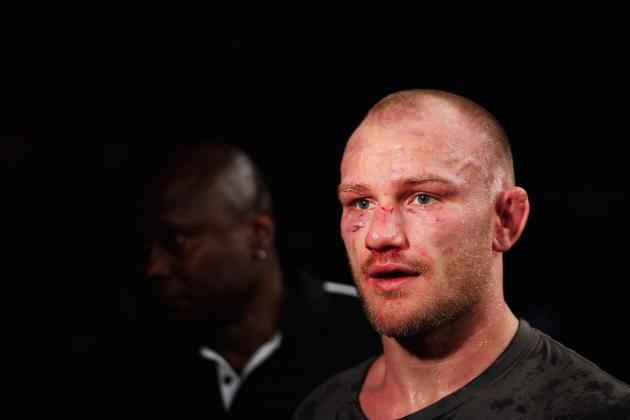 Mark Kolbe/Getty Images

Anytime two men fight with a title shot on the line, you can almost guarantee fireworks.
Martin Kampmann has been on a tear lately and has won back-to-back fights by comeback finishes, and will look to continue his winning ways against Johny Hendricks.
Hendricks has looked like a brand new fighter as of late and has won back-to-back fights over tough welterweights Jon Fitch and Josh Koscheck.
The fight will co-main UFC 154 in November.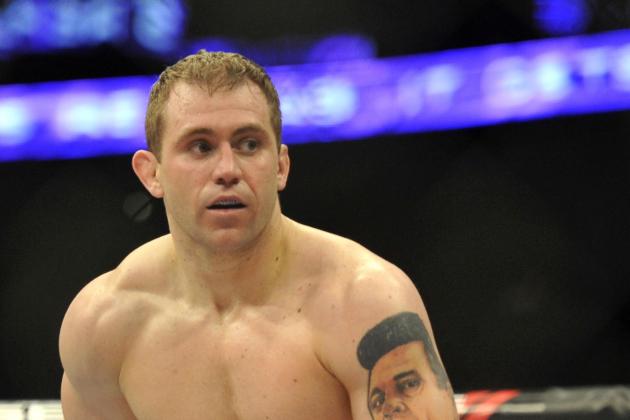 Joe Camporeale-US PRESSWIRE

Right below Anderson Silva in the UFC middleweight division is a pack of guys trying to earn a shot at the Middleweight Championship. These two men are among them.
Vitor Belfort has won three fights in a row since his knockout loss to Silva and with a win against Belcher, will look to earn another title shot.
Belcher looked very impressive in his most recent fight, picking up a knockout victory over leg-lock specialist Rouimar Palharres in May.
Belcher will face Belfort in his home country of Brazil in October.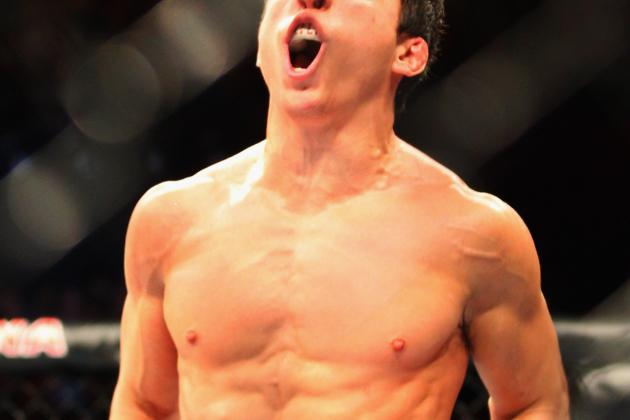 Mark Kolbe/Getty Images

The UFC's flyweight division is one of the best divisions to watch, due to the speed and ability of the smaller fighters. When these two meet, the UFC will crown its first Flyweight Champion.
Joseph Benavidez looks like an absolute monster at 125, and is definitely in his perfect weight class. He's won four fights in a row and his only two career losses were against UFC Bantamweight Champion Dominick Cruz.
Demetrious Johnson is also perfect at 125 and his speed is incredible to watch. Johnson fought to a draw against Ian McCall and the two would have to fight again to see who would fight for the Flyweight Championship. Johnson would defeat McCall by unanimous decision in June.
Benavidez and Johnson will fight in the main event at UFC 152 on September 22.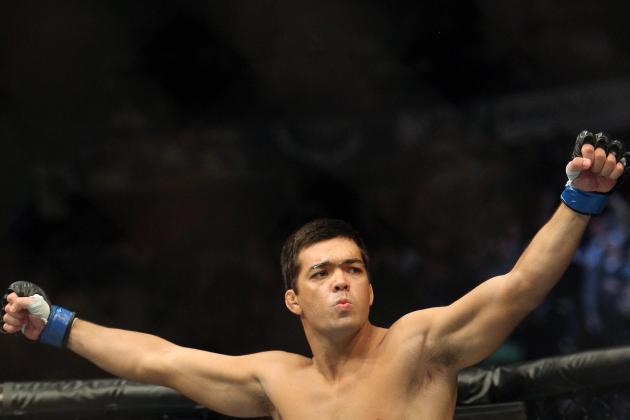 Tom Szczerbowski-US PRESSWIRE

Why isn't this fight the main event of UFC on Fox next weekend?
Who knows, but nonetheless, the winner of the match-up could be the next title challenger in the light heavyweight division.
Machida will make his return to the Octagon for the first time since his December loss to Jon Jones, and will try and get back to his previous winning ways—seeing that he has lost three out of his last four fights.
Bader was defeated by Jones as well, and also upset by former champion Tito Ortiz, but since then, he's won back-to-back fights against Jason Brilz and Quinton Jackson.
This match-up will serve as the co-main event at UFC on Fox 4 on August 4.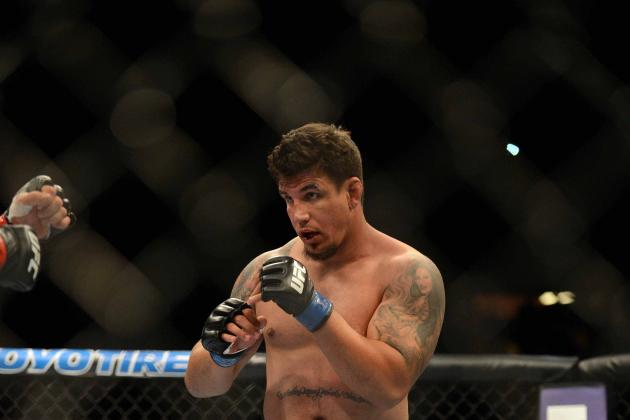 Ron Chenoy-US PRESSWIRE

In possibly the biggest MMA announcement this past week, it was announced that Daniel Cormier's final Strikeforce appearence will be against a former UFC Heavyweight Champion.
Cormier, the Strikeforce Heavyweight Grand Prix winner, will welcome Frank Mir to the Strikeforce cage in October for the first UFC-Strikeforce superfight to happen in Strikeforce.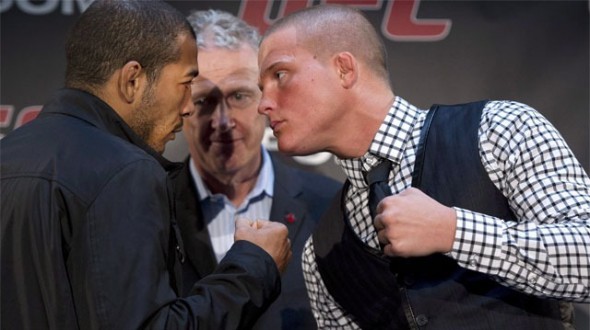 Aldo was set to defended his Featherweight Championship at UFC 149 against Koch, but an injury kept Aldo out of action.
Now, the fight will happen in Brazil and will main event UFC 153.
Aldo has looked unstoppable since joining the UFC and has defended the championship three times.
Koch has won four fights in a row, including three first round finishes.
UFC 153 is scheduled for October 13 in Rio de Janeiro, Brazil.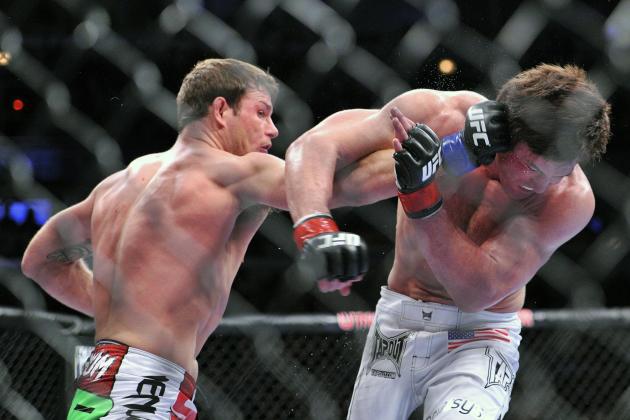 Mike Dinovo-US PRESSWIRE

Michael Bisping has no problem telling you he wants a title shot, but now, he'll have to earn it against one of the toughest men in the middleweight division.
Bisping is coming off a loss to Chael Sonnen way back in January, and was scheduled to compete at UFC 149, but was forced off the card with an injury.
Stann was also forced off a card due to injury as he was set to welcome Hector Lombard to the UFC at UFC on Fox 4.
The two will fight in a pivotal fight in the middleweight division at UFC 152 on September 22.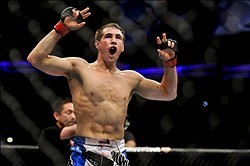 Paul Abell-US PRESSWIRE

B.J. Penn called it a career following his loss to Nick Diaz in October of 2011, but has since had a change of heart and will return to the Octagon.
Penn is 1-3-1 in his last five fights and will have a very tough test in his return fight when he faces Rory MacDonald.
MacDonald is one of the UFC's top young fighters, and many are already calling him a future champion. MacDonald has won three fights in a row, but his bout with Penn will be the toughest fight of his young career.
The two will meet at UFC 152 on September 22.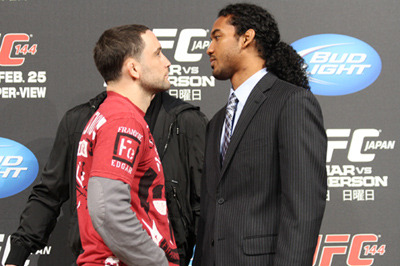 mmajunkie.com
This will be a rematch of the UFC 144 main event, which saw former WEC Lightweight Champion Ben Henderson defeat Frankie Edgar by unanimous decision in a highly contested fight.
Edgar was granted an immediate rematch, and the two will fight in the main event at UFC 150 on August 11.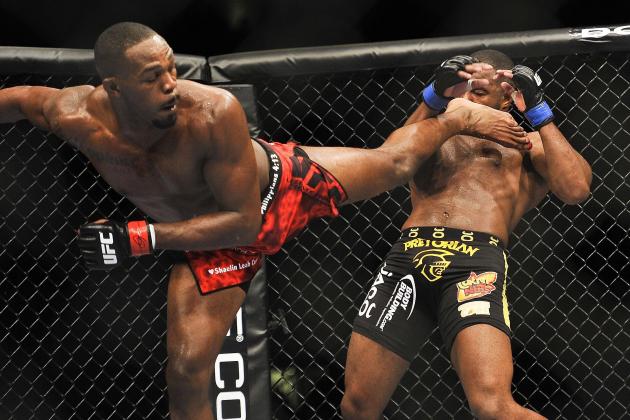 Paul Abell-US PRESSWIRE

Jon Jones has looked simply unbeatable as the UFC Light Heavyweight Champion, but one man will attempt to change that.
Dan Henderson will face Jones for the Light Heavyweight Championship in what will likely be the final title shot of his impressive career. Henderson has won four fights in a row, including victories over Mauricio Rua and Fedor Emelianenko.
In what will be a battle of eras, Jones will represent the new era of MMA. The champion has finished all but one of his title challengers, and will look to defend his championship for a fourth time in just a little over a year.
Jones and Henderson will be the main event at UFC 151 on September 1.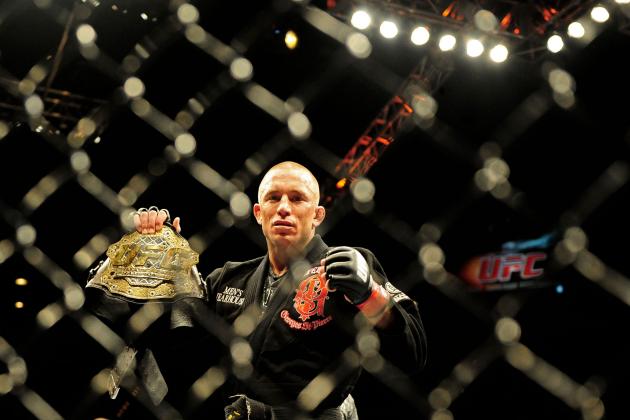 Mark J. Rebilas-US PRESSWIRE

Following St-Pierre's last title defense, fans were beginning to question if he would ever finish a fight again. That was last April. St-Pierre was scheduled to face Nick Diaz before injuring his knee, and was then scheduled to face Carlos Condit before injuring the same knee requiring surgery.
Georges St-Pierre is one of the greatest fighters of all-time and is currently on a nine fight winning streak that includes wins over Jake Shields, Dan Hardy, Thiago Alves, Jon Fitch, B.J. Penn, Matt Hughes and Josh Koscheck twice.
His opponent for his first fight inside the Octagon in nineteen months will be against the Interim Welterweight Champion Carlos Condit.
Condit has won five fights in row, including knockouts against Dong-Hyun Kim, Dan Hardy and Rory MacDonald. In Condit's most recent fight he defeated former Strikeforce Welterweight Champion Nick Diaz.
Whether you're a fan of GSP or not, everyone is excited to see the return of the Welterweight Champion and to see how he looks after such an extended layoff.
Will we see the same St-Pierre that was competing with Anderson Silva to be the top pound-for-pound fighter in the world, or will Condit become the new face of the welterweight division?