Who Is the Most Overrated, Most Underrated Player on the Pittsburgh Steelers?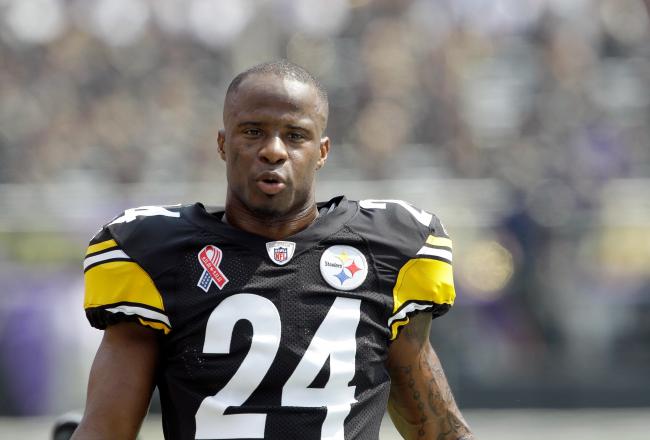 Ike Taylor is practically a shutdown corner, but yet many people don't know it.
Rob Carr/Getty Images
Every team has at least one player on the roster who is overvalued, whether by members of the media or by fans. There's also always one who has been overlooked, despite his ever-bettering achievements. Some names and some positions are just more visible than others, which results in some players being overrated and some, underrated.
Here, I break down one player on the Pittsburgh Steelers' roster who is overrated, and one who is underrated. Have a different suggestion? Be sure to leave it in the comments below.
Overrated: WR Emmanuel Sanders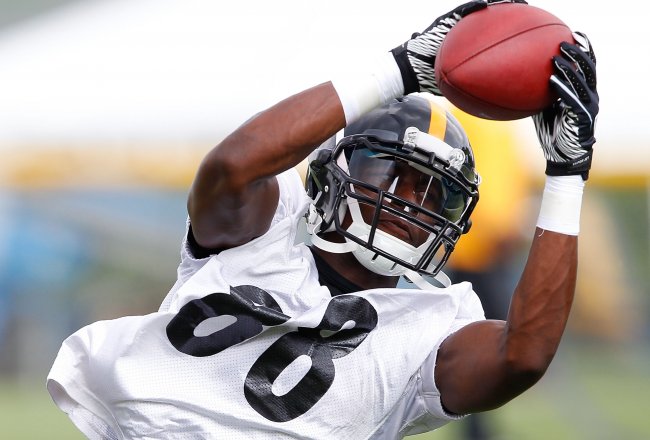 Emmanuel Sanders does have a lot of potential, but until he fulfills it, the hype he's getting right now isn't warranted.
Jared Wickerham/Getty Images
With the departure of Hines Ward this offseason, optimism has steadily been mounting about wide receiver Emmanuel Sanders and what he's slated to accomplish in the upcoming season. However, there are more reasons to be doubtful about his 2012 contributions than there are to think that he's going to emerge as yet another Steelers big-play receiver.
The first reason to be wary of Sanders is his injury history. Foot and leg injuries have dogged Sanders in his two seasons in the league, causing him to miss a total of eight games thus far. Even head coach Mike Tomlin is worried about Sanders' durability, even though Sanders claims he is now 100 percent healthy as training camp is just about to begin.
Multiple foot surgeries and a knee procedure are serious red flags for any receiver. And with Sanders set to see an increased workload now that Ward has retired, very real questions still remain about his ability to be on the field for a full 16 weeks.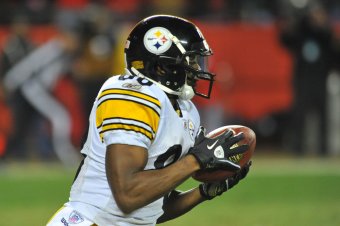 Sanders played well in the Wild Card loss to the Broncos, with six receptions for 81 yards; if he can do that consistently, and stay healthy, then he'll no longer be overrated.
Denny Medley-US PRESSWIRE
The second reason why Sanders is presently being over-hyped is that he has yet to have the kind of productive season to warrant so much talk. Drafted in the third round in 2010, he has slipped down the depth chart behind Antonio Brown (also drafted in 2010), who had over 1,100 receiving yards last year.
In contrast, Sanders has never caught more than 28 passes in a season nor had more than 376 yards. While the leap that Brown made from his first to his second seasons proves it is possible for Sanders to do the same this year, that's not a terribly common occurrence.
That's not to say that Sanders, should he remain healthy throughout the year, won't have an uptick in both targets and yards. If he wins that starting slot receiver job, he'll get quite a few more looks, especially with the passing game likely to speed up with Todd Haley calling the plays.
However, there are those who believe that Sanders can have a 1,000 yard season to match those that Brown and Mike Wallace are more likely to have. That's an awful lot of hype with little to back it up, which makes him one of the Steelers' most overrated players at the moment. Temper expectations—it doesn't mean Sanders can't have a good season, even if he never reaches quad-digit yardage.
Underrated: CB Ike Taylor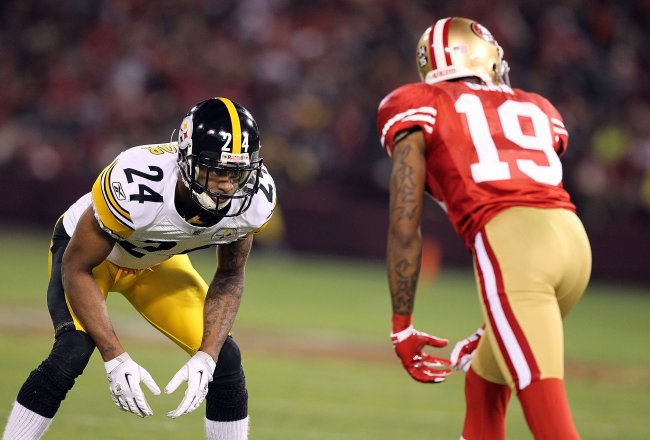 In terms of percentage of passes caught that were thrown in Taylor's direction last season, he's the league's third-best cornerback.
Karl Walter/Getty Images
It's a shame that the last image we have of Steelers cornerback Ike Taylor is him being beaten out time and time again by a Denver Broncos offense, led by quarterback Tim Tebow, that was never thought to be capable of burning anyone in the passing game.
This isn't entirely Taylor's fault, mind you—first, the defensive play calling in that game was designed to force Tebow to throw, and the team did not install adjustments in time to make much of a difference; further, Taylor was in the secondary without safety Ryan Clark, and instead had to hope that Ryan Mundy could pick up the slack (and, well, he couldn't).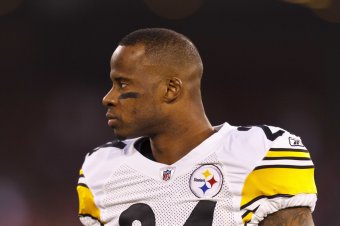 Ike Taylor should be a household name, but outside of the AFC North, he's not.
Jason O. Watson-US PRESSWIRE
Aside from that playoff game, Taylor had his very best season in 2011, allowing just 44 receptions on the 102 times he was thrown to (including playoffs). He gave up just two touchdowns, though he notched only two interceptions, had 44 total tackles and defended 14 passes.
As a result, the Steelers gave up the least passing yardage of any defense last year and held opponents to just 171.9 passing yards per game.
Regardless, when people think of the Steelers' secondary, generally their mind goes to Troy Polamalu and nowhere else. Taylor's contributions, unfortunately, fall by the wayside, even though holding opponents to so few passing yards last year could not be accomplished by Polamalu (or the defensive front seven) alone.
In a league that is becoming ever-more heavily dependent upon the passing game, having a capable secondary is necessary. Taylor had a breakout year in 2011 and he's improved with every season. Allowing receptions just 43.1 percent of this time is phenomenal, and another year like that will hopefully garner Taylor the attention he deserves.
This article is
What is the duplicate article?
Why is this article offensive?
Where is this article plagiarized from?
Why is this article poorly edited?