The Real Reason Jeremy Lin Didn't Sign with New York Knicks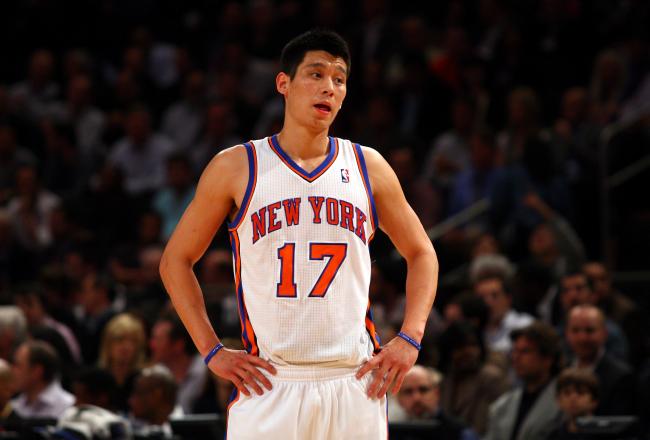 Chris Chambers/Getty Images
Why is Jeremy Lin no longer with the New York Knicks? Why is Linsanity, perhaps the most surprising phenomenon to ever sweep the NBA, soon to engulf the Houston Rockets rather than entertain the huddled masses on Madison Avenue?
Is it money?
Depends on whose money we're talking about. Lin has been ripped by some (most notably ESPN blowhard Stephen A. Smith) for being "all about the money", suggesting that there may have been some sadistic intent on his part attached to his fielding Houston's "poison pill" offer sheet.
Jeremy would seem to disagree with that assessment. In an interview with Pablo S. Torre of Sports Illustrated, Lin discussed how he wanted to remain in New York, but that the Knicks preferred to "steer him toward the open market so he could assess his own price."

Once there, he found the Rockets, who first presented him with a four-year, $28.8 million but later restructured it to the backloaded three-year, $25.1 million iteration. Torre's article suggests that the change came about after the Knicks caught wind of the initial offer and figured they'd have no trouble matching it.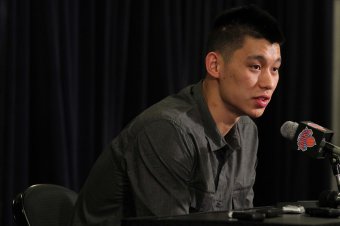 Anthony Gruppuso-US PRESSWIRE
Lin, it seems, never had the opportunity to talk figures with Knicks brass. As such, to assume that Lin went chasing after more money than New York was willing to spend is a misrepresentation, if only because the Knicks never made him an offer of any kind.
If money is the answer, then it'd have to come from New York's perspective. Lin's third-year salary of nearly $15 million would've added approximately $28 million to the Knicks' luxury tax bill in 2014-15.
That is, if the Knicks didn't ultimately decide to trade or waive Lin before that final season, which, as NBA.com's David Aldridge points out, they very well could've done.
And, to be fair, it wouldn't have been Lin's salary alone that would've been a pain in James Dolan's wallet, but rather the sum of bloated payments to be doled out to the whole of New York's roster, including Carmelo Anthony, Amar'e Stoudemire and Tyson Chandler.
It's possible that Jimmy D. and his front-office folks were scared off by the financial penalties inherent in the NBA's new collective bargaining agreement. But—judging from the depth of Dolan's multi-billion-dollar pockets, the value of his franchise and his long-standing proclivity for lavish spending—this wouldn't seem to be the whole story.
So what was it, then? Did the Knicks opt not to match for "basketball reasons"?
Perhaps. It's feasible that the Knicks weren't all that privy to spend $25.1 million (again, the money) on a guy whose 26-game stint last season, while spectacular at times and crucial to New York's pursuit of a playoff spot, was brief nonetheless. Perhaps they were worried about Lin's high turnover rate, his inconsistent shot, his subpar perimeter defense, his injured knee and/or the fact that his effectiveness tailed off after Carmelo and Amar'e returned and Mike D'Antoni was run out of town.
Should the Knicks have kept Jeremy Lin?
Then again, is a 39-year-old Jason Kidd any better than a 23-year-old Lin? What about a 28-year-old, in-decline, overweight Raymond Felton?
The Knicks seemed to think so, judging by their final decision.
Still, maybe there's something else that's fishy about all this. Something personal, perchance?
That could also be the case. According to Frank Isola of The New York Daily News, Dolan and the Knicks expected more "loyalty" from Lin after they did so much to support his career. They were "livid" that Lin supposedly returned to negotiations with the Rockets to ask for more money (again, the money) after considering Houston's initial offer.
In other words, Jimmy D. was allegedly butthurt about how the whole thing went down and decided to let Lin go as a result.
Ultimately, though, Lin's landing in Houston doesn't seem to have as much to do with him (not) wanting to return to New York as it does with the Knicks' own issues with retaining him.
This article is
What is the duplicate article?
Why is this article offensive?
Where is this article plagiarized from?
Why is this article poorly edited?

New York Knicks: Like this team?