NBA Rumors: Latest Cleveland Cavaliers Free Agency and Trade Buzz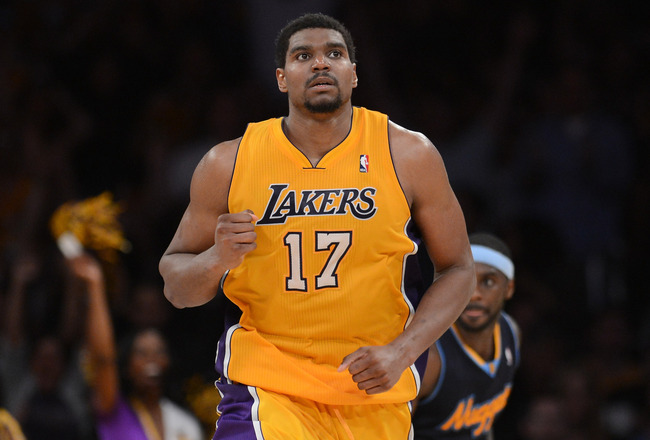 Harry How/Getty Images
To say the Cavaliers offseason has been quiet to this point would be a gross understatement.
Choosing to stay stagnant in free agency thus far, the only real news coming out of Cleveland is the constant rumors of supposed trades that never seem to come to fruition.
With roster spots yet to fill and players making headlines all over the summer league, who else could end up in Wine and Gold before the 2012-13 season kicks off?
Here are the latest rumors and buzz surrounding the Cavaliers.
Cavs Work out Jonny Flynn
Genevieve Ross/Getty Images
Rumored to have interest in Flynn for awhile, the Cavs worked out the former Syracuse star in Cleveland on Monday.
Byron Scott prefers to carry three point guards on his roster and currently the Cavs only have two in Kyrie Irving and Donald Sloan.
With an addition of Flynn, the Cavs would have another promising young guard whose career has been derailed thus far with hip injuries.
Other teams are interested as well, as Flynn has already worked out for the Chicago Bulls and Atlanta Hawks.
If the Cavs can get Flynn for a low-risk contract, he does offer plenty of reward should he finally be healthy. It appears they may be bidding against other teams, but having another point guard on the roster is almost a must.
Bill Walker Met with Cavs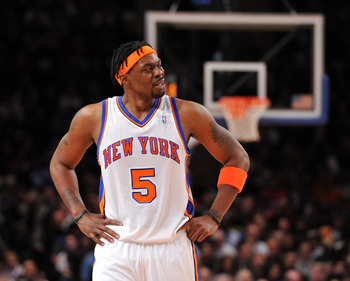 Christopher Pasatieri/Getty Images
Walker is a four-year veteran from Kansas State who is currently an unrestricted free agent.
In a blog with HoopsHype, he stated that he met with the Cavaliers along with the Memphis Grizzlies and Atlanta Hawks.
Walker did have a strong year in 2009-10 with the Knicks, where he averaged 11.9 points and 3.1 rebounds on 51.8 percent shooting in just over 27 minutes per game.
He's a small forward, which the Cavaliers need, and could make for a nice scorer off the bench should the Cavs pursue him. While it wouldn't be a big move, Walker could contribute to the Cavs for what would likely be a low-risk contract.
Potential Free Agents Left to Sign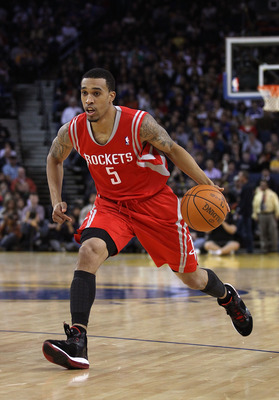 Ezra Shaw/Getty Images
While the Cavs are committed to keeping salary cap flexibility, there are some talented young players still on the market that would fit into their budget beyond Jonny Flynn and Bill Walker.
Here are some players the Cavs could still pursue:
1. Courtney Lee, SG, 26
Good shooter who can knock down the three and would fill, at need, at the two-guard.
2. Robin Lopez, C, 24
Seven-footer who rebounds and blocks shots. Could be a very good student of Varejao.
3. Shannon Brown, SG, 26
Former Cav should be entering prime of his career and is a fill-it-up scorer.
4. Donte Green, SF, 24
Excellent size (6'11") for a wing, still just 24 and would fill major position of need.
5. Michael Redd, SG, 32
Former Ohio State star could fill veteran role, while providing outside scoring.
Did Cavs Want Luis Scola?
Christian Petersen/Getty Images
Luis Scola was recently amnestied by the Houston Rockets, with plenty of teams expected to bid on his services.
The winner ended up being the Phoenix Suns, who will pay him $13 million over three years.
According to sources, the Cavs were very much interested in the veteran forward and did in fact place a bid to try to land Scola.
For a team dedicated to keeping salary cap flexibility, it's a shame Cleveland couldn't land Scola as his final price was pretty low given his level of production.
Is Kelenna Azubuike Available to Help?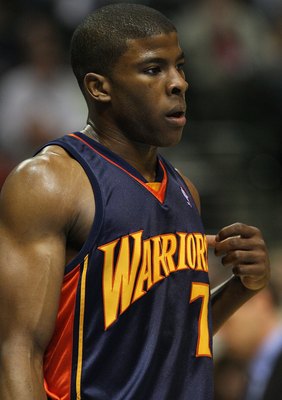 Ronald Martinez/Getty Images
A throw-in in the draft night trade for the rights to Tyler Zeller, shooting guard Kelenna Azubuike is pretty much a mystery at this point.
Azubuike has only played in 12 games over the past three years due to multiple knee surgeries but was a 14+ point per game scorer when healthy.
Now 28, it's doubtful Azubuike can contribute much, considering his strengths relied on his athleticism and leaping abilities.
According to HoopsHype, the Cavs hold a team option on Azubuike for the 2012-13 season for just under $1 million, so it might be worth to hold onto him for this season given the low salary and need at the shooting guard position.
Andrew Bynum to Cleveland?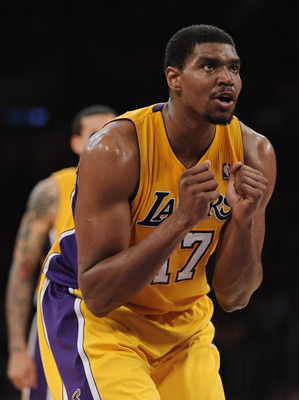 Harry How/Getty Images
While it's pure speculation at this point, the Cavaliers have been rumored to be involved in a three-team trade that would net them Los Angeles Lakers center Andrew Bynum.
In such a proposed trade, the Orlando Magic would send Dwight Howard to the Lakers and the Magic would receive a package of draft picks and young players from Cleveland.
While the merit of this trade has been questioned, it does raise some interesting scenarios.
What would the Cavaliers have to give up to acquire the league's second-best center?
Obviously, Kyrie Irving isn't going anywhere, and it's likely Dion Waiters will be nearly untouchable, but the Cavs do have plenty of other assets to offer.
Owners of two first-round picks next season (three if the Sacramento Kings make the playoffs or are the first team to miss) and young big men in Tyler Zeller and Tristan Thompson, the Cavs could put a nice package together for the Lakers star.
While Bynum to Cleveland is just a rumor at this point, it's something to keep an eye on moving forward.
Keep Reading

Cleveland Cavaliers: Like this team?