Ranking the 25 Players Philadelphia Eagles Fans Hate Most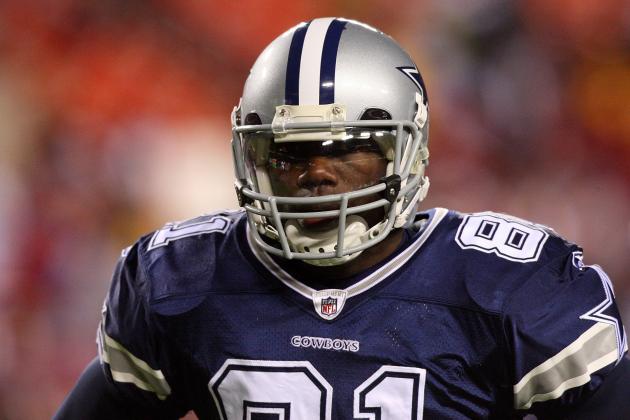 Jim McIsaac/Getty Images

The Philadelphia Eagles are well-known for having one of the most passionate fanbases in the game—one that boos its own players if the team isn't doing well.
I love being an Eagles fan because the Eagles have a tremendous group of fans that expects 100 percent from its own players all the time and hates anyone who dares disrespect the city.
The following 25 players are extremely disliked in Philadelphia. Some are former Eagles who never lived up to their billing. Others are top rivals whom the team has never liked and never will like.
Begin Slideshow

»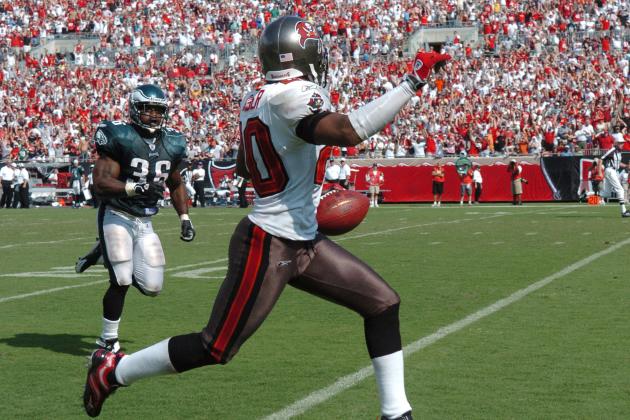 A. Messerschmidt/Getty Images

Ronde Barber is a nice guy, and most Philadelphia Eagles fans never had any qualms with him—until he returned an interception 92 yards for a touchdown against Donovan McNabb in the 2002 NFC Championship Game.
That still ranks as one of the most painful moments of my young life as an Eagles fan, especially because the Eagles really should have won the Super Bowl that year. Barber followed that up by taking two picks for scores in the heartbreaking 23-21 victory over the Eagles in 2006.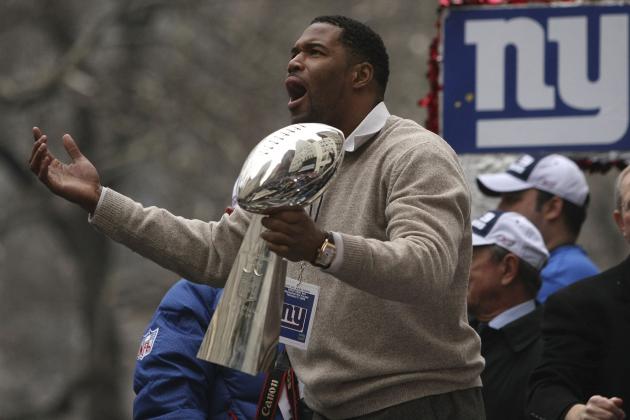 Chris McGrath/Getty Images

Michael Strahan was a tremendously talented defensive end who gave Jon Runyan fits for years, racking up 141.5 sacks in his career, 21.5 of those against the Philadelphia Eagles—more than any other team.
Runyan was a terrific tackle for years, but Strahan always seemed to get the best of him.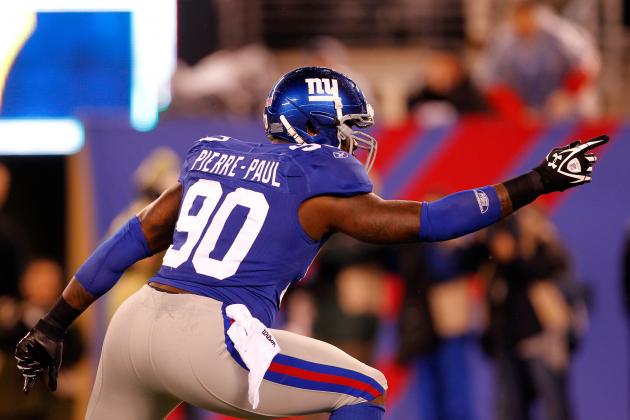 Rich Schultz/Getty Images

I'm sure Jason Pierre-Paul will only rise on this list as he experiences more and more success, and Brandon Graham struggles more and more.
The Philadelphia Eagles passed on JPP with the 13th overall selection in the 2010 NFL draft, picking Graham instead, and they really blew that one.
In 2011, JPP collected an incredible 16.5 sacks and helped the New York Giants win the Super Bowl, while Graham didn't register any sacks for an Eagles team that missed the playoffs.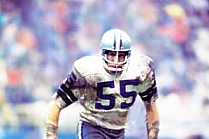 This really fueled the rivalry back in the 1960s.
Timmy Brown took two kicks for touchdowns against the Dallas Cowboys, and Lee Roy Jordan paid him back the next year by hitting him with a cheap shot that broke Brown's jaw and some of his teeth.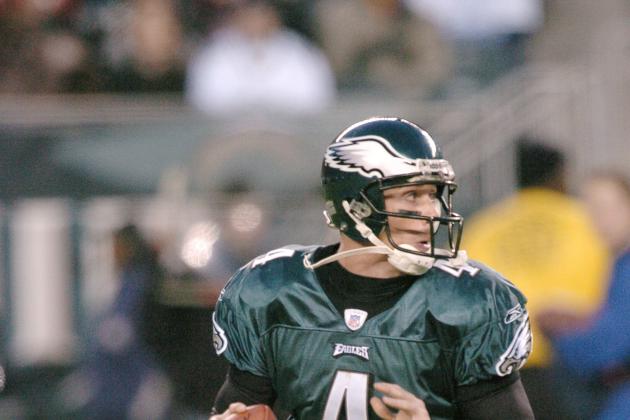 Brian Killian/Getty Images

I still say Mike McMahon is the most inept quarterback I have ever seen in my life.
Watching the 2005 Philadelphia Eagles down the stretch—with McMahon, Billy McMullen and Ryan Moats—was brutal.
McMahon started seven games, going 2-5 in them. He completed just 45.8 percent of his passes, threw five touchdowns to eight interceptions, fumbled the football eight times and was sacked 8.4 percent of the time that he dropped back to pass.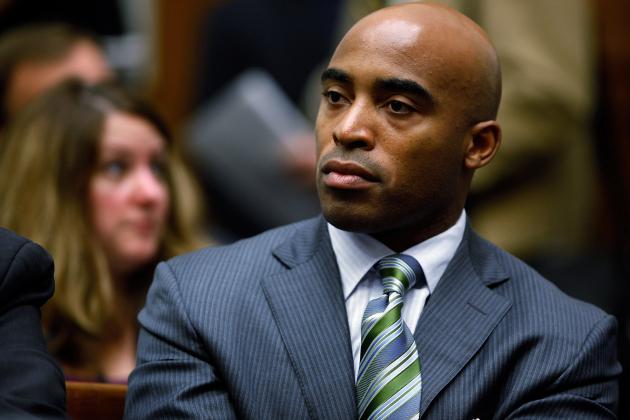 Chip Somodevilla/Getty Images

Tiki Barber was a main rival of the Philadelphia Eagles for so long, and he rushed for 100 or more yards in five of the final seven games he played the Eagles.
He became a real jerk after he retired, openly criticizing the New York Giants for nearly everything they did. There's really not a lot to like about Tiki.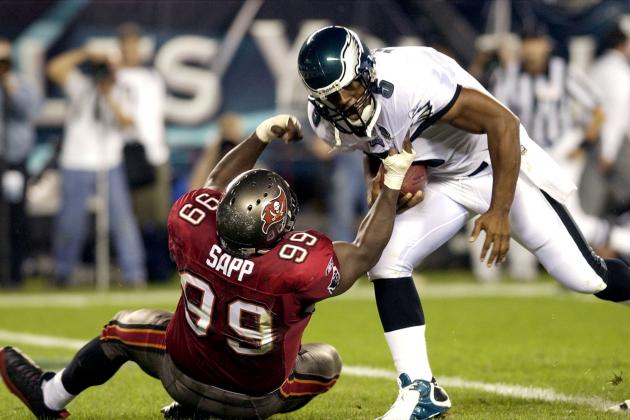 A. Messerschmidt/Getty Images

Warren Sapp never did anything directly against the Philadelphia Eagles to make the fans dislike him, but he was just a loudmouth trash talker who yapped the whole 60 minutes each time the Tampa Bay Buccaneers played the Eagles.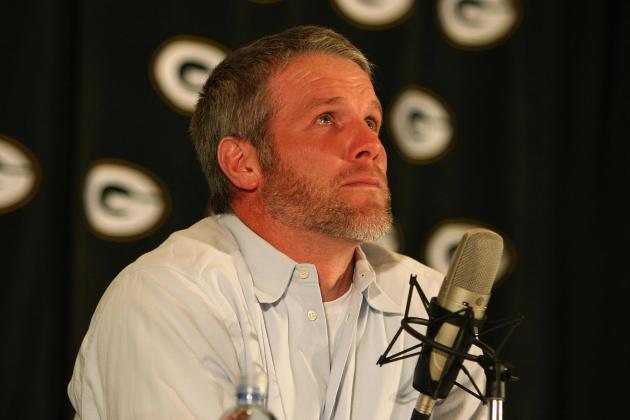 Jonathan Daniel/Getty Images

No one really liked Brett Favre, so it's not as if Philadelphia Eagles fans are alone on this one.
Favre never really seemed to have a great game against the Eagles, and his all-time best moment against the team may have been throwing up the Hail Mary interception against Brian Dawkins in the 2003 NFC Divisional Playoffs.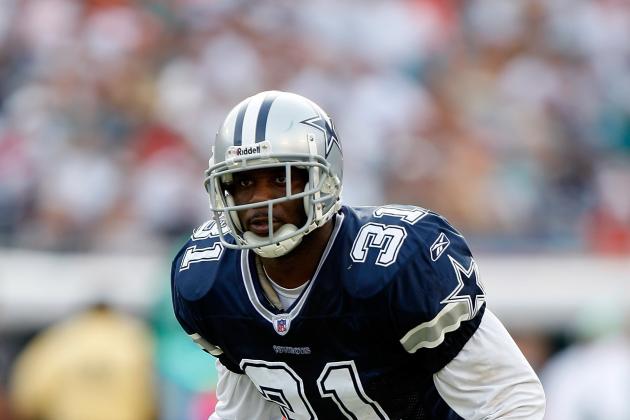 Allen Kee/Getty Images

This is for Roy Williams the safety, even though Roy Williams the wide receiver is a jerk too.
Williams the safety became infamous for his repeated horse-collar tackles, and rather than learn how to tackle correctly, he just continued grabbing every player by the back of their jersey.
He did that against Terrell Owens—back when T.O. was a Philadelphia Eagle, and we all liked him—and he fractured his ankle that way.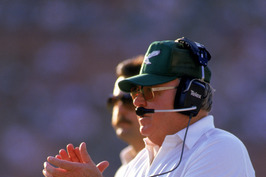 Kevin Allen is an all-time bust in Philadelphia Eagles history. The team passed on Jerry Rice to select Allen, who had a really rough time in Philly.
He had a lengthy holdout as a rookie, struggled immensely when he was forced into the starting lineup, he tested positive for cocaine, was arrested for rape and was subsequently banned from the NFL.
(No picture available so I went with Buddy Ryan, his coach)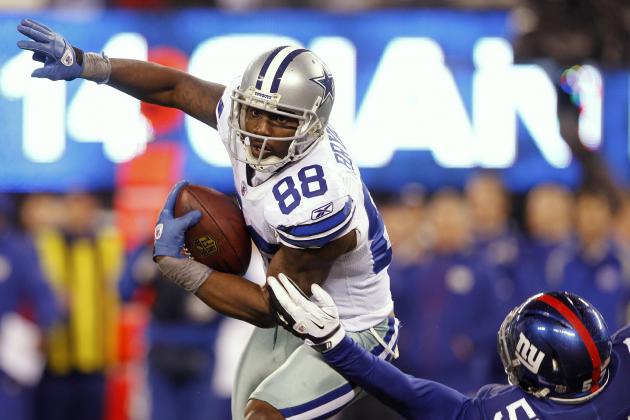 Rich Schultz/Getty Images

Dez Bryant has only played two seasons, but he will be very hated by the time his career is over.
Trust me. He's incredibly talented, but he's cocky, arrogant and already has had legal problems—getting sued for legal fees and taking jewelry without paying for it first.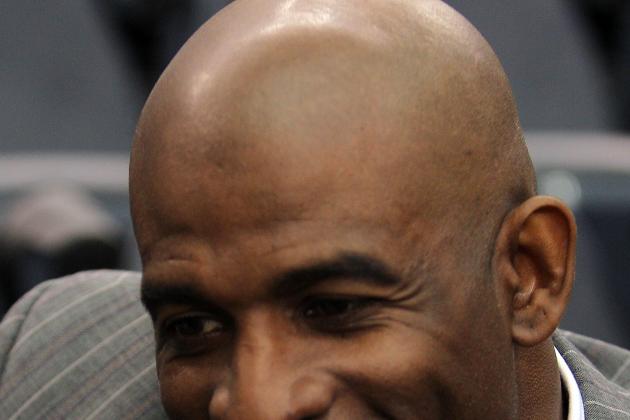 Michael Heiman/Getty Images

Deion Sanders had all the talent in the world, but he wouldn't tackle, wouldn't take a hit, and he did these stupid touchdown dances after he would take a punt all the way.
He helped the Dallas Cowboys win the Super Bowl following the 1995 season and became a mainstay for the team for the next five years.
He's the kind of guy Philadelphia Eagles fans would have loved had he been on their team.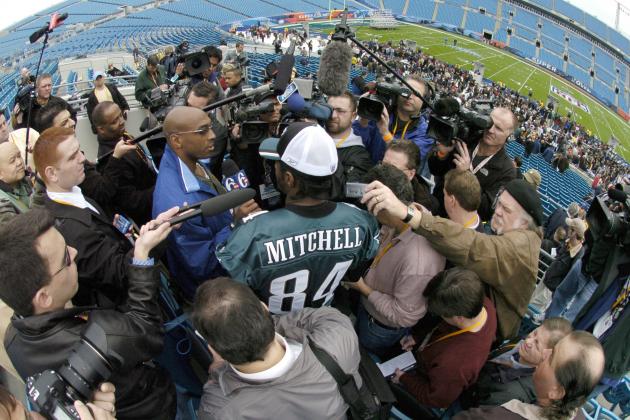 A. Messerschmidt/Getty Images

The Philadelphia Eagles selected Freddie Mitchell late in the first round of the 2001 NFL draft to finally give Donovan McNabb a playmaking wide receiver.
Mitchell never made an impact—save for the 4th-and-26 catch—and he talked his way out of the league in four seasons.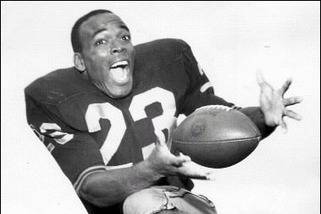 The Philadelphia Eagles were in great position to draft O.J. Simpson back in 1968 before they won their final two games and ended up with all-time bust Leroy Keyes.
With Simpson, I highly doubt the Eagles would have won a Super Bowl in the '70s, considering how bad the rest of the team was, but who knows?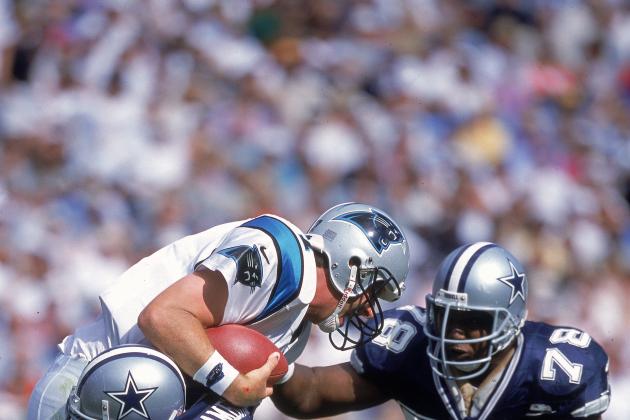 Craig Jones/Getty Images

Leon Lett had a ton of talent, but he seemed to not really care about the game.
He was stupid, such as the time in the Super Bowl when he celebrated a touchdown too early and had the ball knocked away from him.
He epitomized the arrogant Dallas Cowboys teams of the 1990s.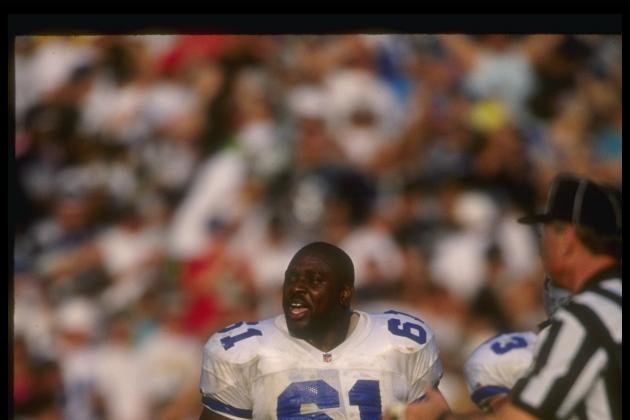 Mike Powell/Getty Images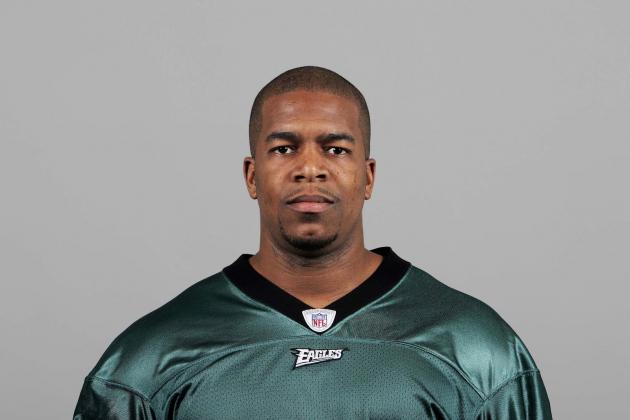 Getty Images/Getty Images

Jerome McDougle is probably the most hated Philadelphia Eagles player under the Andy Reid Era, as he was a classic bust after going in the first round in the 2003 NFL draft.
McDougle registered three sacks in his six NFL seasons and missed time due to injuries pretty much every season of his career, including the time when he was shot in the stomach.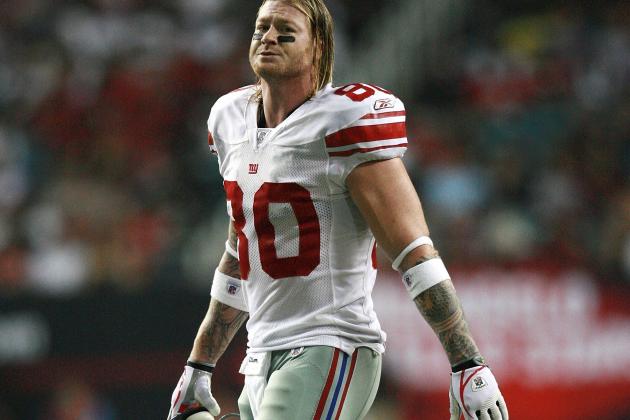 Doug Benc/Getty Images

Jeremy Shockey became a hated man as soon as he joined the NFL, due to both his brash arrogant personality and his skills. Remember the time he outjumped Brian Dawkins in the end zone on a jump ball?
Shockey sure could play, and it's really unfortunate that he has now won two of the past five Super Bowls.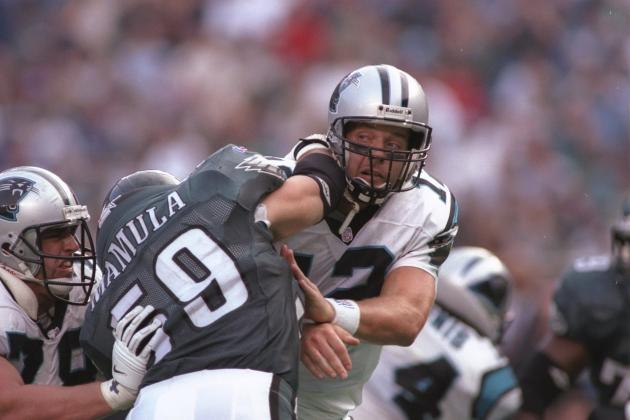 Rick Stewart/Getty Images

Mike Mamula is your classic workout warrior who mastered the art of the NFL combine and went seventh overall in the draft, only to flame out as a player.
Mamula registered 33 sacks in six seasons, which isn't a bad number, but nothing like the total Philadelphia Eagles fans expected from him.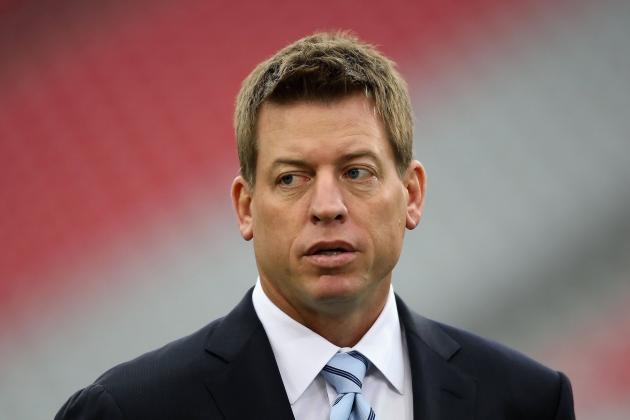 Christian Petersen/Getty Images

The fact that Troy Aikman is actually a really good announcer makes up for how he was as a player.
He was a Philadelphia Eagles killer, and it was incredibly frustrating that a quarterback like Aikman won three Super Bowls in four years when he wasn't nearly as talented of a player as Randall Cunningham.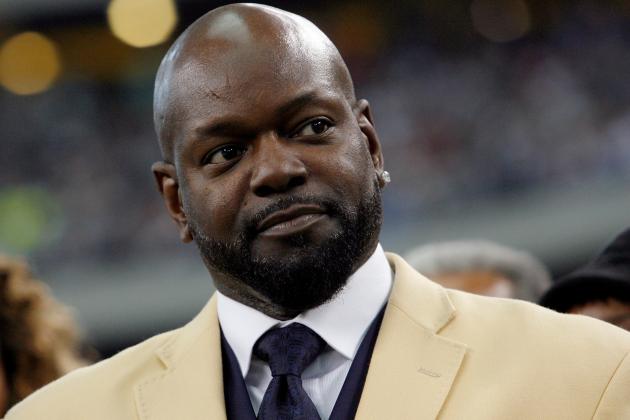 Tom Pennington/Getty Images

Emmitt Smith was one of the greatest running backs to ever play the game, and he was the face of the Dallas Cowboys dynasty in the mid-1990s.
Smith was stopped twice on 4th-and-1 by the Philadelphia Eagles which goes down in Philly lore, but he got the last laugh, winning three Super Bowls and retiring with an NFL record 18,355 rushing yards.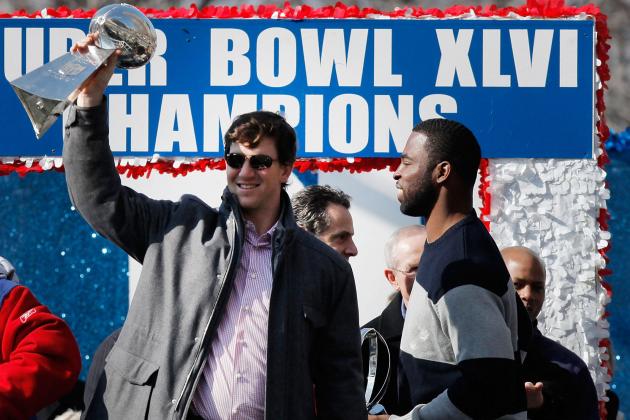 Andrew Burton/Getty Images

From day one in the NFL, Eli Manning declared that he absolutely wouldn't play for the San Diego Chargers, demanding a trade to the New York Giants.
Manning has been ridiculously inconsistent during his career, but he's won two Super Bowls in the most amazing fashion, and that's sickening to believe.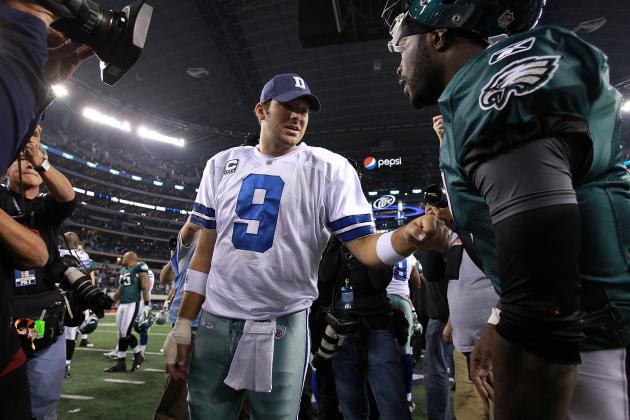 Ronald Martinez/Getty Images

Tony Romo has all the talent in the world, but he seems to not really care about winning football games. He's struggled historically in clutch situations, whether it's a December regular-season game or a January playoff game.
Romo also plays for the so-called America's Team, and that makes him the most hated active player by Philadelphia Eagles fans.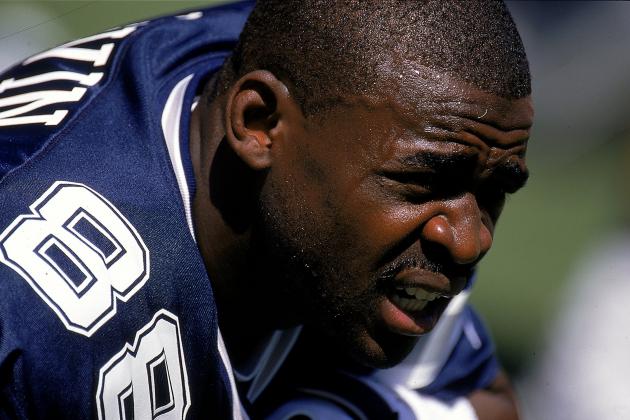 Doug Pensinger/Getty Images

Michael Irvin was probably the biggest jerk of any player on the mid-1990s Dallas Cowboys.
He was an amazing football player, but he was a total hotshot who was hated by all Philadelphia Eagles fans, to the point that it was cheered when he finally broke his neck and couldn't play anymore.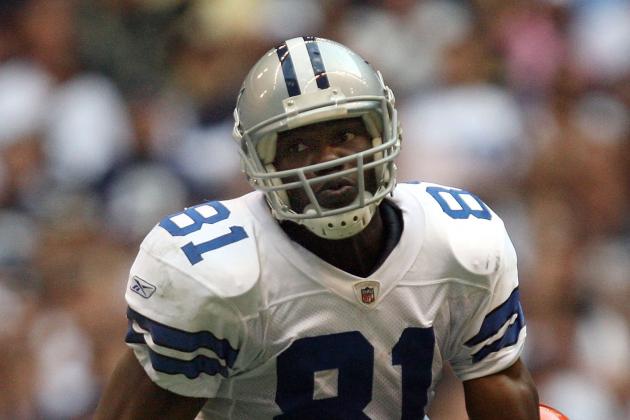 Ronald Martinez/Getty Images

There's no one close to Terrell Owens on this list. At one point, he was the city's most beloved athlete, as he became the wide receiver the team so desperately needed, and he averaged a touchdown per game before breaking his leg late in the 2004 season.
Owens battled back to play in the Super Bowl and make a big impact (nine receptions, 122 yards), but he started talking his way out of Philly during the offseason.
He then became a huge problem during the 2005 season and was eventually suspended by Andy Reid for the remainder of the season.
When T.O. signed with the Dallas Cowboys after the season, it all but clinched him as the No. 1 most hated player by Eagles fans.