Minnesota Vikings: 10 Most Positive Developments of the Offseason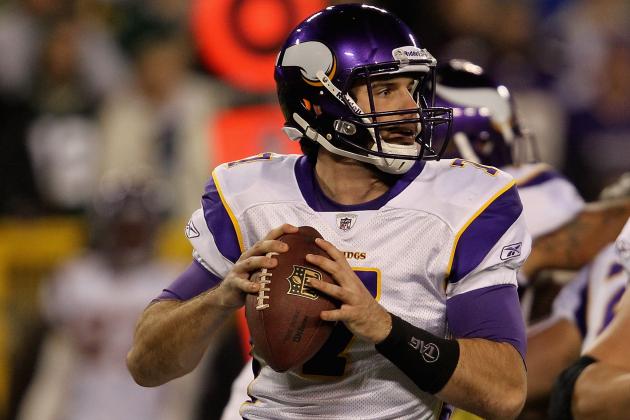 Jonathan Daniel/Getty Images
Christian Ponder will be key to Minnesota's successes or failures in 2012.
T-minus 11 days until Vikings players, coaches and other personnel report to Mankato for Minnesota's 47th consecutive season of training camp in the southern Minnesota city.
It's the time of year when the front office is on the verge of witnessing how its offseason moves look on the field.
It's the time of year when fans get excited about the possibility of their team becoming a winner in 2012—something that's always a realistic possibility in the NFL regardless of where the team finished the previous season.
It's also the time of year to look back at the offseason that was and for members of the media to take a real close look at what type of offseason the team had, now that it is completed.
That's what we're doing here...except the focus is strictly positive.
Begin Slideshow

»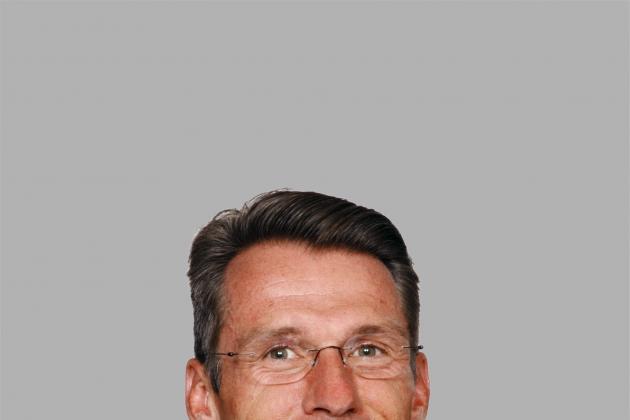 Getty Images/Getty Images
With Rick Spielman as the general manager, there is a person who has the final say on acquisitions.
Regardless of how you feel about new Vikings GM Rick Spielman one thing is clear: With Spielman in charge there is accountability for personnel moves. Spielman is the man.
Without a doubt he listens to head coach Leslie Frazier, the coaching staff, his scouts and the Wilf family on personnel decisions. He would be stupid not to, but he has the final say. With him in charge there is someone that the organization and fan base can hold accountable for acquisitions.
It is his rear on the line if Matt Kalil and Harrison Smith do not pan out.
His new job title makes it easier for decisions to be made and for Minnesota to know if it has the right person in charge of its personnel decisions.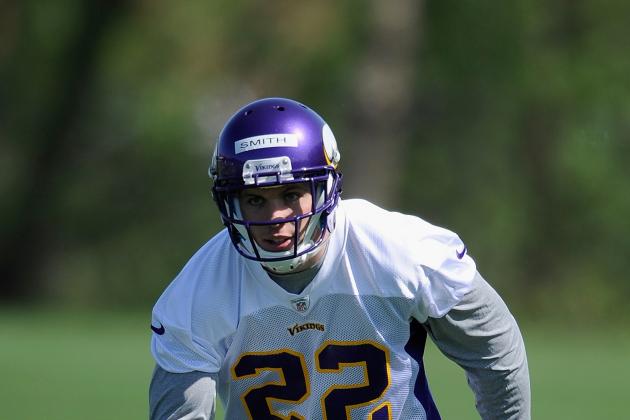 Hannah Foslien/Getty Images
Harrison Smith was the 29th overall pick in the 2012 NFL draft. He was the first safety taken in the first round by Minnesota since 1983.
Prior to selecting Harrison Smith the Vikings hadn't selected a safety in the first round of the NFL draft since 1983. That was 29 years ago. Ronald Reagan was in his first term as President of the United States at that time.
Yes, selecting a safety in the first round doesn't guarantee that the player will become a playmaker for a team's defense in year one or ever. But it is an acknowledgement from the front office that the position is one of concern.
Smith should, one day, become a stable safety with the ability to make plays in the defensive backfield. He will have the opportunity to overtake Mistral Raymond or Jamarca Sanford for a starting spot. If he doesn't overtake one before the season starts, then he will by season's end.
Smith will bring accountability and discipline to a position in dire need of both.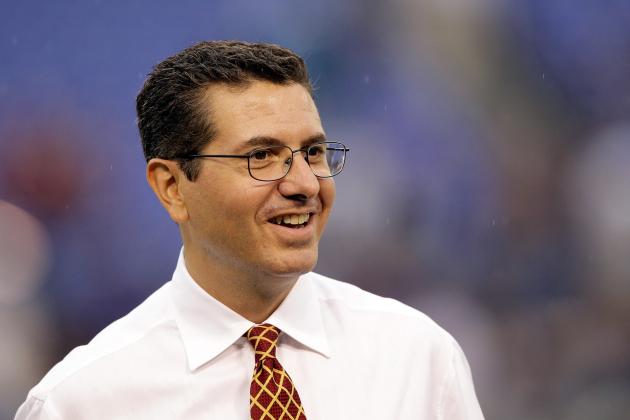 Rob Carr/Getty Images
Daniel Snyder, the owner of the Washington Redskins, is known as an owner who overpays for talent in the free agent market.
Minnesota's offseason left many fans disappointed.
They wanted to see the franchise make a big splash in free agency. They wanted the Vikings to acquire the type of free agent that creates big headlines and draws national media attention.
Vikings fans were instead treated to John Carlson as the team's biggest free agent acquisition.
Minnesota could have used a Pierre Garcon or a Vincent Jackson, but both of those players were greatly overpaid. Jackson received five years and $55.55 million from the Tampa Bay Buccaneers and Garcon received five years and $42.5 million from the Washington Redskins.
The Garcon deal is much worse than the Jackson deal, but here's my point: Minnesota won't have any contracts that they regret from this offseason because they didn't greatly overpay for anyone.
They won't have any contracts that will destroy the franchise's ability to sign impact players when they are ready to compete for the postseason.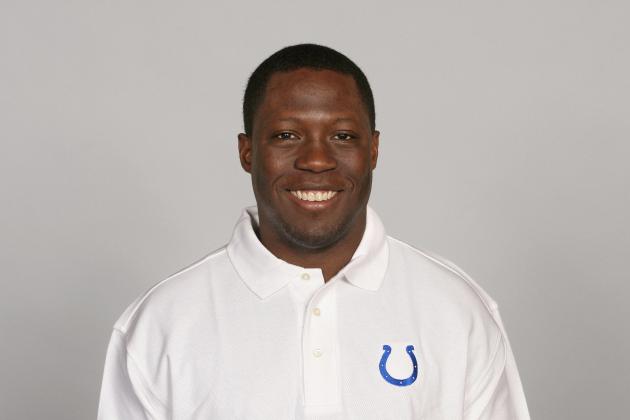 Handout/Getty Images
New defensive coordinator Alan Williams was hired from the Indianapolis Colts after 10 years with the franchise as the defensive backs coach.
This was a move that had to happen.
The Minnesota defense was among the worst in the NFL at defending the pass (seventh most yards allowed, most touchdowns allowed, and second-highest quarterback completion percentage allowed) and was outside of the top 10 in rushing yards allowed for the first time since 2005 (11th).
Rushing the passer was a bright spot for the Minnesota defense, which finished tied for the league-lead in sacks(50.0). But without Jared Allen that total drops to second-fewest (28).
Fred Pagac demonstrated his success as a linebackers coach wasn't ready to translate to defensive coordinator success. After the season the defense had Pagac needed to be removed from the position.
Whether you like the Alan Williams hire, Pagac did nothing to warrant a second season as Minnesota's defensive coordinator.
Williams is an old pal of head coach Leslie Frazier, as Frazier was the defensive coordinator with the Indianapolis Colts when Williams was the defensive backs coach from 2005-2006. Frazier said he wants to be more involved on the defensive side of the ball and that should be easier with a friend who, presumably, has similar philosophies to Frazier.
Frazier continued the stretch of Vikings defenses in the top 10 in rush defense from 2007-2009 and orchestrated the championship defense of the Indianapolis Colts defense in 2006. He has had success with the Vikings as the defensive coordinator before.
Minnesota believes the combination of a more involved Frazier and Williams will be a recipe for defensive success in 2012.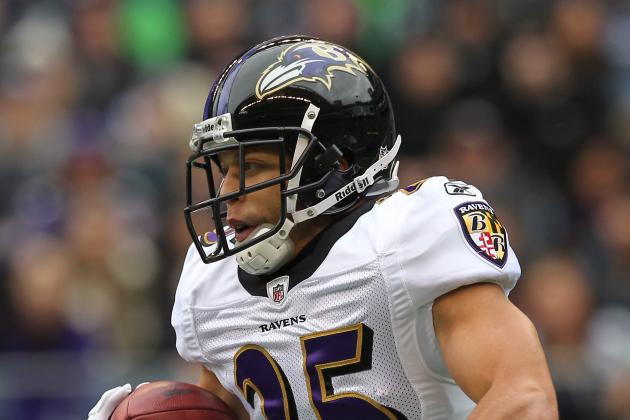 Otto Greule Jr/Getty Images
Minnesota signed Chris Carr from the Baltimore Ravens this offseason.
Minnesota's defensive backfield proved to be one of the worst in the league last season and had to be atop Minnesota's offseason "to fix" list.
The Vikings selected three defensive backs in the 2012 NFL draft, using two of their top three picks (safety Harrison Smith and cornerback Josh Robinson) to do so.
They signed cornerbacks Chris Carr (Baltimore Ravens) and Zach Bowman (Chicago Bears).
That's five new defensive backs added to a team in dire need of fresh blood.
Cornerbacks Cedric Griffin, Asher Allen and Benny Sapp are all former Vikings.
Chris Cook and Antoine Winfield are back (Cook was suspended for all but six games in 2011 and Winfield was out with injuries for 11 games of 2011). Those two are expected to start at cornerback on Sept. 9 with Robinson and Carr as the third and fourth corners.
Any duo involving Smith, Jamarca Sanford or Mistral Raymond is expected to start at safety.
Robert Blanton and whoever isn't a starting safety will serve as backups at safety.
Unlike 2011 the Vikings have some wiggle room for injury at the defensive back position (of course there's a drop off in talent from the starters to the backups). They actually have backups with legitimate NFL experience or skills.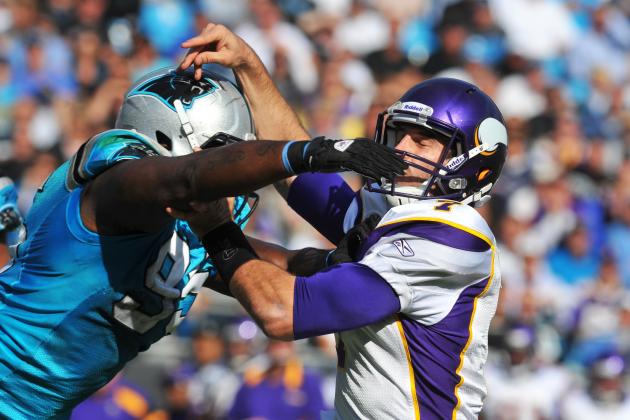 Al Messerschmidt/Getty Images
Wanting to make Christian Ponder's life easier, the Vikings signed tight end John Carlson and selected Greg Childs and Jarius Wright in the fourth round of the 2012 NFL draft.
The No. 2 priority for Minnesota, after fixing its secondary, was providing Christian Ponder with better offensive weapons.
So Minnesota signed tight end John Carlson and wide receiver Jerome Simpson and drafted Jarius Wright and Greg Childs in the fourth round of the 2012 NFL draft.
Carlson wasn't the sexy pickup Minnesota fans craved for and didn't fill a NEED for the Vikings, but he's a proven pass-catching tight end who will provide a sure-handed option for an offense in need of receivers.
Before missing the 2011 season with a torn labrum, Carlson averaged 45 receptions for 506 receiving yards and four receiving touchdowns. His averages would have made him second in all three categories on the 2011 Vikings.
Simpson is suspended for the first three games of the season after possession of marijuana but caught 50 passes for 725 yards and four touchdowns last season. Minnesota believes he can become the deep threat the team desires.
Wright and Childs were both available in the fourth round for a reason. Both have the talent to be main-stays as NFL receivers, but both have question marks.
Childs hasn't been the same player since a patellar tendon injury that was suffered in Oct. 2010.
He showed signs of improvement as the draft process unfolded. He ran a 4.55 second 40-yard dash at the 2012 NFL combine in February. He dropped that time to 4.41 seconds in March at Arkansas' Pro Day. His standing vertical leap improved from 36.5'' at the combine to 41.5''. That jump would have been third-best among receivers at the combine.
Childs is out to prove himself the "steal of the draft," as reported in this piece by Pro Football Talk. At 6'3" and 217 pounds, he has the size and speed to be a playmaking receiver. He just needs to show it on the field.
Wright is built very much in the same mode as Percy Harvin. He's a short (5'10") and bulky receiver who welcomes contact. He plays the position with physicality, is fast and runs good routes. The concerns with him are about how he'll handle larger defensive backs.
The addition of these three still won't give Ponder talented enough toys to make the postseason, but he will be better off in 2012 than he was in 2011.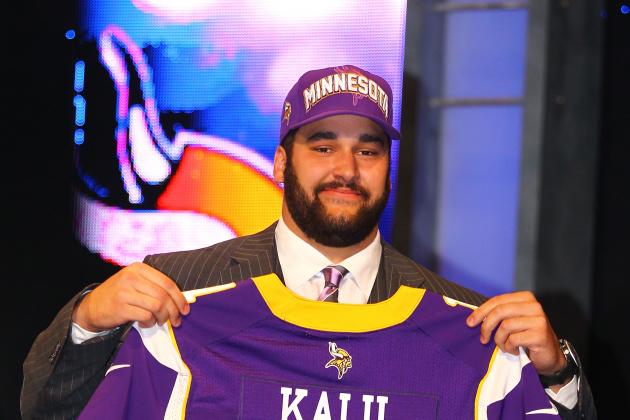 Al Bello/Getty Images
Matt Kalil should help keep Christian Ponder upright for the next 10 seasons.
After cutting Bryant McKinnie in training camp last summer the future Minnesota's left tackle position was a big question mark. The selection of Matt Kalil with the No. 4 pick in the 2012 NFL draft provides the Vikings with an exclamation point.
Kalil has been proclaimed by many, including Walter Football, as the type of tackle who can be left alone on the edge to handle the game's best pass-rushers.
The Vikings believe they will be able to do just that from year one and enable Minnesota's running backs or tight ends to help out elsewhere. He projects as a future Pro Bowl-caliber left tackle who will keep Christian Ponder upright.
The knock on Kalil is his abilities in the running game, but with Minnesota's talented running back duo of Adrian Peterson and Toby Gerhart his performance in the running game shouldn't be a major concern.
Patrick McDermott/Getty Images
Toby Gerhart averaged 4.9 yards per carry in 2011. With Adrian Peterson's status for Sept. 9 uncertain, Gerhart is expected to be the starter for the opener.
Unlucky enough to have had their starting and backup running backs tear ligaments in their legs, the Minnesota Vikings can expect at least their No. 2 running back to be ready for when training camp starts on July 26.
Toby Gerhart is expected to begin the season as Minnesota's starting running back with Adrian Peterson's health very much up in the air.
Even if Peterson is healthy to begin the season, Gerhart showed promise when given opportunities last season and should expect more touches in 2012. He is a big, physical running back who's able to bounce off of would be tacklers. He averaged 4.9 yards per carry last season, better than Peterson's 4.7 yards per carry.
Gerhart is on the verge of becoming a top tier No. 2 running back in the NFL with 2012 setting up as a "break out" season of sorts.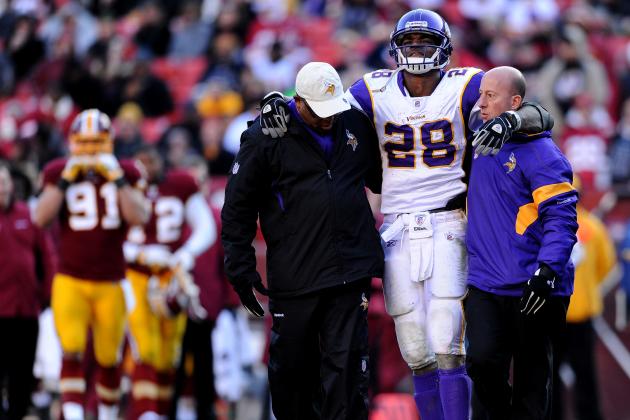 Patrick Smith/Getty Images
After tearing his ACL and MCL on Dec. 24 Adrian Peterson has had no setbacks in his recovery and could play in the team's opener on Sept. 9.
The emphasis on this slide is that there have been no reported setbacks in Adrian Peterson's recovery from surgery to repair his torn MCL and ACL and NOT referencing setbacks relative to his recent legal issues off the field.
Peterson was seen at Minnesota's OTAs working harder than he ever has before to recover from his ACL and MCL tears.
A torn ACL, on average, takes nine months or more to recover from. That would put Peterson out until at least late September 2012, as the injury was suffered on Dec. 24, 2011, but if you believe Peterson then we should see him on the field Sept. 9 for Minnesota's opener.
Vikings coach Leslie Frazier is optimistic about the possibility but isn't sold. He told NFL.com he will listen to doctors with regards to when Peterson is ready to play but did not rule out the possibility of him participating in the team's first training camp workouts on July 27.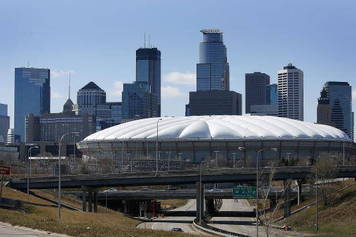 Mall of America Field will be demolished and in its place a new stadium will be built for the Minnesota Vikings. Photo via baseball.about.com.
On May 10, 2012, Minnesota Gov. Mark Dayton signed the bill that approved the plan put in place by the Minnesota state congress to build a new stadium on top of where Mall of America Field currently resides.
The Vikings have played at Mall of America Field for 30 seasons and will begin play at their new stadiium in 2016.
This had been an uphill battle for the Vikings, Dayton and members of congress in favor of the bill. It nearly died but was resurrected shortly thereafter.
The new stadium will keep the Vikings in Minnesota for some time and will ease any stress felt by the organization or fans regarding where the team will play down the road.