NBA Free Agency 2012: Do Sign-and-Trade Deals Undermine the New CBA?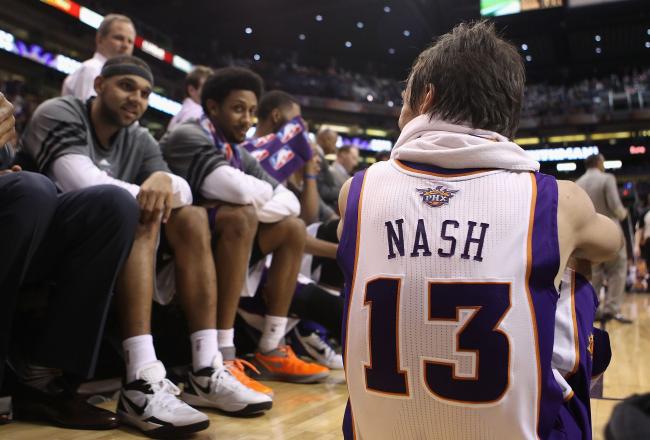 Christian Petersen/Getty Images
Sign-and-trades mock the idea that poor, undesirable teams are on equal footing. They simply aren't.
Also, I love the sign-and-trade. It's the NBA's deus ex machina, the device that suddenly solves a seemingly unsolvable problem for capped-out franchises.
The Lakers are an instructive example.
Well over the cap, L.A. could not sign Steve Nash under any normal circumstance. Nash would supposedly have had to take a mini-mid-level deal, valued at around $3 million per year. Such a contract would be far less than what Nash could command on the open market, and the money disparity would cause America's favorite Canadian point guard to choose elsewhere.
Sign-and-trade to the rescue!
The Lakers were not allowed to sign Nash to a near-$30 million deal on the open market, but they were allowed to trade for Nash at that price tag. Since Steve could leave Phoenix for nothing, the Suns were forced to accede to Nash's demands. Problem solved.
I personally like this provision, but it does lay waste to the idea that moneyed teams are utterly screwed. If you're willing to pay hefty salaries and an onerous luxury tax, your big-market club can benefit at the expense teams like Phoenix.
As we write, Dwight Howard's people are attempting a Nets sign-and-trade because Brooklyn could never sign him otherwise. Prokhorov is capped out, and therefore he can't "afford" Dwight. But Mikhail Prokhorov is rich, so therefore he can easily afford Dwight, all thanks to the sign-and-trade.
This article is
What is the duplicate article?
Why is this article offensive?
Where is this article plagiarized from?
Why is this article poorly edited?