NBA Free Agents 2012: Underrated Signings Sure to Make a Big Impact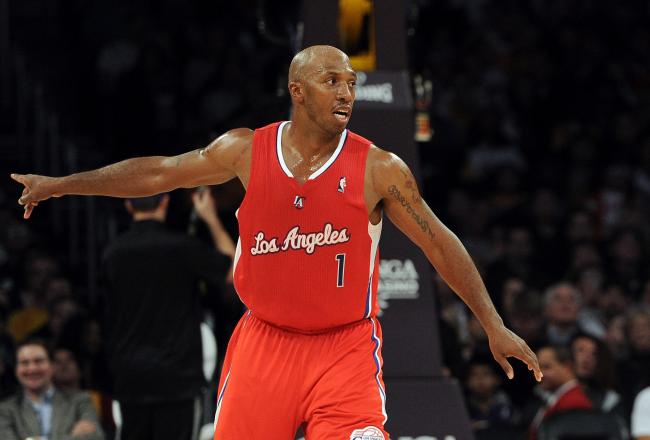 Harry How/Getty Images
Although the glamorous free agents like Deron Williams, Steve Nash and Ray Allen draw many of the headlines, it's the lesser-known guys who can sometimes have the most important impacts.
These five players didn't garner too much attention as other, bigger pieces of news broke as they signed, but all five will make a big impact during the 2012-2013 season and beyond.
Some are veterans while others are young players looking to fill an even bigger role as they mature.
Read on to find out who the five most underrated signings are thus far.
Chauncey Billups
This veteran point guard was having an impressive season with the Los Angeles Clippers before an injury to his left Achilles tendon knocked him out for the rest of the season. During his first 20 games with the formerly beleaguered franchise, he averaged 15.0 points, 2.5 rebounds and 4.0 assists per game.
Now that he's agreed to a three-year, $15.7 million contract, Billups has a chance to return, back up Chris Paul and provide some veteran leadership and outside presence to the Clippers.
The three-point shooting of Billups was particularly valuable last season as opposing teams couldn't afford to commit too much of their defense to either Blake Griffin or CP3.
He won't be ready to play until the season is underway, but he'll help the team more than most 35-year-olds can once he returns.
Danny Green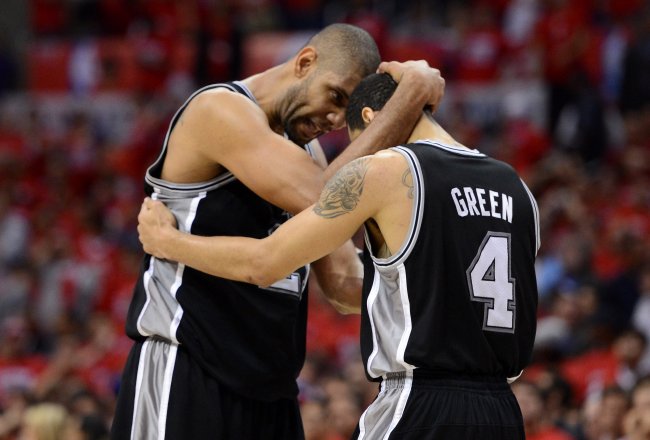 Harry How/Getty Images
Danny Green fits in perfectly with the San Antonio Spurs' offensive system. Recognizing that, the management decided to keep him around for a little bit longer and gave him a guaranteed three-year, $11.3 million contract.
During the shooting guard's 38 starts last season, he averaged 10.3 points, 3.5 rebounds and 1.1 assists while shooting 44.5 percent from the field and 41.3 percent from downtown.
As much as the Spurs love to either run pick-and-rolls or swing the ball around the court until a corner three-pointer is wide open, Green can excel with the team. His shot from behind the arc is deadly and should be used even more as he continues to develop.
George Hill
Because the Indiana Pacers flew under the radar all year, not too many people realize that George Hill took over the starting job from Darren Collison at the end of the regular season, started the last nine games and then continued to hold down the fort during the playoffs.
Although he averaged just 9.6 points, 2.9 assists and 3.0 rebounds for the duration of the 2011-2012 regular season, he put up 13.9 points, 5.3 assists and 3.7 rebounds per contest as a starter for those last nine games.
Then, during the playoffs when the pressure was on, Hill averaged 13.5 points, 2.9 assists and 2.3 rebounds per game.
The Pacers recognized these contributions and elected to bring back the young scoring guard for the next five seasons.
Andre Miller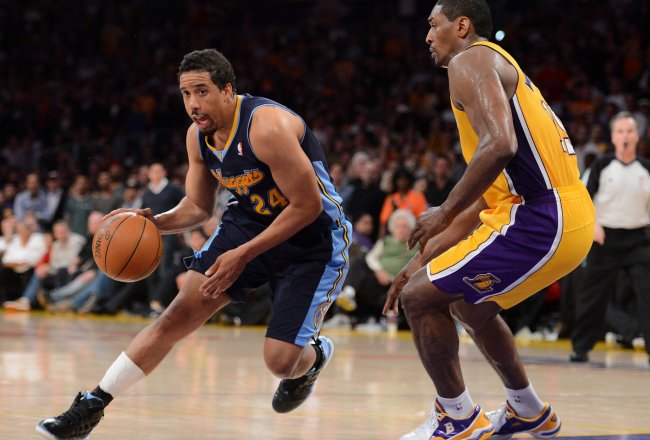 Harry How/Getty Images
Backup point guards tend to fly under the radar, and that's exactly what happened when the Denver Nuggets elected to bring back Andre Miller on a three-year deal.
Miller is never going to blow anyone away at this stage of his career, but the 36-year-old floor general remains a truly elite passer and a solid defender.
Ty Lawson will clearly remain the starter in Denver, but it's nice to have depth at the all-important point guard position. His veteran presence and post play will help keep the Nuggets going strong as they look to make a deeper postseason run during the 2012-2013 season.
Marreese Speights
This is another signing that's all about keeping depth on the team.
Marreese Speights filled in for Zach Randolph while the star big man was out with injuries this past season, and he looked quite doing it. Still young and athletic with an intriguing mid-range game, Speights has a ton of potential.
The Memphis Grizzlies are another solid young team looking to add or maintain the depth of their roster. Keeping Speights for another two years allows them to do exactly that with their frontcourt.
This article is
What is the duplicate article?
Why is this article offensive?
Where is this article plagiarized from?
Why is this article poorly edited?