WWE Raw: Complete Preview, Rumors, News and More for July 9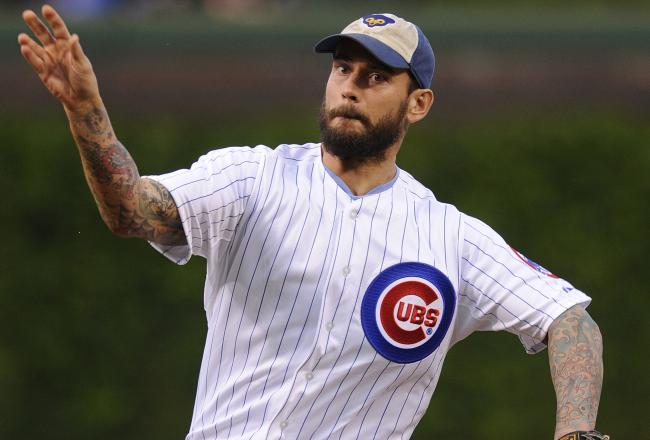 David Banks/Getty Images
With WWE's Monday Night Raw in Denver, there are many questions about how the company will treat the go-home show to the Money in the Bank pay-per-view.
SummerSlam is just a few weeks from now, and it appears the Money in the Bank PPV will just be a glorified go-home event for the company's second-biggest event of the year.
While that is bound to make this week's Raw feel redundant, that is the problem with putting all of the WWE's eggs in one basket.
Let's just hope Monday's edition of Raw is bearable enough for the fans to make it two hours.
Where: Pepsi Center, Denver, Colo.
When: Monday, July 9 at 9 p.m. ET
Watch: USA Network
The WWE Title Picture
While much of the WWE has become stagnant, there is no better story in the entire company than the love triangle between Daniel Bryan, CM Punk and AJ. Every time they are on my TV screen, I can't help but yell, "Yes! Yes! Yes!"
Question on Everybody's Mind: Who will AJ help?
With AJ being the special guest referee, there is no way she will not play a direct role in who walks out of Money in the Bank as champion. With legitimate intrigue over a match that should be a lock for Punk going into SummerSlam, this is as 50/50 as the WWE could have ever wanted.
Hype Meter: 5 out of 5 crazy chicks
While calling her the most important diva in WWE history is too much, there is little doubt that the company has found something that works with AJ. No matter where this story goes, the WWE needs to capitalize on the momentum the diva has created.
Rumor Mill: Why the Flagship Show Will Never Have Serious Competition
Monday's Raw General Manager
While Zack Ryder has won the honor of being SmackDown's GM for this Friday's show, there are questions about who will be running the WWE's flagship program. While there are plenty of candidates, nothing has been confirmed.
Question on Everybody's Mind: Who is the Raw GM tonight?
With the Money in the Bank PPV less than a week away and the 1,000th Raw just two weeks away, the company will not go all out for a GM right now. With that said, I have a feeling a wrestler will be bestowed the honor.
Hype Meter: 4 out of 5 unsolved mysteries
There are great candidates in Chris Jericho and John Cena, but the WWE likes having a heel in charge. No matter who it is, the intrigue that surrounds it has made the anticipation enjoyable.
If I was going to put money down on who I think it will be, I'd say Eve or David Otunga.
Rumor Mill: 5 Candidates for a General Manager
Another Returning Veteran
With Doink the Clown and DDP returning last week, there has been talk about which former WWE superstar will make his way down the ramp Monday night.
Question on Everybody's Mind: Who will destroy Heath Slater?
The WWE is going to save its biggest stars for the 1,000th episode, but that doesn't mean it can't throw another Psycho Sid curveball at us. No one has been named specifically, but we will know as soon as Slater starts talking.
Hype Meter: 3 out of 5 guarded optimists
While there has been no confirmation, the talk was that Rikishi could be the one making the trip to Raw, and I would be fine with that. He is a recent WWE star whose lineage is still working for the company. We will just have to wait and see!
Rumor Mill: Monday's Top WWE Buzz
If you need more wrestling, catch last week's Ring Rust Radio King of the Ring tournament or listen to this week's episode with ECW legend New Jack and Bleacher Report's own Justin LaBar and Brian Mazique.
Check back for more on the World Wrestling Entertainment as it comes, and visit Bleacher Report's Wrestling Page to get your fill of WWE/TNA. For more Wrestling talk, listen to Ring Rust Radio for all of the hot topics you just can't miss (some language NSFW).
This article is
What is the duplicate article?
Why is this article offensive?
Where is this article plagiarized from?
Why is this article poorly edited?