NBA Free Agency 2012: 5 Teams Who Should Save Their Cap Space for 2013 Summer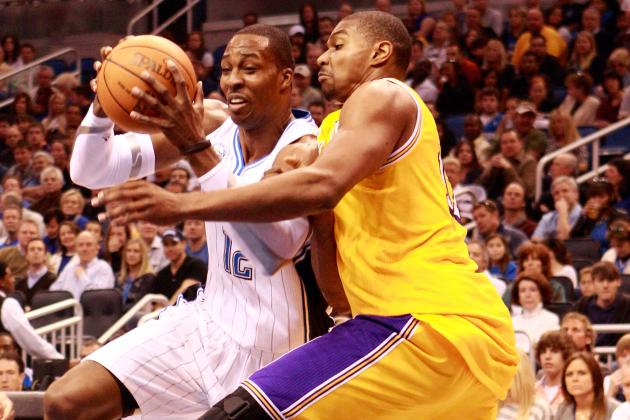 Sam Greenwood/Getty Images

Dwight Howard continues to make serious noise right now on the trade rumor mill. At least a few teams are pursuing him in hopes for either a short-term run at a title or assistance building a bridge to a future championship window.
It goes without saying that there is a tough market out there for Superman's services. But Howard's reluctance to commit to any long-term extension has been a major roadblock between the Magic and potential trade partners, however.
The Orlando Magic center told Adrian Wojnarowski of Yahoo! Sports that he'd only re-sign with one team. Still, even that "one team" (believed to be the Brooklyn Nets) shouldn't make any concrete plans for building around Howard in light of the indecision and attitude he's displayed over the past year.
He could simply decide to sit and entertain the many offers that come his way during the 2013 offseason. The 26-year-old center isn't the only marquee player who will hit the free-agent market next season. Andrew Bynum will likely be on the market after playing his option year with the Los Angeles Lakers, and Blake Griffin will become a restricted free agent.
Teams will need to manage wisely if they want to make any serious bid for these free agents next year. Following is a list of teams that should already be looking ahead to next year's free-agency period.
Begin Slideshow

»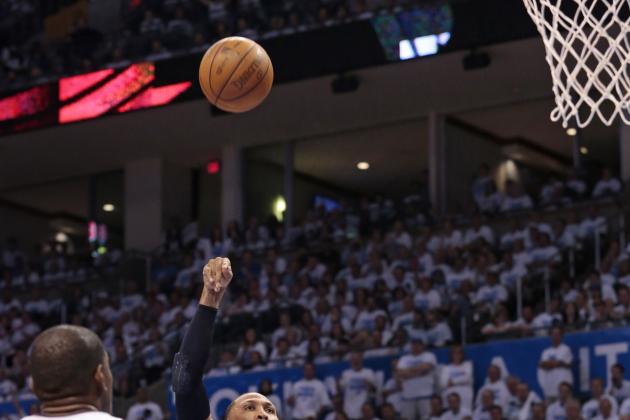 Brett Deering/Getty Images

The Dallas Mavericks could be among the teams competing for Dwight Howard's services, even if they don't succeed in trading for him this offseason.
The Mavericks appear to have cleared some cap space to obtain Howard and Deron Williams, according to the Sporting News. But with Williams headed set to join the Nets in Brooklyn, and the Mavericks on the periphery of the Howard trade derby, they are on the outside looking in for now.
Dallas have some expiring contracts after the season. Rodrigue Beaubois will be a restricted free agent, and Shawn Marion's early termination year will arrive, which the Mavericks may want to deploy to lop off around a $9 million cap hit.
All in all, the team has three players under contract in 2013-14 (Dirk Nowitzki, Vince Carter and Brendan Haywood).
That will leave the Mavericks with plenty of money to pursue Howard, as well as any other marquee player that will be available at the time.
Steve Dykes/Getty Images

The Utah Jazz have much to play for next season. That's because all of their players could become free agents in 2013; seven players currently under contract—including Paul Millsap and Al Jefferson—will hit the FA market.
Also, four players, including Gordon Hayward and Derrick Favors, will be looking at option years in 2013-14.
Indeed, some could see their options immediately exercised. That Hayward and Favors, who are both blooming before Tyrone Corbin's eyes, wouldn't see theirs exercised would be surprising.
The decisions on Millsap and Jefferson will be difficult ones. Jefferson is in his prime and should have another strong year. After next season, he probably won't ask for much less than his 2012-13 salary of $15 million..
Millsap, who makes $8.6 million in 2012-13, will surely be looking for a pay raise in his next deal. He's a strong scorer, and he'll want star money.
The Jazz do have some space under the cap for next season, and they should certainly be looking ahead now, as they will have plenty of configuring to do.
Chris Trotman/Getty Images

The Washington Wizards are a fairly young team that has struggled mightily over the past few years, and could be a team in transition.
The Wizards are fairly close to the salary cap limit, with $56 million committed to 11 players. With first-round draftee Bradley Beal yet to be signed, the Wizards don't need to and don't have room to make additional deals.
They'll only have a little more than $20 million committed to a couple players and will be looking at option years for John Wall and six others. As Daniel Leroux of RealGM points out, however, the Wiz are still on the hook for a massive $13.95 million cap hit from Rashard Lewis' buyout figure and still seriously have their hands tied.
Wall should have his option exercised, but others—like Chris Singleton (37.2 percent from the field in 2011-12)—will likely be passed on. Currently, the Wizards and their unimpressive group of personnel appear to be going nowhere quickly, and the front office must do everything in its power to attain a fresh shot at rebuilding and finally right the ship.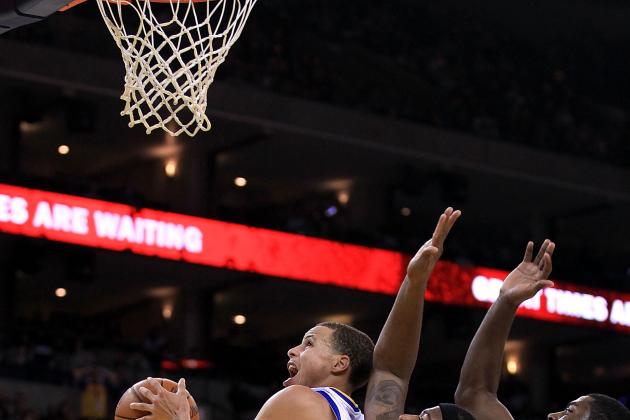 Ezra Shaw/Getty Images

Like the Washington Wizards, the Sacramento Kings have many a decision to make the coming season.
Jason Thompson is their only significant FA this year, and he is likely to return for a reasonable amount. The 2013 summer, however, the Kings will have DeMarcus Cousins, Jimmer Fredette and Francisco Garcia all entering their options years.
Fredette had a somewhat serviceable rookie year off the bench, but at 36.1 percent from behind the arc, that isn't great for someone who takes almost half of his attempts from three-point land. If that doesn't improve in 2012-13, the Kings may want to look elsewhere.
As well as he's played, DeMarcus Cousins should see his option exercised by the club, while the $6.4 million option Francisco Garcia is due is too much for someone who only plays 16 minutes per game.
Also, Tyreke Evans, who has not fulfilled expectations, will be a restricted free agent. His 45 percent shooting mark was a letdown for him, and if he doesn't improve next season, don't expect Sacramento to match any offers.
Letting Evans walk could allow Sacramento to go after better, more experienced guards, like Manu Ginobili or Kevin Martin. However many miles he may have on his legs, adding Ginobili would be particularly helpful in the maturation process of this young team—and he would bring it into playoff status.
Jonathan Daniel/Getty Images

Joe Dumars will have the opportunity to reshape the Detroit Pistons roster next year. Currently, 11 Pistons are under contract for a total of $55 million. That doesn't leave a ton of cap space to work with this summer.
Next year, the Pistons will have significant pieces go to option years or free agency.
If the 32-year-old Corey Maggette shoots the 37 percent mark like he did last season, Dumars will have to let him to walk.
Will Bynum didn't do significant work for the Pistons this past season, averaging 5.7 points per game on 38 percent shooting, and he likely won't be back from free agency as well.
Greg Monroe and Brandon Knight will have team options coming up, and that they'll have their options exercised is indubitable. Charlie Villanueva, meanwhile, will have a decision to make on his player option next year.
The Pistons will have the opportunity to make some noise in the 2013 offseason. Signing sharpshooter Anthony Morrow is one possible move to revamp their lacking offense.