Chicago Blackhawks: 4 Silver Linings After Whiffing on the Top UFAs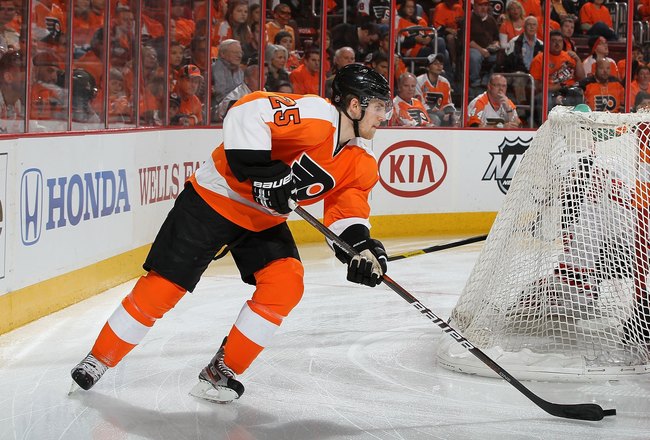 Jim McIsaac/Getty Images
The Chicago Blackhawks did not pull off the big move of the summer in NHL free agency. They weren't able to land Zach Parise or Ryan Suter, let alone both players like the Minnesota Wild.
Excuses are pointless at this stage of the offseason. Stan Bowman's job is to improve the Blackhawks, not tell us how hard he tries to do so.
However, there are ways to soothe any sting from being close (to whatever degree that really was) but garnering no free-agent cigar. The 'Hawks whiffed on Parise, Suter and now Matt Carle, who signed with Tampa Bay Wednesday.
Here are five silver linings to pay heed to over the next few days while we wait for Bowman to regroup.
1. At Least They Didn't Go to Pittsburgh or Detroit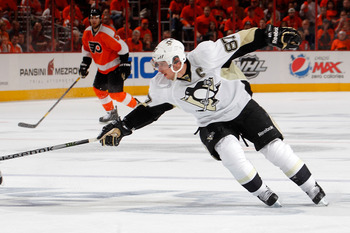 Paul Bereswill/Getty Images
Minnesota is going to be much tougher to play next season, but this is a team that finished 12th in the Western Conference in 2011-12.
Playoff teams like the Penguins and Red Wings would have been even more formidable with even one of the top free agents. The Wild isn't as deep as those two clubs even with Parise and Suter.
2. Two Central Division Teams Are Left with Big Shoes to Fill on D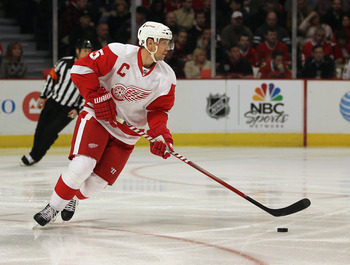 Jonathan Daniel/Getty Images
Nashville loses one of its top defensemen in Suter. Detroit, who saw captain Niklas Lidstrom retire, wasn't able to find a top UFA to replace him like we all thought it would.
Two division rivals are weakened with Suter going to Minnesota, plus the Red Wings also missed out on signing Carle.
3. Stan Bowman Can Now Address Specific Needs More Realistically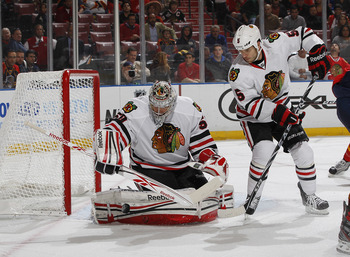 Joel Auerbach/Getty Images
If you've got a hole in your roof, getting new siding might look impressive. However, there's still a hole in the roof.
Picking up Parise may have given the Blackhawks a new offensive toy to play with, but would not have addressed two longtime areas of concern. Bowman needs help up the middle on offense and probably needs further tinkering with the defensive pairings.
Bowman doesn't have Parise, but at least he has the resources to repair Chicago's roof. The availability of materials may be a different matter, but the cap space is there and there are lots of trade pieces at his disposal.
4. Bowman Avoided Overpaying on Defensive Free Agents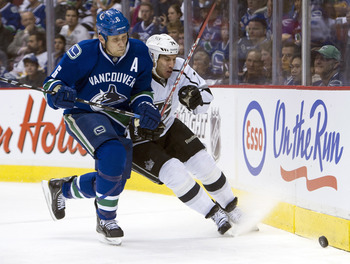 Rich Lam/Getty Images
Bowman may have missed out on all the top UFA defensemen, but he also avoided overpaying in what was a thin market.
Carle's cap hit of $5.5 million was preceded in Tampa Bay by Sami Salo, who is earning $3.75 million in each of the next two seasons. The price was high to even attempt to score a top-four candidate.
Perhaps Bowman will have better luck in solidifying the defense via trade. That seems to be his only course of action following a failed grab at the brass ring.
Keep Reading

Chicago Blackhawks: Like this team?