Predicting What the Chicago Cubs Roster Will Look Like Come September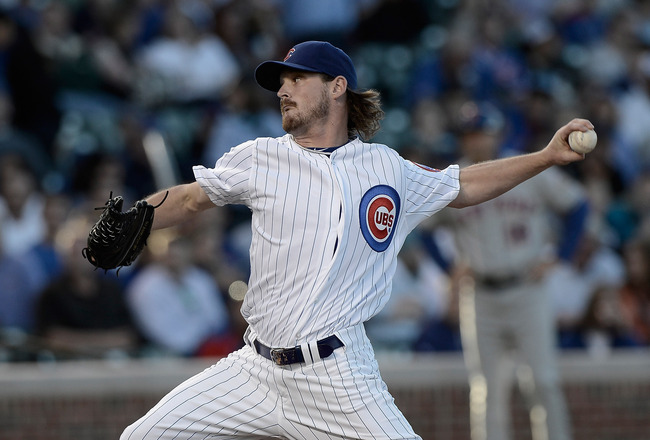 Jonathan Daniel/Getty Images
The 2012 MLB season has reached July, and a time for change is officially upon us. General managers are thinking trades, managers are looking for changes in the lineups and the farm systems are getting ready to ship young players up to the majors.
Oh, how we love the summer of baseball.
At the heart of the rumors and discussion is the Chicago Cubs. Theo Epstein's bunch are in a process of re-building and certainly have the trade pieces to expedite the process. The question is, who will the Cubs offer and how much do they expect in return? If not a trade, who will they pluck out of their own farm system?
All of those questions and more will be answered, as the Cubs lineup and rotation are altered in major ways by September.
Starting Lineup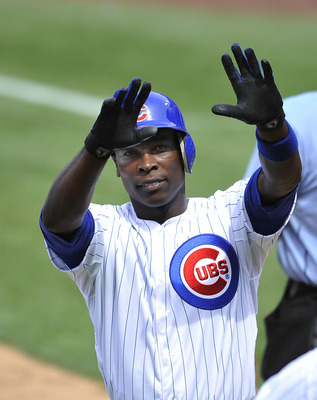 There will be some big name absences in the Chicago Cubs' starting lineup.
Brian Kersey/Getty Images
C: Geovanny Soto
1B: Anthony Rizzo
2B: Darwin Barney
SS: Starlin Castro
3B: Luis Valbuena
RF: Bryan LaHair
CF: Brett Jackson
LF: Tony Campana
Pitching Rotation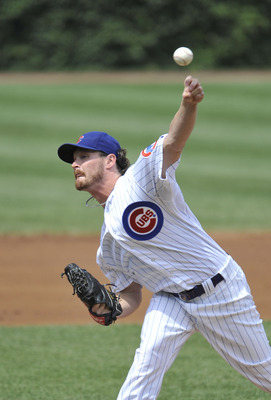 Travis Wood could become the Cubs' left-handed ace.
Brian Kersey/Getty Images
Starting Rotation
SP: Matt Garza, RHP
SP: Paul Maholm, LHP
SP: Jeff Samardzija, RHP
SP: Travis Wood, LHP
SP: Chris Volstad, RHP
Bullpen
RP: James Russell, LHP
RP: Jairo Asencio, RHP
RP: Scott Maine, LHP
RP: Shawn Camp, RHP
RP: Carlos Marmol, RHP
CL: Manny Corpas, RHP
Ryan Dempster Dealt
Jonathan Daniel/Getty Images
Prior to taking a vacation to the disabled list, Ryan Dempster had made another high-profile visit that sent shockwaves throughout Chicago. According to Bruce Levine of ESPN Chicago, Dempster met with team president Theo Epstein to discuss a potential trade.
A trade that will occur.
In all likelihood, the Cubs will ask for prospects in return rather than players who are ready to start. Due to this move, a replacement to Dempster in the rotation is likely to come from within the farm system.
Starlin Castro Remaining a Cub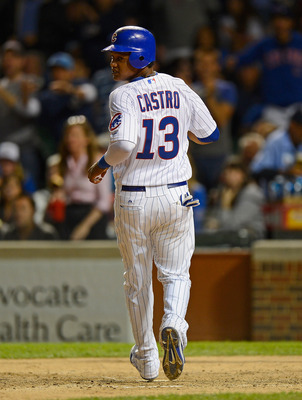 Jonathan Daniel/Getty Images
When Bob Nightengale of USA Today reported that every player on the Cubs roster with the exception of Jeff Samardzija was available, many speculated that Starlin Castro would be on the move. While the mercurial shortstop may offer the Cubs with plenty of head-scratching moments, he also provides them with one of the best young short stops in the MLB.
After rivaling the New York Yankees for nine seasons, I'd imagine Theo Epstein has a good idea as to how valuable a great shortstop can be. Starlin Castro isn't going anywhere.
Cubs Call Up Brett Jackson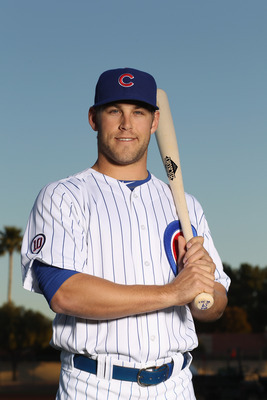 Ezra Shaw/Getty Images
Tony Campana has been a burner on the basepaths, but is clearly a better fit for left when playing the field. While Alfonso Soriano remaining on the roster will put a hitch in the Cubs' plans to get Campana more playing time, it won't have an effect on hot prospect Brett Jackson.
Jorge Soler to Play Minor League Ball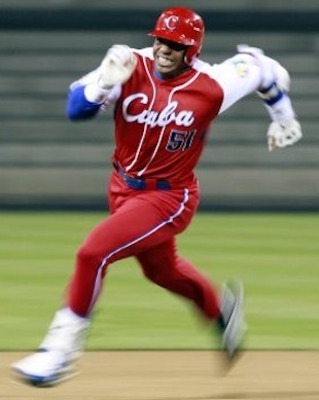 Photo Credit: Yahoo! Sports
According to Doug Padilla of ESPN Chicago, the Cubs' highly-touted signing, Jorge Soler, will be a secure part of Chicago's 40-man roster. For the next one or two years, however, he will be a part of Chicago's minor league system.
While some might have expected Soler to come up sooner rather than later, the rational move is being made. Although talented, the Cuban hitter must adjust to the pace of professional baseball in America. Once he's done so, he's likely to be a star.
Alfonso Soriano Traded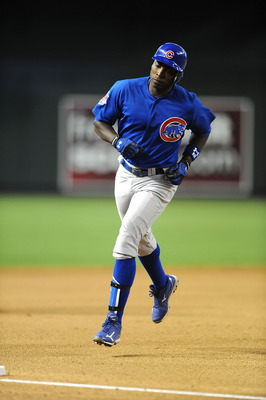 Norm Hall/Getty Images
One of the more surprising names on the trade market early in the season has been Alfonso Soriano. While his mega-deal contract has certainly scared potential suitors away a bit, the Chicago Cubs "aren't unrealistic" about having to help pay it off in order for a deal to be made.
Upon trading Soriano to an AL team in need of a designated hitter, the Cubs would be able to move Tony Campana to left on a full-time basis. The basepath burner would help the Cubs lineup in a major way as he continues to swipe bags and improves his all-around slash line with more consistent playing time.
Another deal for prospects is in the works here, although a rotational player is certainly an option to be included here. Consider the Tampa Bay Rays potential suitors with utility player Brooks Conrad attached to fill some occasional holes in the infield.
Travis Wood Maintains Spot in Rotation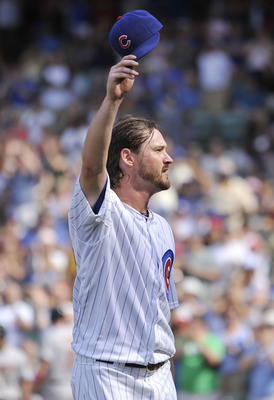 Brian Kersey/Getty Images
One of the surprise stories of the early season has been lefty Travis Wood, whose 3-3 record really doesn't do him justice. With an ERA of 3.05 and a 1.09 WHIP to follow, Wood has had some of the best stuff of his career between June and the first of July.
Wood has won three straight starts, allowing just one run over the past 20.2 innings. He's currently holding batters to a .206 average over the span of the season and has allowed greater than three runs in a game just once in nine starts. Chances are, the former Cincinnati Reds prospect is finally finding his form.
A great sign for the Cubs moving forward.
Darwin Barney Remains a Chicago Cub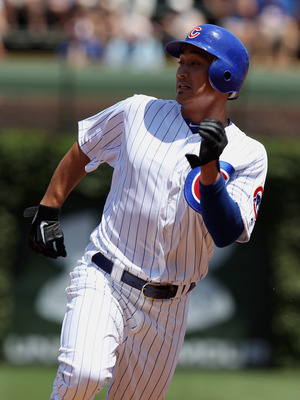 Scott Halleran/Getty Images
According to Ken Rosenthal of Fox Sports, one of the Cubs players who is gaining a lot of traction in trade discussions is second baseman Darwin Barney. The 26-year-old is in his third year in the majors, hitting .268 with a career-high three home runs and 23 RBI.
While Barney's hitting has been relatively underwhelming, his value in the field has certainly increased. After committing 12 errors in 2011, posting a fielding percentage of .981 from second base, Barney has coughed it up just once in 2012. This has led to a stellar fielding percentage of .997 from second and consideration for a potential Gold Glove.
Due to the position he plays and value he possesses, it is unlikely that Barney is moved. Epstein knows all about great second basemen and will likely see Barney's career through for at least another year.
Keep Reading

Chicago Cubs: Like this team?