Euro 2012: 10 Biggest Storylines of Tournament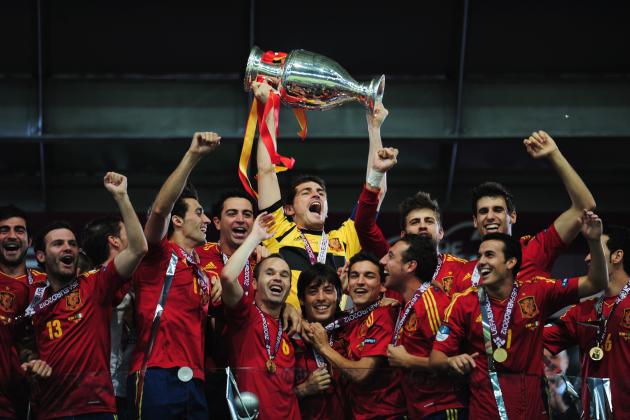 Shaun Botterill/Getty Images

Euro 2012 is complete and Spain are the undisputed champions of Europe.
The tournament is complete and we've learned plenty from the 16 teams and hundreds of players that graced the tournament and our television screens.
Here's the 10 biggest storylines from Euro 2012—10 stories that could impact world football for several more weeks and months to come.
Begin Slideshow

»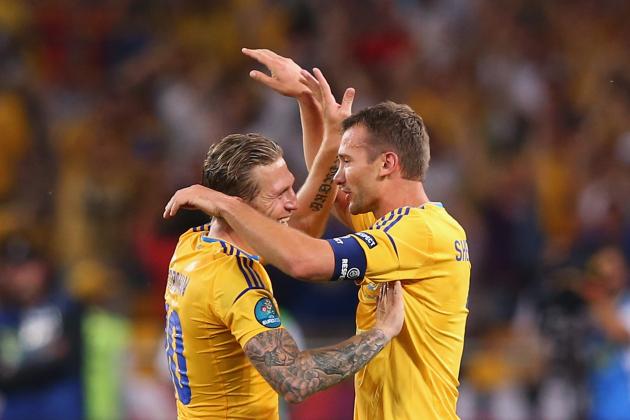 Alex Livesey/Getty Images

Euro 2012 showed to us that even with age, class and skill remain with a player for life and that even the most 'senior' of footballers can still captivate us.
Andrea Pirlo was sublime in midfield for the Azzurri despite being 33 years old and Andriy Shevchenko (pictured) may well have re-ignited himself in the summer transfer window with his performances for Ukraine, aged 35.
You know what they say—form is temporary, but class is forever. Euro 2012 confirmed that to be completely true.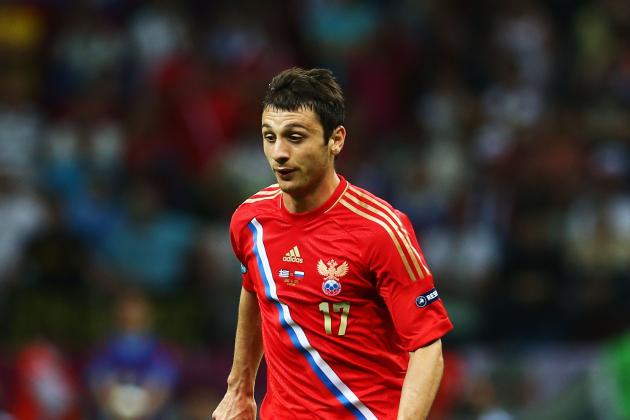 Shaun Botterill/Getty Images

And whilst the veterans entertained us throughout the tournament, we were also treated to some excellent performances from football's next generation—with the youth of the competition confirming to us that the future of football is certainly bright.
The breakout star of the tournament Alan Dzagoev is only 22 years old—the same age as Italy's Mario Balotelli. Germany's Mesut Ozil is 23, as is Spain's Jordi Alba who have both seemingly been around forever.
Household names and football's brightest stars are still incredibly young and we will most likely be hearing their names for the next decade or so.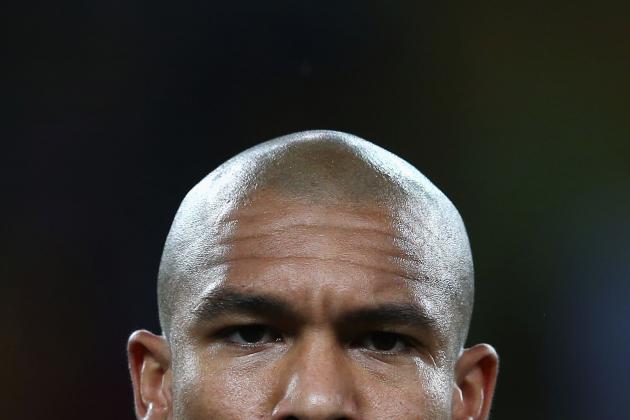 Julian Finney/Getty Images

Holland, or the Netherlands, or whatever you want to call them, entered the tournament as one of the team's most likely to end Spain's dominance on world football.
They were eliminated in the group stages without a single point and were without doubt the biggest embarrassment and disappointment of the tournament.
Their squad boasted the names of Robin van Persie, Arjen Robben and Wesley Sneijder but they simply did nothing on the international stage and were definitely one of the biggest talking points early on in the tournament.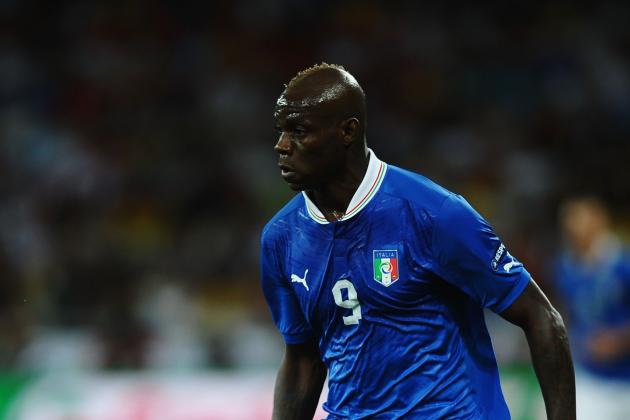 Laurence Griffiths/Getty Images

Whatever you want to say or think about him, Italy's Mario Balotelli was without doubt one of the strikers of the tournament and was a large reason for his side making it to the Euro 2012 final in the first place.
He is one of those players that wears every single bit of his heart on his sleeve—we saw the ups and downs of Balotelli right throughout the tournament.
Off the pitch, he can be an absolute train wreck but as far as on the pitch goes, Balotelli was brilliant at Euro, scoring sensational goals and establishing himself as one of the premiere strikers in world football once more.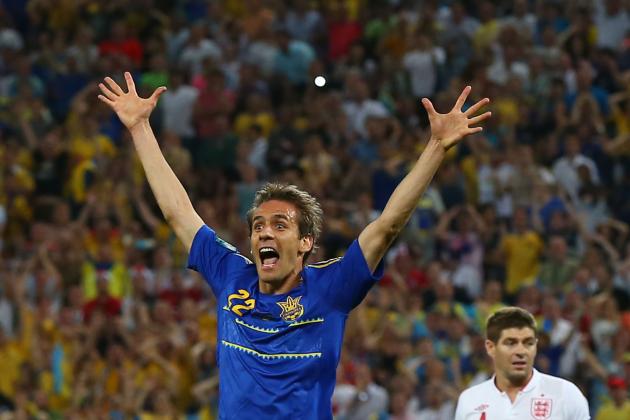 Martin Rose/Getty Images

We somehow knew this one was going to happen—a controversial, goal-line decision that reignited the discussion for the use of goal-line technology in international matches.
I'm a big believer of it, especially if it's going to make referees jobs easier and football fans around the world less angry, but it appears that FIFA aren't coming to an agreement on the issue any time soon.
Whatever does happen with the debate, Ukraine will always felt hard done by against England and in reality, they have every right to be—the ball was clearly over the line.
Expect this storyline to hang around for a while.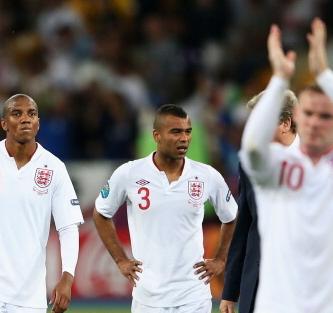 Scott Heavey/Getty Images

Speaking of England and storylines we knew were going to take place, the Three Lions elimination on penalties from another international football tournament is starting to get ridiculous.
Coincidence, a curse—whatever you want to call it, England simply cannot seem to win when it comes down to a penalty shootout and they must get over it before it starts to get out of hand.
That's if one win from eight penalty shootouts isn't out of hand already.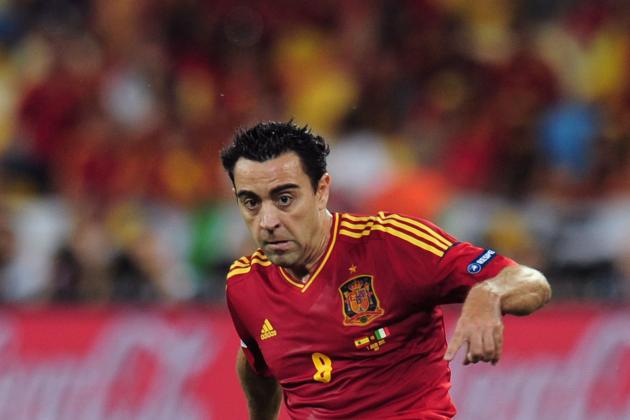 Shaun Botterill/Getty Images

Tika-taka is boring, tika-taka is dead.
Regardless of however you feel on the first statement, there's no way that you can agree on the second statement about the pass-first, pass-second ideology sweeping world football commonly known as tika-taka.
The pass-masters Spain have shown us once again how the beautiful game is to be played and they've highlighted once more the success that's available if the passing game can be mastered.
They choke their opponents of possession; they run the other team off their feet. They might not score four goals every single match, but they've now won three international tournaments in a row—a testament to the success of tika-taka football.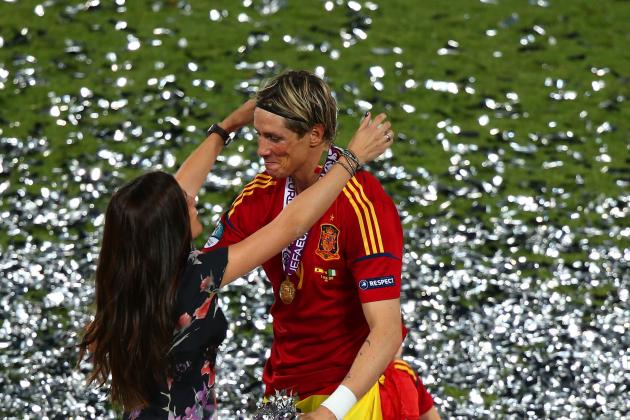 Michael Steele/Getty Images

I don't care how premature this might seem—Fernando Torres is back.
After transferring from Liverpool to Chelsea for £50 million, Torres was a man in high demand but after struggling to find the back of the net time and time again, many thought he was past it. El Nino became the subject of many jokes.
Maybe now with a European Championship, a Golden Boot Award, the FA Cup and the UEFA Champions League, Torres will finally be able to silence a few of his long-standing critics and earn the respect that he deserves in world football.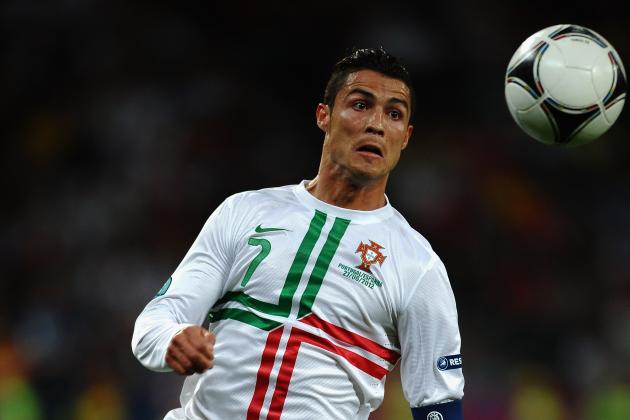 Laurence Griffiths/Getty Images

He might have been knocked out by the eventual winners Spain without a chance to take a penalty, but Cristiano Ronaldo certainly didn't disappoint at Euro 2012.
In fact, he might have just done enough to win him the FIFA Ballon d'Or over Lionel Messi, as the Real Madrid star guided his team to a semifinal appearance, where they were eliminated by Spain.
Ronaldo is confident about his chances and in light of his recent performances at Euro 2012, he has every single right to be.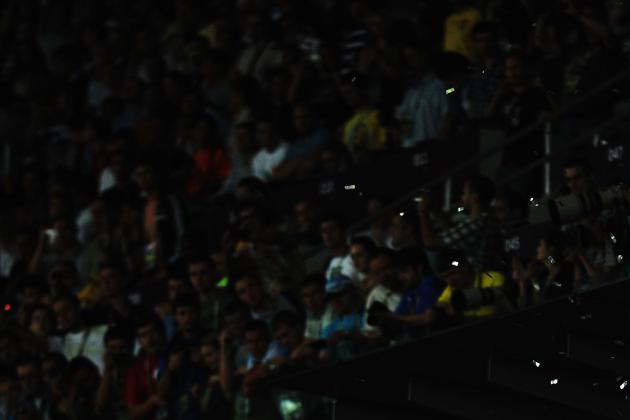 Jasper Juinen/Getty Images

But the top story of Euro 2012, and the only story that should be talked about, is Spain.
They entered the tournament under a mountain of pressure and expectation and they delivered—winning their third straight international tournament and establishing themselves as one of the greatest, if not the greatest, national teams of all time.
We won't ever properly see just how spectacular their achievements are, because they've become a victim of their own success—meaning championships are simply expected—but Spain were simply incredible .
They were every adjective and more, and must be lauded as the champions of Europe—a claim that they alone deserve and they alone can attest to.
What stories will you remember from Euro 2012?
Comment below or hit me up on Twitter: Follow @dantalintyre