Anthony Davis: 10 Bold Predictions for New Orleans Hornets Rookie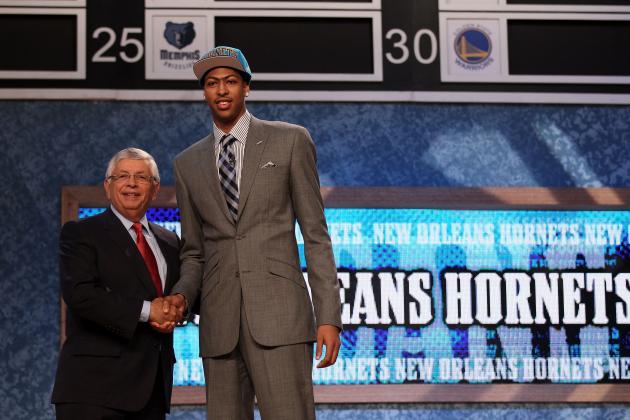 Elsa/Getty Images

After a stellar freshman season at the University of Kentucky, Anthony Davis was a lock for the No. 1 overall pick in the 2012 NBA Draft.
A 6'10" forward with the ball-handling ability of a guard, Davis has a unique blend of skills that has rarely been seen before on the NBA level. If what we saw last year was any indication, the 19-year-old Davis will help to define the New Orleans Hornets franchise for the better part of the next decade.
Before the projections get too out of hand—and before he steps onto an NBA court—let's take a look at 10 bold predictions in regard to Anthony Davis' career.
Begin Slideshow

»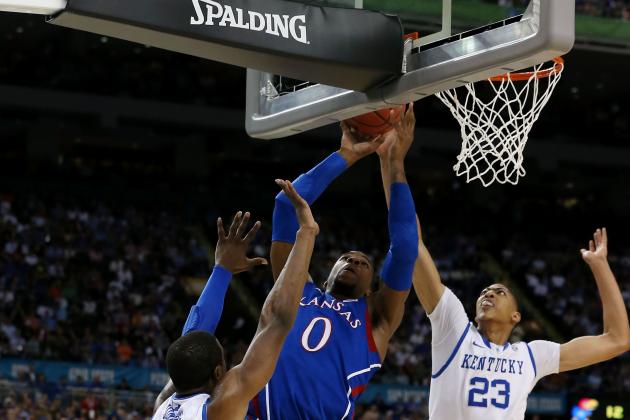 Jeff Gross/Getty Images

Davis tallied 4.7 blocked shots per game last year, breaking the University of Kentucky single-season record with a total of 186 rejections.
While he won't be quite as prolific on the NBA level, there's no reason why he won't be able to block at least two shots per game next year. Oklahoma City power forward Serge Ibaka (3.65 BPG) was the only player in the NBA last season who averaged more than 2.2 blocks per game, but expect Davis to quickly make a run at Ibaka's dominance in the paint.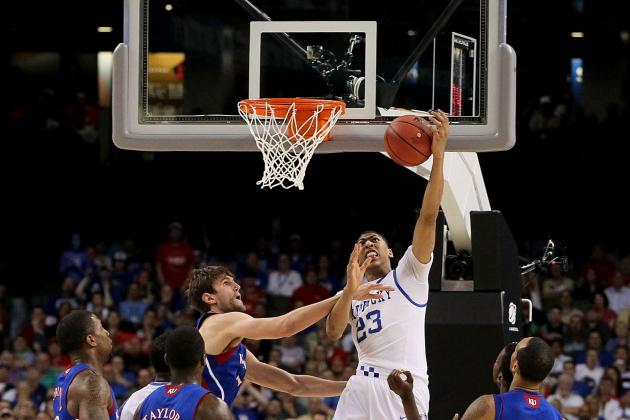 Jeff Gross/Getty Images

One of the more efficient players in all of college basketball, Davis shot 62.3 percent from the floor last season (the sixth-best mark in the nation). The former Wildcat displayed excellent touch around the basket as a freshman, but he also has the ability to attack the basket off of the dribble as well.
On a talent-deprived Hornets team, he'll be asked to shoot more than he did at Kentucky, so his shooting percentage is likely to take a hit. That said, Davis should still convert the majority of his attempts even as he works on his developing post game.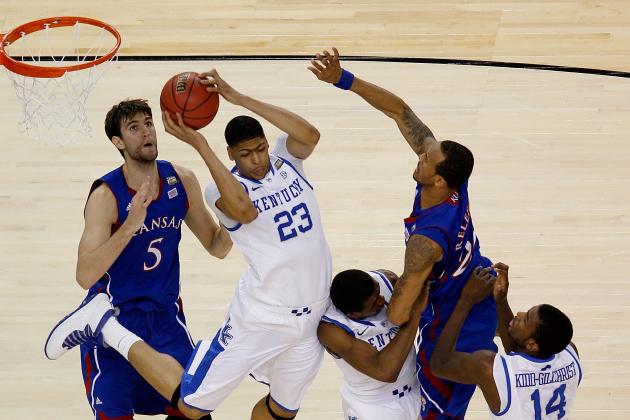 Chris Graythen/Getty Images

Considering the fact that he averaged 10.4 rebounds per game as a relatively slight big man in the SEC, Anthony Davis has all of the tools to become a dangerous rebounder once he adds a bit more muscle to his frame.
Other 2012 draftees (Thomas Robinson, Draymond Green, Arnett Moultrie) averaged more rebounds per game last year than Davis, but the 6'11" forward will have more opportunity to work the glass than his counterparts as he's likely to average around 30 minutes a night during the 2012-13 campaign.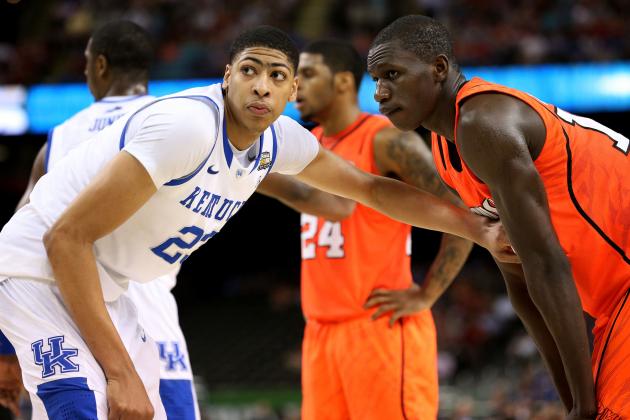 Ronald Martinez/Getty Images

At some point this season, Davis is almost guaranteed to have one of those nights when an opposing team insists on challenging him, and he'll respond by turning away shot after shot.
If that also happens to be one of those nights when he's dominant on the glass, it's the perfect recipe for a triple-double. He flirted with a triple-double on three occasions as a freshman last season, so it seems likely that Davis will earn one at some point during an 82-game season.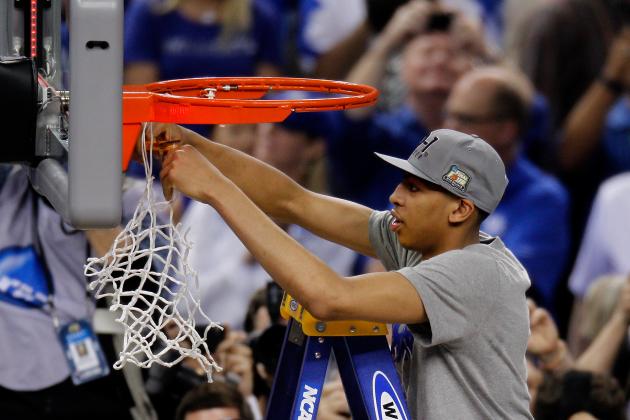 Chris Graythen/Getty Images

Davis was 1-of-10 shooting in the National Championship game in April, yet was named the Most Outstanding Player of the Final Four.
The 6'11" forward is one of those rare talents that can control the flow of the game without scoring all that many points. Defense will be his calling card initially, and he'll make his mark on plenty of games next season when he'll be the Hornets' third- or fourth-leading scorer.
While hot streaks and highlight reel dunks typically get all of the press, Davis will raise more than a few eyebrows (no pun intended) with his impact on the defensive end as a rookie.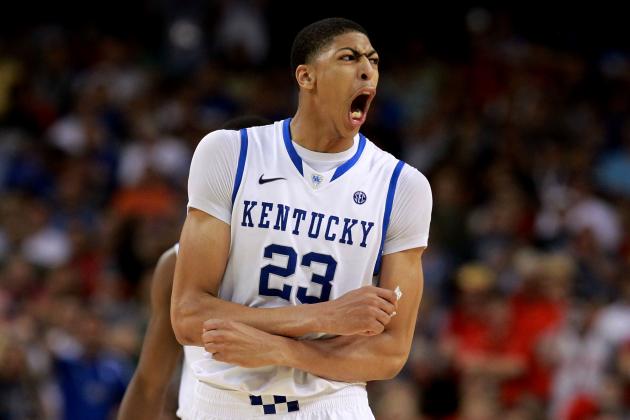 Ronald Martinez/Getty Images

There's no excuse for the No. 1 overall pick in any draft not to make the All-Rookie Team, and Davis shouldn't disappoint this year. He's far and away the most talented player in the entire 2012 draft class, and barring injury, it's hard to envision five other rookies outplaying him this season.
There will be some growing pains to be sure, but a first-team All-Rookie nod should be one of the first accolades that Davis earns on the NBA level.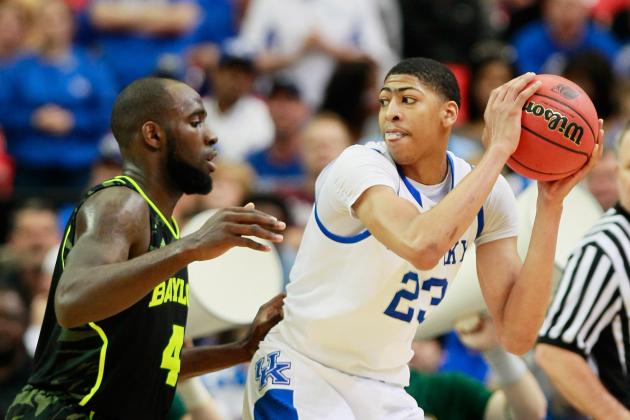 Kevin C. Cox/Getty Images

Even with fellow lottery pick Austin Rivers by his side, no rookie will be asked to carry more of a burden next year than Anthony Davis.
Davis appears to be up for the challenge, and the chance is there for him to excel in the middle for New Orleans. Whereas he was sometimes the fourth option on a loaded Kentucky Wildcats team last season, he will be no worse than the third option for the Hornets.
With the possible exception of No. 2 pick Michael Kidd-Gilchrist, Davis should have more freedom and opportunity than every other rookie, and that is almost certain to translate into a very distinguished honor come year end.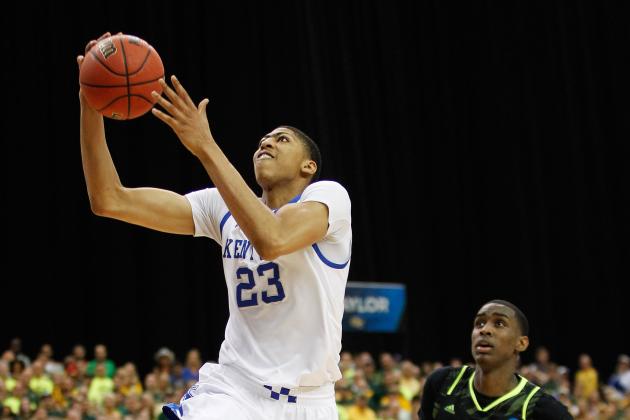 Streeter Lecka/Getty Images

Ten points and 10 rebounds per game as a rookie seems like a long-shot, but once Davis learns the nuances of the NBA, it shouldn't be long before he's notching double-doubles on a nightly basis. The scoring will come naturally enough; however, rebounds will be hard to come by on the next level.
At 222 pounds, Davis will struggle to get good positioning against the stronger power forwards and centers in the NBA. His 90-inch wingspan will allow him to corral more misses than the average player, but there are only so many rebounds to be had for a player who will get outmuscled on the low block. Once he bulks up, however, he should be a nightmare on the boards.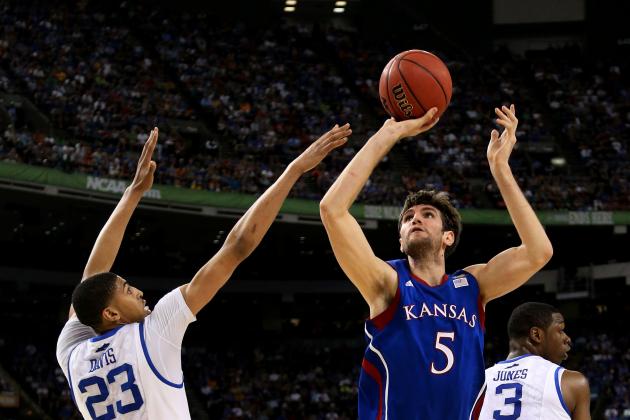 Ronald Martinez/Getty Images

From Day 1, Davis will be an intimidating force in the paint for the New Orleans Hornets. One thing that's certain about Davis is that he's going to block shots immediately, and those blocks will cause teams to revamp their offensive strategies, ultimately making the Hornets a better defensive team.
Davis' work won't go unnoticed, and it won't take long for the pundits to declare the 6'11" big man as one of the league's best defenders in the low post. Once he earns his first All-Defensive nod, expect him to become a fixture on the list for years to come.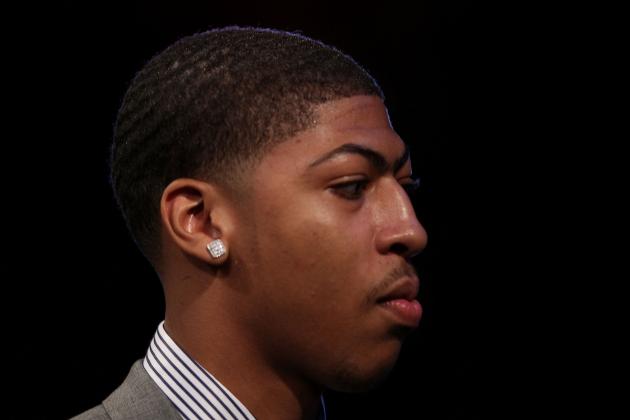 Elsa/Getty Images

It won't happen until the team surrounds him with complementary players, but Anthony Davis projects to be the cornerstone of a team that should be a problem in the Western Conference for years to come.
There's a reason why Davis was selected No. 1 overall: he's the type of player that can define an entire franchise. That's exactly the type of talent New Orleans needed, and all signs point to their much heralded draft pick leading them into the second season in relatively short order.