Miami Heat Parade 2012: What Fans Should Expect from NBA Championship Party
June 23, 2012

Ronald Martinez/Getty Images
After a huge win in the 2012 NBA Finals, it's time for the Miami Heat to celebrate their achievement in front of the people that helped make it possible.
Let's have a parade!
With haters all over the world quieted and bandwagon jumpers going all-in on LeBron James and the Heat, this is bound to be one of the biggest celebrations in NBA history.
As it should be.
Where: American Airlines Arena area, Miami, Florida
When: Monday, June 25 from 9 a.m. ET until 12:30 p.m. ET
Parade begins at 11 a.m. ET and runs until 12:30 p.m. ET
Team celebration inside American Airlines Arena begins at 12:30 p.m. ET
A Longer Route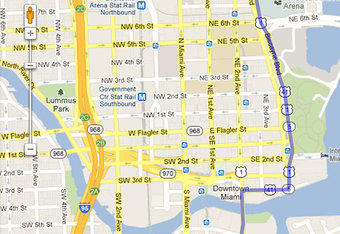 With a huge expected audience of fans and media, the planners of the event have learned from the mistakes made the last time the Heat won in 2006.
The first step of the new plans is extending the route in order to give more people a better chance to view the parade. With more room to spread out, fans should have no trouble finding a good spot to see the event.
The almost two-mile route will offer more fans a chance to be up close and personal with their favorite stars, and it will give the Heat a chance to thank the fans that have supported them through thick and thin.
Uncertain Weather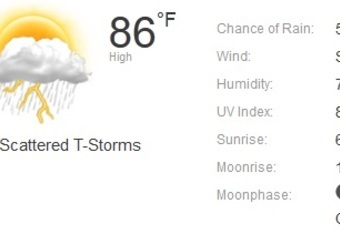 While things change quickly on the weather scene for the Miami area, things aren't looking great for the Monday parade. Weather.com is reporting that the forecast for June 25 is a 50 percent chance of rain.
The hope is that the rain comes in later in the day, holding off just long enough for the fans to get their experience with the Heat stars in the morning. Florida weather is volatile and unpredictable, so keep an eye on what should be an interesting element to this parade.
Check back for more on the National Basketball Association as it comes, and don't miss Bleacher Report's NBA page to get your fill of all things basketball.