New York Rangers: Latest Trade Rumors, Free Agent News, Post-Draft Buzz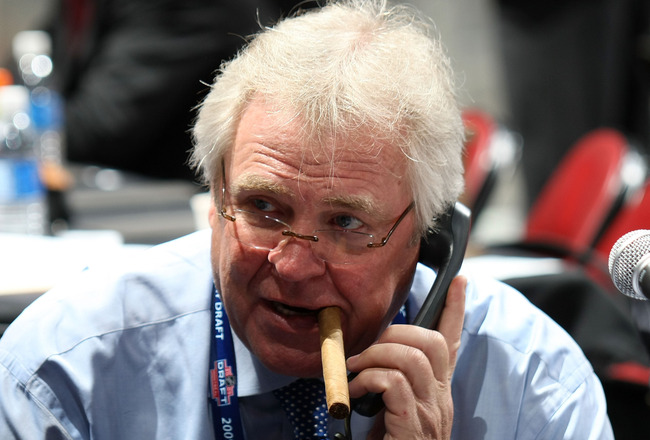 GM Glen Sather will try to help the Rangers make a free-agent splash.
Bruce Bennett/Getty Images
The New York Rangers do not sit tight in the off-season.
They don't bide their time and hope for a prospect to come along and turn the team into a juggernaut. Whether you like Rangers general manager Glen Sather or not, he does not sit on his thumbs and play it safe. He makes moves in the off-season that he believes will make his team stronger.
He did that last year when he was able to convince Brad Richards to sign with the Broadway Blueshirts. Richards was the top prize in free agency last year and Sather wanted him. He was able to overcome substantial interest from around the rest of the league -- including a very strong overture from the Toronto Maple Leafs -- and secured Richards' signature to a Rangers contract.
This year, the top prize is Zach Parise of the New Jersey Devils. He has already said publicly that the Rangers are not his team of choice, but don't expect that to cause Sather to run in the opposite direction. The Rangers just might have the deepest pockets, and Parise may feel foolish when free agency begins July 1 if Sather comes at him with the biggest offer.
No matter what goes on with Parise, New York Rangers" href="http://www.cbssports.com/nhl/story/19400940/roster-report">Sather will try to add scoring to a team that has every other attribute needed to win the Stanley Cup.
Keep Reading

New York Rangers: Like this team?