The 30 Best Athletes Never to Go to College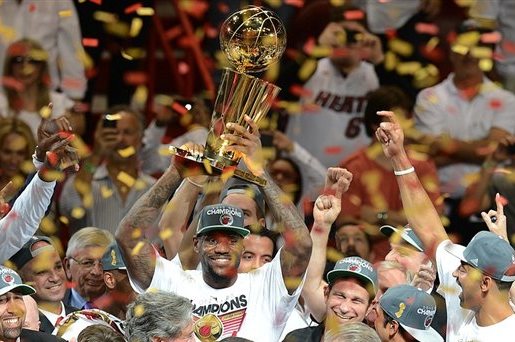 As LeBron James finishes drinking the last bottle of champagne after capturing his first title (finally), we examine some of the other athletes who fall into the rare club of never going to college.
While you find yourself still bragging about your high school All-State honors, these are the athletes that dominated local and national headlines, giving them the chance to bypass the books, partying, and one-night stands to start an early pro career—not to mention earn millions of bucks.
College may be the time of your life, and while not all athletes jumping from high school to the pros succeed—ahem, Kwame Brown—we'd happily trade in our college degree for success both on and off the field.
We must admit, this was one of the toughest lists we've ever had to compile, so we're sure there'll be plenty of debate.
Begin Slideshow

»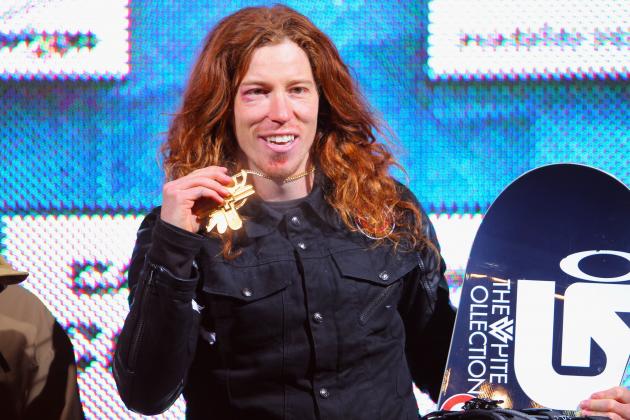 Doug Pensinger/Getty Images

"The Flying Tomato" owns action sports, dominating the medal record in both the X Games and Dew Tour. You can also call him an Olympic gold medalist, after he grabbed gold at both the Torino and Vancouver games.
Don't limit yourself to calling him just a snowboarder though, as he's successfully crossed over to vert skateboarding, where he's also taken home gold, silver and bronze hardware. With a growing brand built for success, the dude basically crushes it.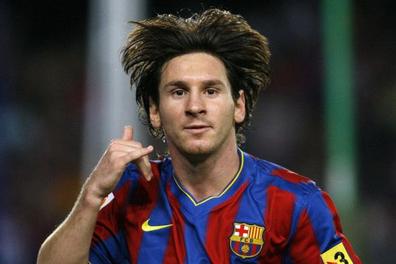 Arguably the greatest player on the planet, Messi not only ripped Spanish League La Liga a new one, tallying 211 goals in the past four seasons, but he's secured major sponsorships with brands like Adidas and Herbalife.
His shortcomings for his international team Argentina are well-documented, but we have a feeling he'll silence all doubters in the next couple of years. Watch for him to explode in Brazil, 2014.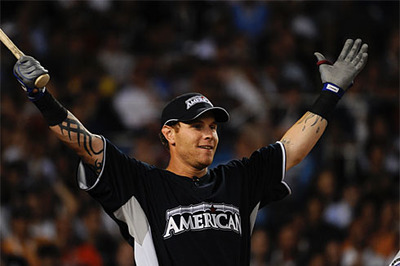 It took J-Ham a little longer than anyone expected to adapt to the Majors, especially after the Rays drafted him No. 1 overall in the '99 draft, but now that he's got his life back on track, there's no denying he's the best player in the American League.
A perennial All-Star, the 2010 AL MVP knocks the snot out of the ball and is consistently in the top five in all major offensive categories. Don't be surprised to see him add another MVP plaque after this season.
At only 23 years old, this Irish golfer has already won a U.S. Open and finished in the top 15 in all of the other three majors—including top three at the British Open and PGA Championship—while also nabbing the world No. 1 ranking for a short stint last year.
With a young and energetic fanbase already in support of him, you can be sure galleries will be yelling, "Get in the Hole" after each of his Sunday drives during each tourney.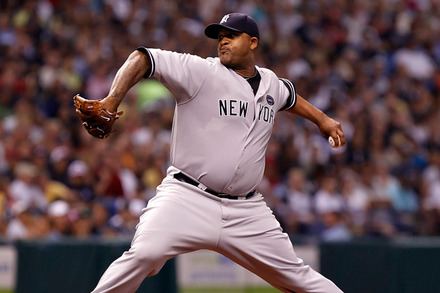 After starting his career in Cleveland, where he took home his only Cy Young award (2007), Carsten Charles signed with the Yanks during the '09 offseason and has averaged 20 wins in each season in the Big Apple.
With a World Series title and five All-Star appearances (and counting) already to his credit, CC just may give 300 career wins a run—which is the Platinum standard for Hall of Fame hurlers.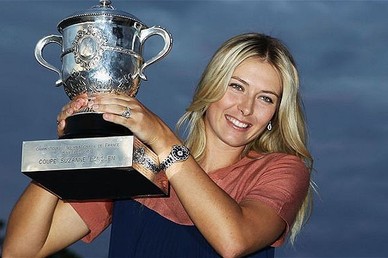 By far the most attractive athlete on our list, Maria's more than held her own, both between the lines and in various sexy outfits.
With her most recent win at the 2012 French Open, she completed a career Grand Slam, giving her the chance to claim that she's more than just a pretty face... though we really like looking at that face.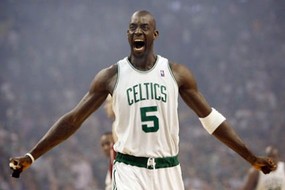 After falling short being the "Big Ticket" in Minnesota for all those years, KG was shipped to Boston and abruptly helped them win their 17th NBA title.
Known for his defensive prowess, trash talk and ability to sweat, Garnett (along with Kobe Bryant and Tracy McGrady) single-handedly made skipping college to head to the pros cool in the mid-90's. He backed up his decision to forgo college with 14 All-Star appearances and a regular season MVP award.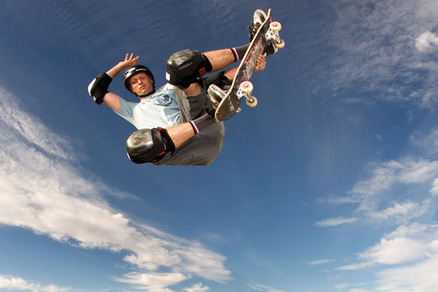 We already mentioned Shaun White, but without Tony Hawk, there wouldn't be action sports. Hawk is the godfather of everything extreme, becoming the first skater to land a 900—yeah, that's two-and-a-half times rotation—on a board.
Like White, Hawk owns a video game title and has made movie and TV appearances, scoring him some serious dough to spoil himself.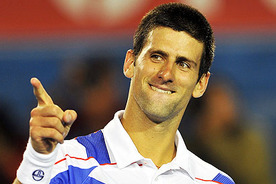 As the current No. 1 ranked player in the world, Djokovic owned a perfect 2011 season—a 43-win match streak—before losing in the French Open semifinals to Roger Federer. No matter; he bounced back and won the next two majors of the season (Wimbledon and the U.S. Open).
Known for his charisma and humor on and off the court, Novak will find himself among tennis' elite for years to come.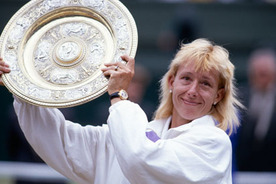 Famously called "the greatest singles, doubles and mixed doubles player who's ever lived" by rival Billie Jean King, Navratilova didn't just win 18 Grand Slam titles, she dominated the sport of tennis. Holding the open era records for most single titles (167) and doubles titles (177), she helped shape the style of women's tennis.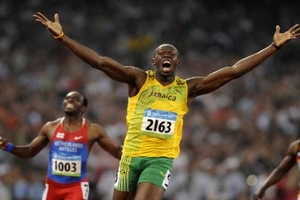 If you're looking to get in a footrace with him, forget it. The three-time Olympic gold medalist holds both the fastest and second fastest time in the 100 meters (9.58 and 9.69) while also averaging over 23 miles per hour in a dead sprint.
We'll put it this way, he'd get pulled over for running through a school zone. If that's not insane, we're not sure what is. How about what he plans on doing in London come July?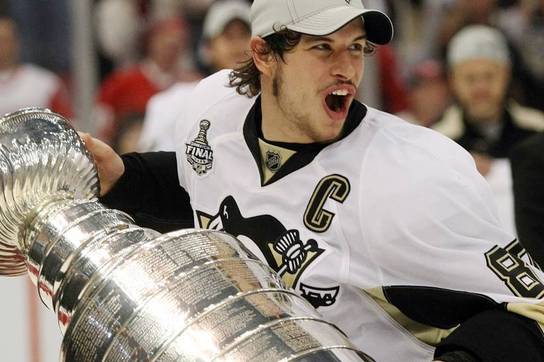 "Sid the Kid" was the most publicized hockey player since Wayne Gretzky and, when healthy, lives up to his end of the billing.
Already owning one Stanley Cup title—in addition to a Hart Trophy (NHL MVP) and four All-Star nods—Crosby's looking to bring the Penguins back to their glory days alongside another former prep to pro stud, Evgeni Malkin, the recently named 2012 Hart winner.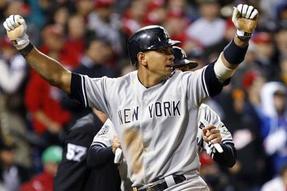 After originally signing a letter of intent to play for his hometown of Miami (FL) back in '93 (which also recruited him to play QB for the football team), A-Rod was selected by the Mariners No.1 overall and instead chose to hit pro ball.
We'd say it was a good choice, after totaling over 600 career bombs, a multitude of hotties and scoring a record contract along the way. Yeah, he's got a ring to flash, too.
Arguably the greatest player of his generation, "The Kid" landed himself in the pros after the Seattle Mariners selected him No. 1 overall in the '87 Draft and abruptly won Rookie of the Year honors. He was also named an All-Star 13 times, won 10 Gold Gloves and an MVP (1997) and garnered recognition on the MLB All-Century Team.
The only knock against Junior was his inability to ever win the big one. It's hard to imagine: Seattle had Randy Johnson, A-Rod and a solid supporting cast and never even reached a World Series.
One can't forget his stellar performance in "Little Big League" though, which is probably just as good as a ring.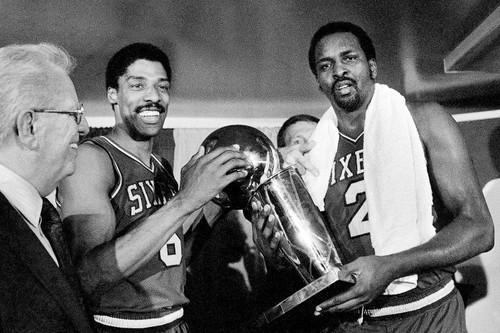 As a three-time league MVP, and one-time NBA champ—in which he scored finals MVP—Malone was the most successful high school-to-the-pros baller of his era and was the player who lasted the longest in playing both the ABA and NBA.
Some of his other accomplishments include 12 All-Star games and grabbing a spot on both the NBA's 50th Anniversary team and the ABA's All-Time Team.
The '83 Sixers had Moses and Dr. J? That team was pretty stacked.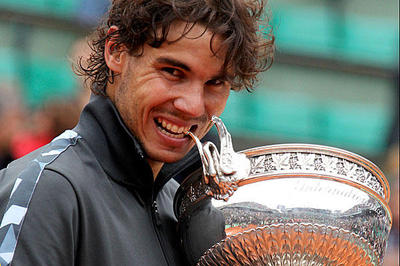 Some people like to form clay into great sculptures; Rafa prefers to dominate on it. Need some proof? How about his dominance in winning seven of the past eight French Open's, with his only loss coming in the final in 2009—his only loss at Roland Garros.
While also completing a career Grand Slam and owning a gold medal from the '08 Olympics, Nadal's success has earned him the nickname "The King of Clay," so if you have a kiln, let him work some magic.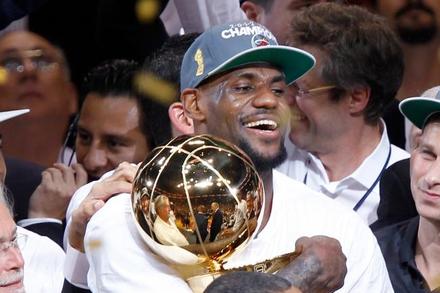 After capturing his first NBA title in his ninth season, LeBron has finally shown why he was so heavily publicized from before he could even drive a car.
Three league MVP's. Eight All-Star nods. A gold medal. At only 27 years old, Bron Bron could rewrite history books as the greatest player to ever play the game.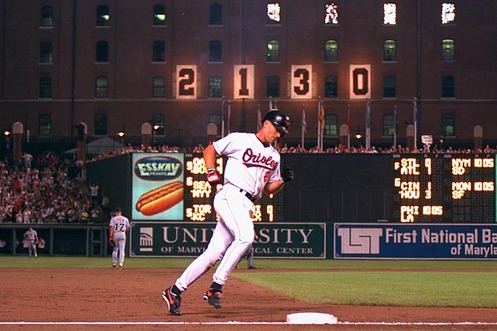 Baseball's Iron Man was a 19-time All-Star, a Rookie of the Year and World Series champ (1982). You name it, Cal pretty much did it. Oh yeah, there's also that little consecutive-games-played record he broke, but that's just another major accomplishment in the Hall of Famer's illustrious career.
For all he did on the field, he also gave us this doozy of a photo celebrating the Orioles last World Series title with fellow Hall of Famer Eddie Murray.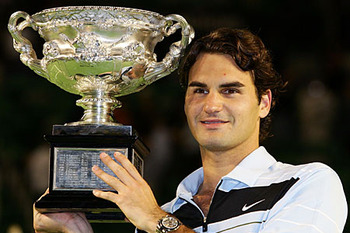 It's only fitting to add Federer to this list, considering he's the best of the bunch in the wave of men's singles players—upping the accomplishments of previously mentioned Novak Djokovic and Raffy Nadal.
Holding the No. 1 world ranking for a record 237 weeks from early '04 through the fall of '08 was just a small feat compared to his record of playing in 23 career Grand Slam tournament final—winning 16 of them.
Although he's struggled to outlast the aforementioned Djokovic and Nadal recently, you can bet Federer will continue to add to his all-time Grand Slam titles record.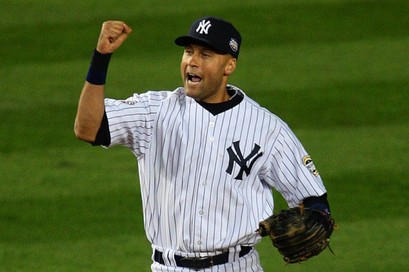 Is there a cooler athlete on the planet than Derek Jeter? As the captain for the world's most recognizable sports team, he's led the Yanks to five World Series titles and has been King of New York since his rookie season in '96.
If you want a rap sheet, we can list all of his professional accomplishments—but we'll let you catch up on all the stats while we applaud him for his amazing dating resume.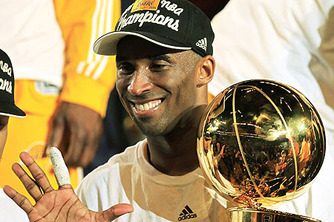 Kobe may not be the next Jordan, but he's the closest damn thing to his Airness that we've seen since MJ retired. With a similar game, adapting to the physical grind through his 17 seasons, the Mamba's won a league MVP, a dunk contest and five titles. That's a lot from a guy taken 13th overall in the '96 draft who was dealt for Vlade Divac—we'd say the Lakers ended up winning that trade.
Though his reign at the top seems to have been overtaken by a younger breed, there's no denying he's still the fiercest competitor the Association has and will try like hell to get that sixth title as if he's still itching for his first.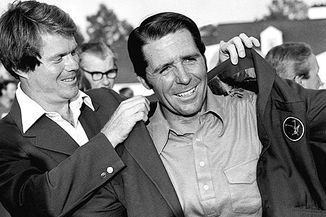 We always hear about Jack and Arnie, but for whatever reason, people tend to forget about the accomplishments Player had on tour.
As a winner of nine Majors, the smooth South African is among the top golfers of all-time and was inducted into the World Golf Hall of Fame in 1974.
"The Black Knight" might best be known recently for his designing of golf courses—he's worked on more than 325 projects stretching across five continents—and authoring or co-writing over 30 golf books.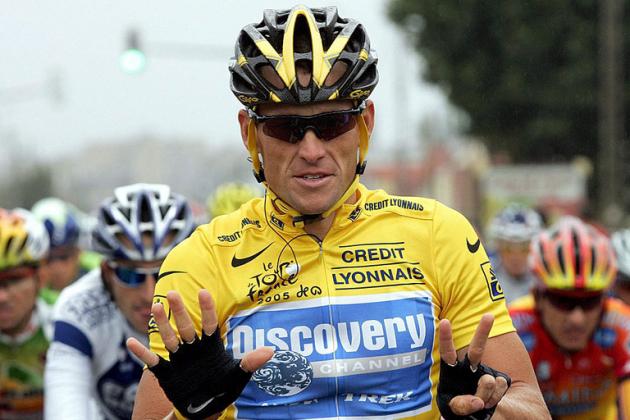 If testicular cancer can't keep him down, than we're pretty sure nothing can. In the single-most grueling individual task an athlete can endure, Armstrong won the Tour de France a record seven consecutive times, competing at an average of 26 miles per hour one year.
Although a ton of people think he went to UT-Austin because he's such an avid fan of the school, he's just a homer, as he claims to be a towny from the city.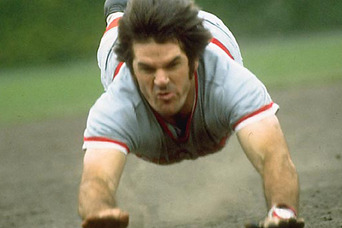 MLB's all-time hits leader may have screwed himself out of the Hall by betting on baseball, but that doesn't mean Charlie Hustle isn't still considered one of the best players to ever slide on some dirt—which he did a lot!
Owning 4,256 career hits and carrying a .303 career average is evidence enough for Rose to be amongst the hardest workers in the game. It's a shame his lack of judgement cost him that "official" recognition, though he still hopes to be reinstated for Cooperstown at some point.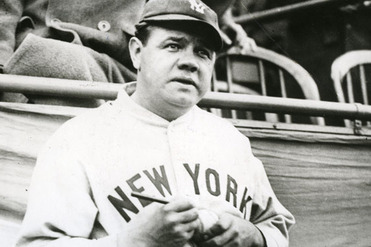 What's there left to be said about the Babe?
He revolutionized the sport of baseball by adding strength that no one had ever seen before him. He still holds MLB power numbers and is probably responsible for the pampered lifestyle so many athletes since have endured—although that's just personal speculation.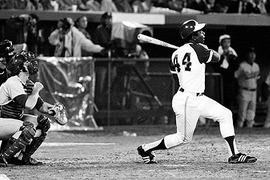 While his athletic dominance garnered plenty of attention from local colleges around his hometown of Mobile, Alabama, Aaron decided to pass on all the offers and pursue a pro baseball career.
After gaining recognition for breaking the all-time home run record (since broken again) as well as winning a World Series ring and an insane 25 All-Star selections, we'd say the "Hammer" made the right call.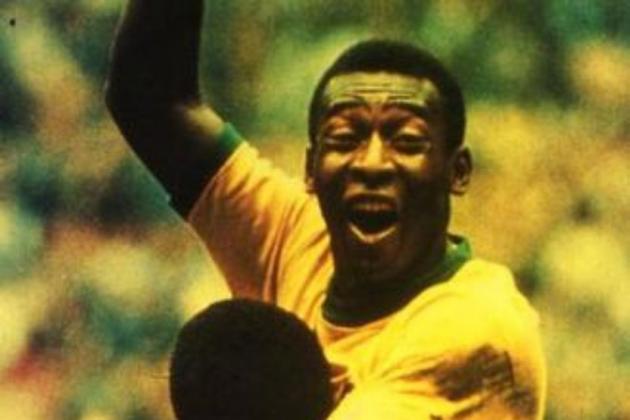 You know how the Brazilian team is known for its flashy style of play, swagger and charisma? You can go ahead and thank Pele for that.
Not only did he win three World Cup titles, but he helped introduce the game of soccer to Americans by joining the since defunct North American Soccer League—way before the MLS was even thought about.
His role as an Ambassador for the game is well-documented, as he continues to help expand the game and goodwill across all sports.
Few believe there's a better all-around baseball player than Willie Mays. If you had to build the perfect athlete, he was it. Strong, fast and smart, Mays was a 24-time All-Star and led the Giants franchise to a World Series title in 1954—while making one of the most recognized catches in baseball.
After winning pretty much every honor imaginable, including Humanitarian awards, he was a first ballot Hall of Famer (inducted in 1979) and had his No. 24 retired by the Giants franchise, while being named to the All-Time MLB and All-Century teams.
To put it bluntly, in an All-Time draft, you're probably choosing "Say Hey" first.
With a nickname like "The Great One," you've got a lot of pressure to be, well, just that. But Gretzky didn't buckle under the pressure, as he eclipsed the NHL's all-time points, goals, and assists records.
The Hall of Famer from Ontario, Canada also won two Stanley Cups, a record nine league MVP trophies and fathered to one of the hottest daughters of an athlete we've ever seen. It's pretty clear everything he does has to be great!
How can there be anyone else here? He not only self-pronounced himself to be the world's greatest—way before it was cool—but he backed it up by pulverizing anyone who wanted to try and cross his path.
He wasn't only the king of physical force, but he mentally irritated opponents with his brash and cocky sayings, putting other fighters in a hole before even stepping in the ring with them.