5 Things We've Learned from Atlanta Falcons Minicamp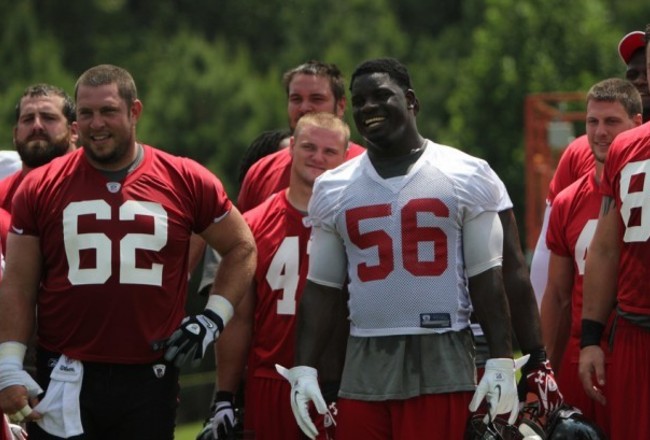 The Falcons are all smiles after completing minicamp on Thursday (photo courtesy of the Atlanta Falcons).

The Atlanta Falcons wrapped up their 2012 minicamp on Thursday after running through five sessions in three days. The feeling around the facility is upbeat as the team welcomed new players and coaches and got to work installing their new 2012 playbook.
Cornerback Asante Samuel and linebacker Lofa Tatupu could make instant impacts on this team after being brought in prior to the NFL draft; Samuel via trade and Tatupu through free agency. However, those weren't the only new additions.
Both coordinators are new to the Falcons in what is the first time in the Mike Smith era that he's replaced either. Mike Nolan on defense and Dirk Koetter on offense will bring their own twists and wrinkles to an established Falcons scheme, and try to push the franchise to new levels.
The Falcons will start training camp in July and don't have any organized activities until then. That said, here are five things we've learned from the Atlanta Falcons' minicamp.
Keep Reading