Inside Ohio State Football with Cameron Burrows Part 2
June 21, 2012

After interviewing Billy Price, it was very evident that Cameron Burrows has emerged as a key leader—if not the key leader of the 2013 recruiting class.  Cameron gave us a lot of insight in his first interview on things like recruiting, Jim Tressel, Urban Meyer and when he thinks OSU will win it all.  Because he is the leader of the 2013 class, I thought it would be great to check in with him from time to time to try to gauge the pulse of the 2013 class.  Thanks also to Grant Kunkle for suggesting some questions to ask.
Being the first to commit in 2013, did you feel that it automatically brought on the responsibility of being the "leader?"
CB: I feel I am a natural leader. Even if I was not the first to commit, I believe I would still be trying to lead the class.
You have been at various camps with fellow recruits. Can you tell me more about:
Jalin Marshall?
CB:  I have known him since the 3rd grade, so the camps did not reveal much. At camp, he beat most of his defenders. We went against each other once, and it was a draw between him and me as the ball was thrown out of bounds.
Jayme Thompson?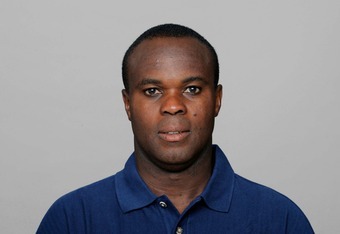 Getty Images/Getty Images
CB: He looked really good; he is a safety, so one-on-one really is not his thing.
Shane Morris, Michigan's QB recruit, was at a camp you participated in. How did he look?
CB:  He looked good from what I saw, but I was mainly with the DBs.
Tell me about the Opening?
CB: I am looking forward to the seven-on-seven tournaments and which NFL pros will be there. Ezekiel Elliott, Jayme Thompson, Jalin Marshall, Billy Price and I think Joey Bosa are other 2013 Buckeye commits that are coming with me.
Anyone there that you will try to talk too?
CB: No.
How many recruits are you talking to that you think will commit to Ohio State? CB: I am working on two guys right now that I think will come to OSU.
Knowing Mike McCray like you do, is there any chance he flips; are you trying to convince him to change his mind?
CB: I have no idea. I am not really working on him because I do not want to pressure him. I know how he is.
Favorite food?
CB: Chicken Parmigiana.
Favorite movie?
CB: Seven Pounds.
Favorite TV Show?
CB: Criminal Minds.
Hobbies?
CB: Listening to music.