NBA Draft 2012: Grading All 30 Picks in Chad Ford's Latest Mock Draft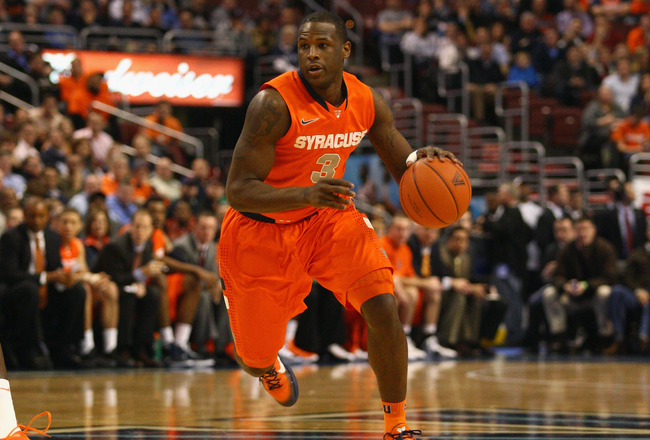 Chris Chambers/Getty Images
The 2012 NBA draft is just one week away, and that means mock drafts are coming out in full force.
While there are hundreds to check out, there are some that have better reputations than others, and that includes the mock draft done by ESPN NBA writer, Chad Ford.
Instead of creating another mock draft, it's time to hand out grades to an expert's mock draft. Grades will be passed out as if the pick was actually made by each NBA team.
Ahead are grades for all 30 picks of Chad Ford's latest 2012 NBA mock draft.
1. New Orleans Hornets, Anthony Davis: A+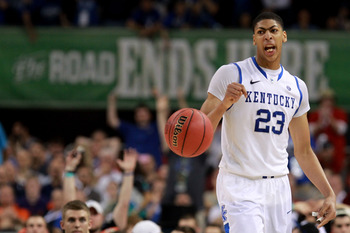 Ronald Martinez/Getty Images
The New Orleans Hornets drafting Anthony Davis is about as safe a bet as you can get.
Davis not only is a legitimate defender, he also has the ability to spread the floor with his perimeter shooting. Davis is one of the most versatile power forwards in recent memory, and that's what makes him such a special prospect.
It's clear that the Hornets truly want Davis, especially after they turned down the Cleveland Cavaliers' offer of the Nos. 4, 24, 33 and 34 picks for the Hornets overall No. 1 pick.
Drafting Davis is the best move the Hornets can make with their top pick, as it gives the Hornets the franchise player they need.
2. Charlotte Bobcats, Thomas Robinson: C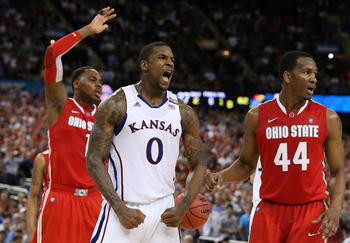 Jeff Gross/Getty Images
Thomas Robinson is certainly a solid prospect, but he's not the player that the Charlotte Bobcats need to draft with the No. 2 pick.
The Bobcats need to draft an elite scorer, who can help them improve their 30th ranked offense. Robinson isn't necessarily that player, and that's why this projected pick gets a solid "C."
While Robinson could turn into a solid power forward in the NBA, there's more questions surrounding his ability to transition into the NBA than there are answers and that's why the Bobcats should pass on him.
Instead, the Bobcats should draft Bradley Beal, who could very well be the franchise player they've been looking for—for quite some time. The Bobcats have so many holes on their depth chart though that drafting Robinson wouldn't be an absolute disaster.
3. Washington Wizards, Bradley Beal: A+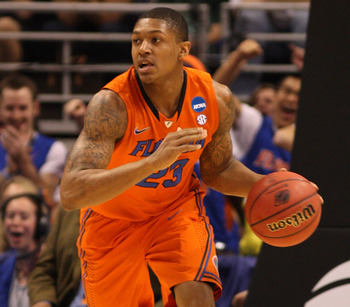 Christian Petersen/Getty Images
If the Charlotte Bobcats pass on Bradley Beal, the smartest move the Wizards can make is to draft Beal, as he's quite possibly the purest scorer in this year's draft.
Without Nick Young, the Wizards need a player to step in and be John Wall's backcourt partner and there's no doubt that Beal can do just that.
Beal has an NBA-ready frame and when you mix that with his pure ability to score, and that's exactly what the Wizards need to get out of the draft.
Whoever drafts Beal will be getting one of the best players in the draft, and if the Wizards grab him they may be able to be a legitimate playoff contender in the Eastern Conference. That's how good of a prospect he is.
4. Cleveland Cavaliers, Michael Kidd-Gilchrist: B+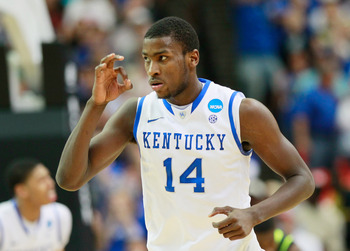 Kevin C. Cox/Getty Images
If Michael Kidd-Gilchrist is available, and Bradley Beal is off the board, the Cavaliers can't do any better than pulling the trigger on one of the most athletically gifted players in the draft.
Kidd-Gilchrist would be able to step into the Cavaliers' starting rotation and make an immediate impact on the wing.
While Harrison Barnes might be the safer bet here, there's no doubt that Kidd-Gilchrist has a higher upside, and it will be hard for the Cavaliers to look past that.
Kidd-Gilchrist is an elite scorer and he's also a physical perimeter defender, which is something the Cavaliers lacked this past season. With Kidd-Gilchrist anchoring the wing, the Cavaliers could be a playoff team in the East next season.
5. Sacramento Kings, Harrison Barnes: C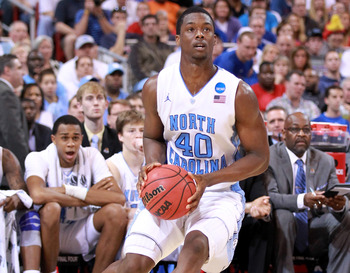 Andy Lyons/Getty Images
With uncertainty surrounding Tyreke Evans' future in Sacramento, the Kings could certainly look to add depth at the small forward position through the draft, but doing that with their lottery pick doesn't make sense.
Harrison Barnes is certainly one of the most mature and developed talents in the 2012 NBA draft, but the Kings need to find DeMarcus Cousins' frontcourt partner before they look towards adding depth on the wing.
The Kings would be much wiser to use their pick on a center prospect like Andre Drummond if he's still available when they pick.
The only thing saving this pick from being a lower grade is the fact that Barnes might be able to bring a much needed level of maturity to a young Kings' roster.
6. Portland Trail Blazers, Andre Drummond: B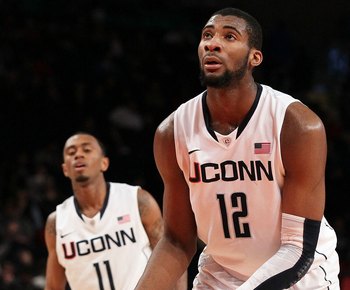 Jim McIsaac/Getty Images
If Andre Drummond falls past the Sacramento Kings and makes it to the Portland Trail Blazers at the No. 6 spot, the Blazers would be foolish to not take a chance on him.
Drummond certainly has a lot of growing to do before he can be a dominant center in the NBA, but with LaMarcus Aldridge as his frontcourt partner, Drummond's growth could happen sooner than later.
By drafting Drummond, the Blazers can shift their focus with their No. 11 pick to finding the point guard that can help their team become dominant in the Western Conference once again.
The only reason why this grade isn't higher than a "B" is because the Blazers could have a chance at grabbing Damian Lillard with this pick and going after Meyers Leonard or Tyler Zeller with their other lottery pick, which could end up being the better option for the Blazers' future.
7. Golden State Warriors, Dion Waiters: C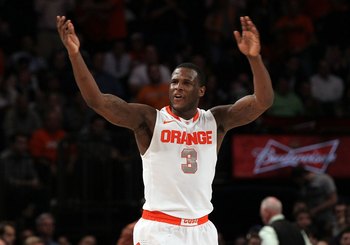 Jim McIsaac/Getty Images
While Dion Waiters' stock is certainly soaring as of late, there's no need for the Golden State Warriors to go after him.
They'd be better off trading back into the draft and focusing more on needs they have at the small forward position and in their frontcourt coming off the bench.
Waiters could very well be one of the best combo guards in the draft, but that doesn't mean the Warriors should go after him, because they have Stephen Curry and Klay Thompson to bolster their backcourt.
Drafting Waiters would be a perfect example of drafting the best player on the board instead of drafting for need, and that's not what the Warriors need to do.
8. Toronto Raptors, Damian Lillard: A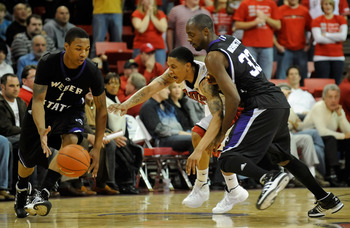 Ethan Miller/Getty Images
Damian Lillard is one of the most exciting prospects in the 2012 NBA draft.
He's an offensively explosive point guard, who also happens to be one of the hardest working players in the entire draft.
While the Raptors still have Jose Calderon at the point, they could certainly benefit from bringing Lillard off the bench to provide scoring at both the one and two-guard spot.
After ending the 2011-12 season with the 28th ranked offense, adding scoring is an absolute must for the Raptors, and drafting Lillard would do just that.
9. Detroit Pistons, John Henson: B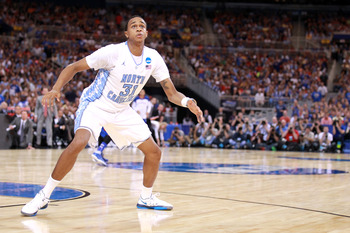 Andy Lyons/Getty Images
With Jared Sullinger's back issues coming to light, the best available power forward in the draft, behind Anthony Davis and Thomas Robinson, is undoubtedly John Henson.
The Pistons would be making a great move by going after Henson.
While Henson needs to seriously add some strength before he can be a consistently productive power forward in the NBA, there's no doubt that he has the fundamental talent and legitimate defensive skills it takes to excel at the next level.
Henson and Greg Monroe could help give the Pistons one of the most exciting front courts in the game, and that's a reason to be excited about this pick for Detroit.
10. New Orleans Hornets, Austin Rivers: B-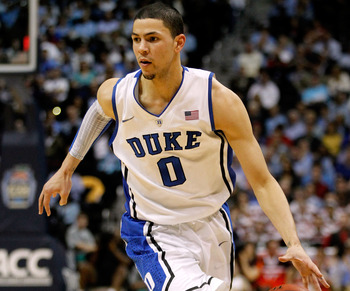 Streeter Lecka/Getty Images
The New Orleans Hornets could certainly go a lot of ways with the No. 10 overall pick, and while going with Austin Rivers is enticing, it would be a bit of a stretch.
Rivers is a true combo-guard, with serious questions regarding his efficiency and his ability to be a legitimate defender in the NBA.
He also happens to be a prospect with a lot of upside because of his elite scoring ability and the fact that he grew up learning the game from Celtics' coach Doc Rivers.
The Hornets could certainly benefit from adding scoring to their lineup and while going with Rivers might give them that production, it also is a risk move to make, especially with other shooting guards, like Terrence Ross and Jeremy Lamb available.
11. Portland Trail Blazers, Jeremy Lamb: C-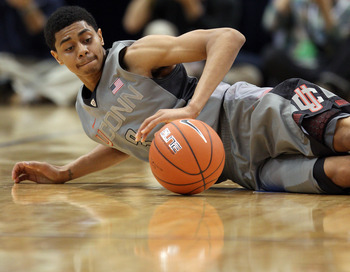 Elsa/Getty Images
Drafting Jeremy Lamb would be somewhat of a head-scratcher for the Portland Trail Blazers.
They have Wesley Matthews at the two-guard spot, and they have bigger needs to fill—specifically at the point guard position.
With players like Kendall Marshall still available, the Trail Blazers would be wiser to trade back into the draft where they could maximize the value of their pick while also being able to draft a point guard like Marshall or even Marquis Teague.
While Lamb might be the best scorer left on the board, the Blazers need to focus on their more pressing needs, and that's why drafting Lamb would be such a questionable pick to make.
12. Milwaukee Bucks, Meyers Leonard: B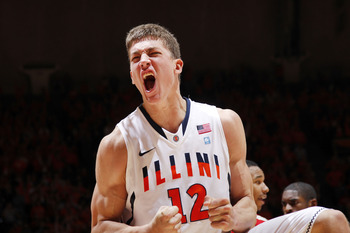 Joe Robbins/Getty Images
After trading away Andrew Bogut this past season, the Milwaukee Bucks' biggest need exists at the center spot.
With both Tyler Zeller and Meyers Leonard available, the Bucks would be making the wiser choice by going with Leonard.
While Zeller might be the safer bet for the immediate future, Leonard has the raw potential and athletic talent, combined with his 7'1'' frame, that could help him develop into a more solidified center in the NBA for the long-term.
Leonard might be a project player for the Bucks, but the potential that exists in his game is worth the risk of drafting him at the end of the lottery.
13. Phoenix Suns, Terrence Ross: F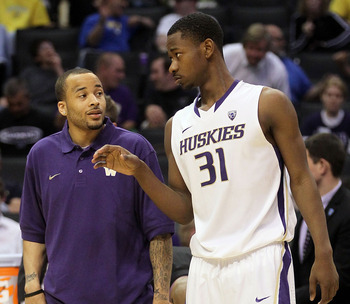 Jeff Gross/Getty Images
If Kendall Marshall is still on the board, as he is in Ford's mock draft, the Phoenix Suns would be ridiculously foolish to pass on him for a player like Terrence Ross.
While Ross is talented scorer, the Suns need to find a franchise point guard more than they need to add scoring at the shooting guard spot.
With uncertainty surrounding Steve Nash's future in Phoenix, the Suns' biggest need in the draft is to find a player who can be their franchise point guard, and Marshall is that guy.
If the Suns waste their No. 13 pick on Ross, they could be making the biggest mistake of the 2012 draft, and that's the last thing the Suns need to do.
14. Houston Rockets, Tyler Zeller: B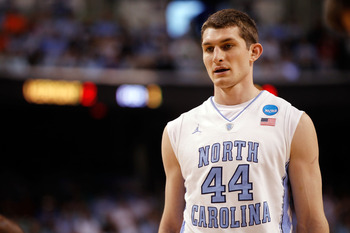 Mike Ehrmann/Getty Images
The Houston Rockets need a center, there's no doubt about that. And that's why they'll almost certainly be taking the best available center prospect on the board with their first pick in the first round.
If Tyler Zeller is available his name will certainly be called by the Rockets, and that's good news for both parties.
While Zeller doesn't have the most polish on his post game, he has a solid mid-range jumper that he can use to help spread the floor for the Rockets' offense.
Even if there are questions surrounding Zeller's franchise potential, there's no doubt that his seven-foot frame will be too enticing for the Rockets to pass on. With some coaching and veteran mentoring, Zeller could turn into a solid center for the Rockets.
15. Philadelphia 76ers, Terrence Jones: C-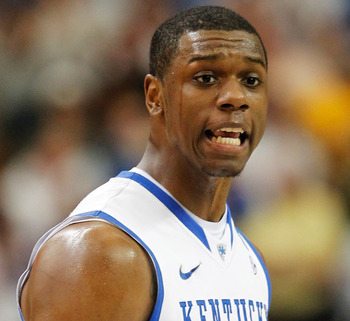 Streeter Lecka/Getty Images
Drafting Jared Sullinger makes much more sense here for the Philadelphia 76ers than going after Terrence Jones.
Sullinger is a much more fundamental player in the paint and that's what the 76ers need.
The last thing the 76ers need is a player who's heart and intensity is often called into question. That's exactly what they'd be getting if they draft Jones.
While Jones has a high upside, there's also a high level of risk, and that doesn't exist nearly as much with a player like Sullinger. I'd take Sullinger's health risks over Jones' immaturity any day of the week, and the 76ers should too. With that being said, drafting Jones would still be an attempt by the 76ers to fill a need they have, and that's what saves this pick from being a failure.
16. Houston Rockets, Arnett Moultrie: B-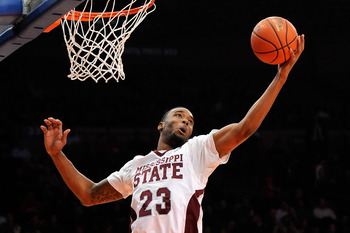 Patrick McDermott/Getty Images
No one knows what's going to happen with the Houston Rockets' roster this offseason and regardless of what happens, they absolutely must get bigger and more productive in the frontcourt.
Drafting an athletic and versatile power forward like Arnett Moultrie would do just that, and it would be a wise move to make.
Moultrie is also one of the best rebounders in the draft, which the Rockets could certainly benefit from.
After taking Tyler Zeller a few picks before, the Rockets could form an impressive frontcourt duo that could be dominant in the NBA for years to come. Selecting Moultrie would be a great pick for the Rockets, because at worst, it would give them solid bench production, which is something they lacked last season.
17. Dallas Mavericks, Kendall Marshall: A+
Streeter Lecka/Getty Images
If Kendall Marshall falls all the way to the Dallas Mavericks in the first round, at the No. 17 spot, the Mavs could make the steal of the draft.
Marshall is an NBA-ready point guard who plays like a true point guard. He's excellent at facilitating the offense to teammates, and he also knows how to score when his team needs him to.
Does that sound like a point guard you know? It should sound like Jason Kidd, because that's the kind of player that Marshall is.
No matter what happens with Kidd this offseason, the Mavericks would be wise to pull the trigger on Marshall because he could turn out to be the best point guard taken in the 2012 NBA draft.
18. Minnesota Timberwolves, Fab Melo: D-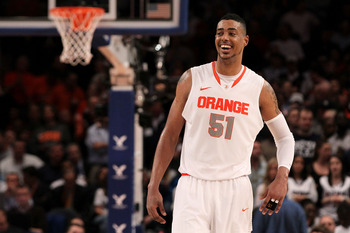 Jim McIsaac/Getty Images
Drafting Fab Melo so high isn't the smartest move the Timberwolves could make, and it also doesn't really fit the most glaring hole in their depth chart.
The Timberwolves would be much better off going after a shooting guard who can bolster their backcourt, like Tony Wroten Jr. or even John Jenkins.
If the Timberwolves feel like those picks are too far of a stretch, they'd be wiser to trade back into the second round and try to find a shooting guard there than going after a developmental prospect like Fab Melo.
19. Orlando Magic, Perry Jones III: C+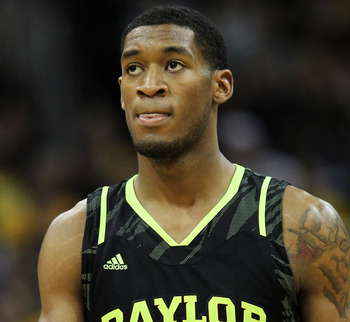 Jamie Squire/Getty Images
I find it hard to believe that Perry Jones III will fall this far in the draft (which is part of why the picks gets a C+), but if he does, he's not exactly the player that the Magic need on their roster.
Jones is a 6'10'', 234-pound, extremely athletic forward, who will most likely be forced into the power forward position in the NBA.
As a power forward he doesn't really fit into the Magic's system, as they already have a power forward in Ryan Anderson, who plays more like a swingman than a true power forward.
The Magic need a power forward who can bang in the paint, and Jones isn't that player. A wiser pick for the Magic to make here would be to go after a fundamentally sound prospect like Jared Sullinger.
20. Denver Nuggets, Jared Sullinger: F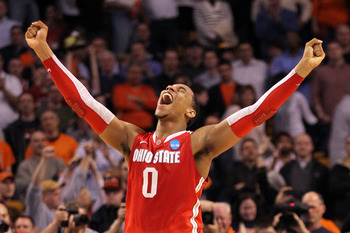 Jim Rogash/Getty Images
Being able to draft Jared Sullinger this late in the draft would be an absolute steal for a number of teams, but the Nuggets aren't one of them.
The Nuggets have Al Harrington, who had a solid 2011-12 campaign, and Kenneth Faried at the power forward spot, and the last thing they need is to take a risk on an injury-prone power forward in the draft.
Drafting Sullinger would be an interesting move for the Nuggets to say the least, and in all honesty, I think it would be a waste of their first-round draft pick.
Sullinger could turn out to be a solid player in the NBA, but behind Faried and Harrington on the depth chart isn't a place where he show off his potential, which makes this pick by Ford a head-scratcher to say the least.
21. Boston Celtics, Andrew Nicholson: A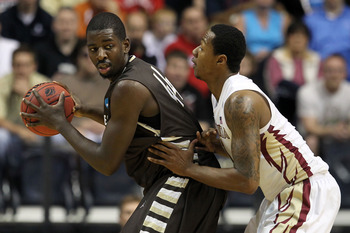 Jamie Squire/Getty Images
Andrew Nicholson is one of the safer picks of the draft.
He's mature, developed and he's also one of the more fundamentally sound prospects at the power forward position.
No matter what happens with Kevin Garnett this offseason, drafting Nicholson is absolutely the right move for the Celtics to make.
Nicholson can either develop behind Garnett, if he's re-signed, or he can be a productive member of the Celtics' frontcourt right off the bat. Nicholson's physical play would fit well within the system that Doc Rivers has in Boston.
22. Boston Celtics, Moe Harkless: B+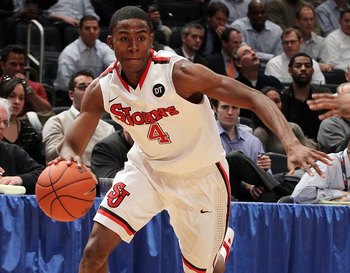 Jim McIsaac/Getty Images
The Boston Celtics certainly have quite an opportunity with back-to-back picks in the draft, and going with an athletic scorer like Moe Harkless would certainly be taking advantage of that opportunity.
With their roster up in the air heading into next season, the Celtics certainly need to add some scoring both in the starting lineup and coming off the bench, and while Harkless is a raw potential, scoring is what he does best.
While some see Harkless as a risk, I see him as an athletic, offensively-talented player who the Celtics can use to build around the new future of their franchise—Rajon Rondo.
Harkless might take some time to develop, but once he catches up to the speed of the NBA he'll be able to develop into an elite scorer in the league.
23. Atlanta Hawks, Royce White: B-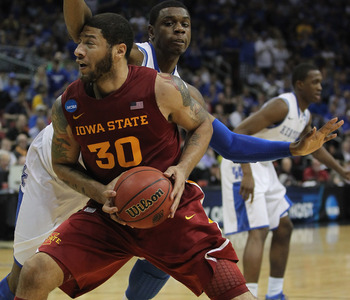 Jonathan Daniel/Getty Images
Royce White is one of the enigmas of the 2012 NBA draft. He's a 6'8'', 260-pound forward who loves to play more like he's out on a street court than playing organized basketball.
That's not a stab at White; it's just the kind of player he is. If the Hawks can understand that then drafting him and letting him run loose in their system is a great move to make.
The main reason why this pick isn't graded higher though is because White could very well end up being a bust, with all the baggage he brings to the team that drafts him.
If White can mature, there's no doubt that he'll be one of the best players coming out of the draft. If he doesn't mature, he'll be out of the league in the next few years.
24. Cleveland Cavaliers, Quincy Miller: B+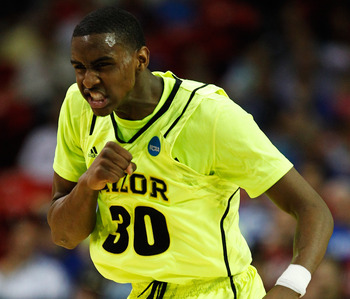 Streeter Lecka/Getty Images
Quincy Miller was once considered a lottery pick, but after a lackluster performance at the 2012 draft combine his stock took quite a hit.
That doesn't mean he's not capable at performing at that level though.
Miller is one of the most athletic and raw players in the draft, and the Cavaliers can benefit from injecting that into their lineup, especially if they're able to to bring him off the bench.
While Miller is a high risk/extremely-high reward pick, the Cavaliers have two more picks in the second round that they could use on athletic wingman just in case Miller doesn't work out. Taking a risk on an athletic freak of nature is never a bad idea, especially when it's late in the first round.
25. Memphis Grizzlies, Tony Wroten Jr.: A-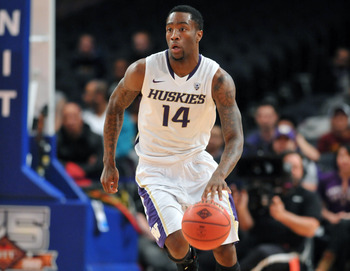 Jason Szenes/Getty Images
Tony Wroten Jr. is a talented point guard who probably should've stayed in college for one more year.
Entering the draft after his freshman year at Washington was risk, but it will certainly pay off if he's able to get drafted by the Memphis Grizzlies.
With no real backup for Mike Conley, the Grizzlies would be wise to draft Wroten as he could fill that void. Wroten could also add production at the two-guard spot because of his size and his pure ability to score.
Landing Wroten with the No. 25 pick in the draft would be a quite a steal for the Grizzlies and it could end up being one of the best picks of the 2012 NBA draft.
26. Indiana Pacers, Marquis Teague: C
Andy Lyons/Getty Images
Drafting Marquis Teague doesn't really make sense for the Indiana Pacers.
They already have Darren Collison and George Hill, who's a restricted free agent—$3.1 million qualifying offer—and drafting a point guard like Teague wouldn't be the smartest move for them to make.
The only saving grace for this pick is the fact that Teague could also fit in as a shooting guard for the Pacers if they needed him to.
Even if the Pacers plan on trading one of their point guards to make room for Teague, this pick still doesn't make much sense as their backcourt is quite functional at the moment.
27. Miami Heat, Draymond Green: A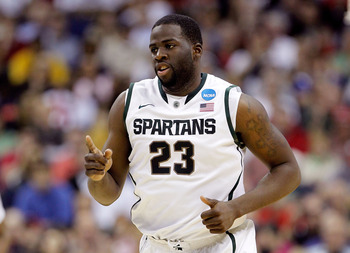 Rob Carr/Getty Images
The Miami Heat could have a very different roster when the 2012-13 season starts, and if Draymond Green is a reason for that, the Heat will be in a good place.
Green is one of the most mature, hardworking, and NBA-ready players in the draft. He also just so happens to be one of the most versatile players as well.
Green certainly is an undersized power forward, but he's physical and tough enough to bang with most power forwards in the NBA. Greens' biggest strength though is his ability to take his game to the perimeter and expose bigger players away from the basket.
That's exactly what Green would do with the Heat, and that's something the Heat could seriously benefit from.
28. Oklahoma City Thunder, Evan Fournier: D+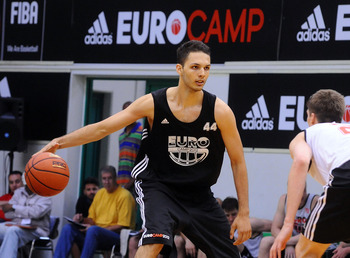 Roberto Serra/Iguana Press/Getty Images
This draft pick just doesn't make sense for the Thunder.
Drafting Fournier is like cloning Thabo Sefolosha, without the defensive skills, and with a bit more shooting touch.
The Thunder need to draft a player to bolster their bench, but there's no guarantee that Fournier will even be coming to the NBA next season.
A smarter pick for the Thunder to make would be going after a player like Festus Ezeli who can come in and bolster their frontcourt production off the bench.
29. Chicago Bulls, John Jenkins: A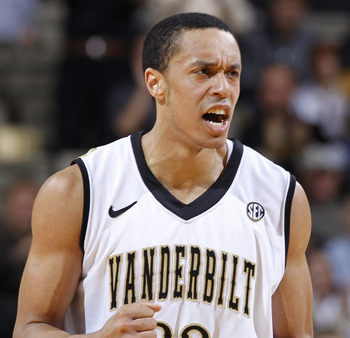 Joe Robbins/Getty Images
Drafting a player like John Jenkins is exactly what the Bulls need to do, and that's the main reason why this pick is such a smart move.
Regardless of when Derrick Rose returns to the court next season, the Bulls' biggest need is to fill the hole they have at the shooting guard position.
John Jenkins might not be the most complete shooting guard in the draft, but he absolutely knows how to score the ball, and that's something the Bulls can use immediately, either in the starting lineup or coming off the bench.
30. Golden State Warriors, Jeff Taylor: B-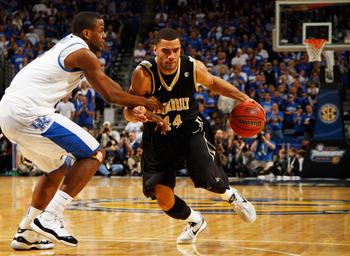 Chris Graythen/Getty Images
Jeff Taylor is just what the Golden State Warriors need. He's an athletic scorer who can run the floor at the wing, and he's the kind of player who can in and produce immediately.
Taylor, at 6'7'' and 212 pounds, has an NBA-ready frame and he could certainly end up being the steal of the draft if he falls to the Warriors with the last pick of the first round.
In addition to his ability to score, he's also one of the better perimeter defenders and that is certainly something the "no-defense" Warriors can benefit from.
Keep Reading