Dallas Stars: 5 Players to Compare Jamie Benn to for His Next Contract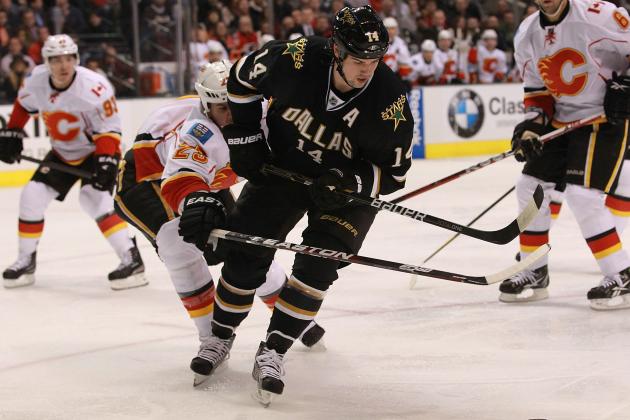 Ronald Martinez/Getty Images

Jamie Benn of the Dallas Stars has finished the final season of his contract, but is still a restricted free agent. The only way the Stars don't lock him up on a long-term deal is if he decides to take a shorter one in hopes of angling for a bigger contract down the road.
However, even if Benn decides to take a three-year deal over a six-year deal, the Stars plan on keeping him for the long haul.
Between the 2008 and 2010 offseasons, there were five contracts that stood out as potential guidelines for Benn's contract negotiations. All of the contracts were signed by restricted free agents with similar production to Benn.
Begin Slideshow

»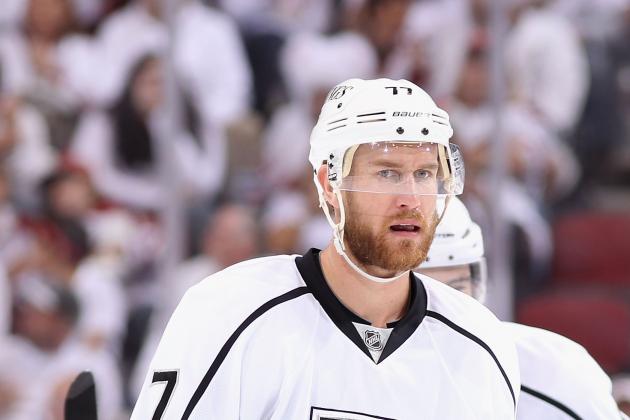 Christian Petersen/Getty Images

In the 2008 offseason, Jeff Carter signed a three-year $15 million contract as a restricted free agent.
Carter and Benn had very similar starts to their careers. In their respective rookie seasons, for example, Carter only scored one more goal than Benn.
During their sophomore campaigns, both players missed a significant chunk of time, but Benn had 56 points to Carter's 37 in seven less games. The key is that both were on pace to shatter the marks they set as rookies.
Carter signed his big deal for three years after posting a 53-point season. Meanwhile, Benn just had his best season to date with 63 points.
This is a good point of reference for a potential short-term deal if Benn's plan is to get a much more lucrative future contract down the line.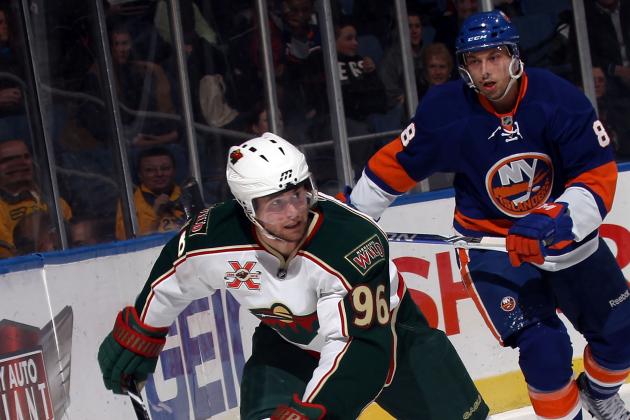 Bruce Bennett/Getty Images

Like Carter, Pierre-Marc Bouchard was a restricted free agent in 2008 when he signed his five-year $20.4 million contract.
Bouchard earned that contract by putting up three solid seasons that consisted of 59, 57 and 63 points from 2005 to the 2007-08 seasons.

The $4 million average isn't a devastating hit on the cap, but Bouchard has missed substantial time in three of the past four seasons. Benn hasn't played a full season since his rookie year, either, but injuries aren't a big issue with him.
A deal like this would be easy to swallow for both Benn and the Stars.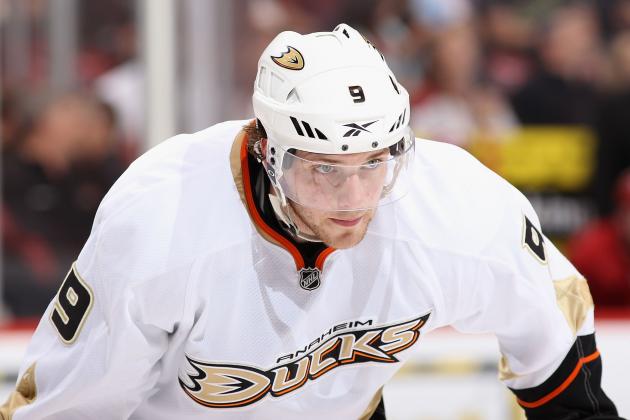 Christian Petersen/Getty Images

In 2010, Bobby Ryan inked a five-year $25.5 million deal with the Anaheim Ducks.
Unlike Benn, Ryan didn't spend three full years at the NHL level before his deal was up. He spent some time in the minors, but broke out in the 2008-09 season when he scored 57 points in 64 games.
In Ryan's first full season, he scored 64 points. In their limited experience, Ryan and Benn have had fairly similar production in overall points. A long-term deal at over $5 million a season would make both parties happy.
The chances of averaging more annually are slim, since last year Steven Stamkos of the Tampa Bay Lightning inked a deal that only averages $7.5 million per season.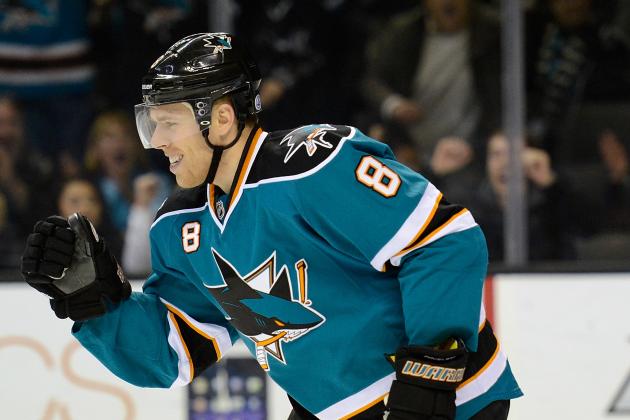 Thearon W. Henderson/Getty Images

Joe Pavelski signed his offer of four years and $16 million in 2010. After joining the team during the 2006-07 season, Pavelski showed improvement every year.
Pavelski's regular-season production wasn't on par with Benn's to the same point in his career, but wasn't far off.

After signing the deal, Pavelski has realized his potential. Benn has the possibility to outperform a contract that pays $4 million annually, but going off current production, it wouldn't be a bad deal for either side.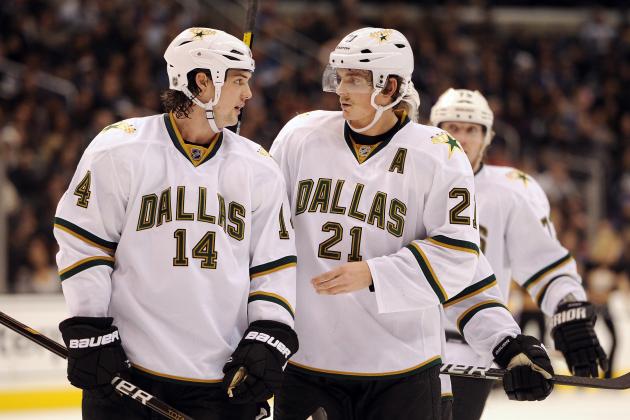 Harry How/Getty Images

Dallas Stars teammate Loui Eriksson can give Benn some guidance this offseason.
In 2010, Eriksson signed a six-year $25.6 million deal and has been one of the top and most consistent contributors for the Stars ever since.

Before signing his deal, Eriksson had only played two full seasons, but his play improved each time out. In the last year of his previous deal, he put up 71 points. That wasn't a contract-year fluke, because since then, the investment has paid off with 73 and 71-point campaigns.

A long-term contract for Benn would pay him based on his potential. If he can put up 70-plus points a season, it is worth the money. The best bet is his contract will be structured similarly to Eriksson's, with a slightly higher annual average.
Contact Mitch Klemp at MitchKlemp@yahoo.com and follow him on twitter @MeestaMitch