Who Cares About Kevin Durant vs. LeBron James in the 4th Quarter?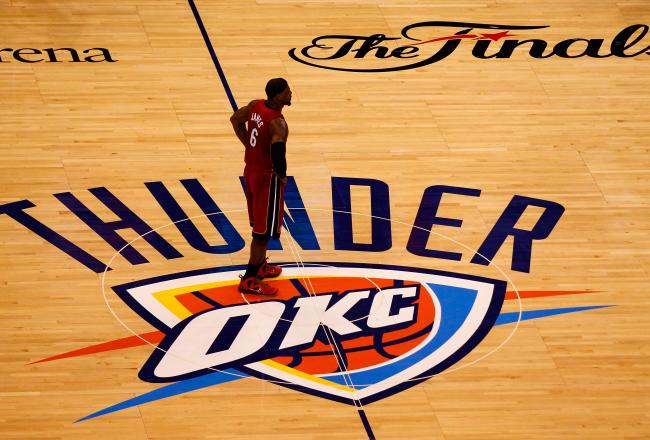 Mike Ehrmann/Getty Images
Kevin Durant had a brilliant fourth quarter in Game 1, scoring 17 points. LeBron James had a merely OK fourth quarter in Game 1, scoring seven points, and lending himself to some mathematically questionable scrutiny.
What I don't quite get is this: Why does the fourth quarter matter so much? The overarching truth is that Kevin Durant (36 points on 20 shots) played better than LeBron James (30 points on 24 shots) in Game 1. KD's production mostly came in the first and fourth stanzas, but who cares when great play happens so long as it does happen? A possession at the end of the game is worth just as much as a possession at the beginning. The important thing is that you play a good game.
While we want to make our most recent experience the most important one of them all, there is little evidence to suggest that "crunch time" is anything more than the part of the game we most remember. For all the dwelling on LeBron's fourth quarter troubles vs. Dallas, Miami would have won that series if his game averages equaled what he did in the regular season.
LeBron's issues in that Finals were greater than simply "fading" at the end. That was the media emphasis, but the bigger story was that LeBron failed to play well overall.
The hyper focus on "crunch time" is illogical and can be deceiving when we try to retell the story of how a game unfolded. Kevin Durant's quick first-quarter start was quite important in keeping OKC hanging through the early going. Do they make a second half comeback without his five-of-seven first period? I'm not so sure.
Also, the insistence on "fading" and "crunch time" takes the emphasis away from players and presumes that the timing itself is a greater factor than their efforts. Thabo Sefalosha played magnificent defense on LeBron James in the fourth quarter. Does he get widespread credit for his efforts? No, our demarcation of time gets most of the praise for keeping LeBron contained.
Perhaps we should stop focusing so much on the fourth quarter and its superstars. Perhaps we should widen our focus to the entirety of the game.
This article is
What is the duplicate article?
Why is this article offensive?
Where is this article plagiarized from?
Why is this article poorly edited?