London 2012: 5 Ways Team USA Will Suffer Because Miami Heat Are in NBA Finals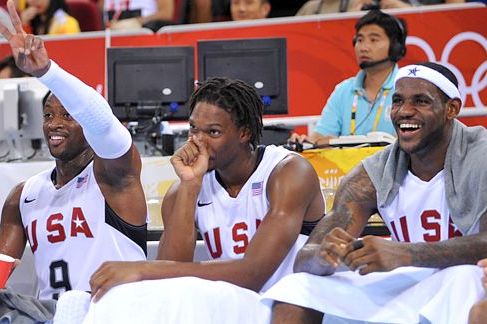 On Saturday night, the Miami Heat defeated the Boston Celtics in Game 7 of the Eastern Conference Finals and advanced to the championship against the Oklahoma City Thunder.
Even though this will make the fans in Miami happy for the time being, it will prove to be detrimental for the rest of the fans around the country and Team USA when the Olympics start in London next month.
This is because a quarter of Team USA's roster will be made up of Miami Heat players, including LeBron James, Dwyane Wade and Chris Bosh.
Here are five reasons these players and Team USA will suffer because the Heat are playing in the NBA Finals.
Begin Slideshow

»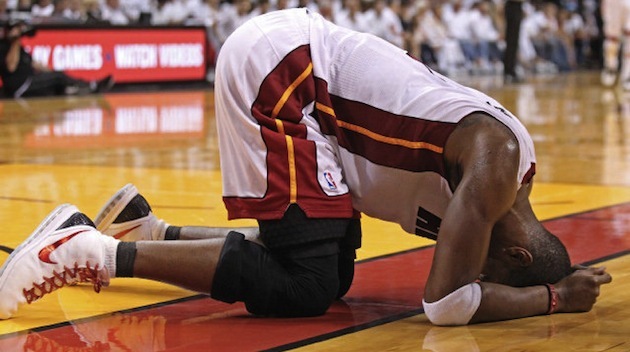 Chris Bosh suffered an abdominal strain during Game 1 of the Heat's second-round series against the Indiana Pacers.
This injury was severe enough to force him to miss the remaining five games of the second round plus the first four games of the Eastern Conference Finals against the Celtics.
Bosh returned in a limited role for Game 5, playing only 14 minutes, but it was only because the team was in trouble of losing their third straight game and going down 3-2 in the series, which they did anyway.
Bosh's minutes increased in both Game 6 and then Game 7, but he still hasn't started since returning from his injury.
If the Heat didn't advance to the Finals, Bosh would have had sufficient time to recover completely from the abdominal injury before the Olympics started. Instead, he will need to push through the pain if the Heat want to have any chance of defeating the Thunder.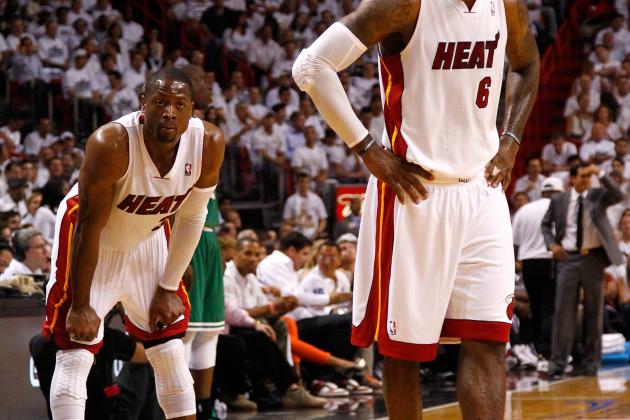 Mike Ehrmann/Getty Images

With Bosh out, LeBron James and Dwyane Wade have drastically stepped up their minutes this postseason.
After playing only 38 minutes per game in the opening round against the Knicks, James played 42.2 minutes per game against the Pacers and a ridiculous 45.9 minutes per game against the Celtics. The least amount of minutes he played in any game last series was 43, and he even played in all 48 minutes of Saturday night's Game 7.
Wade didn't play quite as much as James did, but still has logged a ton of minutes during these playoffs. Last series against the Celtics, Wade averaged 42.4 minutes per game, including one game where he played in 51 minutes, the most by any Heat player during these playoffs.
You have to assume these two players will be going all out during the Finals and will play just as many, if not more minutes, than they have so far in the playoffs.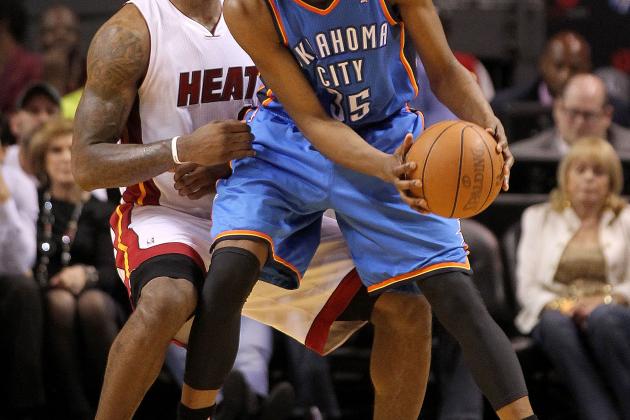 Mike Ehrmann/Getty Images

Two players that most people feel are the top two players in the entire NBA will be going head-to-head during this year's NBA Finals, LeBron James and Kevin Durant.
These will also be two of the guys responsible for leading Team USA during the next few Olympic games.
No matter which player comes out on top, someone will be left feeling bitter about falling just short of earning their first ring and will want to seek revenge on the other.
This is not a great quality for any team leaders to have, as they will be trying to outplay each other to prove who's better rather than working together towards the common goal.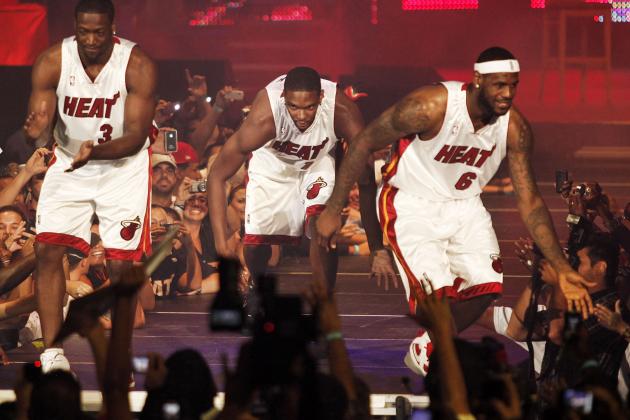 Marc Serota/Getty Images

Whether the Heat win or lose, LeBron James, Dwyane Wade and Chris Bosh will not be very focused on winning gold during the Olympics.
If they win, you know this team will be out celebrating their victory in style. We all saw the celebrations held when this team was first assembled and hadn't played a single game yet, so you can only imagine how much celebrating they'll do when they finally win it all for the first time.
If they lose, they'll only be thinking about why they lost in the finals once again and how they can improve the team and themselves for another run at it next season.
Either way, LBJ, D-Wade and Bosh will not be giving the Olympics their full attention when they start next month.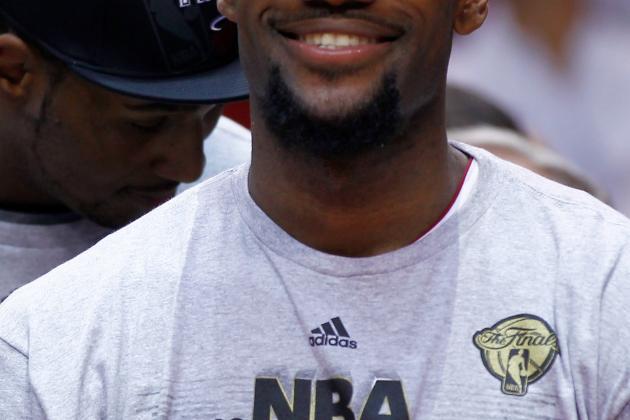 Mike Ehrmann/Getty Images

If the Heat had not made it to the Finals, James would have used the Olympics to prove he's still the greatest basketball player in the world today.
If he wins an NBA Championship, James will have accomplished everything he possibly can as a basketball player and will have nothing left to prove.
He has already won an Olympic gold medal and the NBA MVP award three times.
If he finally wins an NBA title, defeating Kevin Durant in the process, LBJ will have every accolade the NBA has to offer and will solidify himself as the best player on the planet.