Washington Redskins' Offseason Social Media Scrapbook: Custom RG3 Car Edition
June 8, 2012

In this installment of the NFC East social media scrapbook, we head to D.C., where Griffin Fever is infecting the nation's capital in scary ways. 
Dan Steinberg of the Washington Post's D.C. Sports Blog has two particularly awesome Twitpics from @recordsANDradio and @dduggs11 that summarize why Griffin probably wields more power than Obama in that town: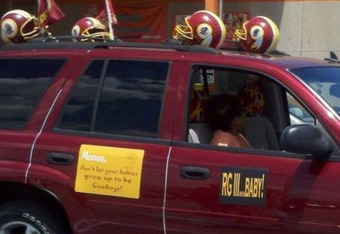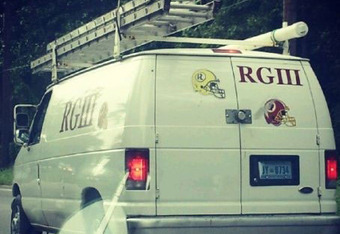 Sorry, but I have to give the edge to the first, burgundy-colored RG3-mobile. 
Meanwhile, John Keim of the Washington Examiner reminds us that this isn't the first time Washington sports fans have bought into a new quarterback, with this picture from three days ago: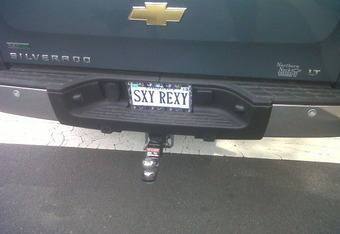 It's enough to make you wonder if Hogs fans out there are simply adding three roman numerals to their acronymic Rex Grossman "RG" shrines. 
So, what are some of the Redskins players up to this offseason? By way of their Twitter accounts, we've been able to glean only this much:
Brian Orakpo has been chilling with his "lil Rak":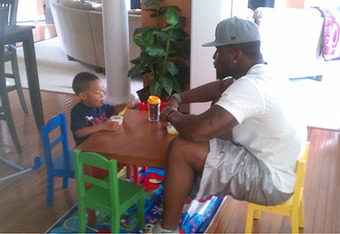 Stephen Bowen's been hitting the beach with two mini Bowens: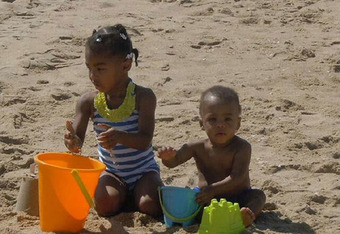 Pierre Garcon's been working on his smile: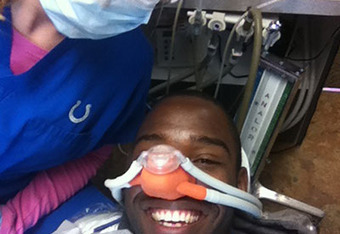 And Evan Royster's been snapping shots of his dates while they eat:
Remember: Only three more months of waiting.