NBA Rumors: 3 Reasons for NBA GMs to Avoid a Poisonous Steve Nash Contract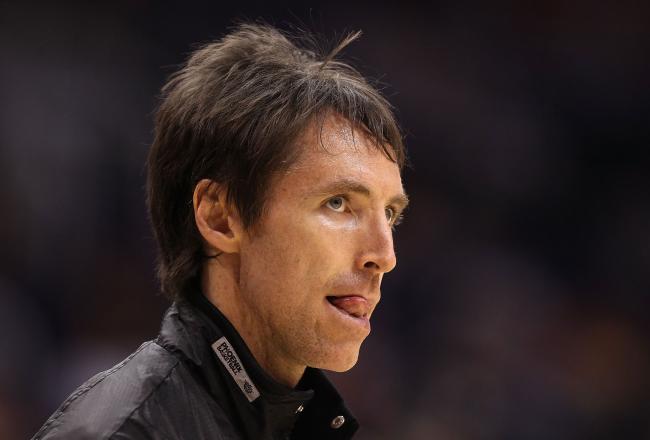 Christian Petersen/Getty Images
If free agent Steve Nash is willing to sign on with a contender at a bargain price, there's nothing not to like about adding him to the fold. The two-time MVP still has enough left in the tank to make some valuable contributions in the right kind of situation.
But, the 38-year-old isn't worth the price some teams may be willing to pay—especially for the number of year they'd have to pay for it.
According to ESPN's Marc Stein, Nash will be looking for a three-year deal this summer—a contract that would have him playing into his 40s.
He's been linked to the Chicago Bulls, and sources are apparently telling Marc Stein that the Toronto Raptors, Portland Trail Blazers and Brooklyn Nets are also in good positions to make a run at the quintessential pass-first PG.
Nash may indeed deserve one more lucrative deal—at least in honor of a truly remarkable career. Nevertheless, most general managers would be crazy to be on the other end of that deal, and here's why.
1. The Injury Risk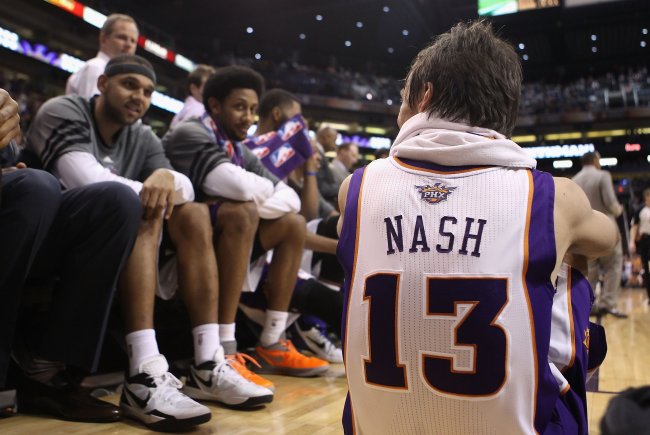 Christian Petersen/Getty Images
When compared to other athletes his age, Nash has actually been a model of resilience. He's only missed 20 games over the course of the last four seasons, and he remained plenty durable this season.
Still, the good fortune is bound to run out sooner or later.
The New York Post's Peter Vecsey reported that a source attributed Nash's reduced scoring output to back pain this season. If accurate, Nash's limitations could be a sign of things to come.
Of course, Nash didn't exactly see it that way (via ESPN's Marc Stein):
"It's been my best year physically from start to finish in a long time," Nash said. "Other than a little tweak (last week) against San Antonio, my back's been pretty close to 100 percent."
Some of Nash's luck can be attributed to the first-rate training staff in Phoenix—a luxury he may miss dearly if he signs on with another club. Nash also plays a pretty controlled game–he's never been especially explosive, and you won't find him hitting the floor too often.
Either way, we know Nash is at risk. It might we worth accepting that risk in the form of a one-year deal, but three years would be a mistake.
2. The Defensive Liability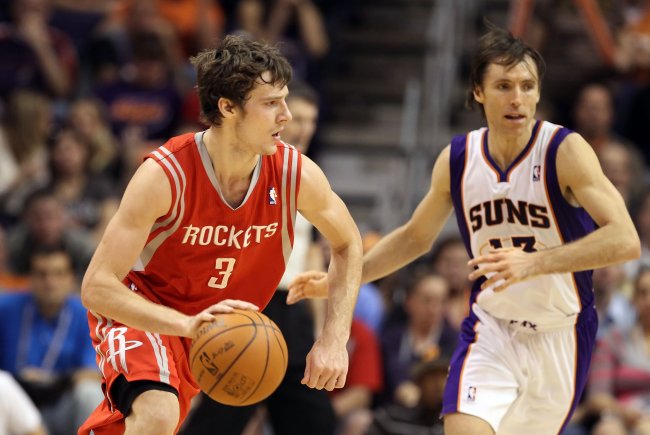 Christian Petersen/Getty Images
As much as Nash has done for the Suns' offense, he's never been a good defender. That's something that even his most stubborn apologists have to acknowledge. The very best Phoenix teams consistently came up short in the postseason, and the blame wasn't Mike D'Antoni's alone.
D'Antoni and Nash were ideal partners in so many ways, but they were also enablers. Nash made his coach's run-and-shoot philosophy look as exciting as ever, and D'Antoni made Nash's porous defense look like it was all part of the plan.
By the numbers, Nash detracts from his team's defensive efforts, and it's no surprise. His lateral quickness isn't especially good for a point guard, and he just doesn't have the physical tools to stop anyone. While his intelligent footwork may work wonders on the offensive end, it doesn't make him a capable defender.
For teams looking to take the next step, that matters. There are enough electric point guards in this league—Chris Paul, Deron Williams, Derrick Rose, Tony Parker, Rajon Rondo—that Nash can easily do more harm than good against.
3. The Opportunity Cost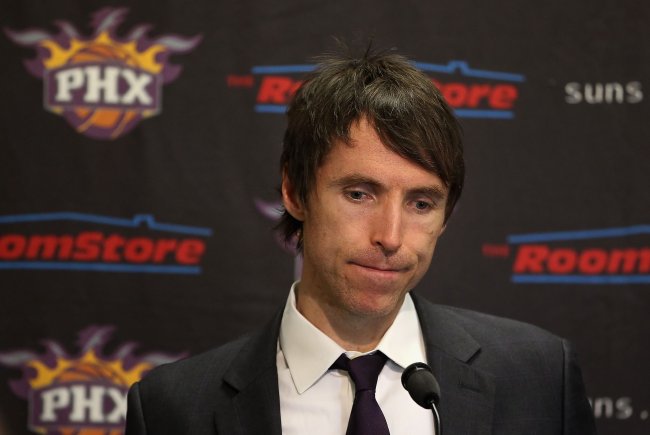 Christian Petersen/Getty Images
Nash is a luxury item in today's NBA. He may have been worth $10 million or more per season five years ago, but things have changed. Not only is he that much closer to physically breaking down, but the league has become more cost-conscious since the new Collective Bargaining Agreement went into effect this season.
Increased luxury taxes now make it a lot harder for owners to splurge on players well past their primes—no matter how iconic those players are.
More importantly, though, signing Nash would very likely mean foregoing other opportunities that come down the road. While it might be easy to stomach those missed opportunities for this upcoming season alone, the same can't be said for a three-year deal that could clog up between $7 and $10 million in cap space each season.
That's money that could go to younger stars, or split amongst high-impact role players. As good as Nash has been, he's not worth mortgaging a franchise's flexibility.
This article is
What is the duplicate article?
Why is this article offensive?
Where is this article plagiarized from?
Why is this article poorly edited?

Phoenix Suns: Like this team?