Pittsburgh Steelers: Breaking Down 7 Potential New Starters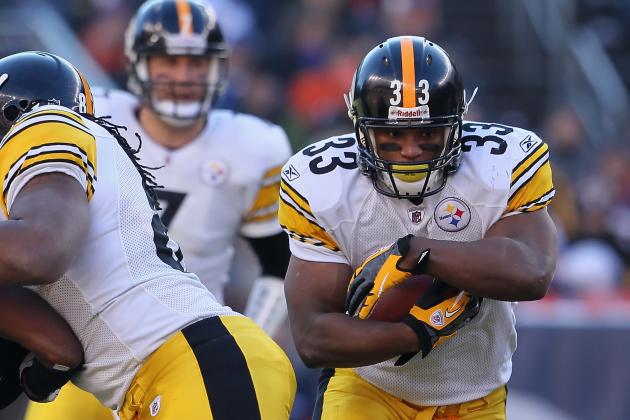 Jeff Gross/Getty Images

The Pittsburgh Steelers will have a much different feel this season. Gone are a number of longtime veteran starters that have left important voids on the field, meaning that there will be an infusion of new starters.
As many as seven positions will have new starters this year and for many teams, that would indicate a major roster turnover. For the Steelers, it signifies and upgraded roster.
On offense, Chris Kemoeatu was released and Rashard Mendenhall should start the season on the PUP list with an ACL injury. That freed up two positions, and David DeCastro and Mike Adams are two favorites as they compete to earn a starting job on the offensive line.
The defensive side of the ball lost its leader in James Farrior and William Gay left to play with the Arizona Cardinals, and Casey Hampton, like Mendenhall, should be on the PUP list to start the season.
Though he was only a part-time player, Farrior had a presence on the field and Gay had a very good season, but a number of young players will vie for his spot. Hampton has lost some effectiveness, but figures to make an impact when he returns to health.
With their outstanding drafts over the past couple of seasons, the Steelers have a number of young players ready to step in and perform at a high level while a number of veterans are expected to fill the other spots.
Here is a breakdown of the potential new starters for the 2012 season.
Begin Slideshow

»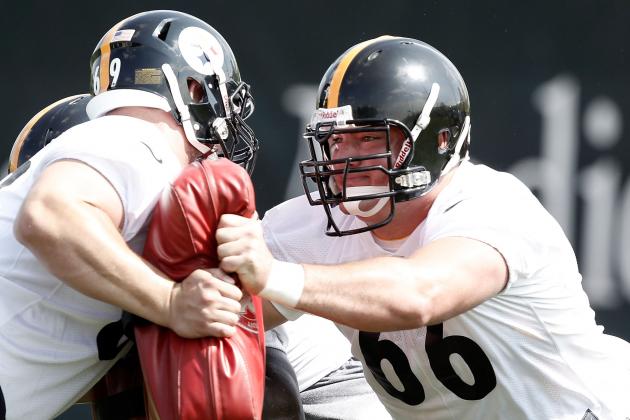 Jared Wickerham/Getty Images

The Steelers usually do not waste time when making their selection in the first round, but they took this to a new level this year when David DeCastro was on the board for them.
It was no surprise DeCastro selection was immediately made, as he is the best guard prospect to come along in the past decade.
DeCastro will not have to wait long before taking over the starting right guard position from Ramon Foster. While Foster was developing nicely, DeCastro will be a major upgrade and help solidify the right side of the offensive line.
There are few players as NFL-ready as DeCastro, who was well-coached in a pro-style offense. He is an accomplished pass and run blocker and, with the ability to pull, will help make the Steelers offensive line very versatile.
Paired with Maurkice Pouncey in the middle of the line, Pittsburgh will have two of the most athletic interior linemen in the entire league.
There may not be another new starter this year that can make the positive impact that is expected from DeCastro.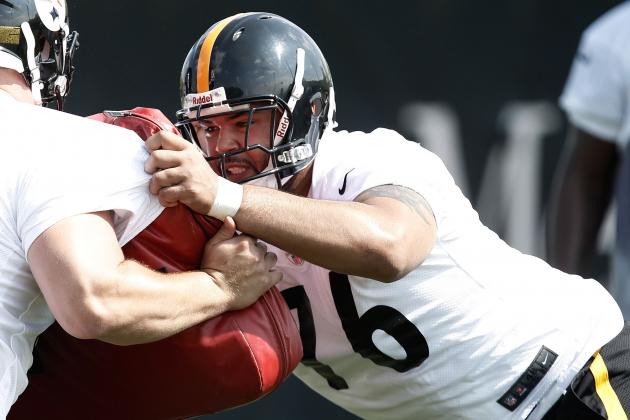 Jared Wickerham/Getty Images

The Steelers offensive line has been a weak spot over the years, and though he may have his struggles early, Mike Adams should be an early favorite to win a starting spot at either left or right tackle.
While he will initially compete at left tackle, if it does not work out, the Steelers could easily move Marcus Gilbert to the left side and Adams to the right.
Adams is a better run-blocker than pass-blocker at this point of his career, but that is the case with many young tackles, and he can certainly learn and develop into a top tackle.
The potential is there, Adams just needs to demonstrate the work ethic necessary to reach that level, and considering that the Steelers took a chance on him, Adams should have the motivation to prove to the team that they made the right choice.
Rookie lineman have come in and played well, evident by Gilbert last season, and Adams can really help a line in need of improvement.
He will need time to improve his strength, but that will eventually come. Sean Kugler is an excellent coach, and he now has another tackle with a strong pedigree who he can help mold into a quality NFL lineman.
Adams has to earn a spot, but even as a rookie, he should be an upgrade over the other potential options of Trai Essex and Jonathan Scott, neither of which have shown they can be a full-time NFL left tackle.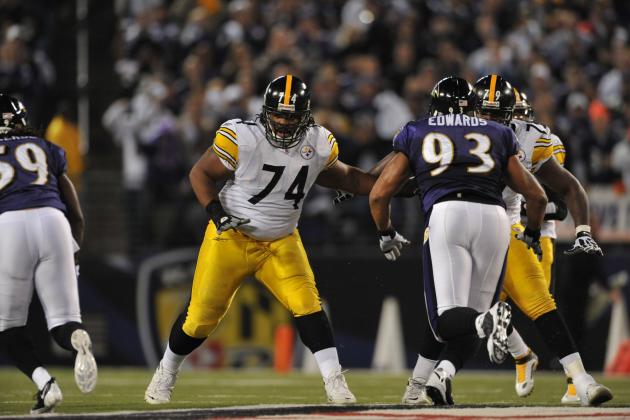 Larry French/Getty Images

Willie Colon has immense talent, but it did not always show on the field, and it did not help that he has suffered through major injuries over the past two seasons.
Colon was clearly the second-best lineman during training camp last year, behind Pouncey, and he looked poised to play at a high level prior to getting injured in the opening week of the season.
Now, he will shift to the inside, where he can showcase his power and should be an asset to forming what could be the most dominant interior in the entire league.
Like Pouncey and DeCastro, Colon has the ability to pull, and this should keep defenses guessing. Combine this with his strength, the Steelers have a very powerful interior line.
Colon will be a major upgrade over Doug Legursky, who is a quality backup, but lacked the size to match up against the massive defensive tackles in the AFC North.
If he can prove he is healthy, Colon should be able to transition to guard and provide the Steelers their best option at left guard since parting ways with Alan Faneca.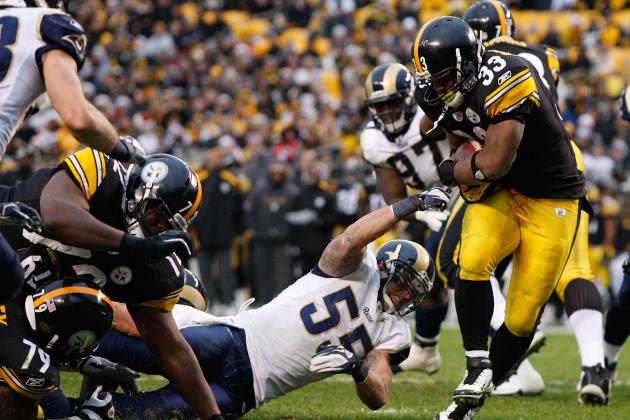 Jared Wickerham/Getty Images

The Steelers' ground game will have a different feel with Isaac Redman lined up in the backfield instead of Rashard Mendenhall.
Gone will be the days of dancing around looking for space and breakaway speed. Instead, we will see a lot of straight ahead running and rarely any carries for a loss.
Redman has decent feet for a power back, but will find a hole and hit it while carrying some defenders along the way. He has good hands, but probably will not catch many balls.
Given the direction of the Steelers offense, Redman actually seems like the ideal back. They want to run the ball more effectively and will need to run better inside the opponent's 20. His style is low-risk (though low-reward as well) and will almost always keep the ball moving forward.
However, since he has never been a featured back in the league, the Steelers will likely limit Redman's carries, something they would not have to do with Mendenhall as starter.
This will give opportunities for the other backs on the roster to also make an impact.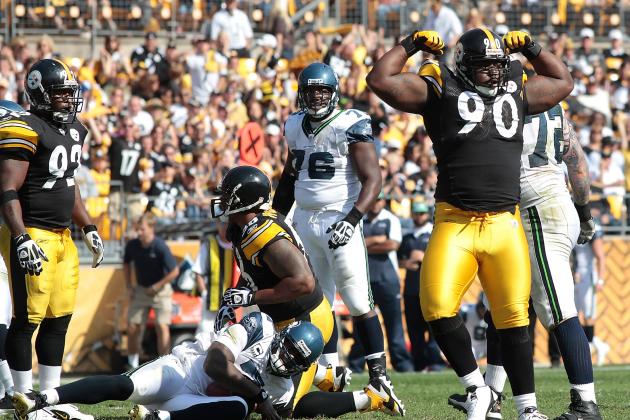 Jared Wickerham/Getty Images

The middle of the Steelers defense will have a different feel without Hampton clogging up blockers. Instead, it should be Steve McLendon to start the season.
McLendon beat out Chris Hoke as the top backup at nose tackle last year. He is in the same mold of Hoke, but is stronger.
Pittsburgh will have a versatile option with McLendon, as he can maintain the point of attack but also offer the ability to get to the quarterback. He could also shift to the outside if needed.
McLendon still needs to improve his overall game, but will likely be a better option than Alameda Ta'amu to begin the season.
Eventually, Ta'amu should develop into a starter, but that may take at least a full season. John Mitchell really likes what McLendon has to offer, and his experience with the defense last year was valuable for his development.
Though McLendon will not play to the level of Hampton in his prime, he should be at least as good as today's version of Hampton, and his ability to play against the run and pass could make him a very good option with how NFL offenses now play.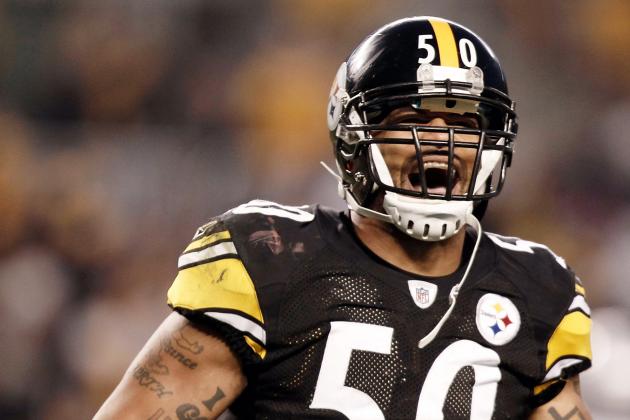 Jared Wickerham/Getty Images

Larry Foote may be a new starter this year, but the Steelers should not have many worries. He has started on their defense before and split time with Farrior last season.
Foote is limited athletically and should only be a two-down player, but has a strong knowledge of the defense and provides a veteran presence that will ease the loss of Farrior.
As the season progresses, Foote may split time with Stevenson Sylvester or even Sean Spence, depending on the defensive situation.
He will likely be the weak link on the defense; however, given the talent surrounding him, that may not be much of a problem.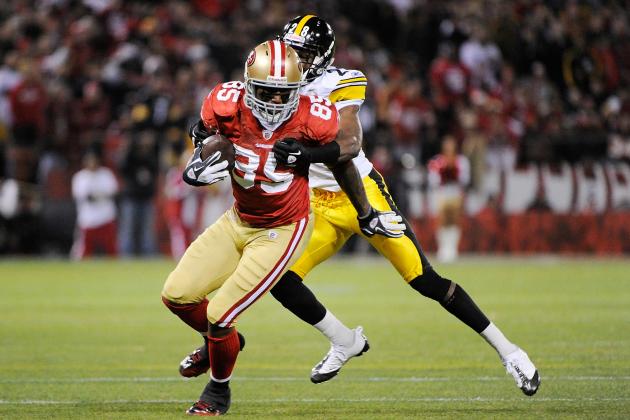 Thearon W. Henderson/Getty Images

The Steelers will have a three-way battle to see how takes over for William Gay as the starter at cornerback opposite of Ike Taylor.
Keenan Lewis will be the early favorite given his experience last year, but he will face stiff competition from Cortez Allen and Curtis Brown.
Lewis was solid but unspectacular last season and has the lowest ceiling of the three. Meanwhile, Allen may have the highest upside with the most natural ability.
Allen came into the league as a raw but talented cornerback who needed seasoning before he could play. Well, he seasoned quickly and earned playing time early on.
The dark horse, however, is Curtis Brown. He suffered through injuries last season, which slowed his development, but he did play well on special teams.
As the Steelers try to get younger and more athletic on defense, Allen would provide them with the most excitement and ability to be a playmaker on defense.
But no matter who earns the starting job, they should be an upgrade over Gay, who was what he was, but could certainly be upgraded. This year, the Steelers should finally have a true second option at cornerback instead of a nickel back starting.
Follow me on Twitter @Chris G_FC