NFL Fantasy Football 2012: Where Have All of the Stud Running Backs Gone?
A. Messerschmidt/Getty Images
Marshall Faulk was a true "stud" fantasy RB who you could always count on.
There isn't a single running back who is a lockdown, sure-thing, stud fantasy player going into 2012 drafts.
Sure, there are three guys that everybody feels comfortable with:
Arian Foster
Ray Rice
LeSean McCoy
And I agree that these should be the first three players off of the board in almost every fantasy draft.
But even they have questions.
Foster could see Ben Tate eat into his workload. Rice is currently holding out, and rookie Bernard Pierce could steal some of his goal-line carries. If Michael Vick finds the end zone 10 times this season on the ground, some of these touchdowns will be at McCoy's expense.
So there you go: We have three consensus "stud" fantasy running backs, and even they have their question marks.
The real question is, how many running backs are there that you will feel comfortable starting as your No. 1 RB?
Lets take a look at the running backs after Foster, Rice and McCoy who could be your RB1. I will list each player's Expert Consensus Ranking from Fantasy Pros.
Begin Slideshow

»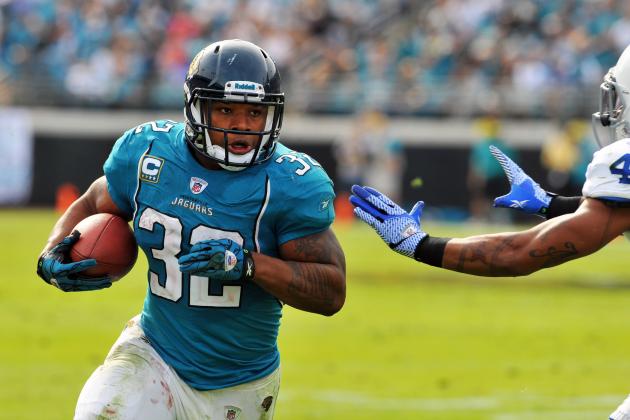 Al Messerschmidt/Getty Images

Fantasy Pros Expert Consensus Rankings = 4 (Standard), 4 (PPR)
Jones-Drew is ranked this high only because of his consistency. He's not likely to be a top-three RB, but it is very likely that he ends up in the top 12.
He's holding out right now, of course, but he's all that the Jaguars have on offense. He might not score a lot of TDs, but he will still touch the ball a ton.
Having MJD as the No. 4 RB illustrates why Calvin Johnson, one of the "Big Four" QBs, and even Jimmy Graham and Rob Gronkowski could all go in the first round.
Jonathan Daniel/Getty Images

Fantasy Pros Expert Consensus Rankings = 5 (Standard), 5 (PPR)
Mike Tolbert is gone; it seems that the Chargers are going to move forward with Ryan Matthews as the centerpiece of their offense.
If he can stay healthy, Matthews has the potential to be the No.1 fantasy RB.
His injury history will give you some doubts, and there's not a solid handcuff for him at this point.
But based on his upside, I would take him as the No. 4 RB over Maurice Jones-Drew.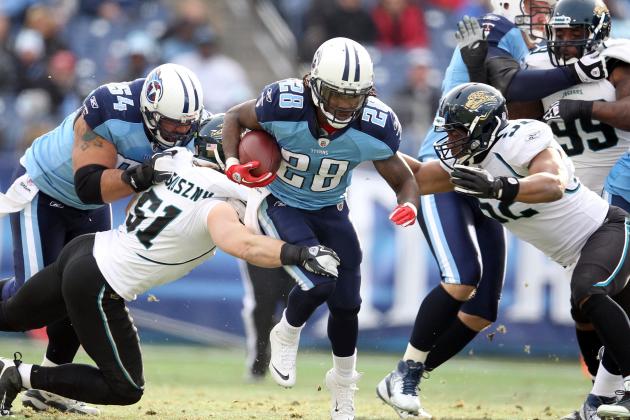 Andy Lyons/Getty Images

Fantasy Pros Expert Consensus Rankings = 6 (Standard), 6 (PPR)
This. Scares. The. Hell. Out. Of. Me.
Chris Johnson was worse than average last season. And he's a RB who just got paid. The Titans offensive line is not the run-blocking force it used to be. Not to mention that the Titans are shifting more focus to the passing game after being a run-first team for years.
That's quite a few warning bells going off.
But there absolutely is a chance that 2011 was an aberration. It could be that due to the lockout and his subsequent holdout, Johnson was never in football shape and never caught up.
For me personally? I'm not taking Johnson in the first round. If he were to fall to the second round in a PPR league, I might consider it.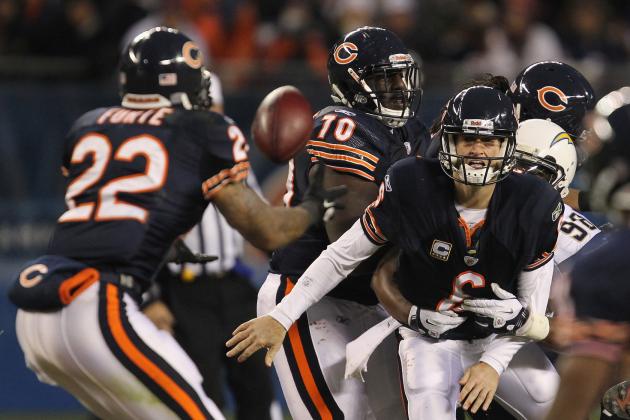 Jonathan Daniel/Getty Images

Fantasy Pros Expert Consensus Rankings = 8 (Standard), 7 (PPR)
Forte is coming off of an injury, but he might have been able to play if the Bears had made the playoffs.
More importantly, Forte is holding out, and it doesn't sound as though the Bears are going to meet his demands anytime soon.
The Bears covered themselves by signing Michael Bush—who will steal touches (possibly at the goal line) from Forte when the latter eventually signs—and Kahlil Bell filled in more than adequately for Forte last season.
Odds are the Bears feel that they have solidified the RB position, with or without Forte.
An extended holdout could be coming here.
Whenever Forte comes back, it will be after having missed crucial practice time, and he won't see as many touches as in recent seasons.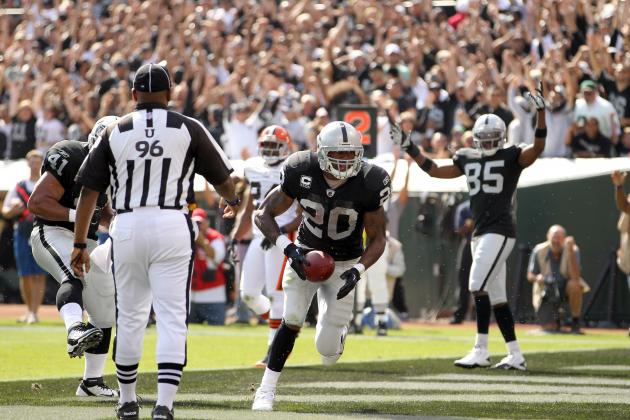 Ezra Shaw/Getty Images

Fantasy Pros Expert Consensus Rankings = 7 (Standard), 8 (PPR)
McFadden is another player coming off of an injury which kept him out through the end of the season.
Michael Bush is gone, and McFadden could be in line for a heavy workload. He has generally be excellent when healthy over the past two seasons, but his injury history has to give you pause when considering drafting him in the first round.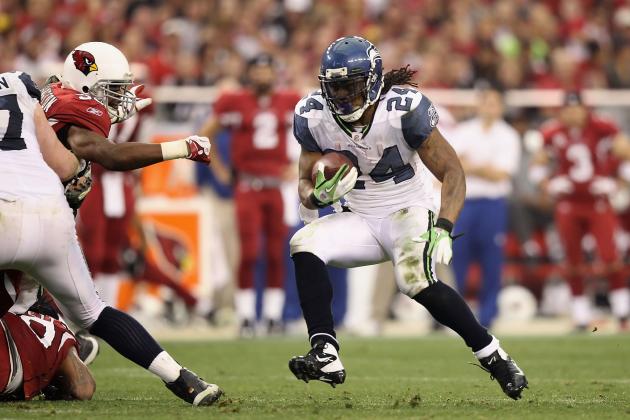 Christian Petersen/Getty Images

Fantasy Pros Expert Consensus Rankings = 9 (Standard), 9 (PPR)
For Lynch it all comes down to touches and TDs.
He went on an amazing streak of consecutive games scoring touchdowns last season. Any RB who scores a TD every game will be very useful in fantasy.
Can Lynch repeat his performance?
He probably won't be able to top his 2011 performance, but he's remained fairly healthy and should see the majority of the carries for his team.
Not many running backs can say that going into 2012.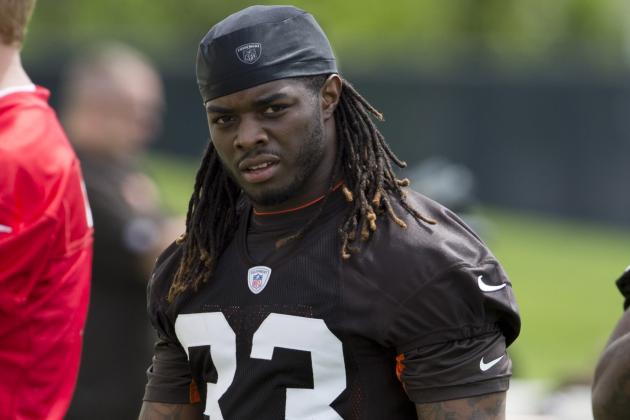 Jason Miller/Getty Images

Fantasy Pros Expert Consensus Rankings = 10 (Standard), 15 (PPR)
It's unusual to see a rookie this high, but there are a few factors at work:
Richardson is regarded as the best RB prospect since Adrian Peterson, and Peterson was an effective fantasy RB his rookie season, even while sharing carries.
The Browns have had success with multiple running backs over the past few seasons, thanks in part to an above-average run-blocking offensive line.
Cleveland has already made it clear that Richardson will be the focal point of its offense, and he should get as many touches as he can handle.
Sure there's some bust potential here, and certainly there's some potential for Richardson to start out hot and fade late in the season.
But there's also top-five RB potential here.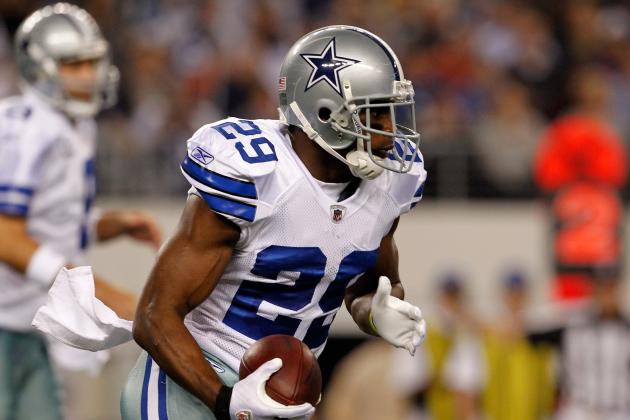 Tom Pennington/Getty Images

Fantasy Pros Expert Consensus Rankings = 11 (Standard), 10 (PPR)
Murray had some injury questions coming out of college, and they proved to be well-founded, as Murray struggled with injuries throughout 2011.
The good news is that he was spectacular when he played and none of the injuries should have long-term effects.
The Cowboys have officially installed Murray as their starter. Felix Jones will be a complementary back on passing downs. Cowboys head coach Jason Garrett has talked about bringing a better run-pass balance back.
Murray will be the key to doing so.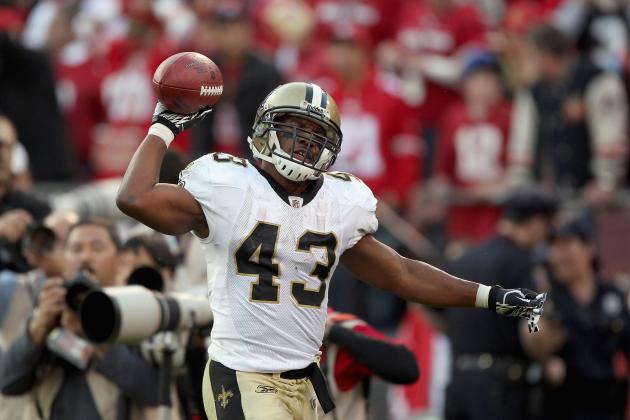 Jed Jacobsohn/Getty Images

Fantasy Pros Expert Consensus Rankings = 19 (Standard), 11 (PPR)
Of course, this depends on Drew Brees' starting at QB for the Saints.
Sproles is a no-brainer RB1 for me in PPR leagues, and I still would take him quite high in standard leagues, especially if you get credit for any return TDs he accumulates.
The Saints use Sproles more than you think around the goal line, so he's still an excellent RB in non-PPR formats.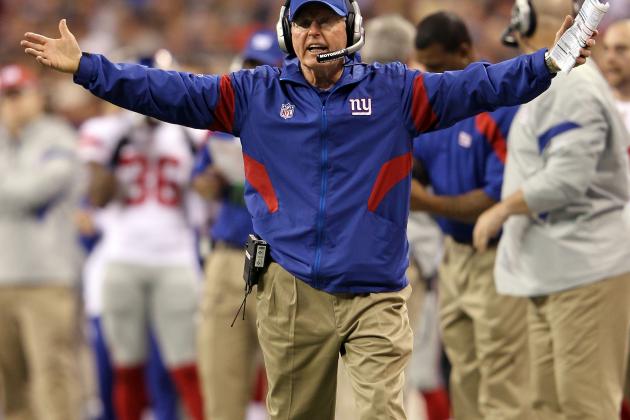 Jamie Squire/Getty Images

Pretty short list, isn't it? And truth be told, I would be terrified to burn a first-round pick on Chris Johnson, Matt Forte or Darren McFadden.
But due to the lack of elite running backs, you're going to be forced to reach into the late-first round or second round at the latest for these running backs with question marks.
Are there other players who could end up being true No. 1 RBs? Sure.
But they all fall into fairly distinct categories.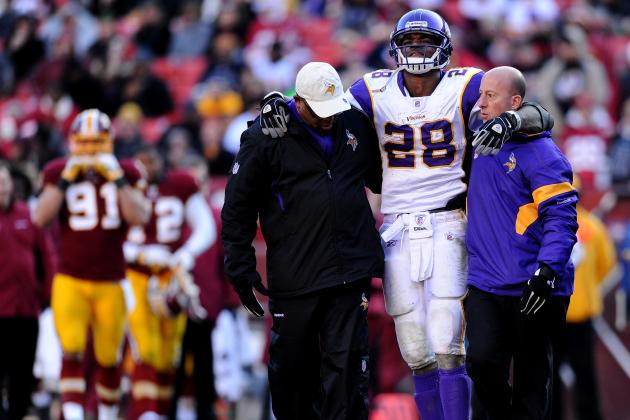 Patrick Smith/Getty Images

All of these players are coming off of significant injuries and could lose some of their touches to another RB even if they are healthy:
Adrian Peterson
Fantasy Pros Expert Consensus Rankings = 13 (Standard), 12 (PPR)
Jamaal Charles
Fantasy Pros Expert Consensus Rankings = 12 (Standard), 13 (PPR)
Fred Jackson
Fantasy Pros Expert Consensus Rankings = 18 (Standard), 19 (PPR)
Ahmad Bradshaw
Fantasy Pros Expert Consensus Rankings = 15 (Standard), 16 (PPR)
Beanie Wells
Fantasy Pros Expert Consensus Rankings = 22 (Standard), 24 (PPR)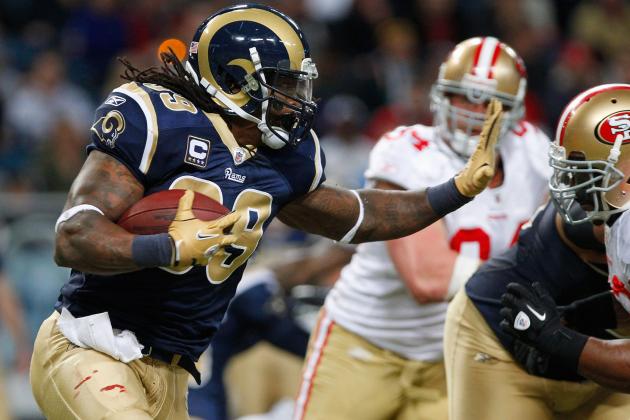 Whitney Curtis/Getty Images

These players have been around the block a couple of times already. The mileage is accumulating, and you want to make sure that you sell the car before the transmission blows.
It is entirely possible that one (or more) of these players will become fantasy-irrelevant by the end of the 2012 season, even if he stays healthy.
When a RB loses it, he falls right off of a cliff.
Steven Jackson
Fantasy Pros Expert Consensus Rankings = 14 (Standard), 14 (PPR)
Fantasy Pros Expert Consensus Rankings = 17 (Standard), 17 (PPR)
Michael Turner
Fantasy Pros Expert Consensus Rankings = 16 (Standard), 20 (PPR)
Willis McGahee
Fantasy Pros Expert Consensus Rankings = 27 (Standard), 28 (PPR)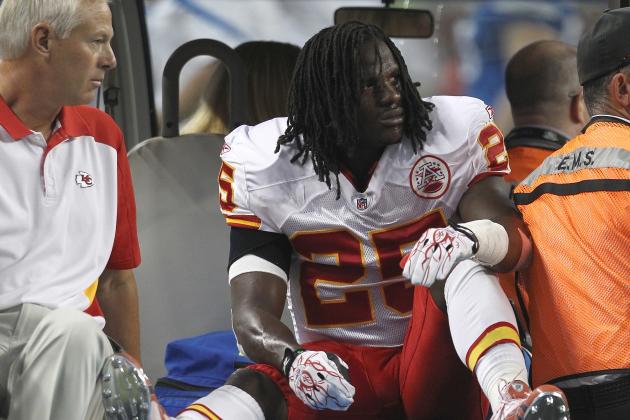 Dave Reginek/Getty Images

I drafted Jamaal Charles in the first round last year. Adrian Peterson was the top pick in some fantasy drafts, and he wasn't around for the fantasy playoffs.
Having a healthy fantasy team is usually the same thing as having a good fantasy team.
Don't reach for running backs. It should be glaringly obvious at this point that there are only a handful of running backs for a whole bunch of teams.
This isn't going to be a season in which you can draft stud RBs with your first two picks. Unless something odd happens in your draft, you will reach AND assume to much risk to pull off such a strategy.
Get a solid RB early, and then take a bunch of fliers/handcuffs later in your draft, after you've solidified the rest of your roster. You will either hit on one of those fliers, or you can just play the matchups until you come up with a better option.
Thanks for reading; please use the comments if you have anything to add. I'm curious about how other people will rank the running backs going into fantasy drafts.
For more follow along on Twitter
Check out John at SportsSomething