WWE: Why Ignoring the Fans Has Been Tensai's Biggest Mistake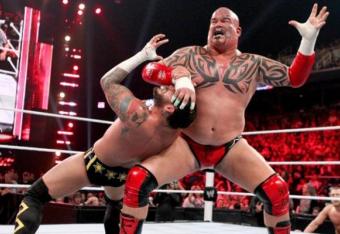 Photo: WWE.com

According to various reports, such as one by WrestleZone, WWE plans to repackage Tensai in some shape or form in an obvious attempt to help him become more interesting to WWE fans. Some changes have already been made.
Like I wrote in a previous article, "Tensai has gotten rid of his entrance mask and robe, as well as his 'Lord' prefix. Tensai also walks to the ring much faster and wrestles quicker and less methodically than before." The changes obviously haven't helped Tensai's WWE career. So, what will?
Some fans argue that nothing Tensai does will ever make him interesting. I beg to differ. Any wrestler can be interesting if they do the right things.
Ultimately, Tensai's biggest problem and the thing that has perhaps done the most damage to his WWE career, is that he has ignored the fans.
Since Tensai returned to the WWE, he has been bombarded with "Albert" chants. How did Tensai respond to the chants? Actually, he hasn't responded to the chants. As a matter of fact, Tensai has been ignoring the chants, and by ignoring the chants, the WWE fans have ignored him. What a surprise.
Tensai had a great opportunity to get cheap, easy and effective heat by telling the fans what they could do with their "Albert" chants. However, he hasn't seized that opportunity. What WWE and Tensai seemingly don't realize is that no new attire, no new name and no new finishing move will get Tensai over with the fans. Tensai's only chance to become interesting to fans is to interact with them.
No one likes to be ignored.
Where would The Rock be without fan interaction? He'd probably still be Rocky Maivia and getting bombarded with "Rocky sucks" chants. What about Vickie Guerrero? Where would Vickie be if she never told the fans, "Excuse Me!"?
All is not lost. Tensai can change his ways and start interacting with the fans.
Will he, though?
This article is
What is the duplicate article?
Why is this article offensive?
Where is this article plagiarized from?
Why is this article poorly edited?