2012 NBA Lottery Order: Results, Analysis and Surprises from Lottery Night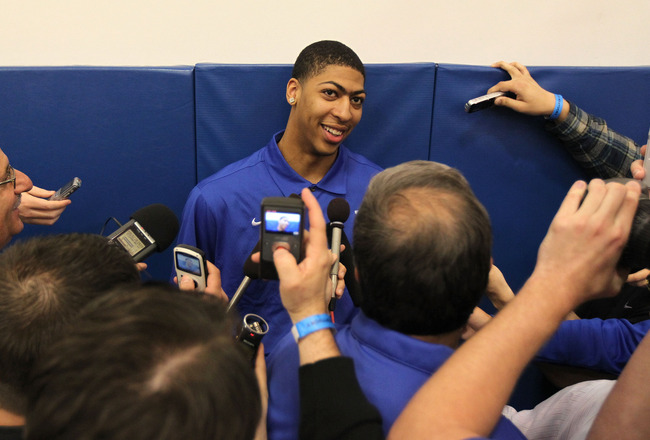 Andy Lyons/Getty Images
The 2012 NBA Draft Lottery has come and gone, and with the New Orleans Hornets winning the lottery, that more or less means you'll see Anthony Davis wearing blue and yellow in October.
However, there's a lot about the draft lottery that just wrapped up that is left to be torn apart by the army of internet analysts who do such a thorough job of coming at the sporting events that pass day in and day out from every angle.
Who goes number two? Which team has gained the most from the lottery? Would any team be smarter to trade their new found pick? All of these questions and more have arisen just because of a few ping pong balls bouncing around and rolling out a handful of numbers.
So, to get the ball rolling let's take a look at what just went down in lottery-land out in the past few hours and how it's going to affect the draft, the winning teams and the league in general.
Lottery Odds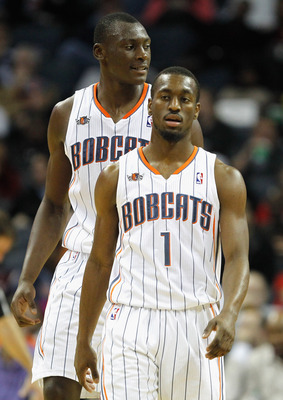 Streeter Lecka/Getty Images
Lottery Results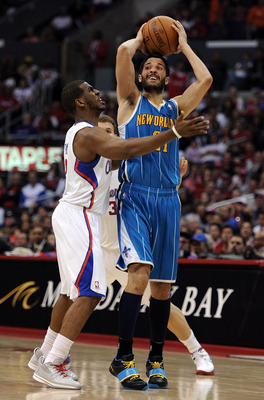 Harry How/Getty Images
The lottery shook out almost exactly as expected, with only the New Orleans Hornets leapfrogging to the top, pushing Charlotte, Washington and Cleveland down one spot each.
1. New Orleans Hornets
2. Charlotte Bobcats
3. Washington Wizards
4. Cleveland Cavaliers
5. Sacramento Kings
6. Portland Trail Blazers (via Brooklyn)
7. Golden State Warriors
8. Toronto Raptors
9. Detroit Pistons
10. New Orleans Hornets (via Minnesota)
11. Portland Trail Blazers
12. Milwaukee Bucks
13. Phoenix Suns
14. Houston Rockets
Biggest Lottery Surprises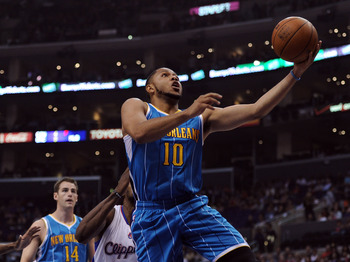 Harry How/Getty Images
The biggest surprise coming out of the draft lottery is basically the fact that there were so few lottery surprises.
Last year the Cleveland Cavaliers jumped from the eighth slot in the lottery to win the top overall pick, giving them two of the top four picks overall.
Two years ago both Washington and Philadelphia jumped into the top three from the fifth and sixth spots respectively.
In 2009 the Chicago Bulls won the lottery with just under two percent chance of winning it all, and the Sacramento Kings, who were the worst team in the NBA that season, ended up falling out of the top three altogether.
I suppose we've been spoiled over the past few years with the rash of interesting story lines coming from the draft that when everything stays to form it's a bit surprising.
What Does This Mean for New Orleans?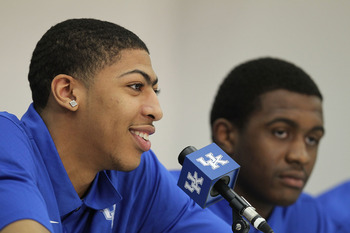 Andy Lyons/Getty Images
Well, let's take a look at the obvious, they now have a guy who is the closest thing to a sure-thing franchise center since Greg Oden. Wait, scratch that, make that Yao Ming.
There was doubt around guys like Dwight Howard and Andrea Bargnani (for some reason around the former and for good reason around the latter), so it has to make Hornets fans happy that everybody is agreeing that this guy is going to be good. At this point the only thing that seems like it can derail him is an injury, but I don't want to jinx it, so lets move on.
Aside from the fact that Davis is now a Hornet (unless they do something clinically insane), it gives Eric Gordon a reason to stick around, which I imagine he would at this point.
Congratulations to the Hornets, if any team deserved this after being screwed over by the league, it's them.
What About the Bobcats?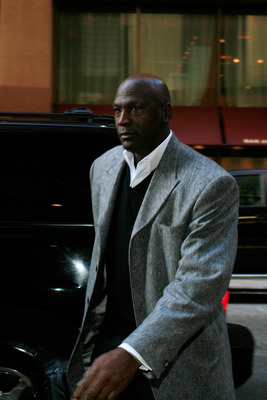 Patrick McDermott/Getty Images
In all, this is terrible news for the Charlotte Bobcats and their much-maligned owner, Michael Jordan.
They miss out on a sure-fire franchise center and now they'll have to settle for one of many prospects who seem to be just on the outside of superstar status.
Charlotte will likely go after the hard-working Michael Kidd-Gilchrist, but he's not going to transform their team.
Otherwise, Jordan is going to look to take a reach on someone like Andre Drummond, who comes with a lot of baggage to be taken second, Bradley Beal, who needs to develop a lot to be a great player, or Thomas Robinson, who is certainly no Anthony Davis.
Too bad for the Bobcats, this could be a huge blow to one of the teams that needed a boost the most.
What About the Wizards? Cavs?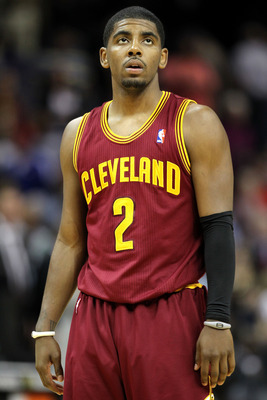 Andy Lyons/Getty Images
At this point it seems as if the second through fourth pick are torn between four or five players, and only time will shake out exactly who goes where.
We are to believe at this point that Michael Kidd-Gilchrist will go second in the draft, and if he doesn't then he'll certainly go third, so he's off the board for Cleveland.
However, these two teams have to ask themselves some fundamental questions if MKG does go second.
If they want a guy built to play a position that's at a premium these days, then Bradley Beal or Andre Drummond is their answer. However, they'll have to weigh the bust factor with each, as Drummond could be a head-case and Beal could end up being no more than a spot-up shooter with too much confidence in his own game.
If they want a high-energy big man who can space the floor, then Thomas Robinson is their answer, but Cleveland would likely be weary of taking another power forward fourth after picking Tristan Thompson there last season.
Only time will tell exactly how this all shakes out. Until then, let the mock drafters start (continue) mocking!
If you are one of those twitterers, you can follow me @JDorsey33.
Keep Reading

New Orleans Pelicans: Like this team?