B/R Debate: Should the New England Patriots Sign Wes Welker to a Long-Term Deal?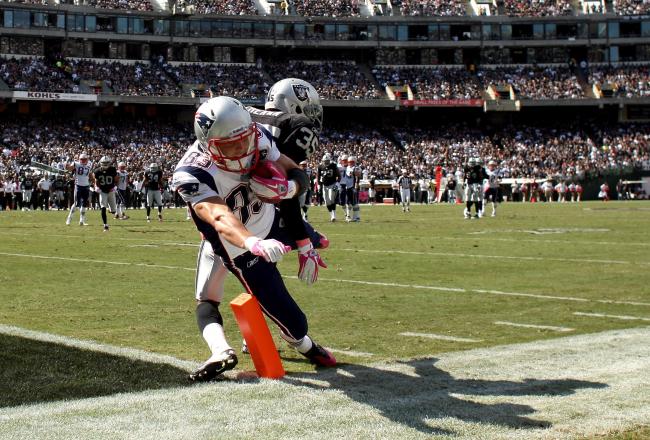 Welker puts his body on the line week-in and week-out. Will he be rewarded for his selflessness?
Ezra Shaw/Getty Images
If the Boston Red Sox weren't a sub-.500 baseball team, Wes Welker's messier-by-the-day contract situation might be at the forefront of New England sports talk radio.
The soap opera has gone back and forth, from Welker initially indicating he wasn't sure if he would attend minicamps, to eventually signing his franchise tender, and to the news recently that contract negotiations have "actually gotten worse" between the two sides.
While we know what history tells us about the Patriots and the franchise tag, Welker is a different case from any in Patriots history, and Welker is a different receiver from any in football.
Which all begs the question: Should the Patriots re-sign Welker to a long-term deal?
To debate the topic, we bring in Bleacher Report Patriots featured columnist Aaron Dodge, who can also be found on Twitter.
Take it away, Dodge.
Aaron: Messier-by-the-day certainly seems to be a sound way to describe the on-going negotiations. With that said, the stance the Patriots are taking with regard to Welker's future with the club should surprise no one.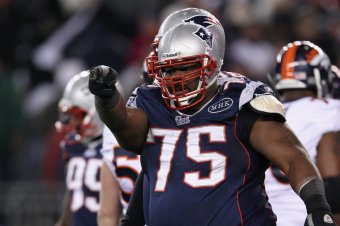 The Patriots are no strangers to messy contract situations, and Vince Wilfork could tell you from experience that it's best to just keep your mouth shut.
Elsa/Getty Images
Since 2007 New England has elected to tag Vince Wilfork along with Asante Samuel, Logan Mankins, and
Matt Cassel
. It's a card they have played often as of late. The utilization of all options available is one of the many reasons why this franchise is regarded so highly when it comes to operating in the era of free agency and salary cap restrictions.
All things considered though, I believe it'd be best to get Welker signed to a three-year extension. I'm not against clauses, like a team option for the third year for example, but this guy has earned a contract. Welker has been phenomenal on and off the field, in the community, and in front of the media. Not rewarding that type of behavior and production does send a message to locker room and it's not one this team wants to be broadcasting.
Erik: There are discrepancies that the Patriots and Wes Welker will have to work through in order to get a deal done. At the forefront are the value of Welker's role to the offense, and the value of Welker specifically in that role.
How valuable is a slot receiver? And would replacing Welker in that role be an irreparable loss to the offense?

There's also the issue of paying a player for what he's done in the past vs. what he's going to do. Will Welker be as productive for the next two, three or even four years as he has been in the past five? Even if he's not as productive, is he worth the money if he gives you 90 percent of that production? 80 percent?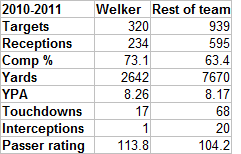 How invaluable is the chemistry and relationship he's developed over the years with Tom Brady? Can you really expect another receiver to get in lockstep with Brady and be as reliable as Welker's been for Tom Terrific?
There are a lot of questions to be answered here, so pinning down a definitive yes or no is inherently difficult as both sides try to predict the future, which is also pretty tough to do.
But put it this way: The Patriots have had every chance to extend Welker long-term and haven't done it, whether it's because the two sides can't agree or because the Patriots just aren't all that anxious to get a deal done. The Patriots don't stand to benefit much this year from signing him long-term, but he has absolutely earned it. Over the past few years, the Patriots have done a great job of dispelling the notion that they are stingy, and signing Welker long-term would be the final nail in the coffin of that theory.
But at this stage, aside from image control/rewarding excellence and keeping familiar targets around Brady, there's not a lot else to be gained from signing Welker long-term, but those three factors alone should be enough to at least give this deal a chance at getting done. I just don't see it happening anytime soon.
Aaron: It does appear that New England is taking a value-based approach to the negotiation table with regard to the position that Welker plays. It's less about how his production compares to others, and more about the overall limit the Patriots are willing to spend.
In other words, the Patriots have handed Welker a poison pill. He can either get his big lump sum pay day and play with no long-term security, or he can take a discounted rate over a couple years. One would have hoped that the two sides could find some middle ground, but it looks like both parties are locked in and doubling down on their demands.
New England has assigned a specific value to the slot position, with regards to the 31-year-old Welker, and probably won't go past it. If that value limit is capped at the most recent offer of two years and $16 million, there's no chance a deal gets done.
We're talking about a player who redefined a position on the football field in the span of just five years. The slot position has never been featured like this in an offense before, and no player has ever had the type of production Welker has had in it.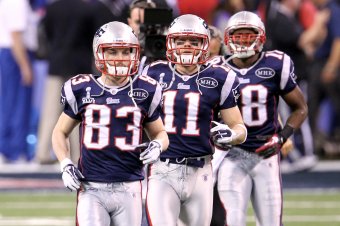 Julian Edelman is but a back-up to Welker now, but if given the opportunity, he could be a similar type of player.
Andy Lyons/Getty Images
Could another player catch passes out of the slot? Sure, heck Julian Edelman even looked pretty adept back in his rookie year. New England has brought in Anthony Gonzalez and invested a draft pick in Jeremy Ebert this offseason. One could chalk those moves up to creating competition and depth, but they could also be looked at as fallback options.
At this point it seems rather likely that Welker will play out his one-year deal, but that will round us right back into the same discussion come this time next year. 2011's reception leader isn't going to forget how to play football and put up numbers in just one year, so barring injury I expect Welker to have a productive 2012. If that happens New England will again be faced with the choice to let him walk, sign him long term, or tag him once more.
Clearly it wasn't a hard decision to make this offseason and if he stays healthy next year I can absolutely see the Patriots tagging him again. So the team is looking at a scenario in which they could easily invest over $20 million in the span of two years, but the key is the leverage and long-term security. Welker has none and the Patriots have all of it.
I'd love to mediate between the two sides in the interest of fairness, but that's the fan talking in me. Welker was an unknown commodity out of college as an undrafted free agent and it took him some time to carve out an identity in the NFL. It took three years to be exact, and it's tough sometimes for Patriots fans to remember that. The team acquired him with mileage already on the tread and it's complicated every contract negotiation ever since.
We'll see how things play out, but we could very well be having this debate again real soon.
Erik: Yes, he's stuck in the same situation that so many Patriots free agents have been stuck in before: Play out the franchise tag in 2012, or sign the deal that the Patriots want him to sign.
After that, though, I think there's a bit more to the mystery. Will the Patriots, after the tag, sign a long-term deal or use the tag again? That's another question that could play a role in how this thing plays out long-term.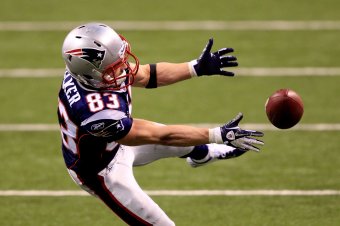 Have the two sides dropped the ball in the negotiations?
Chris Trotman/Getty Images
If the Patriots are willing to spend $9.5 million this year and around $11.5 million in 2013, why wouldn't they just sign him to a long-term deal? Why not, as
Greg Bedard of the Boston Globe
suggests, a deal with incentives for performance after the first two years?
Welker truly is a unique player, but not just because of the role he plays; because of how effective he is in that role. No one the Patriots put in the slot will match the production of Welker. No other receiver in the NFL has matched Welker's production over the past five years—a league-leading 554 receptions for 7,226 yards.
That mileage is obviously a concern, as is Welker's continued health following an ACL injury in 2010, but at 31 years old, he's showed no signs of slowing down and is still a nightmare to defend. When the Patriots traded away Randy Moss, it was supposed to be Welker's undoing; obviously, after last season, it's yet to affect him.
If anything, a deal should be guaranteed for two years with a team option built into the third and fourth years. If the Patriots are going to use the tag on him in 2012 and 2013, they might as well work out a deal that works for both sides. Again, though, that's probably not the biggest problem; the problem is the money.
But isn't it always?
Aaron: It certainly seems that way Erik.
It scares me a bit to consider money could, and often has been, the deciding factor in negotiations with the Patriots. Players like the aforementioned Samuel, Deion Branch, and Richard Seymour have all had their tenures in New England cut short for financial reasons. Players like Julius Peppers and Mario Williams never get close because of the economic factors that play into signing with the Patriots.
The team isn't blind, or loathe to handing out large investments. They possess, and pay, the best quarterback in the league and have handed out highly respectable contracts to the likes of Jerod Mayo, Vince Wilfork, Leigh Bodden, Randy Moss, Adalius Thomas, Brandon Lloyd, and Jonathan Fanene just to name a few throughout the years.
Welker's deserving of a decent sized contract, but apparently has reached an age bracket which limits the total investment the Patriots are willing to make. I have one small ounce of hope that a extension gets done still and I'll tell you why.
New England strikes me as an emotionally, how should I put this, sensitive franchise. It makes sense, how else could the organization employ such an impressive death grip on information and behavior? The Patriots don't like it one bit when they are made to look like the bad guys, even when they're quite clearly being the bad guys.
Logan Mankins had me nearly convinced he was on his way out of here prior to his extension because he tried to pull every single string he could to get a raise out of the franchise. New England didn't budge, at least not by trying to trade him. Instead they waited things out, cooler heads prevailed and the two sides agreed to compensate the player quite fairly.
Should the Patriots sign Wes Welker to a long-term deal?
Welker seemed really upset with the Patriots front office judging by his near-daily comments to the public regarding the state of his contract. He walked himself into
Bill Belichick
's doghouse during one of the important periods to be in his good graces. So my one ounce of hope is that the two sides cool off for a bit, meet again for talks at a later date and just see what happens then.
Erik: As we wait for this situation to be resolved, that's the one thing many Patriots fans will be clinging to: Hope.
Thanks for joining me in this debate, Aaron, and we'll definitely link up for another debate in the future.
For the readers, check back often at the AFC East blog for more debates around your favorite teams.
Erik Frenz is the AFC East lead blogger for Bleacher Report. Be sure to follow Erik on Twitter and "like" the AFC East blog on Facebook to keep up with all the updates.

This article is
What is the duplicate article?
Why is this article offensive?
Where is this article plagiarized from?
Why is this article poorly edited?