NBA Draft Lottery 2012: Winners and Losers from the NBA Lottery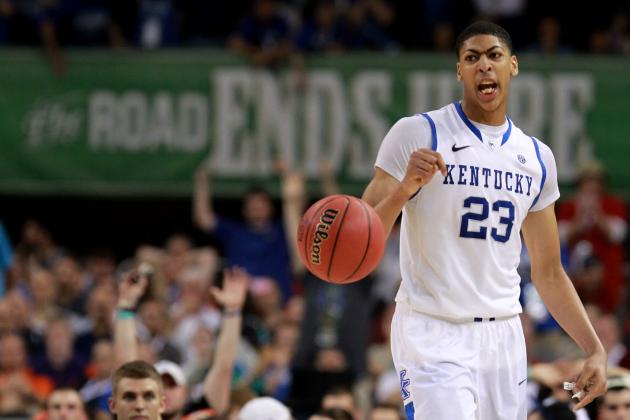 Ronald Martinez/Getty Images

The NBA draft lottery is now officially over and just like everything else in life, there are winners and losers.
While some fans—New Orleans Hornets—are throwing a party right now, other fans—Charlotte Bobcats—now have to replace their remote control or whatever else they broke as soon as they heard the lottery results.
Amongst those two teams, here are the remaining winners and losers from the conclusion of the NBA lottery.
Begin Slideshow

»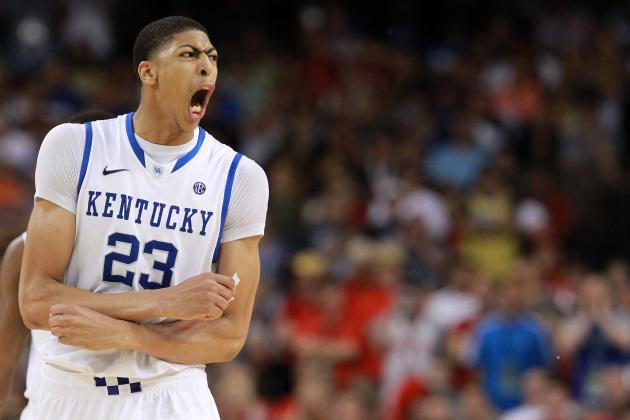 Ronald Martinez/Getty Images

Let the conspiracy theories fly!
We had to see this coming, right? A botched trade, an owner-less franchise (sale pending) and a crippling fanbase…aside from the Charlotte Bobcats who needed the No. 1 pick more?
A good side to the New Orleans Hornets winning the lottery is that they were rewarded for never attempting to tank at any point of the season. They always played hard and not only do they have the top overall pick, but they are also going to be selecting 10th overall.
After everything they have been through with trades, non-trades, injuries, being a league-owned franchise and all the losing, the Hornets finally catch a break and get to draft the best player in the entire draft.
Assuming they select Anthony Davis, if they re-sign Eric Gordon and nail their other lottery pick, the Hornets will have the foundation to build a lasting success.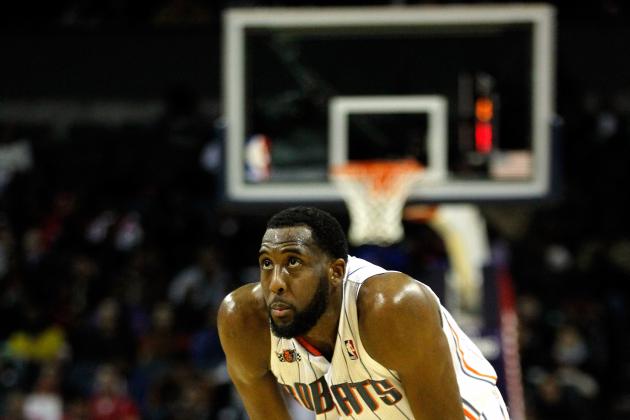 Streeter Lecka/Getty Images

The Charlotte Bobcats, having the highest percent chance of obtaining the No. 1 overall pick, really had nowhere to go but down.
The Bobcats were easily the worst team in the NBA last season and desperately needed a franchise changer in Anthony Davis to help turn things around.
It didn't happen.
The Bobcats only fell down one spot and are selecting No. 2 overall, but missing out on Davis makes that a steep drop.
With that No. 2 pick the Bobcats will still get a great talent, but this selection might always be known as the player who wasn't Anthony Davis.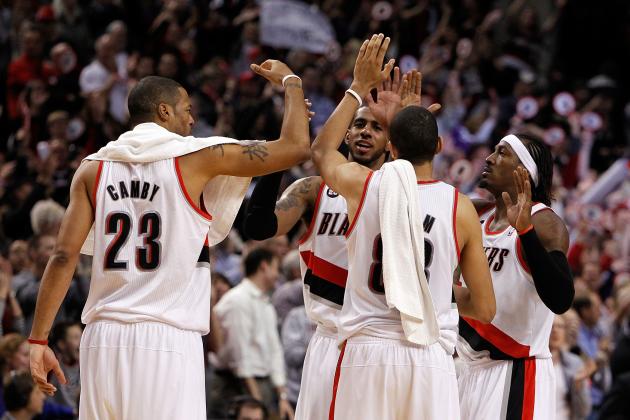 Jonathan Ferrey/Getty Images

The Portland Trail Blazers, by trading away Gerald Wallace (who probably wanted to have his option declined anyway), acquired the sixth overall pick from the Brooklyn Nets to go along with their own 11th overall selection.
The Blazers did the smart thing by openly tanking last season and are now on the fast track to get back to their winning ways. Let's just hope that whoever they select doesn't have any existing (or hidden) injuries that have killed this franchise in the past.
Armed with two lottery picks, if LaMarcus Aldridge is back and healthy and if they re-sign Nicolas Batum, the Blazers will have a great young nucleus to build around.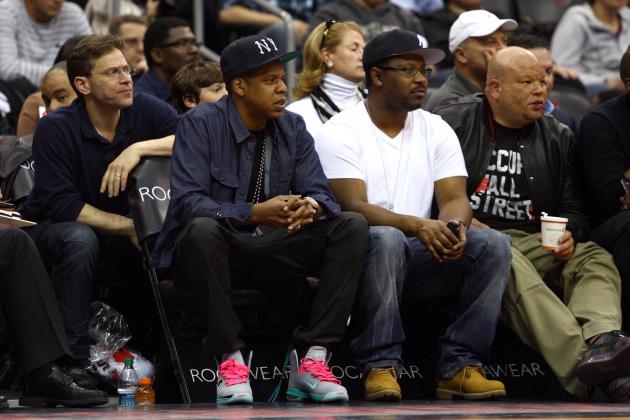 Chris Chambers/Getty Images

The Brooklyn Nets must hate lottery picks.
Trading away lottery pick Derrick Favors along with last year's pick, which turned out to be the No. 3 overall selection, for Deron Williams has returned mixed results. Actually, no results at all.
Then they tried to keep Williams happy in a trade that didn't make much sense at the time and it makes even less sense now. The Nets essentially traded away the sixth overall pick for what could be three months of Gerald Wallace.
Not good.
For a team with numerous free agents and now no first-round pick, that is moving into a new city and a new arena, they sure won't have much to pack up and leave.
The Nets are going to have their work cut out for them trying to keep Deron Williams, who is an unrestricted free agent, and an even harder time acquiring the player that they have wanted all along in Dwight Howard.
Thearon W. Henderson/Getty Images

The Golden State Warriors failed to make a deal with the Utah Jazz to ensure that they would keep their own pick no matter where it fell. Turns out it didn't matter, as they were one of the big winners on lottery night when they ended up keeping their own pick and will select seventh overall.
The Warriors have little cap room this summer and with a big hole at small forward and in desperate need of more size in the post, they are now able to fill one of those needs through the draft.
Right now the Warriors targets include Harrison Barnes from UNC, Perry Jones III from Baylor and Jared Sullinger from Ohio State.
This was a big acquisition for the Warriors, and now if they make the right pick they appear ready to make the leap into playoff contention.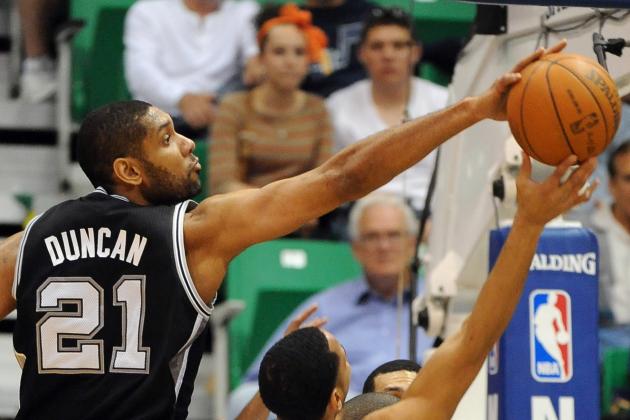 Steve Dykes/Getty Images

Maybe they should have made that deal with the Warriors after all.
The Utah Jazz, by making the playoffs only to get swept by the San Antonio Spurs, not only lost their own lottery-protected pick to the Minnesota Timberwolves, they missed the chance to get the Warriors pick because it was top-seven protected.
Armed with plenty of young talent, getting a lottery pick would have given the Jazz another asset to explore the trade market or given them the chance to replace Deron Williams.
Now they can't do either.
For a team that had hopes of owning two lottery-round picks in a very talented draft, the Jazz came away with nothing, making them lottery-night losers.