10 Reasons Why David Wright Can Challenge .400 All Season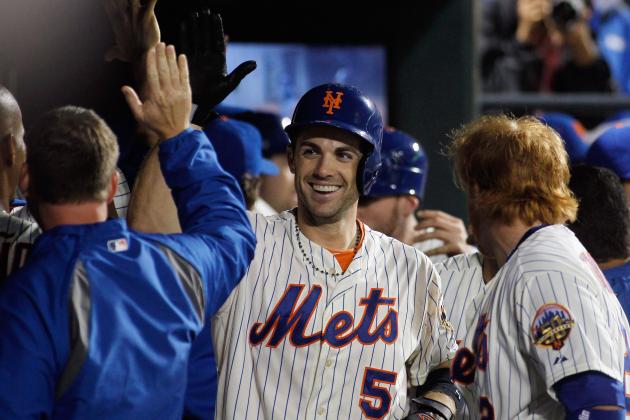 Mike Stobe/Getty Images

The timing may seem strange considering Wright's current mini-slump.
However, David Wright still leads the National League in batting at .373 as of this writing.
He has gone four consecutive games and 13 at-bats without a hit, but there is no need for panic.
Wright will challenge .400 all season, and here's why.
Begin Slideshow

»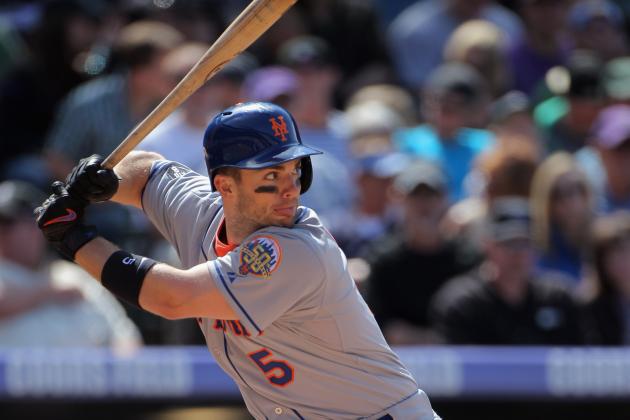 Doug Pensinger/Getty Images

Wright has already walked an astounding 32 times in 2012, good enough for second in the NL.
He is on pace to walk 115 times this year, which would shatter his previous career-high of 94 in 2007 and 2008.
The more pitches he sees, the more likely he will find one he likes.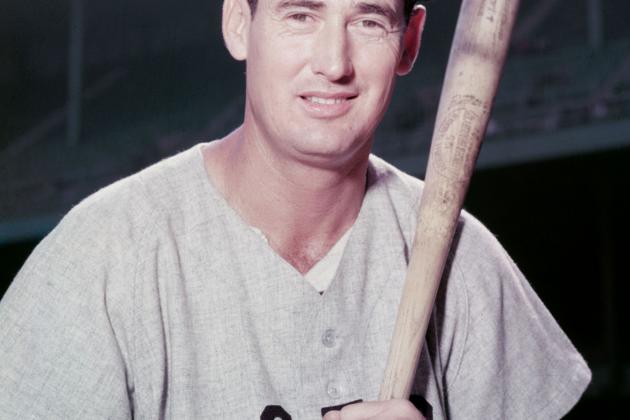 Getty Images/Getty Images

It's been 81 years since someone finished a full season batting .400 or better.
Not since Ted Williams in 1941 has a player finished above the mark.
George Brett finished 1980 batting .390 in 117 games, and Tony Gwynn finished 1994 hitting .394 in the strike-shortened season.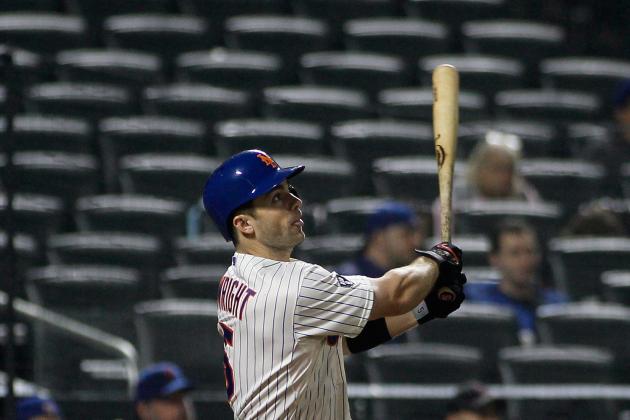 Mike Stobe/Getty Images

There have been 12 times that hitters have finished a season at .400 or better since 1900.
Their average age that season is 29.4.
Wright is 29. It may just be the perfect time.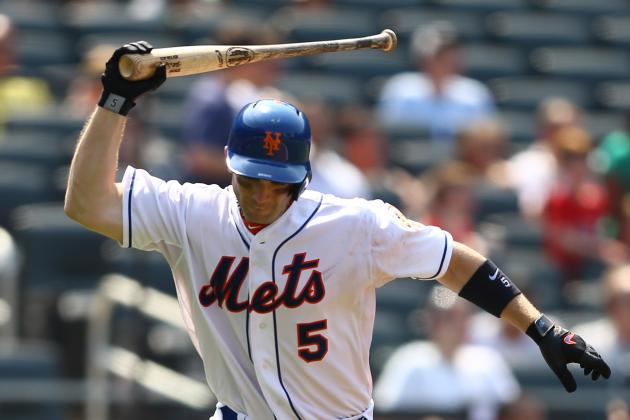 Al Bello/Getty Images

Wright has always had a propensity to strikeout during his career, averaging 130 per season.
This year he has struck out 29 times, on pace for 104.
It's still a high number, but those potential 26 extra at-bats could mean more hits for Wright.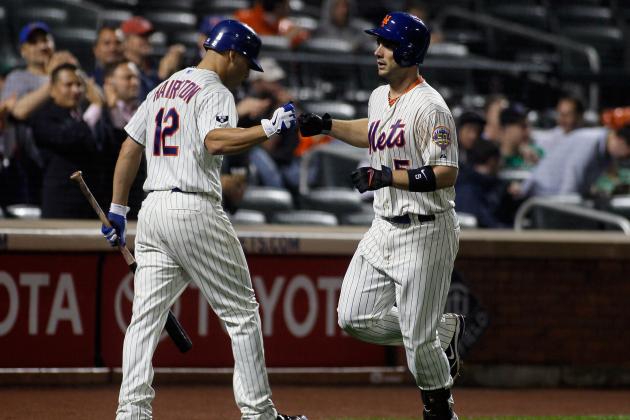 Mike Stobe/Getty Images

Wright still leads all of the Major Leagues in on-base percentage at .474.
Gwynn and Brett both finished their seasons as the league leaders in OBP when they challenged .400.
Both had identical OBPs of .454. Wright is ahead of the pace at the moment.
Allison Joyce/Getty Images

The franchise that has been in dire need of positivity over the last several seasons, may be stuck with the ultimate catch-22.
On one hand, having a player that hits .400 is something to celebrate.
On the other, it would be forced to break the bank to keep him. Instead, it may let him go as a result.
Sounds like a typical Mets situation.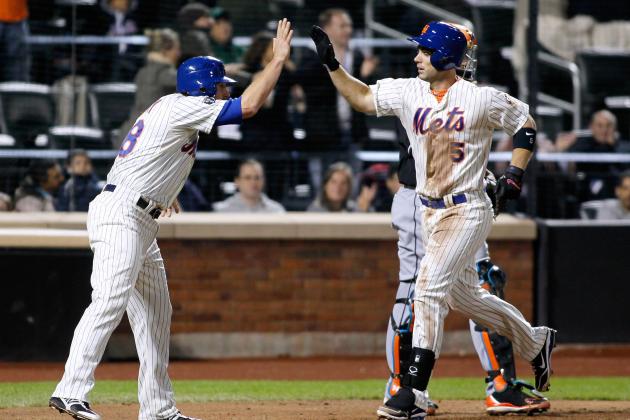 Mike Stobe/Getty Images

Two of the past 10 NL batting champs (Jose Reyes in 2011 and Freddy Sanchez in 2006) have had slugging percentages under .500.
Wright's SLG currently stands at .592, putting him in the range of several recent batting champions.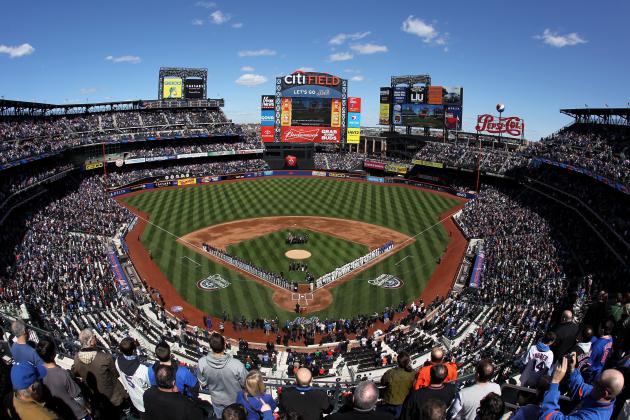 Nick Laham/Getty Images

The fences have moved in, but Citi Field still plays big.
Wright seems to have accepted that he is not a typical power hitter, and may never reach his career high of 33 home runs again.
However, he may be the most consistent doubles hitter in the game, averaging 42 per season.
The big outfield at Citi Field just means more room fro Wright to find a gap.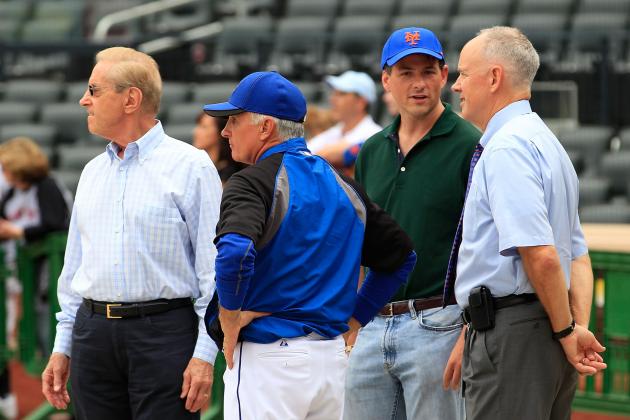 Paul Bereswill/Getty Images

What better way to earn an enormous free agent contract than to hit .400?
Wright has a club option for 2013 that the Mets may or may not choose to execute.
If he were to hit .400, the Mets would be forced to extend him long term or cut him loose and let another team pay him nine figures.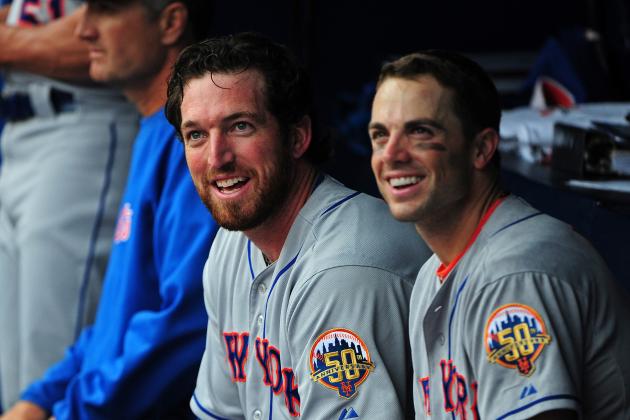 Scott Cunningham/Getty Images

In order for Wright to finish the season at .400, he will have had to increase his batting average .146 over last year.
That would be the biggest single-season jump in average for a batting champion in league history.
The odds say he won't, and in all likelihood, Wright will fall well short of .400.
But it's still fun to think about.