UFC 146 Results: 5 Fights for Shane Del Rosario to Take Next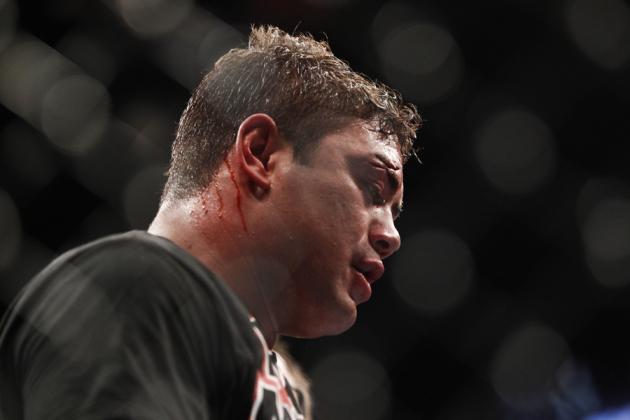 Shane Del Rosario - Esther Lin/MMAFighting
The hype surrounding undefeated prospect Shane Del Rosario came tumbling down at UFC 146.
After over a year layoff, the former Strikeforce heavyweight was stopped at 3:14 of the second round of his UFC debut by Stipe Miocic.
The loss is definitely a tough roadblock for a promising career. Del Rosario was considered by many as potentially the next major superstar in the heavyweight division, but an incredibly tough comeback opponent and over a year of inactivity hurt him in the end.
Despite this minor setback, Del Rosario, who was sidelined after being hit by a drunk driver in a serious car accident, is lucky to still be alive and fighting.
Former UFC heavyweight champion Frank Mir can relate. He was out for nearly two years after a serious motorcycle accident. It took him well over a year to get back into the competition flow and return to form.
At 28 years of age, Del Rosario is still a young, budding talent. Can he pick up the pieces and get back to his winning ways?
Here are five fights for him to take next.
Begin Slideshow

»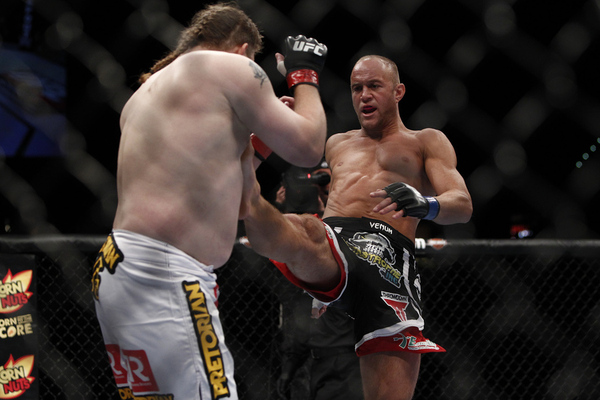 Dave Herman - Esther Lin/MMAFighting
As far as comeback opponents are concerned, Dave "Pee Wee" Herman isn't exactly a guy you volunteer to climb into the cage against.
He's a tough and wily veteran with tons of international experience.
With that said, he is also coming off two losses, and a win over him would be the biggest of Del Rosario's career.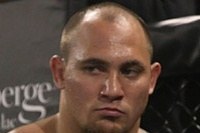 Shawn Jordan - Sherdog.com
Shawn Jordan impressed in his UFC debut against Oli Thompson at "UFC on FX 2: Alves vs. Kampmann."
Pairing Del Rosario against a fellow gunslinger on the feet certainly isn't a bad idea. At the very least, the fans will be treated with a highly entertaining fight.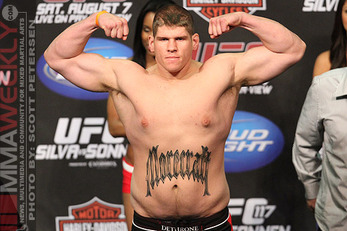 Christian Morecraft - Scott Petersen/MMAWeekly
If an entertaining and quality opponent is what the UFC seeks, Christian Morecraft is their guy.
The 25-year-old heavyweight is 1-3 in the UFC, but he never fails to deliver high-quality and exciting bouts.
Neither Morecraft nor Del Rosario have ever gone the distance in their professional careers.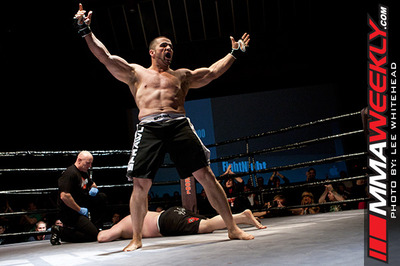 Oli Thompson - Lee Whitehead/MMAWeekly
If Oli Thompson wasn't already scheduled to face Philip De Fries at UFC on Fox 4, he would've been the perfect opponent for Del Rosario.
Like Del Rosario, Thompson is also coming off a round two TKO loss in his UFC debut against Shawn Jordan.
The former British strongman versus Del Rosario's lethal Muay Thai could certainly bolster a lackluster UFC card.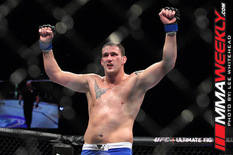 Philip De Fries - Lee Whitehead/MMAWeekly
Del Rosario wouldn't have to feel alone in a bout against Philip De Fries, who is also coming off a loss to Stipe Miocic.
With that said, the Brazilian Jiu-Jitsu ace's hands are already full with Oli Thompson at UFC on Fox 4.