Dickey, Santana, Wright and More Reasons the Mets Should Be Taken Seriously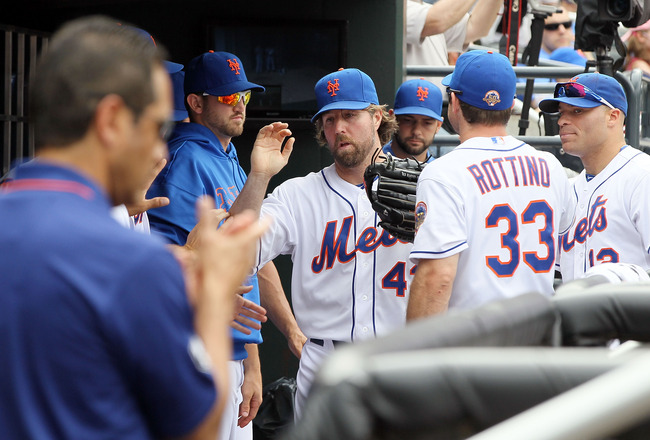 Jim McIsaac/Getty Images
The past decade for the New York Mets has been heart-wrenching, demoralizing, astounding [in both the good and bad sense], and provocative. They have rarely been in the playoffs. They have seen highs—reaching the NLCS Championship series against the Cardinals in 2006—and some pretty awful lows—the monumental September collapses in 2007 and 2008 were followed by several years of relegation to the division's basement.
Mets fans have seen many aging stars put on the blue and orange: Pedro Martinez, Tom Glavine, Carlos Delgado, Luis Castillo, Shawn Green and Jason Bay to name a few. These many established veterans have failed to turn the team's losing ways around. Now, the team is filled with young players eager to prove that they are not the NL East's doormat.The team is trying to forget their recent past as they fight for a playoff berth in the claustrophobically close NL East. David Wright, Johan Santana, and R.A. Dickey are now leading the Mets playoff charge.

Keep Reading

New York Mets: Like this team?