Andrew Luck vs. RGIII: Which QB Is More Likely to Enjoy Early Success?
Use your ← → (arrow) keys to browse more stories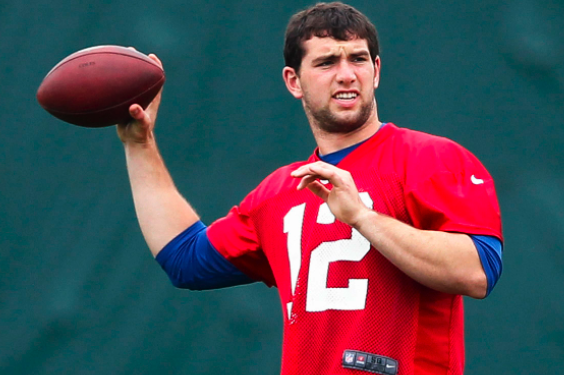 Much like the top two picks of every draft, Andrew Luck and Robert Griffin III will be compared for the entirety of their careers and it all starts in the beginning where the two will be looking to make a good first impression. Each quarterback will be the starting signal-caller for their franchise, but it's unlikely that they both have great success early on. As a matter of fact, Griffin III is more likely to have early success than Luck because of the scheme and talent surrounding him.
There are many aspects that go into identifying a specific talent and one of them is schematic fit. NFL coaches spend the majority of their time with Xs and Os, attempting to find a way to gain a tactical upper hand on the opponent of the week. In this process, they are also forced to curtail their game plans to fit the talent that's available.
In the case of the No. 2 overall pick Robert Griffin III, the Washington Redskins found the ideal quarterback for their scheme. The Redskins offense derives from Bill Walsh's popular West Coast offense, a scheme that has a combination of horizontal and vertical stretches in the passing game and power running. However, Shanahan has put his own spin on this scheme by creating a run-first offense off of a zone running game that features two main run concepts: inside and outside zone.
Outside Zone run concept.
The inside and outside zone run concepts have zone blocking in the trenches while the ball-carrier looks to decipher the defense in attempts to find a running lane, whether it's to the frontside or the backside of the play, to run through.
These two run concepts are important because they help set up the passing game, which is where Griffin III comes into play. The Redskins build the passing game off of the running game—opposite of what Bill Walsh preached—by using a significant amount of motions and shifts as well as bootleg play action, which sees the quarterback roll out to the opposite side of what would be the handoff.
When this is done, the quarterback's job is simplified before the snap because the motions and shifts done force the defense to make checks in their coverages, consequently tipping their hand as they "base" out and making it easier for Griffin to identify the coverage when going through his keys.
Furthermore, after the snap, Griffin III has an easier job because his reads are simplified due to him having to read only half of the field opposed to the full field. The bootleg play action, like any other play action, has three to four targets for the quarterback to throw to and most of them are working toward the quarterback, usually through a horizontal route such as a shallow cross.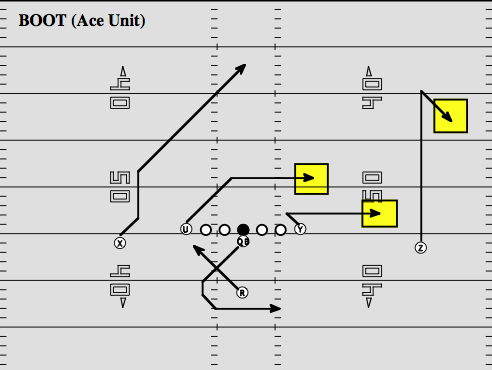 In Shanhan's play-action concept, he likes to have a vertical stretch included, which is where new acquisition Pierre Garcon comes in handy at wide receiver. Garcon was well-known for his ability to get vertically down the field, which is a throw that Robert Griffin III throws exceptionally well, while in Indianapolis.
This offense will be significant in RG3's development because it simplifies the game for him while also taking off the pressure due to the running game being the focal point. In Indianapolis, it's a different situation for former Stanford signal-caller Andrew Luck. Luck comes in and arguably has more pressure on his shoulders as not only the No. 1 pick, but to right an offense that was not very good last season.
Colts owner Jim Irsay cleaned house in the offseason by cleaning out the front office as well as the coaching staff, which now has former Pittsburgh Steelers offensive coordinator Bruce Arians calling plays.
Arians' offense is similar in some ways to Mike Shanahan's in that it utilizes bunched receiver sets (more on that later), motion and the zone run concepts (particularly the outside zone). However, Arians is more willing to drastically change his game plan, running the ball or passing it a significant amount of time in a game, and adapt his offensive philosophy to the talent available on the roster.
The talent at the wide receiver position is limited in Indianapolis, with aging Reggie Wayne still the No. 1 option and a host of other receivers that may be talented but unreliable at the moment. This limits the talent that Luck has to work with and consequently, makes it harder on him to have success early into his career.
Moreover, the tight end position—which was so crucial in the Manning era—is young with second- and third-round picks Coby Fleener and Dwayne Allen. Andrew Luck has familiarity with Fleener as his main target and security blanket while they were together at Stanford, while Allen is an underneath option and a quality blocker.
Arians will likely look to ease the pass-catching talents into the NFL through his multiple formations that will feature players such as Fleener in various alignments in order to create matchup advantages.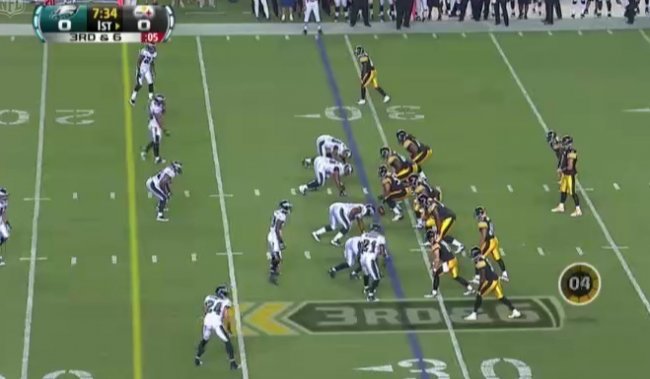 The bunched sets create matchup problems for the defensive backfield because assignments can get mixed up due to the release and routes of the multiple pass catchers.
In addition, the alignments of the pass catchers is an advantage for the offense because two of them are off the line of scrimmage, which enables them to avoid press coverage and develop into their routes at the snap. This will be a benefit to tight end Coby Fleener, who is likely to be flexed (three-yard split from offensive tackle) out, and Luck, who will likely look to his security blanket often.
Who is more likely to enjoy early success?
Despite being the No. 2 overall pick, Robert Griffin III is likely to have more early success than Andrew Luck because of the scheme and more importantly, the talent around him.
Griffin III's offense leans more heavily on the running game, a zone-blocking scheme with the inside and outside zone as primary run concepts, and uses play action off of it, which simplifies the reads of Griffin and still uses his great physical abilities—his arm and his feet.
The receiving options that Griffin has are superior to the ones Luck has to work with in not only quality, but quantity. There are multiple receiving options that Griffin will have to throw to, ranging from the vertical receiving threat in Pierre Garcon to the steady Santana Moss.