Dos Santos vs. Mir: 4 Reasons JDS Will Be Champion for a Long Time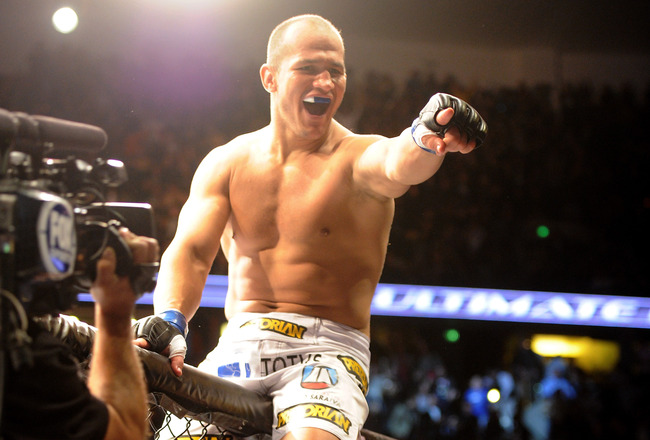 Jason Merritt/Getty Images
Your winner, and still UFC Heavyweight champion, Junior "Cigano" dos Santos.
Get used to hearing that, because the way things are looking, Junior dos Santos is going to be champion for a long time to come. Throughout his UFC career, dos Santos has absolutely dominated every man put in front of him.
Here are four reasons why Junior dos Santos will be the champion for a long time to come.
Lack of Heavyweight Depth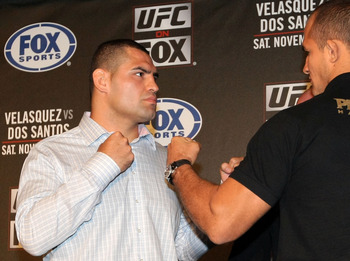 Victor Decolongon/Getty Images
Other than Junior dos Santos, there are not many threats in the heavyweight division. It feels like the heavyweight division is very mid-tier heavy, as most guys are solid but not elite.
The only heavyweights that come to mind who can be considered threats are Alistair Overeem, Cain Velasquez and Daniel Cormier. Dos Santos has already beat Velasquez, Cormier is still in Strikeforce and Overeem is currently on the shelf because he likes performance enhancers.
The lack of depth will ensure that dos Santos stays champion for some time.
Superior Boxing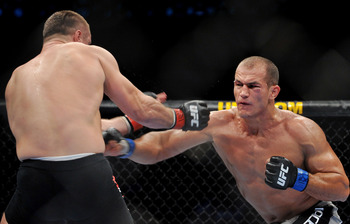 Jon Kopaloff/Getty Images
There is not a man in MMA that has better boxing than Junior dos Santos. His footwork, his head movement and his technique are unmatched by anybody.
He has beaten top-level strikers like Mirko Cro Cop. He has withstood power punchers like Shane Carwin. Anybody that stands toe-to-toe with dos Santos is praying to get knocked out.
Takedown Defense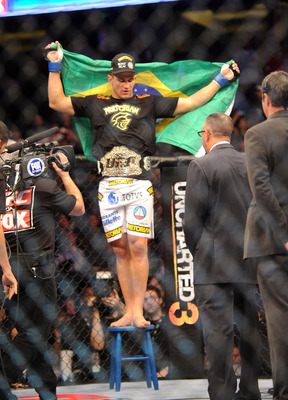 Jason Merritt/Getty Images
Anybody that has attempted to take down Junior dos Santos has been easily shaken off. Even if dos Santos has been taken down on the rare occasion, he has popped right up.
Guys like Shane Carwin, Roy Nelson and Frank Mir have failed miserably in attempting to put dos Santos on the mat. It is simply because dos Santos' takedown defense is well-trained.
Most Well-Rounded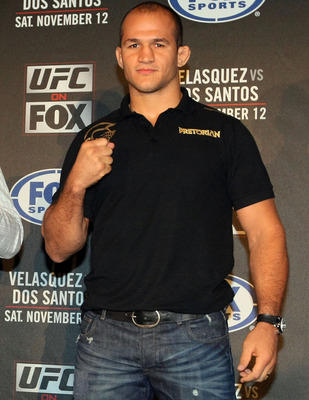 Victor Decolongon/Getty Images
Quite simply put, Junior dos Santos is the most well-rounded mixed martial artist in the heavyweight division.
He has the best boxing, a brown belt in Brazilian jiu-jitsu, top-notch takedown defense and all the intangibles of a champion.
Will he eventually be beaten in the UFC?
Most likely, yes. But I don't see that happening for a very long time.
Keep Reading