Nick Fairley picked a very bad time to get a DUI.
I don't mean to insinuate that there is ever a good time to be driving while drunk, but Fairley's Sunday morning run-in with the law couldn't have come at a worse point in the offseason.
Fairley was arrested by Alabama State Troopers shortly after 1 a.m. local time and released about eight hours later.
Sometime in between, he took a mug shot with an expression that didn't exactly capture the severity of the situation.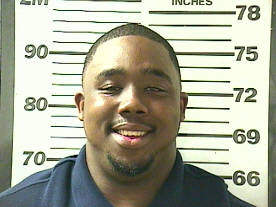 Fairley was officially charged with DUI and attempting to elude police, while also being ticketed for reckless driving, no proof of insurance and having an open container in the car.
Now, while drunk driving is highly dangerous, it's not like Fairley's arrest will spark outrage in society. People of all trades get DUIs, from NFL players to doctors to lawyers to the general manager of the squeaky clean San Antonio Spurs.
Hell, Leonard Little killed a woman while driving drunk and he still played in the NFL the next season.
So, as idiotic as this DUI was, Fairley likely won't receive much wrath from the court of public opinion. However, this arrest does serve as the latest incident that will lead NFL fans to disliking the Detroit Lions.
Fairley was already arrested for possession of marijuana earlier this offseason, joining running back Mikel Leshoure as the second Detroit player to be in handcuffs twice since the season ended. Back up tackle Johnny Culbreath was also arrested for marijuana earlier this year.
All of this is coming after a season in which the Lions experienced great success, but great criticism as well. They were often called dirty by opposing teams, and one of their best players was named the fourth most hated athlete in America by Forbes.
Throw it all together, and you've got yourself the new villains of the NFL.
For more than a decade, the Lions were simply too harmless to agitate the rest of the league.
But now that they are being irresponsible and downright stupid off the field (Leshoure tried to eat his weed in front of the cop), while stomping teams (literally and figuratively) on the field, the Lions have become very easy to hate.
It will be interesting to see how they handle this barrage of public relations nightmares, while also trying to maintain their success on the field.
Will they use the hatred from the media and other fan bases as fuel, or crumble under the pressure of being a villain?
Only time will tell, but regardless of what happens, one fact is already clear—the Lions are well on their way to becoming the most hated team in football.