UFC 146 Results: Junior Dos Santos and the Top 10 Heavyweights in the UFC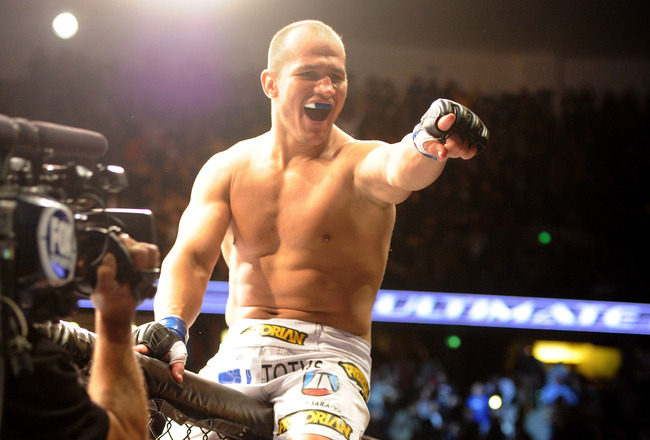 Jason Merritt/Getty Images
On Saturday night, the UFC's first ever all heavyweight PPV took place, as ten of the baddest dudes on the planet battled it out for domination.
In the main event, Junior dos Santos squared off with Frank Mir with the heavyweight title on the line, and in a masterful performance, dos Santos TKO'd Mir in the second round.
In the co-main event, Cain Velasquez absolutely mauled Antonio Silva en route to a first round TKO.
The rest of the main card featured both knockouts and submissions, and proved to be every bit as exciting as we—the fans—anticipated.
Check out where the heavyweight division stands after this big night of fights.
Alistair Overeem is not included due to his suspension.
No. 10: Stefan Struve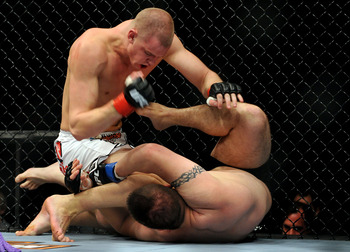 Jon Kopaloff/Getty Images
Kicking off our top ten is the resurgent Stefan Struve.
Struve dropped off many top ten ranking lists when he was knocked out by Travis Browne at UFC 130, but three straight finishes over Pat Barry, Dave Herman and Lavar Johnson has returned Struve to where he was before
Those three victories have put him back into the upper tier of heavyweights, and he should have a fight with a consensus top ten fighter next.
No. 9: Roy Nelson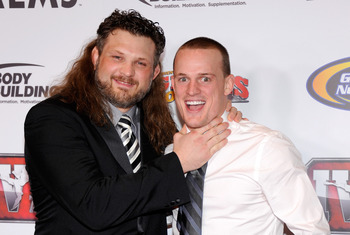 Ethan Miller/Getty Images
Roy Nelson returns to the top ten!
Nelson had fallen on some hard times as of late, dropping off of most people's top ten rankings as he dropped three of four fights.
With a big knockout on Saturday night, Nelson has proven that he is still a force to be reckoned with in the division.
No. 8: Travis Browne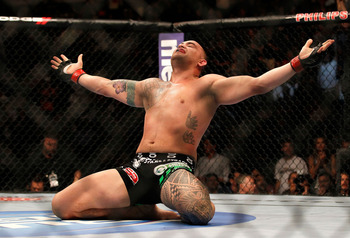 Kevin C. Cox/Getty Images
Up next at No. 8, we have the undefeated (13-0-1) Travis "Hapa" Browne.
Browne was last seen at UFC 145, where he submitted Chad Griggs with an arm-triangle choke in the first round and earned a submission of the night.
He will face off against Ben Rothwell at UFC on Fox 4 next.
No. 7: Minotauro Nogueira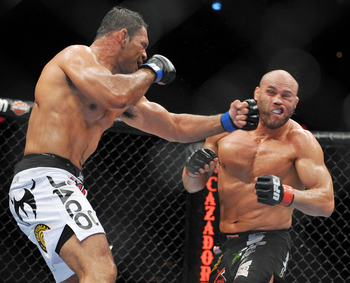 Jon Kopaloff/Getty Images
Minotauro Nogueira is an absolute legend of MMA, but he has been slipping as of late.
In his last six fights, he has alternated wins and losses, beating Tim Sylvia, Randy Couture and Brendan Schaub, while losing to Frank Mir, Cain Velasquez and Frank Mir again.
He will now face Cheick Kongo at UFC 149.
No. 6: Mark Hunt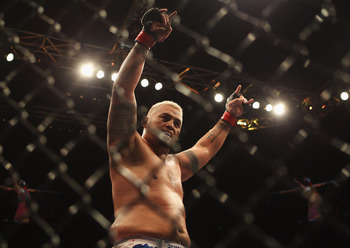 Mark Kolbe/Getty Images
Up next is the fan favorite, Mark "Super Samoan" Hunt.
When it was announced that Alistair Overeem was out of UFC 146, the fans began a rally for Mark Hunt, which ultimately ended to no avail.
Even worse for fans of Hunt is that he is now injured, and was forced to pull out of his fight at UFC 146 against Stefan Struve.
We all want to see Hunt back in the cage soon, so here's wishing him a speedy recovery.
No. 5: Fabricio Werdum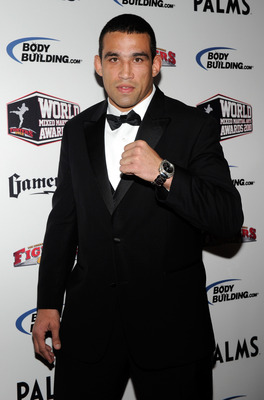 Ethan Miller/Getty Images
Fabricio Werdum has made his return to the upper echelon of the heavyweight division, and he did it impressively.
In his return fight to the UFC, he defeated Roy Nelson by unanimous decision at UFC 143. Prior to that, he defeated Fedor Emelianenko, Antonio Silva and Mike Kyle in a run in Strikeforce.
He will now face Mike Russow at UFC 147.
No. 4: Shane Carwin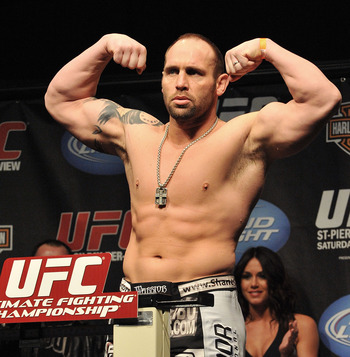 Jon Kopaloff/Getty Images
Many will be upset with the placement of Shane Carwin this high due to his extended inactivity since his last fight.
When you really look at it, though, Carwin has only lost to the current champion and then-champion, Brock Lesnar.
Additionally, he has defeated Frank Mir, who is now ranked higher than him.
No. 3: Frank Mir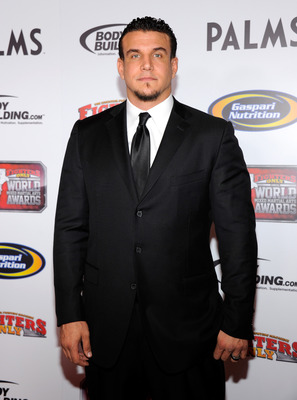 Ethan Miller/Getty Images
Frank Mir is the former, two-time, UFC heavyweight champion and also the holder of the most wins in the UFC heavyweight division.
However, on Saturday night, Mir did not add to his list of wins, as he lost to Junior dos Santos via second round TKO.
With the loss, Mir will look to rebound and likely rebuild himself to earn another shot at the heavyweight belt.
No. 2: Cain Velasquez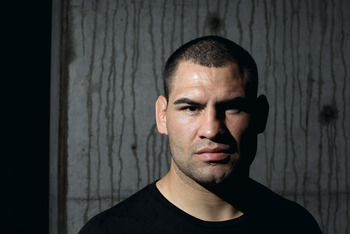 Cameron Spencer/Getty Images
Cain Velasquez is the former UFC heavyweight champion and has only one defeat on his record to the current champion.
Velasquez is 10-1 overall in his career and made a statement in his fight on Saturday, as he absolutely demolished Antonio Silva, en route to a first round TKO.
No. 1: Junior dos Santos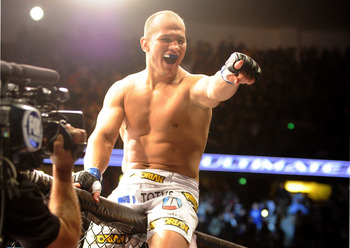 Jason Merritt/Getty Images
As the UFC heavyweight champion of the world, this should come as no surprise to anyone that Junior dos Santos is the best heavyweight in MMA today.
dos Santos has a professional record of 15-1, and has gone undefeated in the UFC—9-0 with seven finishes—and has seemed unstoppable inside the Octagon.
On Saturday night, he added Frank Mir to his resume, as he earned a second round TKO.
Tim McTiernan is a Featured Columnist for Bleacher Report. For the latest news on everything MMA, follow him on twitter @TimMcTiernan.
Keep Reading