MLB Draft 2012: Power Ranking 50 Worst Draft Busts of All Time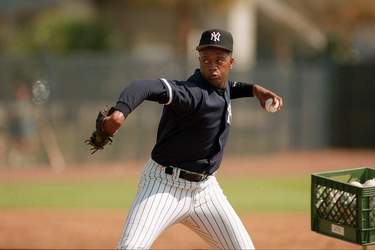 Brien Taylor, first overall pick in the 1991 MLB draft by the New York Yankees. Photo courtesy nj.com
The 2012 MLB draft is fast approaching. All 30 teams are busily preparing to select a group of talented youngsters from the high school and college levels that they believe will help lead their teams well into the future.
The art of drafting top-tier players considered is not an exact science. In fact, oftentimes it's a crapshoot, as history clearly shows a number of players deemed "can't-miss" prospects ended up missing the mark completely.
So, as we all patiently await the draft occurring in just seven days, we will run down a list of the 50 biggest MLB draft busts of all time.
Begin Slideshow

»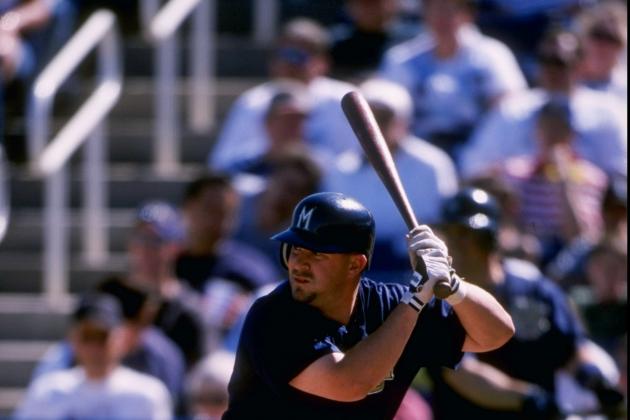 Jed Jacobsohn/Getty Images

Arizona State University has produced an array of great stars who went on to terrific careers in Major League Baseball, including Sal Bando, Rick Monday, Reggie Jackson, Bob Horner and Barry Bonds.
Antone Williamson did make it to the big show, but that's where the comparisons end.
The Milwaukee Brewers drafted Williamson with the fourth overall pick in the first round of the 1994 MLB draft. Williamson got his shot to produce at the major league level in 1997, but he floundered, hitting just .204 in 24 games.
Williamson continued trying to make it back to Milwaukee, but after three more seasons he was officially done.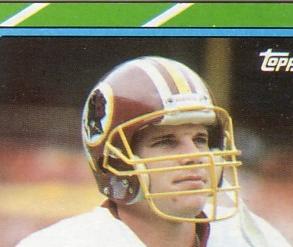 Photo courtsy fatpickled.com
In 1979, the Toronto Blue Jays used the third overall pick in the MLB draft to select Jay Schroeder, a catcher/outfielder out of Pacific Palisades, Calif., who was equally as good at football as he was on the diamond.
Schroeder should have gone with the latter.
After four years in the minors with the Jays, Schroeder realized he wasn't as gifted in baseball as he originally thought, hitting just .213 for his career. He did move on to his secondary sport, eventually starring for 10 seasons in the NFL.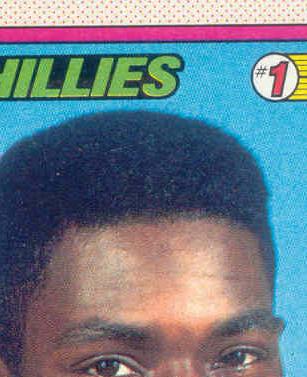 Photo courtesy epier.com
You have to at least give Jeff Jackson some credit—he gave his dream of playing in the majors one heckuva try.
Drafted by the Philadelphia Phillies with the fourth overall pick in the 1989 MLB draft, Jackson was a highly gifted outfielder who possessed blazing speed and great range. However, his potential for greatness never quite came out—Jackson never made it past the Double-A level in nine professional seasons, finally giving it up in 1998 after posting a .234 lifetime batting average.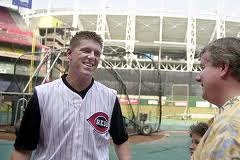 Photo courtesy reds.enquirer.com
High school pitcher Chris Gruler caught the eye of the Cincinnati Reds in 2002, as they selected him with their third overall pick in the first round of the MLB draft and offered a nice $2.5 million bonus.
Gruler possessed a blazing fastball that sat at 96 mph and could reach the high 90s. In his senior season at Liberty High School in Brentwood, Calif., Gruler struck out 135 batters in just 66 innings.
However, once he was drafted, Gruler suddenly went soft, enduring several shoulder surgeries and attempting as many comebacks until finally giving up in 2006. In four seasons in the minors, Gruler threw only 92.2 innings total.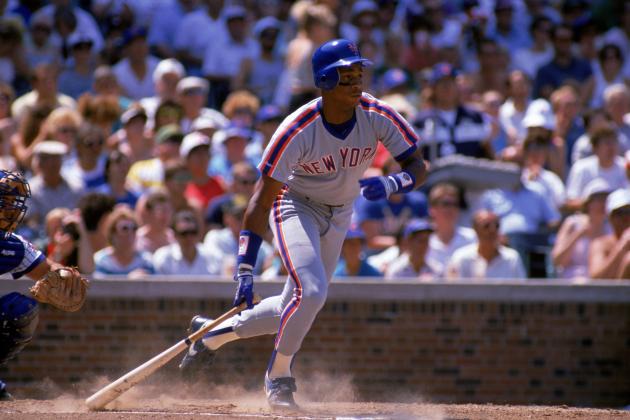 Jonathan Daniel/Getty Images
Outfielder Darryl Strawberry was the cream of the crop in the 1980 MLB draft.
The 1980 MLB draft was not loaded with top-tier prospects. The exception was Darryl Strawberry, who was taken with the first overall pick by the New York Mets.
The Toronto Blue Jays were up next and selected speedy infielder Garry Harris, who dazzled in high school in San Diego, Calif.
Unfortunately for the Blue Jays, Harris failed to dazzle at all on the professional level. He flamed out after just four seasons and never made it past the Double-A level.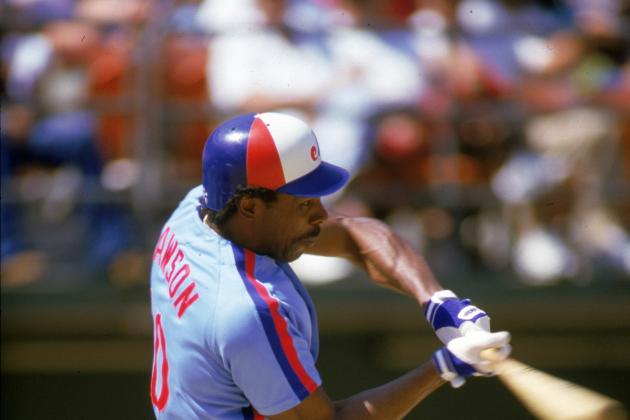 Rick Stewart/Getty Images

The 1975 MLB draft is considered one of the weakest in history—only three players from the first round enjoyed decent careers in the majors: Rick Cerone, Clint Hurdle and Dale Berra.
The second overall pick that year, Mike Lentz, was a southpaw pitcher drafted by the San Diego Padres. Lentz saw only four years of action in the minors, never making it past the Double-A level.
Lentz gave up following the 1978 season after posting a lifetime 5.05 ERA and 1.679 WHIP.
One noteworthy late-round pick that year who at least saved face for the '75 MLB draft was Hall of Fame outfielder Andre Dawson, selected in the 11th round by the Montreal Expos.
Scott Halleran/Getty Images

Jeff Austin was drafted by the Kansas City Royals with the fourth overall pick in the 1998 MLB draft. A solid right-handed pitcher who put together a terrific collegiate career, Austin was struggling as a starter at the lower minor league levels when the Royals converted him into a reliever.
Austin made his MLB debut in 2001 with the Royals, but in 31 relief appearances over the next two seasons, Austin put together a paltry 5.35 ERA. The Royals shipped him off to the Cincinnati Reds.
Austin became a starter once again with the Reds. On May 23, 2003, Austin became only the second pitcher in MLB to give up three consecutive home runs to start a game against the Atlanta Braves.
Austin was done in baseball by 2004.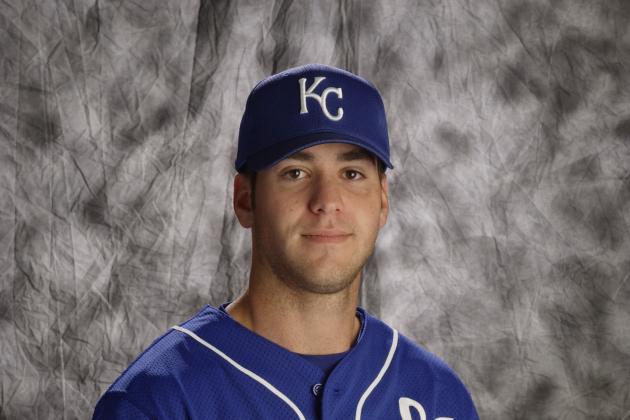 M. David Leeds/Getty Images

The Kansas City Royals went after California high school baseball star Mike Stodolka with their fourth overall pick in the first round of the 2000 MLB draft. Stodolka mowed down the opposition in his senior season, striking out 133 batters in 68 innings. He was a pretty fair hitter too, clubbing 18 home runs to set a new California Interscholastic Federation record.
However, as a pitcher and a hitter, Stodolka flamed out at the Triple-A level and was never quite able to ascend the ladder to the majors. He finally gave up in 2008.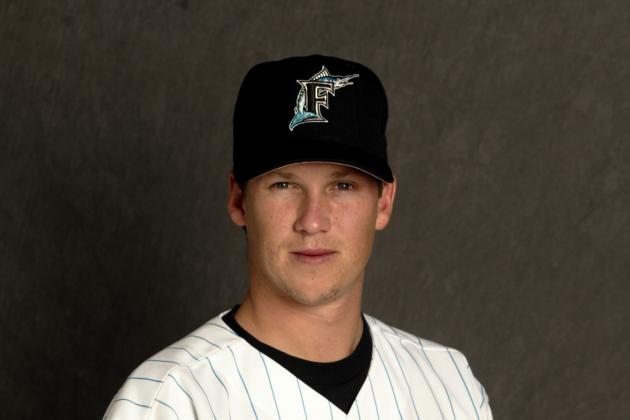 Andy Lyons/Getty Images

As a fireballing left-handed pitcher, one would think that Geoff Goetz could have carved out a nice career in Major League Baseball. One would think that, but one would be wrong.
Goetz was selected by the New York Mets with the sixth overall pick in the 1997 MLB draft, and the young flame-throwing southpaw did live up to his speed, registering a 7.5 K/9 rate during his time in the minors.
However, command was always an issue, preventing Goetz from realizing his ultimate dream. He finally retired in 2006 after flaming out in independent league ball.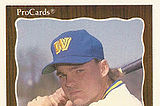 Photo courtesy baseball-reference.com
One pick after the Seattle Mariners selected high school outfielder Ken Griffey Jr. with the first overall selection in the 1987 MLB draft, the Pittsburgh Pirates selected another heralded high school outfielder: Mark Merchant.
Merchant, much like Griffey, was a potential five-tool player, stealing 48 bases in his senior year of high school.
However, unlike Griffey, Merchant never even sniffed the majors, struggling for 11 years in the minors before finally giving up in 1997.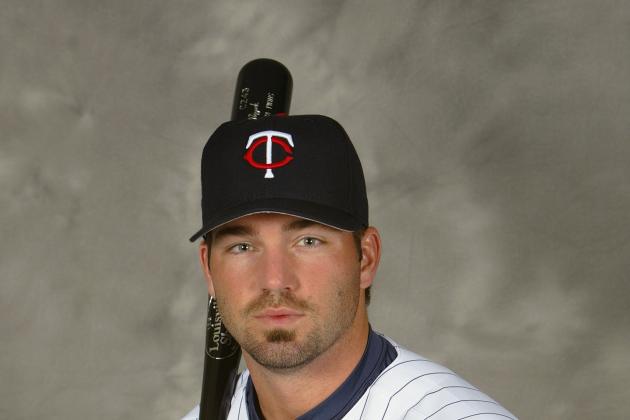 Ezra Shaw/Getty Images

Taken with the fifth overall pick in the 1999 MLB draft by the Minnesota Twins out of high school, outfielder B.J. Garbe was considered the 79th-best prospect in MLB by Baseball America the following year.
However, Garbe never lived up to the hype, toiling for eight seasons in the minors before finally calling it quits in 2006.
Garbe never made it past Double-A and retired with a less-than-pedestrian .235 batting average.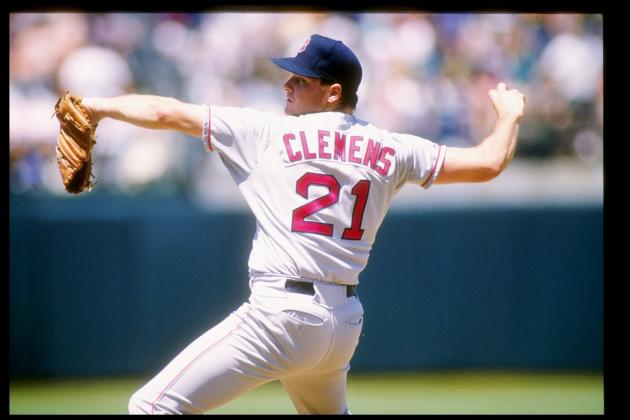 Otto Greule Jr/Getty Images
The Chicago Cubs passed on Roger Clemens in the 1983 MLB draft.
The Chicago Cubs had a chance to pick up a great right-handed pitcher from the state of Texas who would go on to greatness in the majors. Oh, wait—they actually passed on Roger Clemens. Instead, they took another Texas pitcher, Jackie Davidson.
Davidson may never have gotten caught up in any drama related to performance-enhancing drugs, but he also never made it the majors, either.
The Cubs finally said goodbye to Davidson after he toiled for seven years in the minors, compiling a 4.81 ERA overall.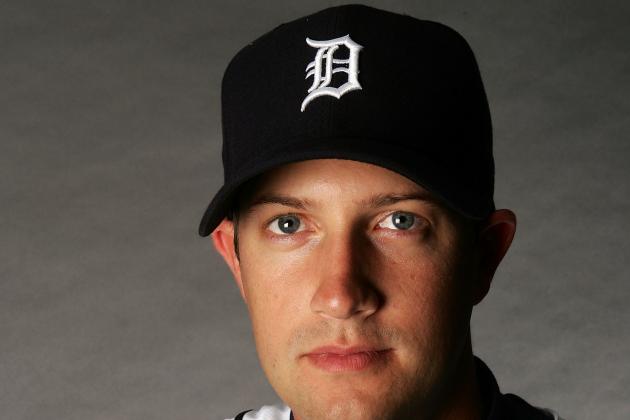 Elsa/Getty Images

After being drafted in the 18th round by the Baltimore Orioles in 2000, pitcher Kyle Sleeth passed up the chance to play professional baseball, choosing to attend Wake Forest University instead.
Sleeth put together an outstanding collegiate career, tying the NCAA record at the time with 26 consecutive wins between 2002 and 2003. The Detroit Tigers thought enough of Sleeth to select him with the third overall pick in the 2003 MLB draft.
However, before Sleeth could climb very far in the Tigers' farm system, he hurt his elbow. He required Tommy John surgery that sidelined him for the entire 2005 season.
Unable to fully regain his stuff, Sleeth retired in 2007 without ever making it to the majors.
Photo courtesy kcroyalshistory.com
Jeff Granger was a highly touted right-handed pitcher who had the honor of breaking the Southwest Conference strikeout record previously held by Roger Clemens while pitching for Texas A&M.
The Kansas City Royals pounced, selecting Granger with the fifth overall pick in the 1993 MLB draft. They then promptly promoted him after only seven minor league appearances, giving rise to the theory once again that pitchers should never be rushed.
Granger compiled a 9.09 lifetime ERA in parts of four seasons and was out of baseball completely by 2000.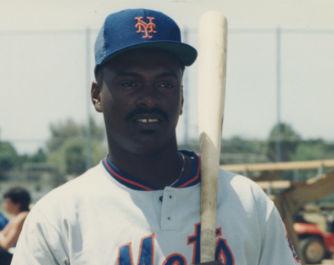 Photo courtesy centerfieldmaz.com
The 1981 MLB draft was not considered to be strong, but the New York Mets certainly thought they found a blue-chipper in outfielder Terry Blocker. The Mets selected him with the fourth overall pick.
Turns out that the blue-chipper turned into a forgetful memory. Blocker appeared in 18 games for the Mets in 1985, hitting just .067. Blocker was dealt to the Atlanta Braves at the end of the year, appearing in 92 games between 1998 and 1999. He retired with a lifetime average just five points above the Mendoza line.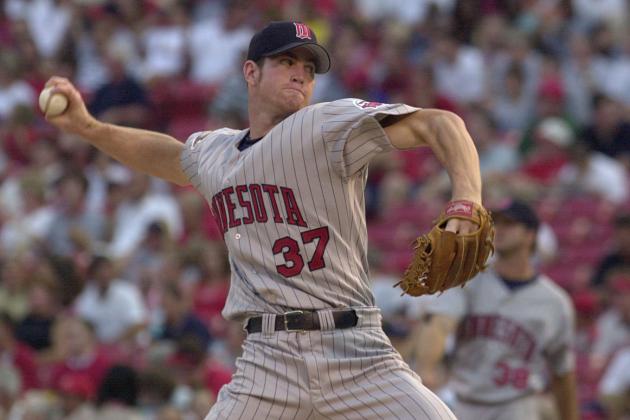 Elsa/Getty Images

Cal State-Fullerton has produced a bevy of great MLB stars over the years, including Tim Wallach, Mark Kotsay and Aaron Rowand. Pitcher Adam Johnson also starred at Cal State-Fullerton, but it would be a stretch to call his MLB career successful.
Drafted by the Minnesota Twins with the second overall pick in the 2000 MLB draft, Johnson made his MLB debut just a little over a year later. He appeared in seven games for the Twins in 2001.
Johnson failed miserably, making two more appearances for the Twins in 2003 and posting a 10.25 ERA in nine games altogether.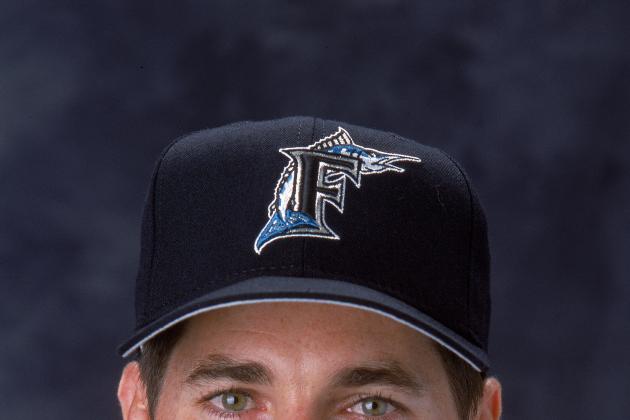 Matthew Stockman/Getty Images

After an outstanding collegiate career at the University of Central Florida (UCF), the Cincinnati Reds selected outfielder Chad Mottola with the fifth overall pick in the 1992 MLB draft—exactly one pick ahead of New York Yankees shortstop Derek Jeter.
It's safe to say that Mottola's career didn't exactly measure up to Jeter's—a .200 in parts of five seasons with four different organizations. He finally hung up the cleats in 2006 after just 59 games in the majors.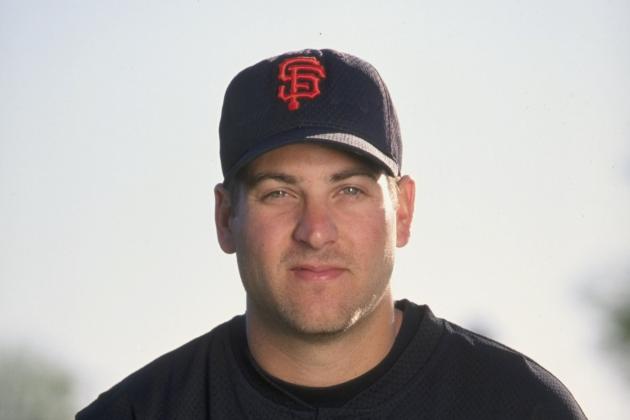 Tom Hauck/Getty Images

In 1993, the San Francisco Giants used the sixth overall pick in the MLB draft to select Steve Soderstrom, a standout right-handed pitcher from Fresno State.
Soderstrom was given a quick look by the Giants during a September call-up in 1996, going 2-0 in three starts with a 5.27 ERA. However, that was the last time Soderstrom would be seen or heard from again in the majors. The Giants were done with him following the 1999 season.

Photo courtesy baseball-reference.com
When the Minnesota Twins drafted pitcher Bryan Oelkers with the fourth overall pick in the first round of the 1982 MLB draft, he became the first player born in Spain ever to be drafted.
However, that is where the good distinctions end.
Oelker was called up by the Twins in 1983, and in 10 appearances—eight of them starts—Oelker was 0-5 with an 8.65 ERA.
The Twins gave up on him following the 1985 season.
David Seelig/Getty Images

When the Atlanta Braves selected outfielder Mike Kelly of Arizona State University with the second overall pick in the 1991 MLB draft, he was considered an outfielder of the future for the Braves.
Kelly made the Braves out of spring training in 1994. However, after being unable to crack the Mendoza line (.200), Kelly was sent back down for more seasoning. Through two more call-ups in July and August, Kelly was able to raise his average to a respectable .273 for the season.
However, in Kelly's second season in 1995, he showed no improvement at all and ending the year with a .190 average in 97 games. Kelly was traded to the Cincinnati Reds the following January.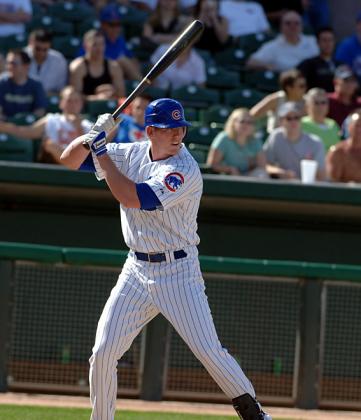 Photo courtesy rumorsandrants.com
When Ryan Harvey was drafted with the sixth overall pick by the Chicago Cubs in the first round of the 2003 MLB draft, he was considered a power hitter who possessed tremendous skills. For four consecutive years, Harvey was rated as a top-10 prospect in the Cubs' minor league farm system (2004-2007).
However, plate discipline and minor injuries plagued Harvey throughout his brief professional career. He often struck out over 100 times per season. As a result, the Cubs finally released Harvey in March 2009.
Harvey did attempt to play his way onto the Colorado Rockies, but his bid to reach the majors stopped in 2010 after two seasons in Double-A ball.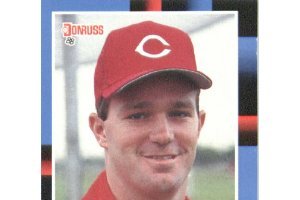 Photo courtesy amazon.com
A terrific pitcher out of Seton Hall, Pat Pacillo was selected with the fifth overall pick by the Cincinnati Reds in the 1984 MLB draft. Pacillo also played on the 1984 US Olympic Baseball team along with future MLB greats Will Clark, Barry Larkin, Mark McGwire, B.J. Surhoff, Bill Swift and Bobby Witt.
However, Pacillo never approached his Olympic teammates' major league success. Pacillo appeared in just 18 games for the Reds in 1987 and 1988, posting a 5.90 ERA.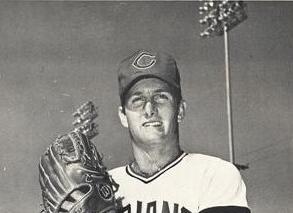 Photo courtesy ootpdevelopments.com
The biggest highlight of pitcher Steve Dunning's career was that he hit a grand slam home run off Oakland A's pitcher Diego Segui in May 1971—the last pitcher to achieve the feat until 2008. Other than that, his career was fairly forgettable.
Dunning was selected by the Cleveland Indians with the second overall pick in the 1970 MLB draft out of Stanford University. He became only the second player in history to go straight to the majors without spending any time in the minor leagues.
However, in retrospect, that may not have been the best decision the Indians ever made. Dunning ended up with a career record of 18-29 with a 4.37 ERA for the Tribe before being dealt to the Texas Rangers in May 1973.
Dunning would go on to win only five more games in the majors before finally hanging them up in 1977.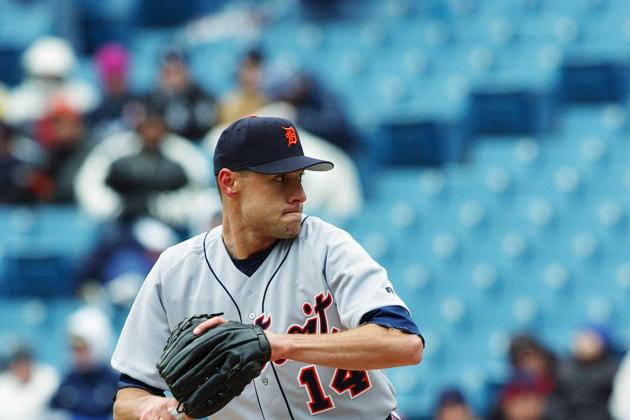 Jonathan Daniel/Getty Images

Right-handed pitcher Matt Anderson was a first-team college All-American out of Rice University when he was selected by the Detroit Tigers with the first overall pick in the 1997 MLB draft.
Anderson quickly rose through the minor league ranks and was called up by the Tigers in 1998. He posted a very respectable 5-1 record with a 3.27 ERA in his first season, all in relief.
However, that was as good as it would get for Anderson. He was given the opportunity to close games for the Tigers in 2001, and while he posted 22 saves, he had a 4.82 ERA. The following year, Anderson tore a muscle in the armpit of this throwing arm. His signature fastball, which regularly touched over 100 mph, was gone.
Anderson could barely throw 90 mph after the injury, and the Tigers finally parted ways with him after he was unable to crack their lineup in 2004.
Anderson ended his career with the Colorado Rockies in 2006, posting a career 5.19 ERA and 1.582 WHIP.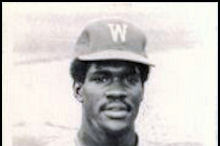 Photo courtesy kcroyalshistory.com
In 1971, the Kansas City Royals used the fifth overall pick in the first round of the 1971 MLB draft to select Roy Branch, who had just finished an outstanding high school career in St. Louis.
Branch featured a blazing fastball, but not much else. He was never able to harness his command, toiling in the minors for seven years before the Seattle Mariners purchased his contract from the Royals in January 1978.
Branch did appear in two games for the Seattle Mariners in 1979. However, after two starts and a 7.94 ERA, Branch was never to be seen in the majors again.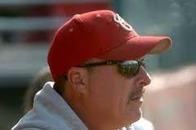 Photo courtesy redmenbaseball.blogspot.com
Shortstop Augie Schmidt was originally drafted out of high school by the Cincinnati Reds in 1979. However, he opted to go onto college at the University of New Orleans, where he won college baseball's Golden Spikes Award in 1982.
The Toronto Blue Jays then selected Schmidt with the second overall pick in the MLB draft that year. However, Schmidt never made it past the Triple-A level with the Blue Jays, and he was out of baseball by 1986.
Schmidt is now the baseball coach at Carthage College in Kenosha, Wis., where he followed his father's footsteps, having been the coach there for 18 years himself. Schmidt has become one of the great baseball coaches in small-college history, compiling a 781-321-5 record and .708 career winning percentage in 25 seasons.

Photo courtesy baseball-reference.com
The St. Louis Cardinals selected outfielder Paul Coleman out of Frankston High School in Frankston, Texas, with the sixth overall pick of the 1989 MLB draft. He was considered to be a five-tool player who could potentially develop into a corner outfielder for the Cards.
However, Coleman never developed at all, and plate discipline was a major factor. Playing for the Single-A Springfield Cardinals in 1991, Coleman hit only .185 and struck out 49 times while drawing only one walk in 45 games. He was out of the Cardinals' system by the end of 1993.
I guess the Cardinals thought they could strike gold with another Coleman (Vince).
Tom Hauck/Getty Images

While outfielder J.D. Drew enjoyed a 14-year career in the major leagues, it certainly wasn't with the Philadelphia Phillies.
Drew was an outstanding player for Florida State University and won college baseball's Golden Spikes Award in 1997. The Phillies used the second overall pick in the draft that year to select Drew.
However, Drew and his agent, Scott Boras, decided that they would not sign for anything less than $10 million. After a period of negotiations, the Phillies were unable to sign Drew—they were totally unwilling to sign a player of unproven talent for that amount of money.
Drew went back into the draft the following year, where he was selected fifth overall by the St. Louis Cardinals.
Drew was loudly booed just about every time he ever made an appearance in Philadelphia.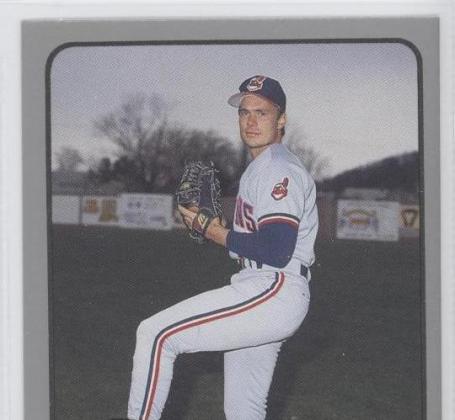 Photo courtesy checkoutmycards.com
In 1983, the Oakland Athletics used the fifth pick in the first round of the MLB draft to select Baylor University pitching standout Stan Hilton.
Hilton never made it higher than Double-A ball with Oakland, and after six minor league seasons and a 4.89 ERA, he finally gave up.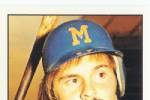 Photo courtesy leaguelineup.com
The highlight of Tommy Bianco's career was that he once pinch-hit for one of the all-time greats in Major League Baseball, Henry Aaron.
That would prove to be the only highlight to his career.
After being selected with the third overall pick in the 1971 MLB draft, Bianco—who was a switch-hitting shortstop/third baseman—toiled in the minors for five years before getting called up to the Brewers in 1975. Appearing in 18 games, Bianco hit just .176 in 34 at-bats. He was never to be seen from again—at least in the majors.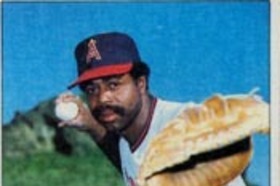 Photo courtesy cox.net
He was the only man in the major leagues ever to be drafted first overall on two separate occasions. Yet for first baseman/designated hitter Danny Goodwin, his career never amounted to a hill of beans.
Originally selected first overall by the Chicago White Sox in 1971, Goodwin chose to attend Southern University A&M college. After a stellar four-year college baseball career, Goodwin was again chosen first overall in 1975, this time by the California Angels.
Goodwin's career never took off though. After the Angels gave up and traded him to the Minnesota Twins in December 1978, Goodwin served as a utility player over the next three years, eventually ending his career in 1982 with the Oakland Athletics.
For his career, Goodwin hit just .236. He stands as one of the worst first overall picks in history for two different clubs.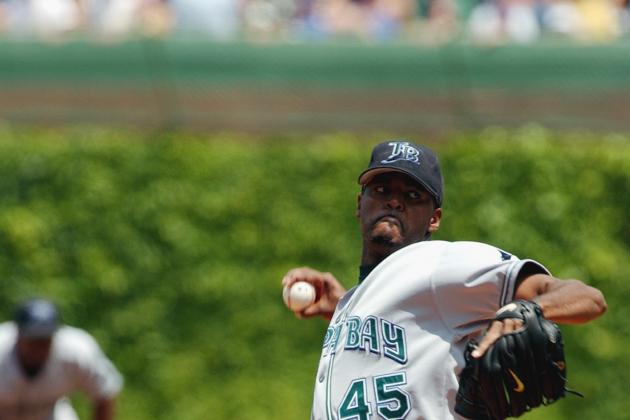 Jonathan Daniel/Getty Images

Over the course of their history, the Tampa Bay Rays have had a history of signing and developing pitchers that have thrived at the major league level.
Unfortunately for them, Dewon Brazelton was not one of them.
Selected with the third overall pick by the Devil Rays in 2001, Brazelton made his debut with them the following year. He went 0-1 with a 4.85 ERA in two starts after the rosters were expanded to 40 players in September.
However, Brazelton was never able to gather steam in his career, finishing his career with an overall record of 8-25 and a 6.38 ERA. Brazelton was done in professional baseball after a stint with the Kansas City Royals' Triple-A franchise in 2007.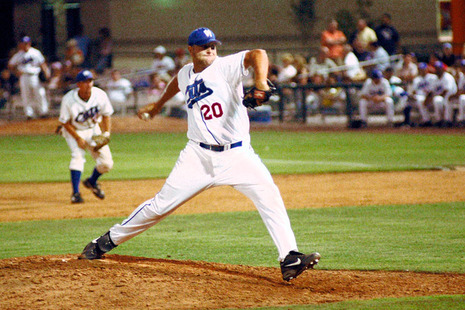 Photo courtesy sports.espn.go.com
Sometimes, kids are just too smart for their own damn good.
Such was the case with right-handed high school pitcher Matt Harrington. Harrington, whose senior year at Palmdale High School in Palmdale, Calif., was so good he won Baseball America's High School Player of the Year Award in 2000. He was 11-0 with an 0.54 ERA. His senior season included a no-hitter and 125 strikeouts in just 65 innings.
Harrington was drafted by the Colorado Rockies with the seventh overall pick in the 2000 MLB draft. However, his demands for bonus money were excessive, and the Rockies were unable to agree to terms with Harrington.
The following year, Harrington was again drafted high, this time in the second round by the San Diego Padres. But again, Harrington was unable to agree on a signing bonus, and off he went to an independent league.
By the time all was said and done, Harrington had been drafted five times by five different teams, each time failing to sign. He finally signed a minor league contract with the Chicago Cubs in October 2006, but he was released in March 2007.
The last anyone heard, Harrington was working at a local Costco store in the tire department (per ESPN).
After Harrington fired his first agent after not signing with the Rockies, anyone care to guess who he hired as his second agent? That's right, you guessed it—Scott Boras.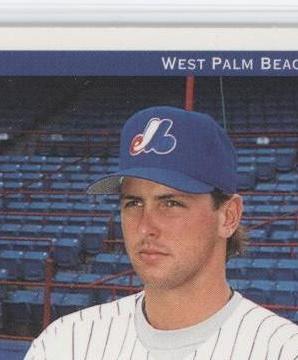 Photo courtesy sportzwriter316.blogspot.com
In 1992, left-handed pitcher B.J. Wallace set a school record at Mississippi State University, striking out 145 batters—nine more than Jeff Brantley's mark in 1985. His three-year record in college ball was 21-9 with 271 strikeouts in 265 innings.
The Montreal Expos were so impressed that they used the third overall pick in the 1992 MLB draft to select Wallace three picks ahead of Derek Jeter.
The choice for Montreal seemed to be working out, as Wallace's first year in professional ball was impressive. He compiled a record of 11-8, 3.28 with 126 strikeouts in 137 innings for the West Palm Beach Expos of the Florida State League.
However, that would be the highlight of Wallace's pro career. In 1994, he suffered from tendinitis and then eventually had shoulder surgery, from which he would never recover. His baseball career was over after 1996.
Last August, Wallace appeared in the news again, but not for baseball. Per the New York Times, He was arrested along with his wife and charged with first-degree manufacturing of a controlled substance, possession of a controlled substance and possession of drug paraphernalia. Wallace was operating a meth lab out of his house in spite of having three children.
Smart.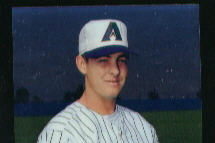 Photo courtesy blujay.com
In 1999, the Arizona Diamondbacks selected talented high school shortstop Corey Myers with the fourth overall pick in the MLB draft. Myers, a local kid from nearby Desert Vista High School in Phoenix, was thrilled to be drafted by his hometown team.
However, after eight years and three position changes, Myers found himself no closer to the big leagues than when he first started. He eventually ended his quest to make the majors in 2007 after two years in the Los Angeles Angels' minor league organization.
Myers now runs the CM Baseball and Softball Academy in Tempe, Ariz.
Photo courtesy espn.com
There will no doubt be people who wonder why David Clyde isn't ranked higher on this list. Quite frankly, his demise wasn't his fault—it was the fault of an owner who was clamoring to put fans in the seats.
Here is what I wrote about Clyde back in September 2011:
Could a team possibly screw up the career of anyone as much as the Texas Rangers ruined the career of David Clyde?

Clyde, a southpaw pitcher, attended Westchester High School in Houston where he finished with a record of 18-0 as a senior and only three earned runs in 148 innings pitched. The Rangers used their first overall pick in the 1973 MLB Draft to select Clyde.

Rangers' owner Bob Short wanted Clyde to start in the majors right away, as his team was floundering and attendance for the Rangers was horrible.

So, Clyde went straight to the bigs, starting 18 games for the Rangers in 1973 and posting a 4-8 record with a 5.01 ERA.

Clyde stayed with the Rangers in 1974, but the numbers never got any better. In 28 appearances, 21 of them starts, Clyde was 3-9 with a 4.38 ERA. The following year, Clyde made only one appearance for the Rangers before developing arm troubles and being sent to the minors.

Clyde would never pitch for the Rangers again, toiling in the minors until the Rangers traded Clyde to the Cleveland Indians in 1978.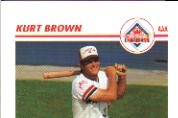 Photo courtesy whitesoxinteractive.com
The 1985 MLB draft was absolutely loaded with stud athletes, chief among them Barry Bonds, Barry Larkin, B.J. Surhoff, Pete Incaviglia, Will Clark, Gregg Jefferies, Rafael Palmeiro, Walt Weiss and Bobby Witt.
The Chicago White Sox elected to take Kurt Brown, a high school catcher out of Glendora, Calif., with the fifth overall pick. They bypassed Bonds, who was selected next by the Pittsburgh Pirates.
Brown never even sniffed the majors, making it is a high as the Triple-A level before being released by the White Sox in 1991.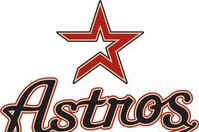 Photo courtesy sportslogos.net
With the very first MLB draft in 1965, the Houston Astros thought they had made a splash in selecting third baseman Alex Barrett out of Atwater High School in Atwater, Calif.
However, the splash turned out to be just a drip.
Barrett toiled in the minors for seven seasons before the Astros finally realized that he wasn't anywhere near major league material. In his time in the minors, Barrett hit a not-so-lofty .209 with 20 home runs in 563 games before finally being let go by Chicago White Sox in 1971.

Photo courtesy baseball-reference.com
Since the creation of the amateur draft in 1965, the Los Angeles Dodgers have only had a selection in the top five picks three times. The first two, Bobby Valentine in 1968 and Darren Dreifort in 1993, went on to have pretty decent careers. With the third pick, however, the Dodgers weren't quite so lucky.
In 1988, the Dodgers used the fifth overall selection in the draft to select right-handed pitcher Bill Bene out of Cal State-L.A.
Bene was certainly a strange pick by the Dodgers. While he was considered to have a lively arm, Bene had absolutely zero command of the strike zone, walking 133 batters in 147.1 innings during his collegiate career.
Those numbers never got better at the professional level. In nine minor league seasons, Bene walked over a batter per inning, with 543 free passes in 515 total innings pitched.
The Dodgers finally said goodbye to Bene in 1994.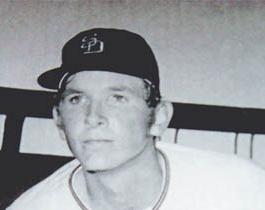 Photo courtesy bjknova.blogspot.com
During the first 10 years that the San Diego Padres participated in the MLB draft, they had the first or second overall pick five times.
In 1971, they used the second overall pick to select Jay Franklin, a right-handed pitcher out of James Madison High School in Vienna, Va.
Franklin had a 29-1 record for his high school career. In his senior year, he struck out an amazing 202 batters in 100 innings. In one game he struck out 29 batters over 14 innings.
However, after appearing in three games for the Padres in 1971, injuries to his throwing shoulder robbed Franklin of his velocity and he had trouble hitting 85 mph on the radar gun after that. The Padres finally released Franklin in 1976.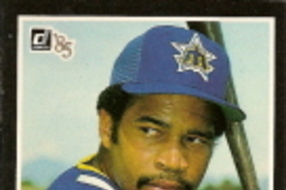 Photo courtesy baseball-reference.com
Left fielder Al Chambers was just one of the promising players who debuted for the Mariners in 1983, along with Harold Reynolds, Jim Presley and Phil Bradley. Chambers was selected by the Mariners with the first overall pick of the 1979 MLB draft.
However, Chambers was a major disappointment, hitting just .208 in parts of three seasons with the Mariners. He was out of baseball by the end of 1985 at the age of 24.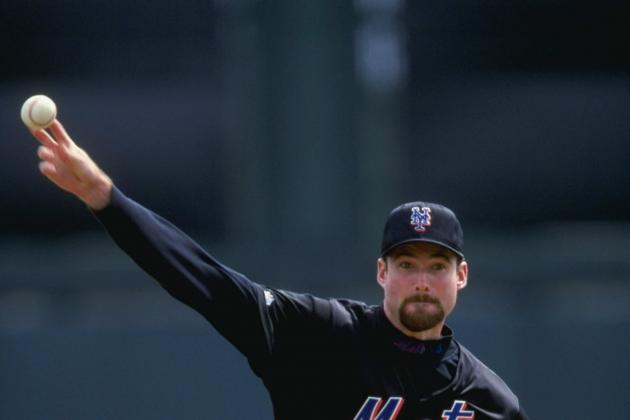 Andy Lyons/Getty Images

In the mid-1990s, the phrase "Generation K" was used to describe a trio of pitchers in the New York Mets organization that were expected to lead the Mets back to the top of the standings after years of mediocrity: Jason Isringhausen, Bill Pulsipher and Paul Wilson.
With their first pick in the 1994 MLB draft, the Mets selected Wilson, a flame-throwing right-hander out of Florida State University. With a fastball that touched 98 to 99 mph and a devastating slider, Wilson was the more highly regarded of the three.
However, injuries continually got in the way. Wilson only appeared in 26 games for the Mets in 1996, posting a 5-12 record and 5.38 ERA.
After enduring more shoulder woes, Wilson made his way back to the majors four years later, this time as a backend rotation option for the Tampa Bay Devil Rays. He later finished his career with the Cincinnati Reds.
Wilson's final career numbers (40-58, 4.86 ERA) indicate more of a "Generation Dud" than a "Generation K."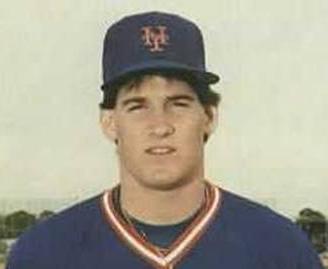 Photo courtesy centerfieldmaz.com
When the 1984 MLB draft started, the New York Mets wasted no time in selecting outfielder Shawn Abner. He had been labeled a "can't-miss" prospect.
Sometimes, labels can be deceiving.
Abner did enjoy a major league career, but he never developed into that "can't-miss" player envisioned by the Mets. Abner compiled a .227 batting average in parts of six seasons, putting together his best year in 1992 with the Chicago White Sox.
Abner injured his knee the following season, though, and was out of baseball in 1995.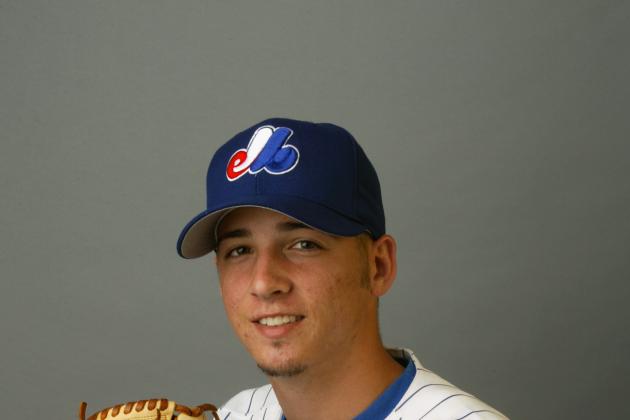 Rick Stewart/Getty Images

Cypress Falls High School in Harris County, Texas, featured two outstanding pitchers in the spring of 2002: Scott Kazmir and Clint Everts.
Kazmir was selected by the New York Mets with the 15th pick in the first round of the 2002 MLB draft, and teammate Everts was selected 10 picks earlier by the Montreal Expos.
Now, some 10 years later, Everts is still trying to make his way to the majors.
Everts was finally released by the Washington Nationals following the 2009 season and signed by the New York Mets in February 2010. Everts also failed to impress the Mets and was traded to the Blue Jays, where he continues to toil in the minors with the very slim hopes of finally realizing his dream.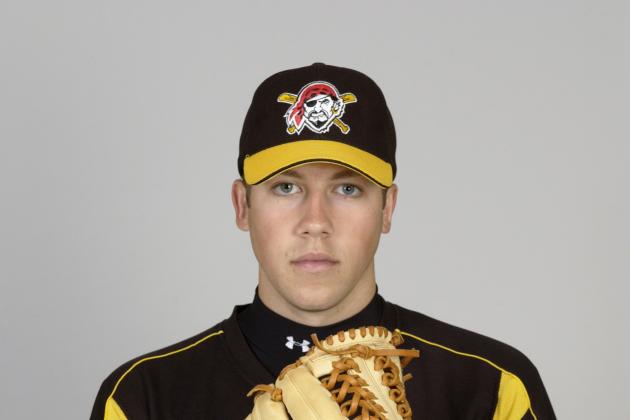 Ezra Shaw/Getty Images

Ball State University pitcher Bryan Bullington was highly coveted in 2002. When the Pittsburgh Pirates were on the clock with the first overall selection in the 2002 MLB draft, they wasted no time in calling Bullington's name.
However, that would be the highlight of Bullington's career with Pittsburgh. His career never blossomed, pitching just six times for the Pirates before finally being designated for assignment in 2008. Bullington would end his MLB career in 2010 with a 1-9 record and 5.62 ERA with the Pirates, Indians, Blue Jays and Royals.
Bullington is now pitching in Japan for the Hiroshima Carp.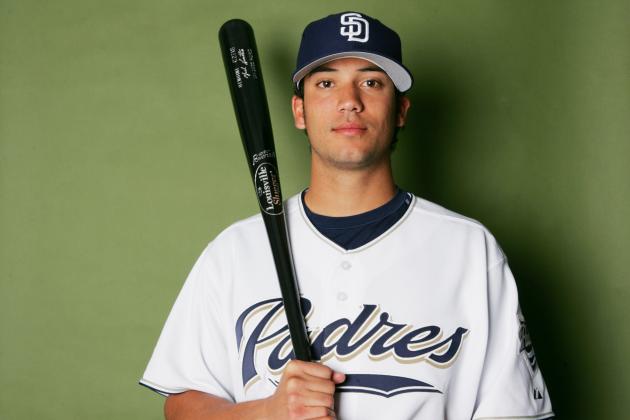 Ronald Martinez/Getty Images

There have definitely been questionable draft picks over the years, but Matt Bush's selection by the San Diego Padres in 2004 may just top them all.
Bush, a local star shortstop at Mission Bay High School, was curiously selected above such prospects as Jered Weaver, Justin Verlander, Stephen Drew and Jeff Niemann. The Padres selected Bush mainly because they didn't want to pay top dollar that the above stars likely would have commanded.
Bush signed for $3.15 million, the largest bonus ever given to a Padres draft pick at the time.
Bush struggled from the start, both on and off the field. He hit just .219 in the minors and was eventually converted to a pitcher by the Padres in 2008. However, Bush continually got himself in trouble off the field and was traded to the Toronto Blue Jays in February 2009.
Bush was released by Toronto for violating their zero-tolerance behavioral policy, and the Tampa Bay Rays took a chance and signed him in February 2010.
Bush once again put himself in the spotlight for his reckless behavior in March 2012, arrested in Port Charlotte, Fla., after being involved in an automobile accident and fleeing the scene. Bush was arrested on seven counts and remains in jail while awaiting trial.
Needless to say, Bush was released by the Rays as well.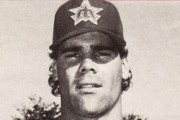 Photo courtesy ootpdevelopments.com
Tito Nanni was a three-sport star at Chestnut Hill Academy in Philadelphia, Pa. and was selected as a high school All-American in baseball in 1978.
The Seattle Mariners selected Nanni with the sixth overall pick in the 1978 MLB draft. While he eventually made the jump to Triple-A in 1984, the Mariners finally tired of waiting for Nanni's potential to develop, so they released him following the season.
Nanni played one more season in the minors with both the Toronto Blue Jays and California Angels. He was out of baseball completely at the end of the 1985 season.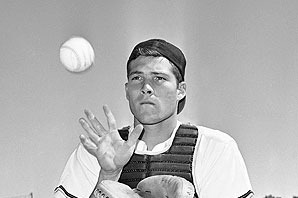 Photo courtesy sportsillustrated-cnn.com
In 1966, catcher Steve Chilcott became the second-ever first overall pick in the amateur draft, this time by the New York Mets.
Chilcott never sniffed the majors. The Mets will forever be vilified for passing on the second overall pick of that particular draft, Arizona State University slugger and eventual Hall of Fame outfielder Reggie Jackson.

Photo courtesy baseball-reference.com
In the history of the baseball amateur draft, the New York Yankees have only had the first overall pick on two occasions: in 1967 when they selected Ron Blomberg, who would become the first designated hitter in the history of the American League, and in 1991, when they selected rocket-armed Brien Taylor.
In his senior year at East Carteret High School in Beaufort, N.C., Taylor struck out an amazing 213 batters in just 88 innings. This prompted super-agent Scott Boras to lavish his praise on the young hurler.
"I've been through 28 drafts," Boras said (per Yahoo! Sports), "and Brien Taylor, still to this day, is the best high school pitcher I've seen in my life."
Taylor could regularly hit the high 90s with his fastball. According to the New York Times, in the winter of 1993, the Yankees asked Taylor to spend time in winter ball to refine his mechanics and continue his development. Taylor refused, saying he wanted to take the winter to rest from the stress of the season before.
It turned to be a bad choice. Taylor got involved in a fight trying to defend his brother, and he tore the labrum in his throwing shoulder in the process. Taylor was never the same again and was finally released by the Yankees at the end of the 1998 season.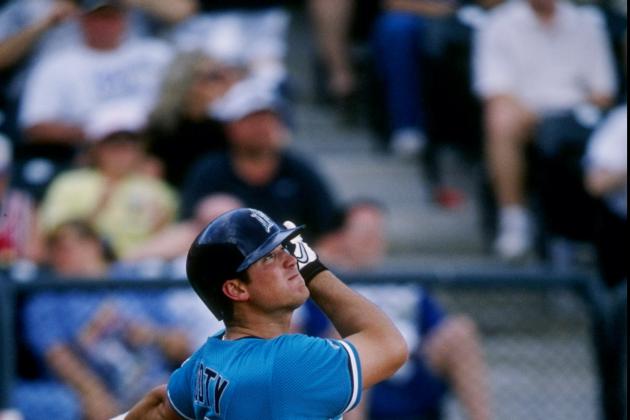 Andy Lyons/Getty Images

When the Florida Marlins made their selection in the 1994 MLB draft, they thought they had found an incredible athlete that they could build a team around.
Selected by the Marlins with the fifth overall pick in 1994, Josh Booty was a two-sport star in high school. He attended Evangel Christian Academy in Shreveport, La., and was named to the All-Time National High School All-American football team by Dick Butkus, Joe Namath and John Elway.
Booty was equally as good in baseball, where as a shortstop he batted .429 with 20 intentional walks, 25 stolen bases and 12 home runs in 70 at-bats. He was the starting shortstop for the U.S. Junior Olympic National Team that won the silver medal.
However, in retrospect, Booty chose the wrong sport.
He never got on track with the Marlins. In fact, Booty set the all-time strikeout record for the Kane County Cougars and the entire Midwest League by whiffing a whopping 195 times in 1996. He ended his minor league career with 621 strikeouts overall with a .198 batting average.
Booty did hit .269 in very limited time with the Marlins, but he just couldn't figure out curveballs. Booty eventually went back to football, deciding to play for LSU on a scholarship—one that he had originally turned down when he decided on baseball with the Marlins, in 1999.
Doug Mead is a featured columnist with Bleacher Report. His work has been featured on the Seattle Post-Intelligencer, SF Gate, CBS Sports, the Los Angeles Times and the Houston Chronicle. Follow Doug on Twitter, @Sports_A_Holic.