What We Learned About the Cowboys, Giants, Eagles & Redskins This Week
May 25, 2012

Patrick McDermott/Getty Images
In mere hours, maybe even minutes, many of you will be free to partake in three full days' worth of neo-Rockwellian Memorial Day weekend festivities. You'll light fireworks and barbecue hot dogs and feast on potato salad and play that really fun game where you have to throw bean bags through a hole in a piece of plywood. (Honestly, I'm Canadian, so I have no idea what you people do this weekend. I'm not even sure I'm allowed to know.)
But before you run off to LongWeekendLand, here's a crash course on what we learned in what was a surprisingly busy week in the NFL's most popular division:
The Giants Are Going To Baptize Their No. 3 Receiver by Fire
Déjà vu in Jersey. Remember last summer when, like, 26 Giants starters suffered devastating injuries prior to Week 1? Might be exaggerating a tad, but with guys like Jonathan Goff, Clint Sintim, Terrell Thomas, Marvin Austin and Brian Witherspoon going down, it felt like the G-men were destined to have their first losing season since 2004.
On Thursday, one of our reasons for optimism regarding the 2012 Giants involved Hakeem Nicks, and another pertained to the notion that the team's bad injury luck had to expire at some point. Naturally, that was published about 12 minutes before we discovered that Nicks would be out for about 12 weeks after breaking a bone in his right foot—killing two of our birds with one stone.
The good news is that the Nicks should still be back in time for the start of the regular season, Sept. 5, against Dallas. The bad news is that he'll likely miss all or most of the offseason and preseason.
Or is that bad news? Maybe this is exactly what the doctor ordered for the New York wide receiver depth chart, which currently contains two 2008 Bentleys and a half-dozen 2012 mystery models. Oh, and one gently-used yet still beat-up 2006 Honda.
OK, so that wasn't the strongest analogy of my undistinguished career, but pardon me for thinking ahead to bean bag toss. The point is that one of these cars is coming out of the garage earlier than expected, and the injury suffered by Nicks will expedite the audition process. Whoever successfully replaces the team's No. 1 wideout in the spring and summer will surely earn the first shot at taking over for the departed Mario Manningham in the fall.
Good luck, Rueben Randle, Domenik Hixon, Jerrel Jernigan and Ramses Barden, we're all counting on you.
Everybody Loves Robert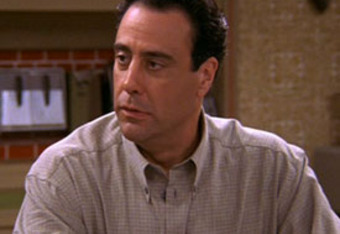 No, it's not a spin-off of the super-awesome CBS sitcom with all of the love being diverted from Raymond to his older brother Robert. Although...maybe it's just the Molson Canadian I had with lunch talking, but that does sound like a stellar idea.
Week 1 is still more than 100 days away, but that isn't stopping D.C. from showering the No. 2 overall pick Robert Griffin III with overwhelming praise. NFL.com's Aditi Kinkhabwala, can you please elaborate?
Take every word ordinarily directed at a sweetheart (swooning, starry-eyed, lovestruck) and you'll have the general response at Redskins Park to the 22-year-old quarterback-slash-savior. Kate Upton wouldn't net this many googly eyes.

Fletcher, a 14-year veteran of the NFL, said he was happy Griffin was named the starter before ever taking a full-team snap. Receiver Pierre Garcon said there was nothing rookie-like in either Griffin's demeanor or his deep ball. Nose tackle Barry Cofield practically gushed about the optimism Griffin has showered on Redskins Park, and six-year veteran Reed Doughty said he's never seen a team more excited about the possibilities this kid brings.
I don't mean to rain on the proverbial parade, but I feel I should say something before an actual parade is thrown. You're going to hate me for this, Redskins fans, but please allow me take you for a ride in the DeLorean. Our destination: May 2007.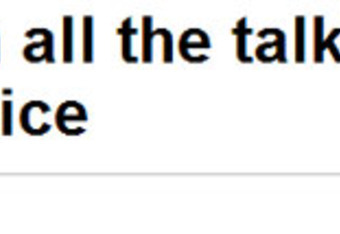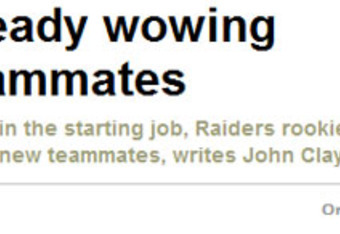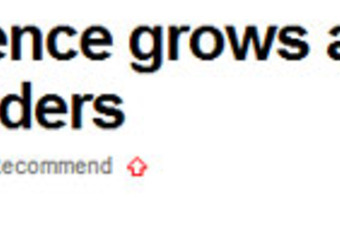 Now, I'm not attempting to say RG3 will be a bust; I'm not a betting man, nor do I have any money. But if I were/did, I'd put my chips in Griffin's corner (is that something people do?). 
Yet there are no sure things, and there will be growing pains.
Daniel Snyder and Jerry Jones Will Be Forced to Keep a Combined $46 Million to Themselves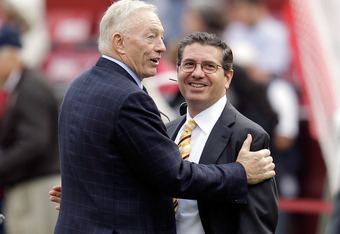 Rob Carr/Getty Images
Either that or diversify by investing elsewhere. Either way, both the Cowboys and Redskins accepted their punishments this week for not complying with seemingly non-binding verbal orders to collude against their employees by limiting salaries during the uncapped 2010 season.
With the Redskins sacrificing $36 million of cap space and the Cowboys giving up $10 million of space (both over two years), that means Snyder's team will have to get extremely creative to keep key players in tow in 2013, while the Cowboys just have to get moderately creative.
The good news for the 'Skins is that most of their core players are signed through 2013 (Fred Davis being a major exception). The bad news is that they probably won't be able to be big-timers in free agency. Considering their history in that area, that might not be the worst thing in the world, either.
The kicker to the whole story, of course, is that as a direct result of this development, Jones and Snyder (and their peers) are being sued by the NFLPA.
A 24-Year-Old with 16 Career Starts is Taking on One of Michael Vick's Responsibilities from 2011
Vick won't have to make protection calls at the line of scrimmage this year, because Andy Reid and Howard Mudd are giving those duties to second-year center Jason Kelce, who had a great rookie season. 
I'll let Kelce explain, via Dave Zangaro of CSNPhilly.com:
Last year, my involvement in the protections was just to get us started. Whatever the rule was for the week, whatever the rule was for the protections for a given opponent, I would get us started. It was Mike's job to make the corrections to make the audibles if that first initial play was off or if the defense was giving us something we weren't expecting.

Now, they're giving me a little more leeway to make those corrections. We're not eating as much time off the clock. We're not having me make a call, then having Mike change it. We're trying to eliminate as much of that as we can.
Anything the team can do to allow Vick to focus on making the right decisions after the snap will be helpful. He simply can't afford to keep taking the hits he's taken the last two years.