10 Reasons the Chicago Bulls Must Trade for Dwight Howard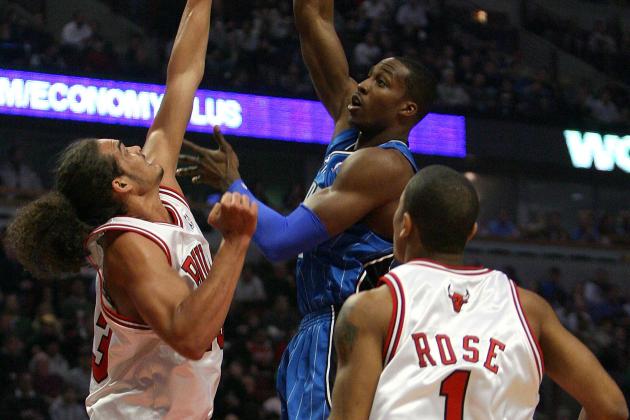 Jonathan Daniel/Getty Images

The Chicago Bulls fell on some hard times during this playoff season, and while Dwight Howard couldn't have been much help, he certainly can be in the future.
Howard is young, athletic and one of the best defenders in the NBA. The Bulls tried to woo him last year, but were unsuccessful (as was every other team who tried).
That doesn't mean the Bulls should give up on Howard. They still have movable pieces, and there are many reasons why Howard would be a great addition to the Bulls. They should really try to trade for him in the off-season.
Begin Slideshow

»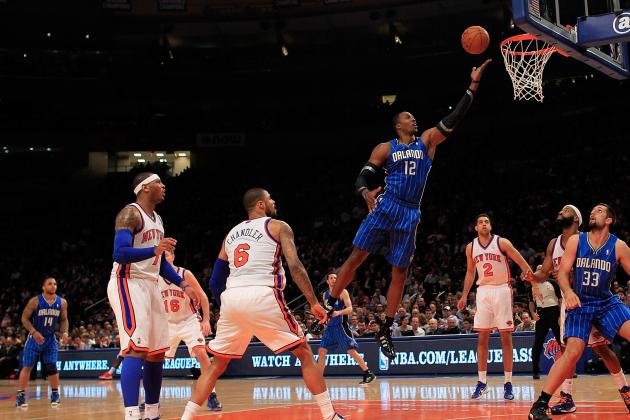 Chris Trotman/Getty Images

Dwight Howard is one of the most consistent players in the NBA. His average points, assists and rebounds are nearly the same throughout his whole career. He's also played nearly every game of all of his seven NBA seasons, with the exception of last season, when he suffered a herniated disc.
Since injury is not a norm for him, it's pretty safe to say that Howard can add a ton of consistent scoring to the Bull's roster. He comes to play game in and game out.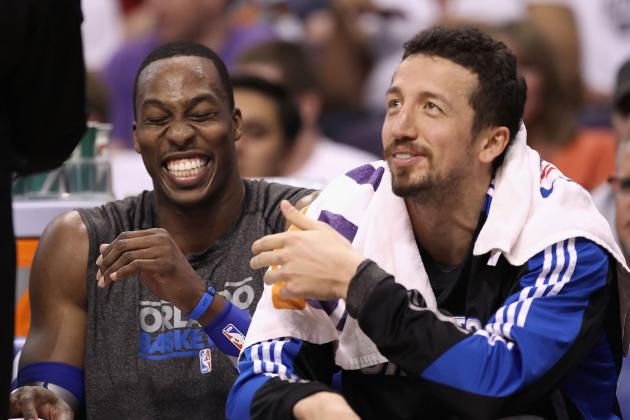 Christian Petersen/Getty Images

He's been in the NBA for seven seasons, but Howard is only 27 years old and in the midst of his prime. For years, he's been aggressive in the paint and honed his skills to be as effective as possible.
By adding young talent as opposed to old (yes, Boozer, we're looking at you) the team can only expect to improve.
Howard can keep up with the young players like Derrick Rose and will open up offensive options with the athletic Joakim Noah, should the Bulls be able to keep him. The team was first in the NBA in rebounds last year, and the addition of Howard will help keep this going.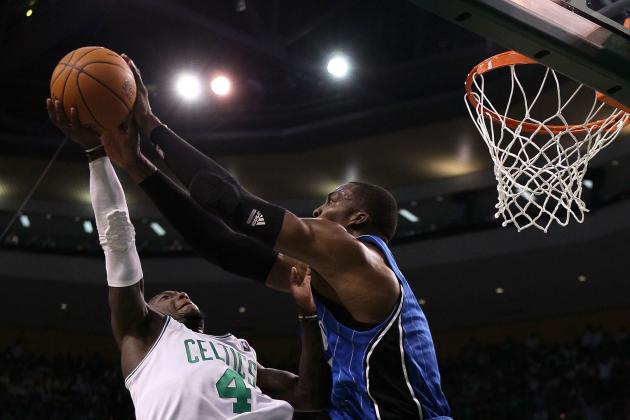 Elsa/Getty Images

The Bulls, while having the best record in the NBA, were also the first in points allowed.
If they really want to win a championship, the Bulls will have to tighten things up in the paint. Too many points are scored here, and it cost them important wins.
With Howard on defense, he will be able to lock up the paint, since he was dubbed the league's Defensive Player of the Year three times in a row.
If the Bulls trade for Howard, they can expect to increase their defensive presence and lower the amount of points allowed per game.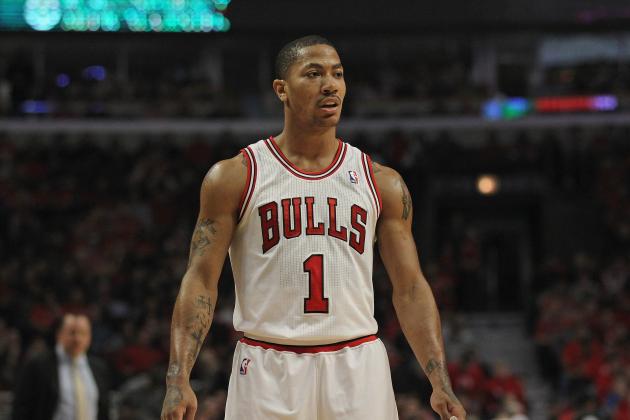 Jonathan Daniel/Getty Images

It was well-known that when the Lakers were looking to deal Pau Gasol, Derrick Rose voiced his wishes. He wanted to get the seven-foot Spaniard, but it wasn't in the cards. Howard can add many of the things to the Bulls that Gasol could, and more.
While Howard isn't seven feet tall, he is just one inch shy, and he's considerably stronger than Gasol. Howard is also younger. No matter what Rose was looking for in Gasol, he'll be able to find it in Howard, and then some.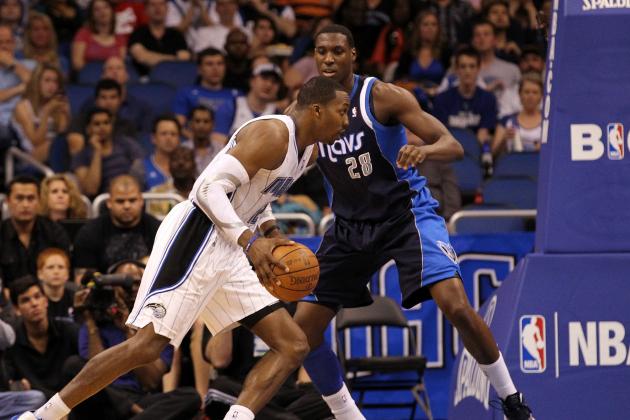 Sam Greenwood/Getty Images

Not only will Howard help defend the paint, but he'll help attack it as well. Dwight knows that he'll get the most points near the basket, which is why he isn't big on taking jumpers.
Joakim Noah is good in the paint as well, but he isn't nearly as strong and imposing as Howard. If the Bulls could trade Noah for Howard, it would be a huge win.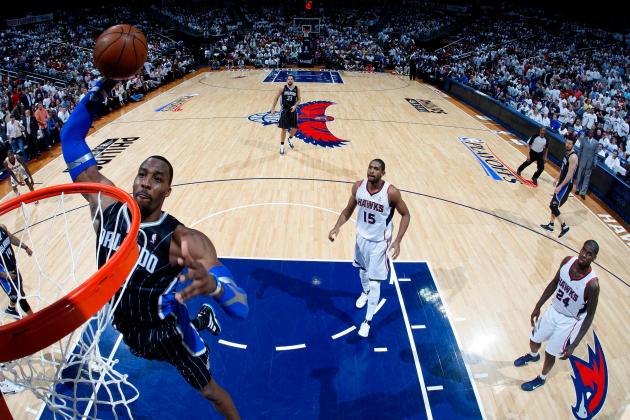 Kevin C. Cox/Getty Images

The Bulls would likely have to include Joakim Noah in any trade for Howard, and the good news is that they wouldn't be losing any height.
In a league where there are big men on every team, this is crucial. Howard may only be 6'11" but he plays as aggressively as a seven-footer. He would make it seem like they added height to their team.
This is often a concern when trading away a center, but when you're getting Howard in return, there's virtually no risk.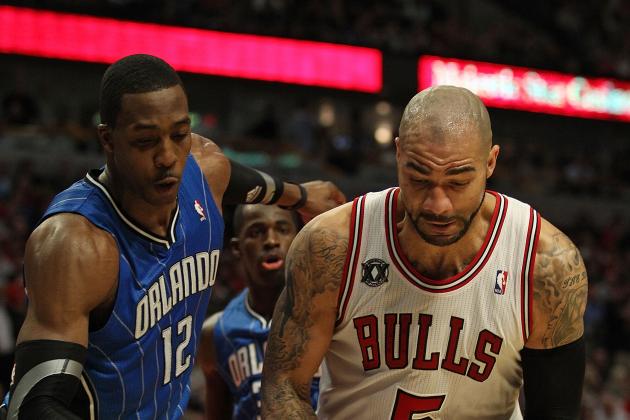 Jonathan Daniel/Getty Images

One huge upside to getting Dwight Howard is his overall basketball ability. He's got a high basketball IQ, nearly carrying his Orlando Magic teams for several seasons.
In addition to that, he's got incredible athletic ability. With the exception of the end of last season, Howard had a nearly perfect attendance record. Derrick Rose is a great player, but unfortunately he is injured from time to time.
Howard offers consistent leadership and health that the Bulls could really benefit from.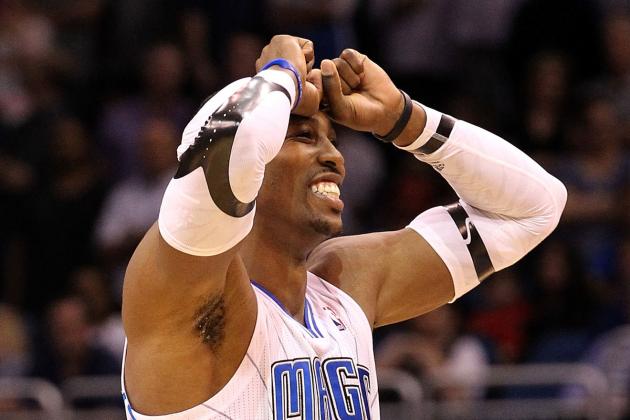 Sam Greenwood/Getty Images

Dwight Howard is arguably the best big man in the game right now, but he has no rings to show for it. This is something that every player covets, and the Bulls have a team he could do it with.
The chances of him making a serious run with this current Magic team are slim, but Howard and Rose would be quite the 1-2 punch. Howard in the paint and Rose on the perimeter would be a tough duo for any team to defend.
Howard has made it clear that he doesn't care as much about money (since he essentially burned millions by waiting so long to sign with the Magic) and all he wants it to win it all.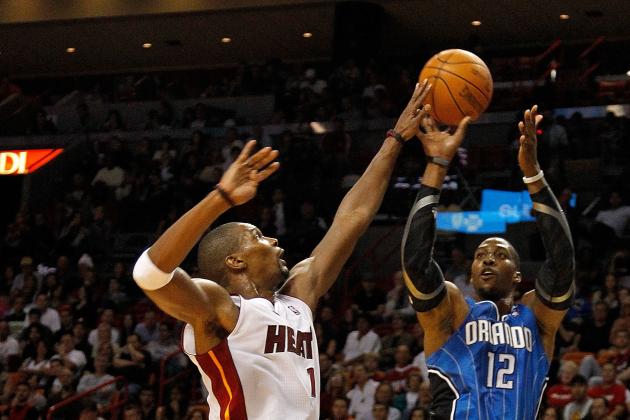 Mike Ehrmann/Getty Images

The Bulls already have one player to build around, and that's Derrick Rose. But back in the Jordan Era, it took two people to create what they had.
Howard can help bring a championship back to Chicago. They can truly build the franchise around him and Rose because their skill sets compliment each other so well. It will be a 1-2 punch, similar to what the Lakers had with Kobe and Shaq back in the day, and the team will become virtually unstoppable.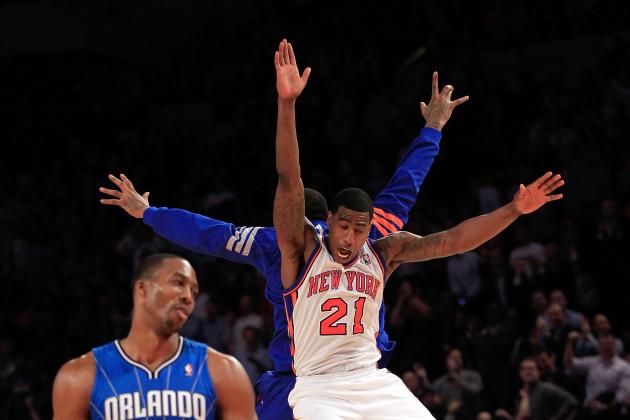 Chris Trotman/Getty Images

In order to get Howard, the Bulls will need to give up more than one player. There have been many combinations suggested, but since none have gone through, no one knows which is most feasible.
One thing is for sure: the Bulls will give up several players for one, which will create open roster spots. They can fill these with other free agents or draft picks. They have an extra first round pick in the upcoming draft.
This incoming class is very strong and they can use it to give a couple young, athletic guys the roster spot over players who have proven they don't make the cut.