NBA Free Agency 2012: Ranking the Most Poisonous Contracts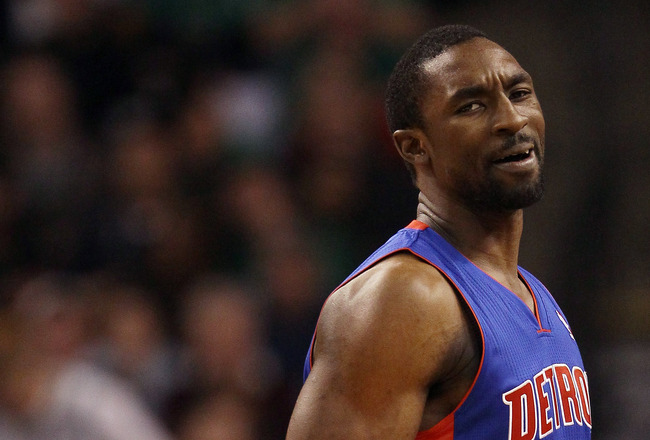 Elsa/Getty Images
The NBA is filled with many of the worst, most poisonous contracts in sports. Deals for stars like Joe Johnson, role players like Charlie Villenueva and busts like Andris Biedrins continue to plague teams and keep them from targeting new impact players in free agency.
So what are the most poisonous contracts in the NBA?
Number 6: Joe Johnson, 4 Years, $88 Million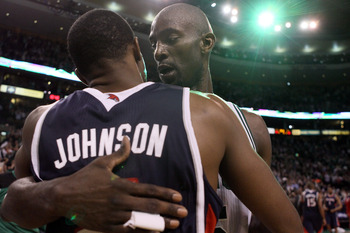 Elsa/Getty Images
Johnson will never, ever be worth the outrageous amount of money he signed for in the summer of 2010. He signed for more than LeBron James, Dwayne Wade and Chris Bosh and still has four years and $88 million remaining on his deal.
However two factors remain in the Atlanta Hawks' favor. First, Johnson is still a very productive, near all-star player. He may not be worth over $20 million per season but at least he is producing. Second, the Hawks cleverly stashed their amnesty provision so when Johnson falls off a cliff they can clear him off the books.
Of course, they will still have to pay him every penny. Ouch!
Number 5: Andris Biedrins, 2 Years, $18 Million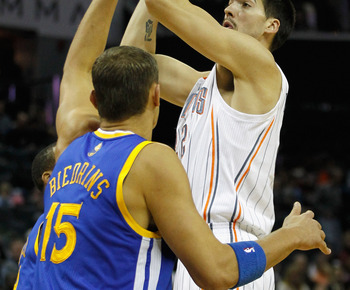 Streeter Lecka/Getty Images
Biedrins is a strange player. Long and tall, he looked like a potential breakout star several years ago. However somewhere along the line he forgot how to score—averaging only 5 points per game last season—and he shoots free throws worse than your average retiree. Throw in soft defense (despite his height), a poor attitude and injuries and you have one of the NBA's biggest disappointments.
Number 4: Ben Gordon, 2 Years, $25 Million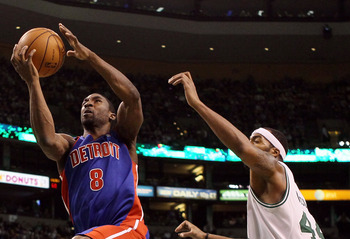 Elsa/Getty Images
Gordon is slightly younger and more productive than Villanueva but his contract was significantly worse. At least it was partially justified at the time because Gordon was one of the Chicago Bulls' team leaders and a prolific scorer during their 2009 season. He was also fresh off several shockingly good performances against Boston in the NBA Playoffs.
But Gordon has been terrible in Detroit. Never coming close to his Bulls averages, he was too small to play the traditional shooting guard role—which went to Rip Hamilton—and he never liked being a sixth man. He's still young so maybe the Pistons can get someone to bite on his contract if they throw in a young player like Austin Daye.
Number 3: Charlie Villanueva, 2 Years, $16.5 Million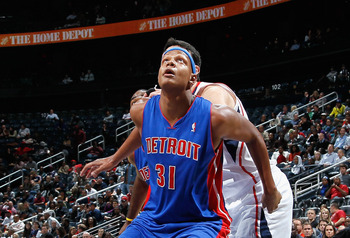 Kevin C. Cox/Getty Images
From 2003-2008 Joe Dumars was one of the three best general managers in the NBA. He found Chauncey Billups, Rasheed Wallace, and Ben Wallace; he brought in coach Larry Brown and won the 2004 NBA Championship to go with one more NBA Finals appearance and six straight Eastern Conference Finals' berths.
However he then traded Billups for Allen Iverson, a bust in Detroit and signed Charlie Villanueva and Ben Gordon in the summer of 2009. Villanueva was a particularly bad signing: Though talented he rarely shows effort, rebounds poorly and is a horrible defender. It's telling that it's now 2012 and the Pistons are still hamstrung by his poisonous contract.
Number 2: Hedo Turkoglu, 2 Years, $23 Million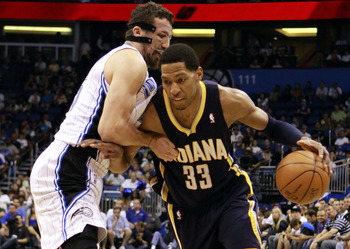 Marc Serota/Getty Images
Turkoglu is not the same player he was in his first go-around with the Orlando Magic. Once a major offensive threat due to his deft mix of shooting and passing skills, he seems to have lost his offensive spark and is no longer a particularly creative passer. However he is still owed a large amount of money over the next two years so perhaps someone can still drag some production out of him.
Number 1: Josh Childress, 3 Years, 21 Million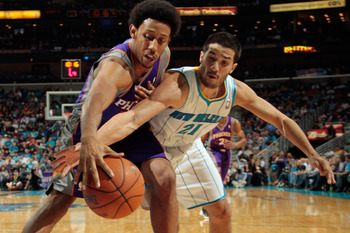 Chris Graythen/Getty Images
Everything about this contract is indefensible. It was signed after Childress spent several years in Greece. He didn't even tear up the Greek league so why he deserved a multi-year commitment is beyond understanding. Worse, he did not fit within the Phoenix Suns' offense. The result: no production and three more years of pure deadweight on the books. Yikes!
Keep Reading