Why Miami Dolphins Fans Should Support Stephen Ross
June 1, 2012

Marc Serota/Getty Images
As human beings, we usually look for someone to blame when things go wrong. And to say that things have been going wrong for the Miami Dolphins lately is an understatement.
After three consecutive losing seasons, getting spurned by QB Peyton Manning and coach Jeff Fisher in the offseason, and seeing 2012 season ticket sales plunge to a level not seen since the team's infancy, yeah, you could say things aren't going very well in Miami.
So who's to blame?
Most would say that the primary reason for the team's recent downward spiral is owner Stephen Ross. And they are correct.
Ever since dropping a cool $1.1 billion to buy the Dolphins in 2008, Ross has committed numerous blunders that have helped mar the reputation and legacy of this once-proud franchise.
Among his transgressions are recruiting a coach while he already had one under contract, declaring QB Chad Henne as the second coming of No. 13, and repeatedly standing behind the wildly unpopular GM of the Dolphins, Jeff Ireland. These are a couple major examples on a long list in the minds of the Dolphins' faithful.
The ultimate sin, of course, is the losing.
Consequently, Ross has become reviled by a large portion of his fanbase that is beyond frustrated with the years of on-field failure.
There's more bad news for the fans. You can't fire the owner.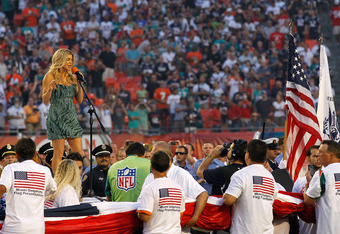 Mike Ehrmann/Getty Images
Ross, and all of the mistakes that come with him, is here to stay. The question now becomes, is this it for Dolphins fans? Should they just get accustomed to the ever-repeating cycle of poor decisions and losing records for their franchise?
The answer to that is a resounding no.
Ross has all the apparent characteristics of a reckless rich guy who looks at his NFL franchise like a game without consequences. His actions even suggest that.
But that isn't who he is. Ross is passionate about the team he purchased and is hellbent on creating the football product that his fans want: a winner.
Early on, his business sense told him to attract fans with nightclubs at the stadium, celebrity appearances, and an enhanced gameday experience. It's an approach that has earned him billions in the business world.
But what he is learning is that the NFL is different than real estate. Dolphins fans generally don't find their value in any of those amenities. The only gameday experience they really want is to walk away from the stadium on Sundays happy with a Miami Dolphins victory.
Ross is learning this reality. He wants his franchise to once again hold the esteem that the Packers, Steelers and Patriots currently enjoy and that the Dolphins once did. With every error he makes; he learns more about how to build a successful franchise.
Obviously, it's terrible as a fan to watch your beloved team lose continuously while the billionaire owner learns the ropes of the industry he bought into. But he's closer to getting it than you might think.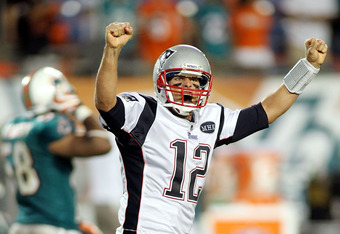 Marc Serota/Getty Images
The hire of Joe Philbin, a talented and respected yet little-known football mind, was a smart move. Allowing his coaching staff to manage the QB situation with minimal interference this season is another smart move.
Even the retention of Jeff Ireland, as detestable as it was to most of the fanbase, shows that he is willing to focus on allowing his team to rebuild rather than cater to the immediate whims of the casual fan.
These decisions may not ultimately pan out, but the point is that Ross is learning that football is different any other industry in these ways.
What Miami now has is an owner who is passionate about his team, has nearly unlimited resources, and is willing to learn what it takes to build a winner.
Aside from years of experience, that's the best you could hope for in the owner of your team.